Versatility and adaptability are common traits among cars nowadays. Whereas older vehicles could really only pass on as one-trick ponies, present-day motorcars oftentimes excel in more than one area. Think of how comfortably daily-driveable supercars have become, or how crossovers can even match hot hatches for outright pace. The same thought process can be applied to the Land Rover Discovery, as well.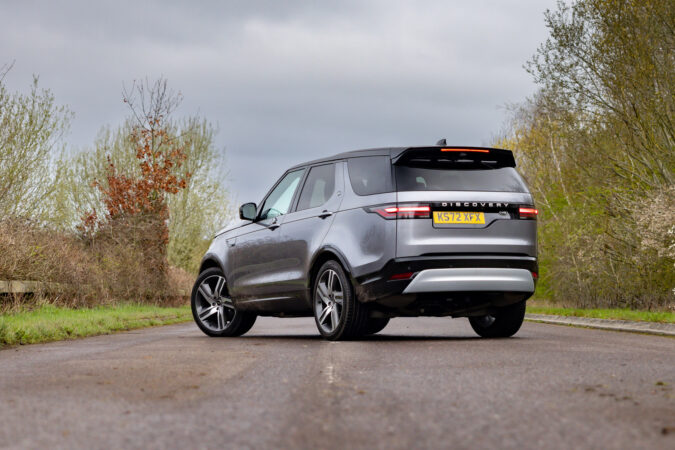 It's a gargantuan 7-seater family SUV that manages day-to-day commuting and ferrying your kids to and from school just as capably as it could do when trekking the great outdoors or going off-roading. Though, its usual stomping grounds still remain within the confines of the urban jungle, more so than woodlands. With that in mind then, just how good is Land Rover's refreshed Discovery in its natural habitat?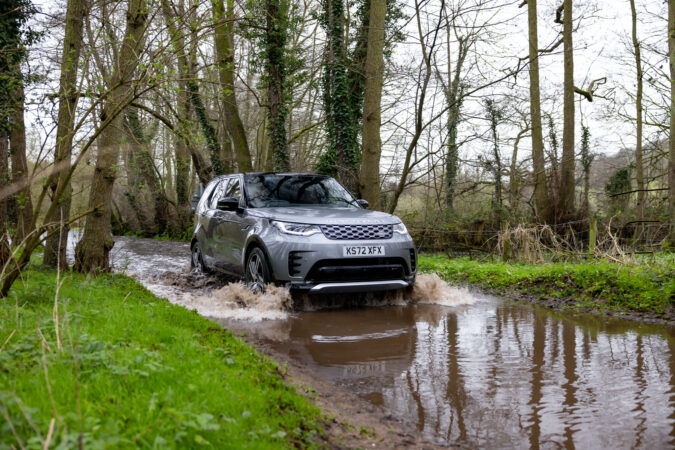 What Is The Land Rover Discovery Metropolitan About?
For context, our example is the premium trim for the Discovery, the Metropolitan. As such, the appearance of our Discovery looks as expensive as it actually costs (more on that later). You may note that it has a tad more bling compared to the more down-to-earth Discovery trim levels. That'll include the contrasting black roof, with some darkened accents here and there for added sportiness.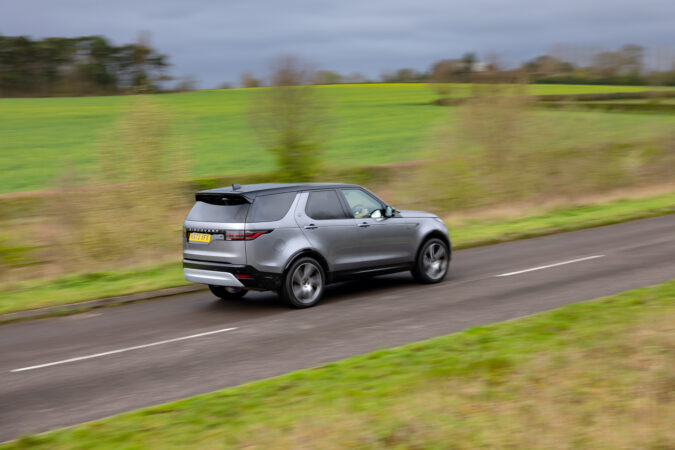 Some old-school Land Rover fans might find this challenging to look at, but the Discovery does look quite nice when riding atop a set of massive 22-inch alloy wheels. Yet, despite the inclusion of low-profile tyres, that pairing of giant alloys and thinly stretched tyres haven't compromised the Disco. If anything, I found that the ride quality on the road is just as comfy. And, it can still handle off-roading of course.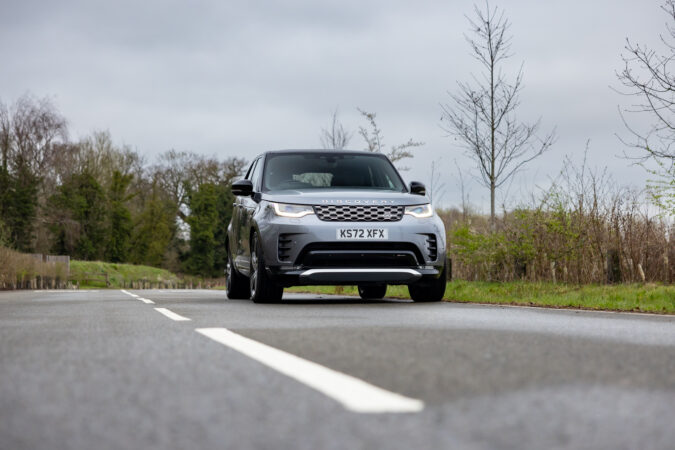 How Does It Drive?
The Discovery is powered by Land Rover's workhorse 3.0-litre 6-cylinder Ingenium turbo-diesel engine. It's thus capable of cranking out a healthy 300hp and a meaty 650Nm of torque. It's then mated to an MHEV mild-hybrid system, as well as an 8-speed automatic transmission. Specs-wise, the Discovery will manage a modest top speed of about 130mph and could sprint from 0 to 60mph in around 6.5 seconds.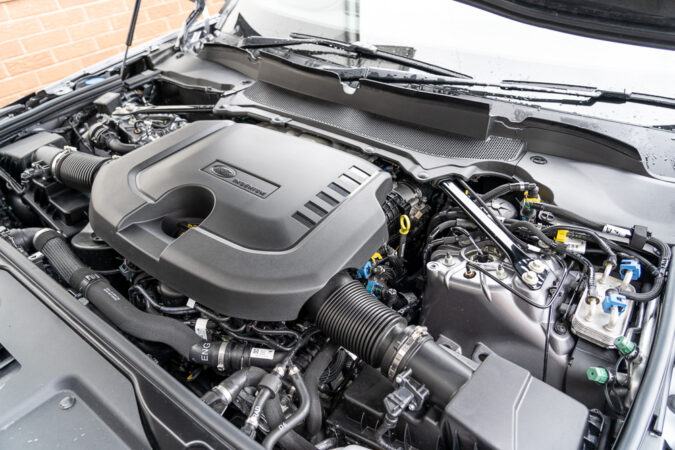 For the most part, a Land Rover is never really about high-speed driving or absolute power. Still, it's great to know that there's a healthy threshold of performance, if and when you need it. Go hard on the throttle pedal, and you get a huge shove of power and torque. This can be a boon in off-roading scenarios, where that high torque figure could pull you out of a sticky situation. It helps in more urban situations, too.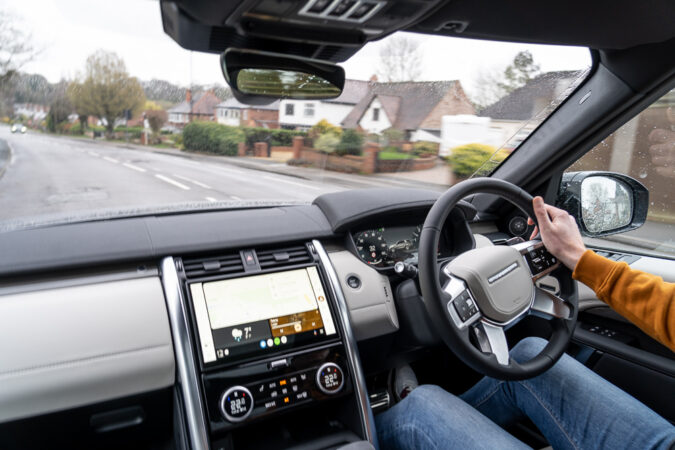 If you tend to load up a lot of cargo or fill up on passengers, the Discovery can easily do overtakes on the motorway, or power out of a junction without getting bogged down. Similarly, it has enough torque and horsepower to tow a trailer or a camper without issues – up to 3,500kg. While driving the Discovery, I've noticed just how uber-refined it is. It's almost like driving a Range Rover but in different packaging.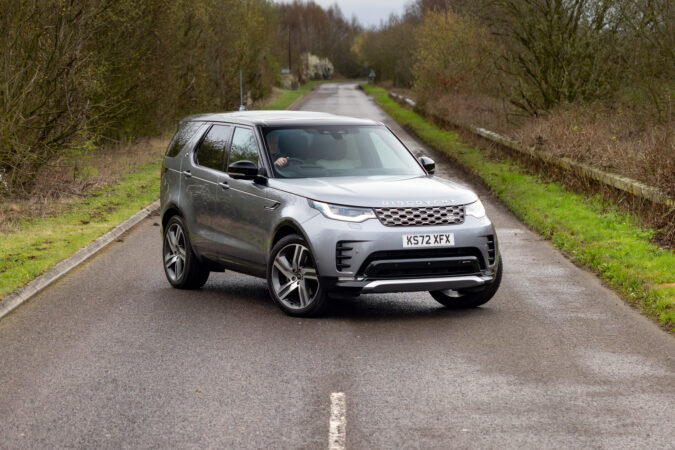 The air suspension is supple, ably dampening out any undulations or potholes on the road. Moreover, its MHEV mild-hybrid setup works brilliantly with the ICE powertrain. When you need the power, it'll deploy that in an instant to give you that extra boost. Yet, when you're simply cruising around or undertaking a daily commute, it works quietly in the background to save you some MPGs and tailpipe emissions.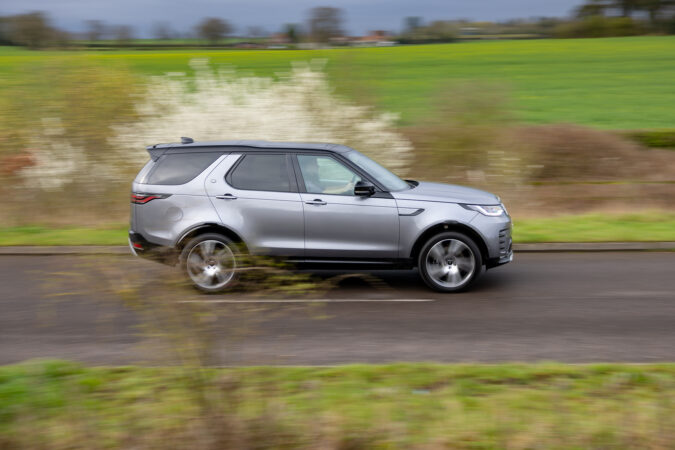 Plus, that hybrid system kicks in subtly and smoothly. Hence, without any jarring transitions between the hybrid or ICE power. In some hybrid cars, you can feel the ICE cranking and starting up to help the hybrid motors when needed, but that's not the case here. It also helps that the Discovery's gearbox is both slick and responsive with its gear changes. More so, if you're especially keen on shifting gears yourself.
What Is It Like Inside?
One of the key reasons why you'd opt for a Discovery over any other Land Rover model in the lineup is its seating arrangement. With a three-row setup and room to seat seven, this makes the Discovery the ideal family car. Nonetheless, despite the addition of another row of seats in the back, the cargo capacity is as cavernous. There's an abundance of boot space, even when the rear-most third row is being used.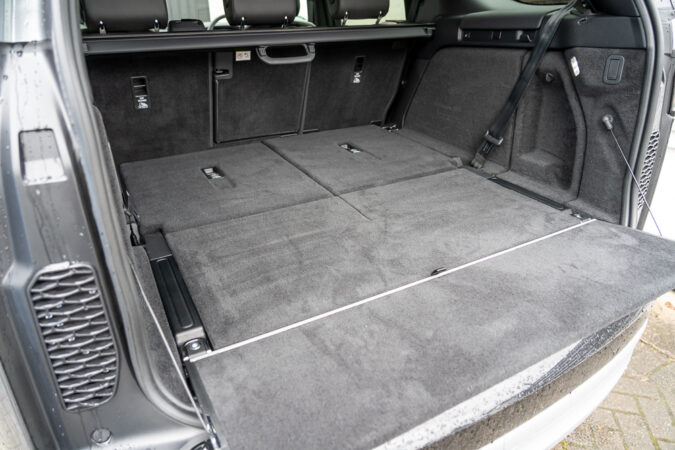 When there's no one in them, you could then fold them down to get a flat loading floor. Combined with a lack of odd lips or protrusions, as well as the electronically-opening tailgate extension, it makes loading large or numerous items pretty straightforward. Speaking of seats, a big bonus of that Metropolitan trim is the fact that every single seat is heated. And that includes the second and third-row of seats.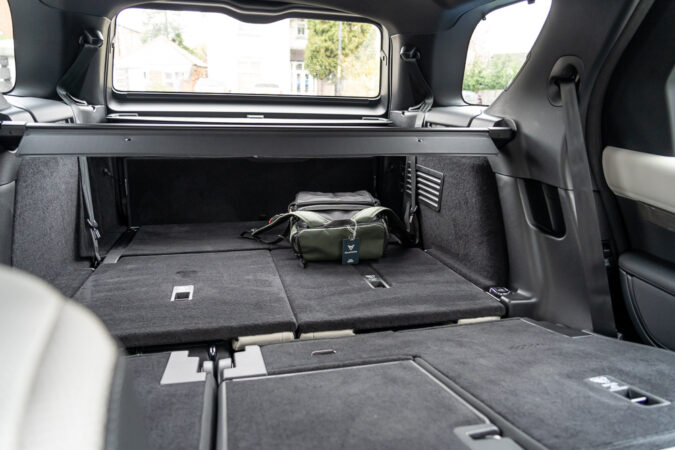 Although, it's worth bearing in mind that cooled seats only encompass the first two rows. And, your front seats could also be specified with a very decent massage function. Elsewhere, you might've noticed the large bank of buttons in the boot. Well, this is where you can make putting cargo in the back a bit simpler. If you want to, you can automatically lower the ride height of the air suspension to bring down the loading bay.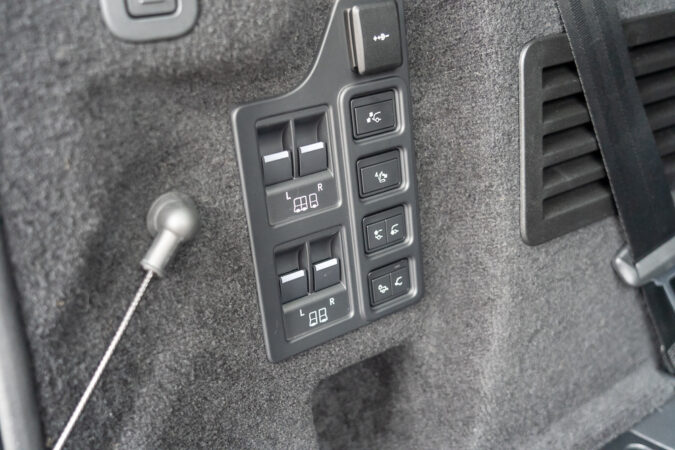 You could also deploy the tow hitch from here, as well as controlling the electronic tailgate. Crucially, it's also able to electronically drop or lift either the secondor third-row of seats to free up boot space. Next, we've got the rest of the cabin, where the front-most passenger room is dominated by its giant 11.4-inch infotainment screen. Land Rover's multimedia system has established itself as one of the best.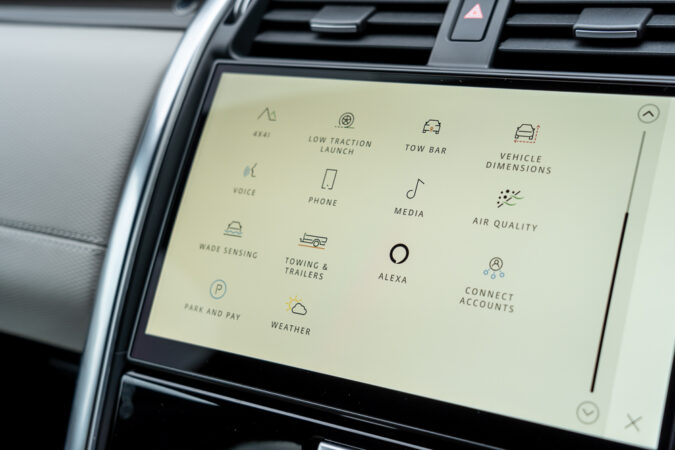 The graphics are sharp and crisp, in addition to being easy and intuitive to use, as well as the inclusion of a plethora of features. One of those features that I found most interesting is the built-in air quality meter. This lets you measure and analyse the PPMs (parts per million) of the air both inside and outside your car. It could then adjust the climate control accordingly to ensure that you get the freshest air possible.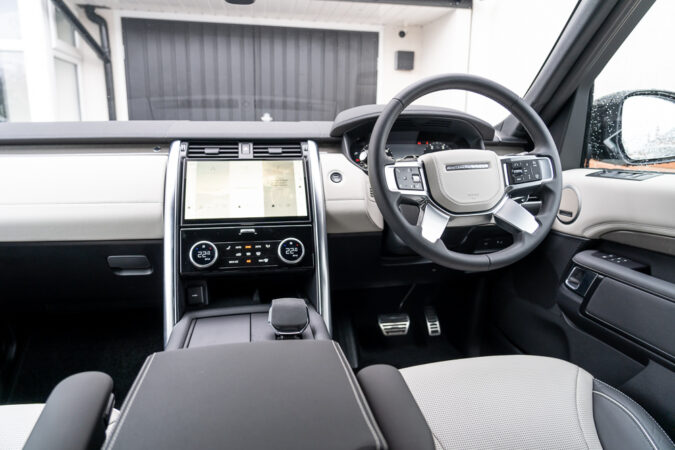 I also really enjoy the simplistic and clean UI of the infotainment system, making it amazingly comforting and pleasing to use. Plus, this Discovery has a really nice Meridian surround sound system. As impressive as its fully digital gauge cluster, which can adapt its UI to whatever drive modes that you're currently in at any given time. Most crucially, it's very legible, thus making it easy to read the information at a glance.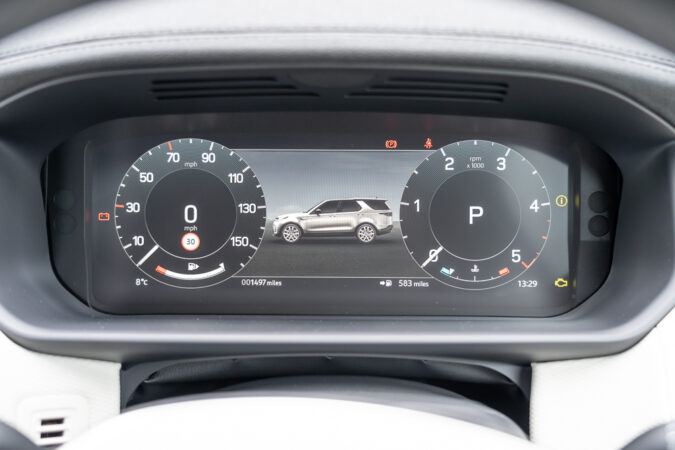 And hey, you'll find even more storage space and cubby holes in the Discovery's cabin. It includes a giant centre console that also acts as a refrigerated compartment, too. Being a pricier car, it's expectedly posh and luxurious on the inside, with its squishy cream leather and plush suede. Regardless, as with any Land Rover, all this luxury is hard-wearing, so you could expect it to age durably, even with some abuse.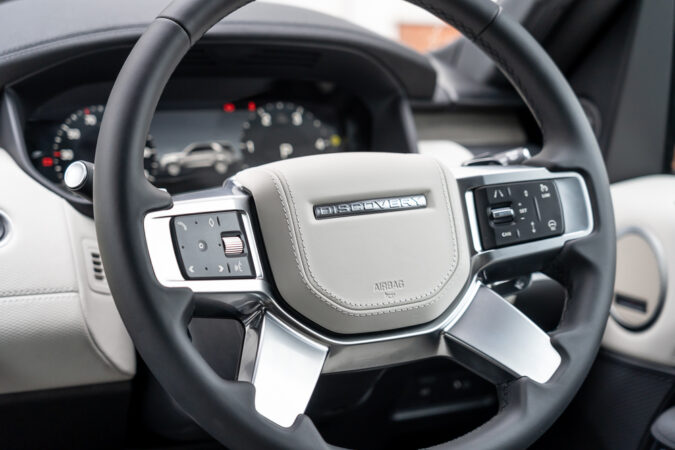 The Experience
Although the Discovery Metropolitan may be something you'd see more often than not passing by a city or commuting about town, it still abides by the old Land Rover custom of being able to conquer and trek past any basically any terrain. Even those seemingly low-profile, all-terrain tyres can handle some tough off-roading, too. Of course, among the most prized kit in any Land Rover is its clever 4WD system.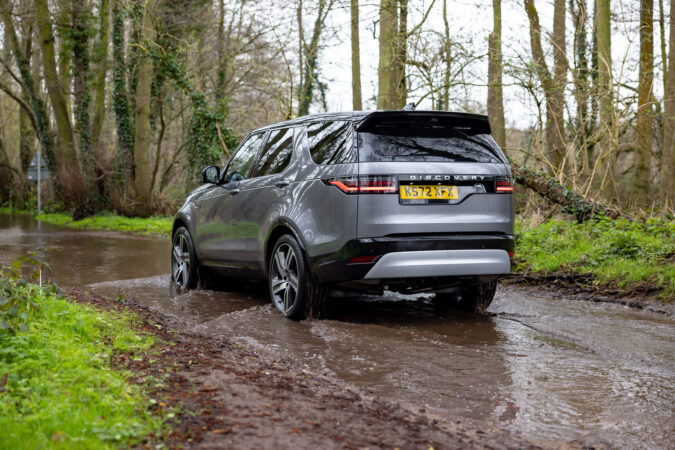 In this Disco, it's fitted with their updated and immensely capable All Terrain Response 2 system. It could brilliantly manage the four-wheel drive system based on a set of drive modes, such as whether you're on muddy or snowy terrain, for example. In so doing, it'll try to maximise grip as much as it can. Between its 4WD system and those tyres, there's a lot of mechanical grip, helped by all those electronic aids.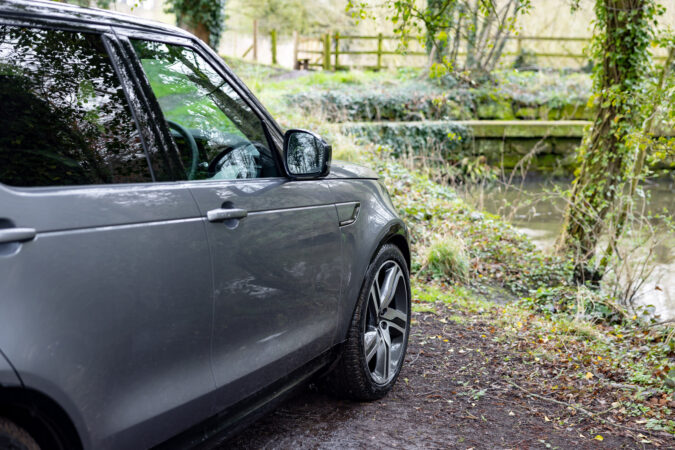 Having mentioned electronics, the numerous gadgets in the Discovery are worth mentioning, too. There's the 360-view surround camera, which you'll definitely appreciate. That's a given seeing how humungous the Disco is. In particular, if you're off-roading in a narrow pass with plenty of obstacles in the way. You can use it to, for instance, see what's around your car, such as a hidden rock or a stump of a tree.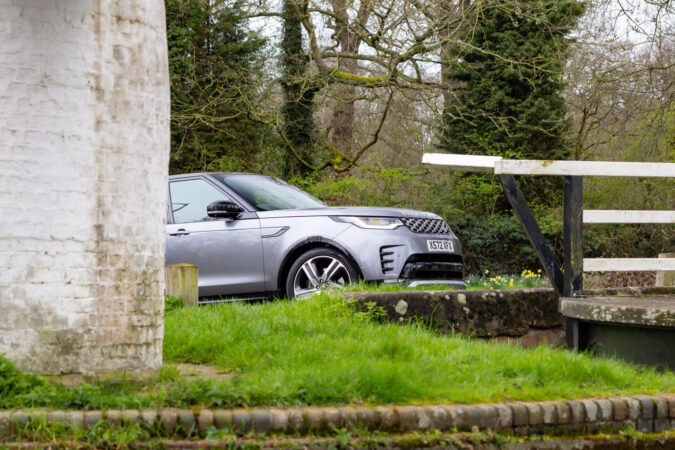 Otherwise, it makes parking and manoeuvring around tight spaces a lot easier. Especially, if you're also towing something. If you're passing by a stream, river, or ford, there are the wade sensors. These could tell you just how deep you've waded thus far, and how much further you can wade into the water. As a modern-day motorcar, there's naturally a myriad of active safety systems and driver aids, as well.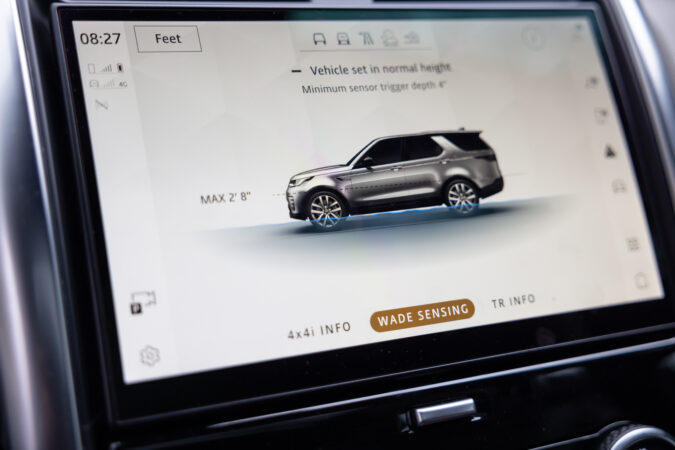 This includes traffic sign recognition, adaptive cruise control, automated emergency braking, in addition to lane-keep assist. Not to mention, front and rear parking aids, blind-spot monitoring, rear collision and traffic monitors… All of which come as standard. However, with all the fancy trim, all-around versatility, and capable performance of the Land Rover Discovery Metropolitan, how much does it all cost?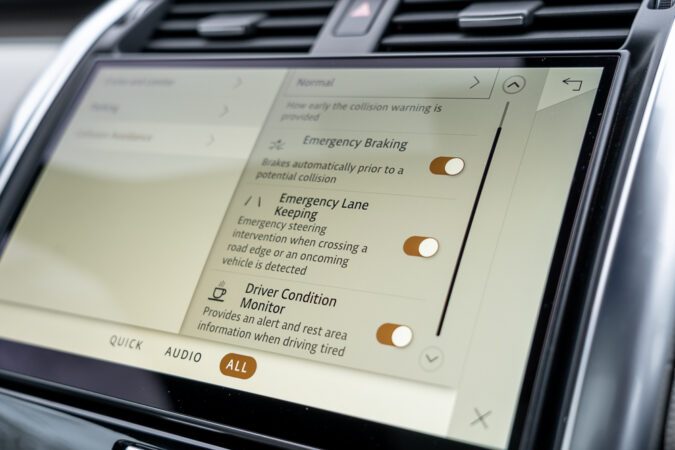 Land Rover Discovery Metropolitan Cost
Being the priciest trim level that you can spec a Discovery in, the Metropolitan variant is quite expensive. For context, the Disco lineup starts at £57,370. Meanwhile, this Metropolitan model is a huge jump, with a starting price of an eye-watering £75,620. Our example here, on the other hand, is a smidge over £80k. Among the costlier options that came with our car is massaging front seats, which costs £800.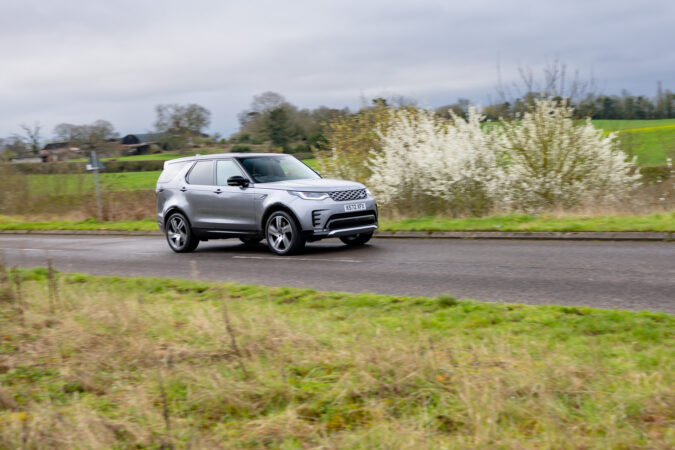 Additionally, there's the towing pack for another £1,650. The latter gains us the electronically deployable tow bar, as well as an advanced tow assist system. For a tad more off-road driveability, our Disco came with an optional twin-speed transfer case for £310. That's pretty reasonable, I'd say. And, our car had the optional active rear locking differential for £1,080, which is a must-have for serious off-roaders.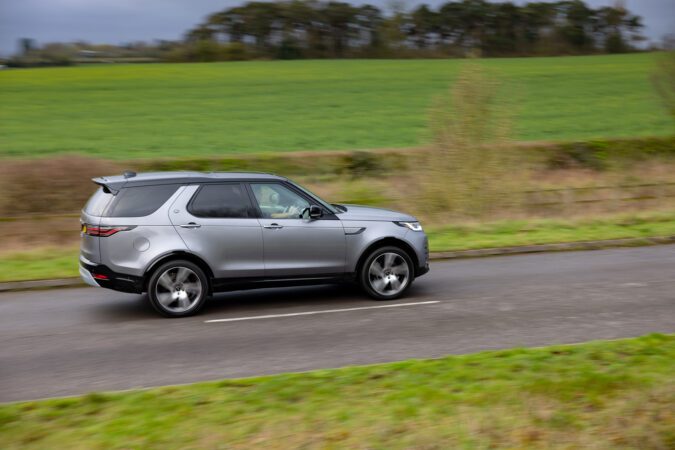 Verdict
Some might argue that the Metropolitan trim level is perhaps a touch of excess and a bit overkill. That's no doubt a fair argument, as the base-spec Discovery is an impressive car all on its own. The latter comes with a nice mix of simple luxury touches and high-tech nice-to-haves. Moreover, it's just as capable when you take it off-road, and definitely as refined on regular tarmac. And, it's just as practical day-to-day.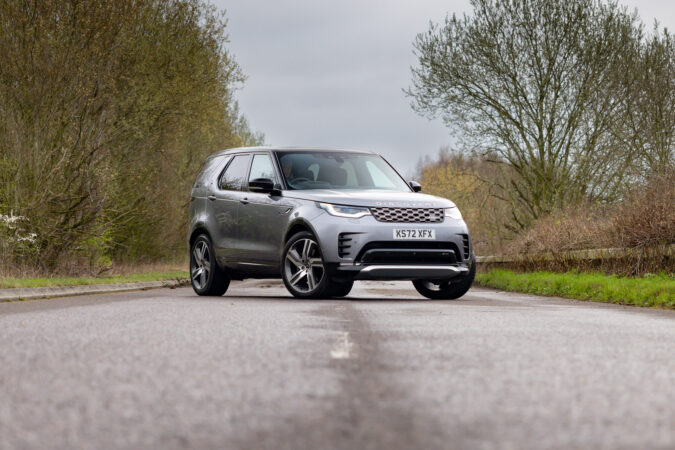 But, there's always room for more… If you're willing to pay for it, though the Metropolitan trim might be a hard ask for some. Nevertheless, if you value and want the extra creature comforts, such as the heated and cooled seats, or the additional assists and electronic helping hands, it's worth looking into. It has a Disco's versatility and practicality, yet with the refinement and luxury of a pricier Range Rover.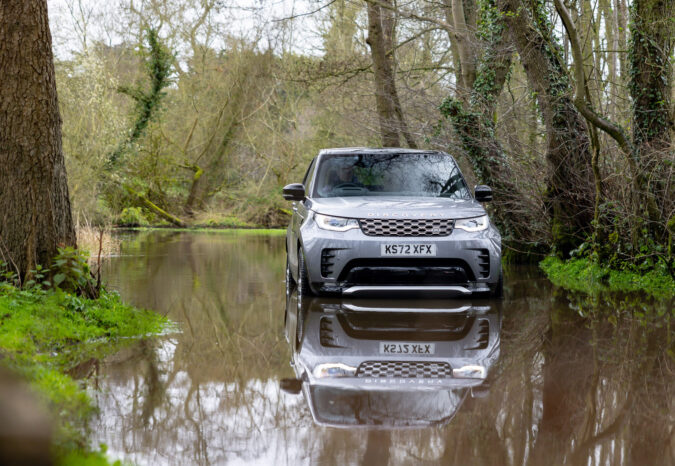 Specification
Land Rover Discovery Metropolitan Specs

Price: £75,620
Engine: 3.0-litre 6-cylinder turbo-diesel MHEV
Power: 300hp
Torque: 650Nm
Transmission: 8-speed automatic
0-62mph: 6.5 seconds
Top speed: 130mph
Weight: 2,437kg
Economy combined: 32.7mpg
CO2: 226g/km