Suzuki's Swace has been around for a little while now, and it's presented itself as a really solid option for anyone looking to buy a well-rounded daily driver and commuter car. Particularly, if bang-for-buck is the key point of discussion, offering a lot for the money. As of 2023, the Swace has received some welcomed updates. Mainly, following the recent introduction of a full-hybrid Swace variant as a replacement.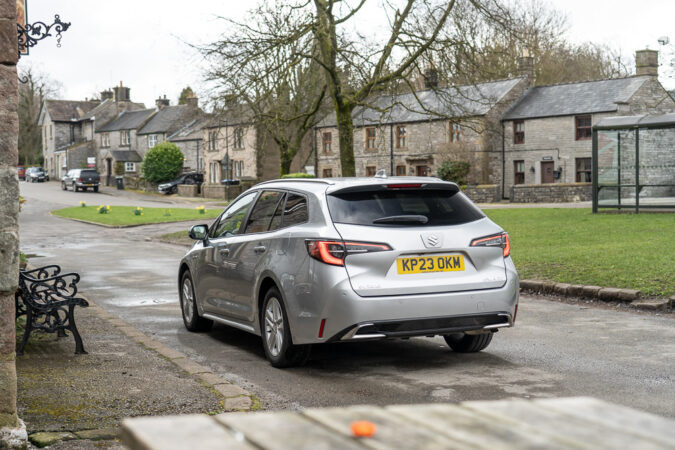 This iterative update over the existing Swace brings with it more performance and features. But, while in keeping the traditions of low emissions and high MPGs, as before. Just like the Swaces that we're used to seeing (or, if you're not familiar), this refresh sees it twinned with the Corolla. But, how much better is this updated Suzuki Swace?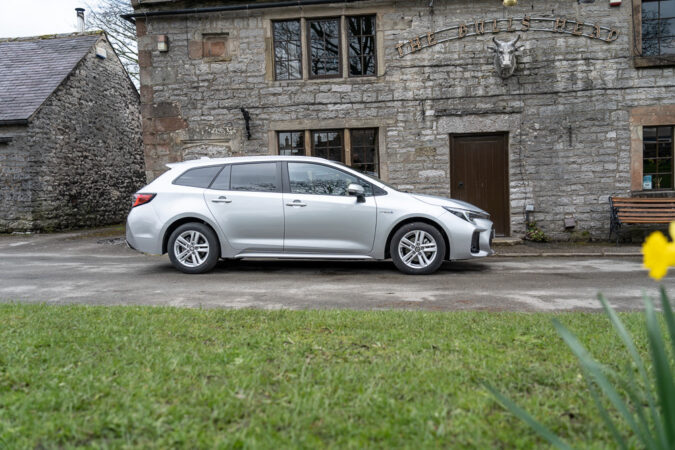 What Is The Suzuki Swace Hybrid Ultra About?
Not only does the Suzuki Swace (the old and now-updated models) share all its components with the Toyota Corolla, but it also looks just like a Corolla. But, with the addition of a Suzuki badge. As such, it's a fairly handsome, sharp, and thoroughly modern car. Albeit, I do think the wheels look a bit too small when considering their proportions. Overall, there's not really that much to talk about with its design.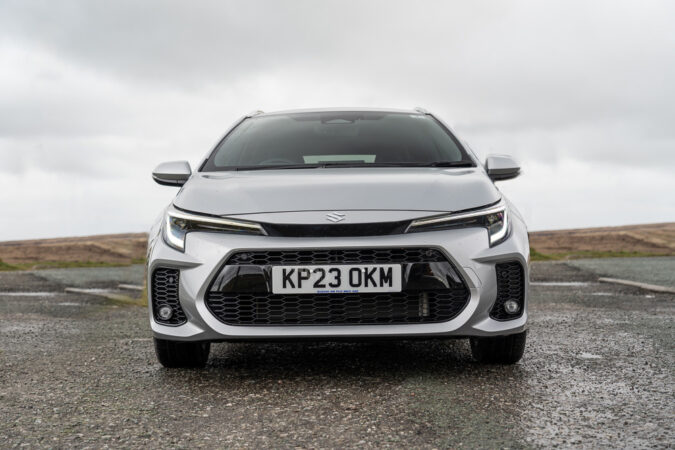 How Does It Drive?
In contrast, there's quite a lot to discuss when it comes to the Suzuki Swace's powertrain. It has a 1.8-litre inline-4 petrol engine that's now paired with a hybrid system. Unlike some of the recent Suzuki models, in addition to the ones that I've driven fairly recently, this isn't a mild hybrid. Instead, the 2023 update gives the Swace a 'full' hybrid powertrain, so you do get more electrified assistance alongside the ICE.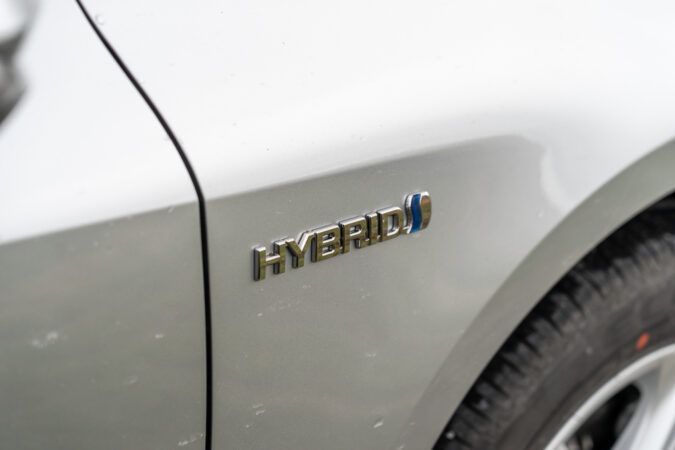 This is where we get to see a huge improvement over the old Swace… A 15% or so increase in power, now up to 140hp compared to 122hp in the old model. It should be noted that the aforementioned output is in combination, between the ICE and the hybrid element. If not, the ICE alone contributes around 97hp. That hybrid system, on the other hand, has seen a major boost in power output from the electric motor.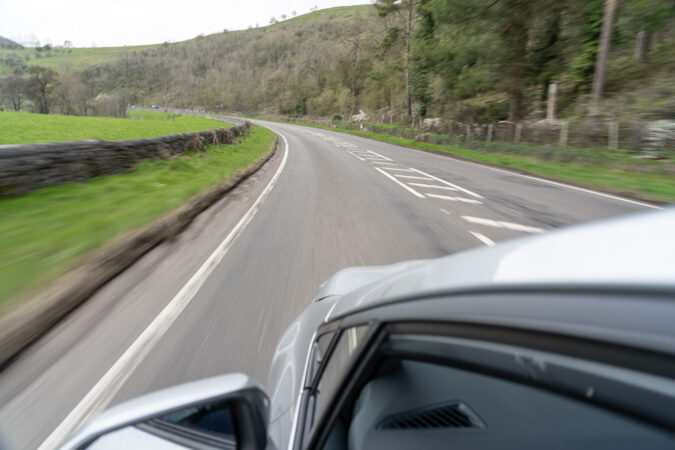 It's now increased from 53kW to 70kW. In addition, this also means an increase in torque, from 163Nm to 185Nm. To have better control over that, the Suzuki Swace does feature some drive modes that you could pick and choose from. Although, it's the usual trinity of Eco, Sport, and Normal (or Comfort, in other cars). Besides that, there's also an EV mode, letting you drive entirely on the batteries and an electric motor.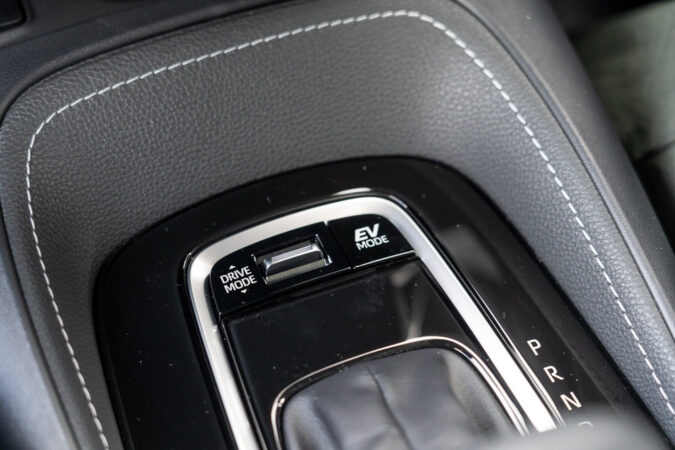 The catch here is that it's only a full hybrid rather than a plug-in hybrid. As a result, the Suzuki Swace's EV (electric-only) range is quite minimal and fairly limited, and best suited for short-distance driving. For me, the most practical use case for driving in EV-only mode would be trying to quietly pull out of my driveway in the early morning or very late at night without the engine running to wake up my neighbours.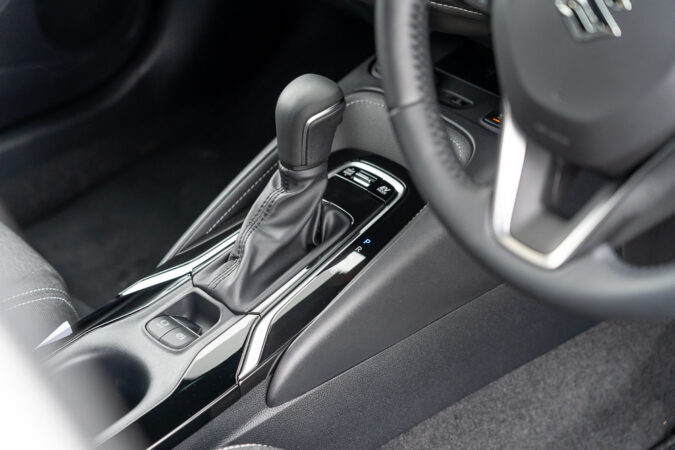 As a whole, the driving experience behind the wheel of the updated Suzuki Swace is just about fine. There isn't really a lot to write home about, admittedly. Nor, is there anything particularly extraordinary for me to mention explicitly. However, as a car to commute about with and drive around from A to B without so much as a fuss, the Swace does tick a lot of boxes. It is, in a sense, pretty much a car that meets mass market needs.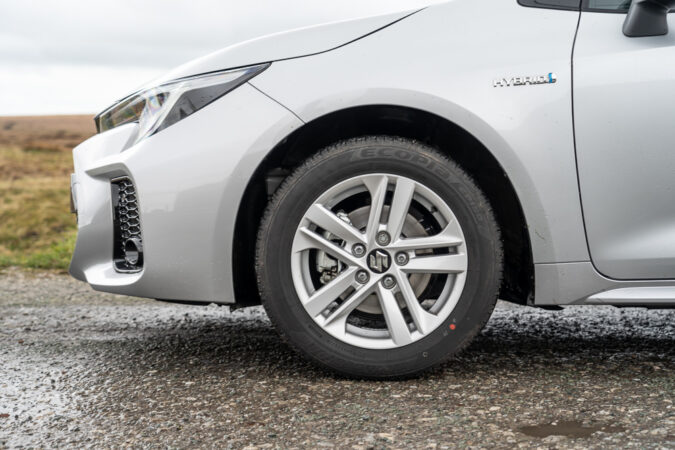 Then again, that's no bad thing. It's not a sporty car nor is it overly exciting, by any means. It has a rather slow 0-62mph time of 9.4 seconds, though this is an improvement over the 11.1 seconds that you'd get in the older model. On the flip side, the Swace is comfortable and quiet enough to cruise around in relatively cosy conditions. In essence, it's one of those cars that are just so easy to get in and drive.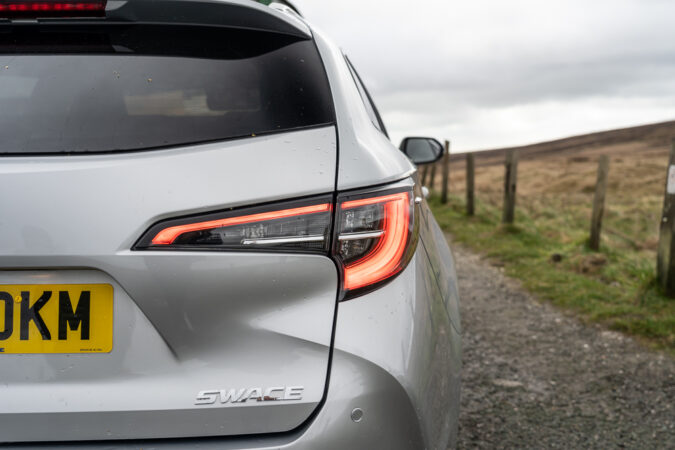 Another upside to the Swace's lack of blistering performance is that it yields you really good MPGs. In my testing, it manages to average a respectable 55mpg. Although, that's under mixed driving conditions and as I was trying to stress test it. So, under more reasonable and realistic scenarios, it's more than expected and feasible to achieve Suzuki's claimed 60s to 70s MPG. This is thanks to that hybrid system.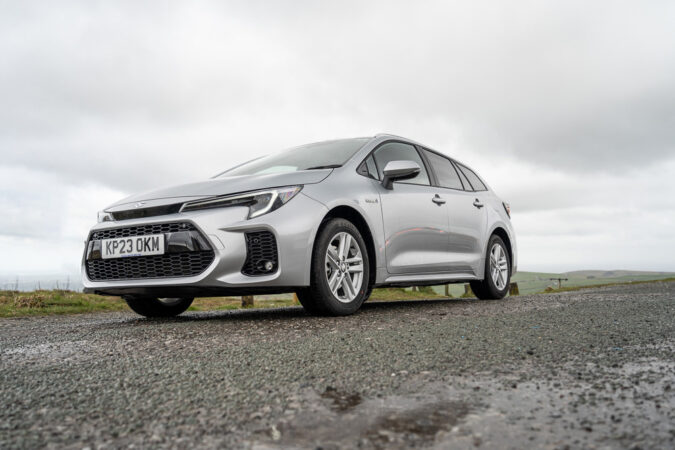 It's a clever powertrain that can best make use of that electric motor, ICE engine, or both. That ultimately depends on how you're driving. For example, if you're gently cruising along or are idling, it can shut off its engine to save fuel. Meanwhile, the engine only kicks in again as you're accelerating briskly or are driving at higher speeds. The engine also doubles as a generator to recharge the battery, as well.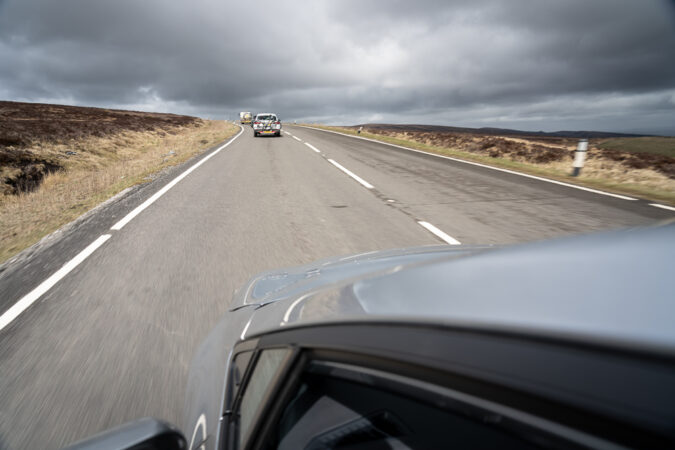 What Is It Like Inside?
No doubt the best thing about an estate car is the enlarged boot space that you get. The same may be said about the Swace, with its spacious cargo capacity. And, there's no load lip, which makes it a lot easier to load stuff into the back. On top of that (or below that, so to speak), there's more room that's hidden underneath the boot floor. As a whole, it's a very practical and usable family runabout.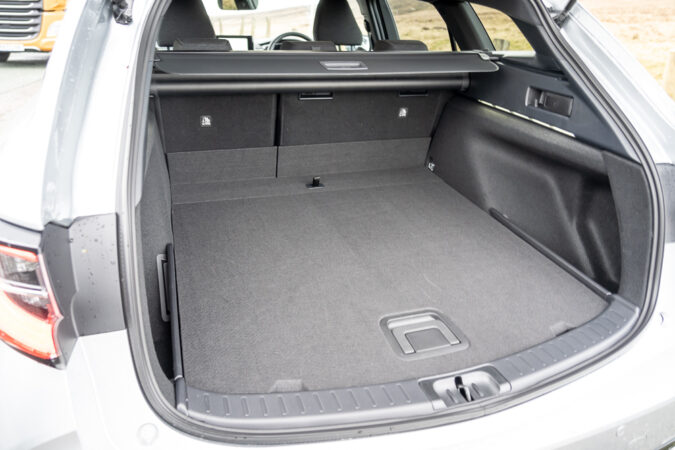 Particularly, when combined with its generous passenger cabin, offering a lot of legroom and headroom. Elsewhere, the Swace's interior tech is nothing mind-blowing, but perfectly functional and has everything that you need. The infotainment system, for instance, is a tad on the smaller side at 8 inches. It also lacks some nice-to-haves such as a built-in navigation system, or the fancy graphics in higher-end cars.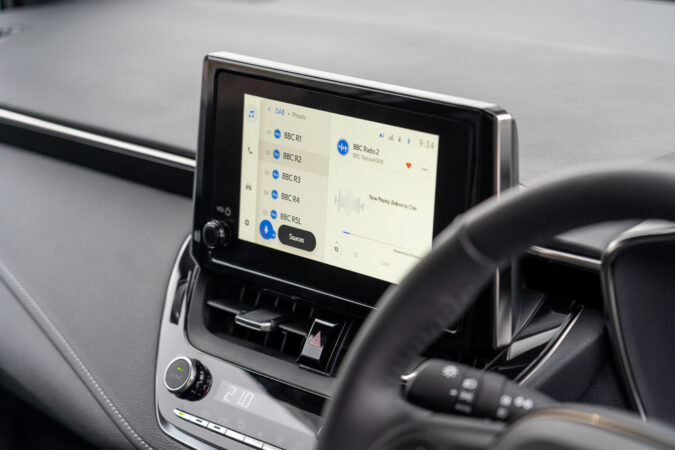 Though, you do get Apple CarPlay (with wireless pairing, too). The rest of the controls, such as the HVAC and the 7-inch digital gauge cluster, are all simple and straightforward. The latter can allow you to configure between 3 different displays. Now, one benefit of the top-spec Ultra trim over an entry-level Motion trim (among others) is that you get a standard-fit wireless charging pad.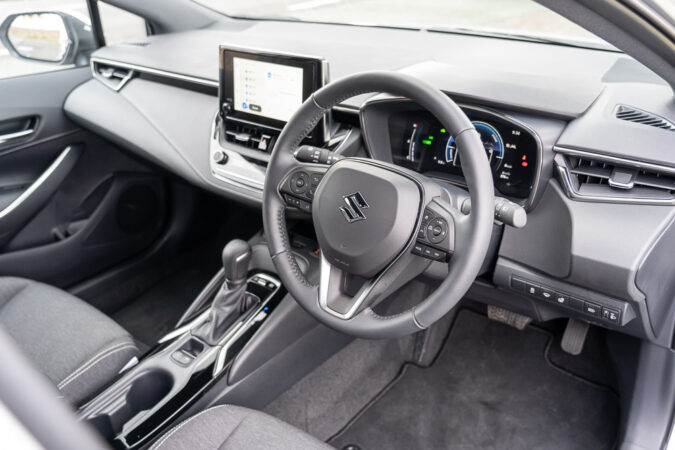 The Experience
The Suzuki Swace comes with a plethora of driving aids and safety systems, as you should expect out of a car in this day and age. That includes your run-of-the-mill lane-keep assist, road sign recognition, and the dynamic radar cruise control system, as well as blind-spot monitoring. In addition, you also get rear-cross traffic alerts and automatic high beams. The 2023 updates bring more ADAS to the mix, too.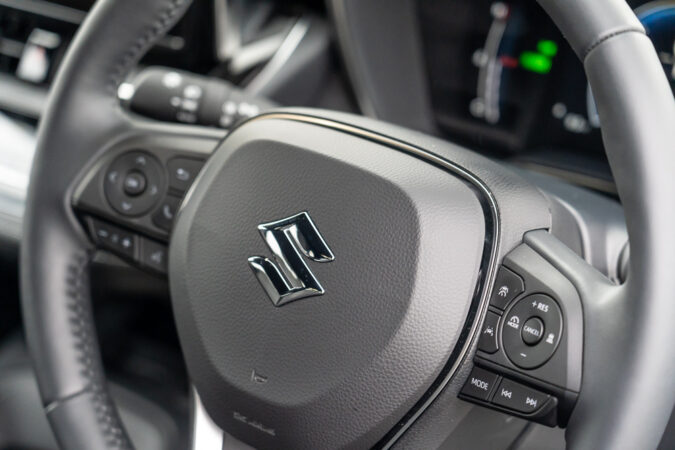 The new systems added onto the recent Suzuki Swace include Emergency Driving Stop System – this could bring your car to a gradual halt and flash the hazard lights if you're dozing off. Moreover, there's the Safe Exit Assist – which triggers a warning if you're opening the door onto traffic, such as another car or a cyclist. Then, there's Pre-Collision System – it applies braking if it senses that you're going to hit something.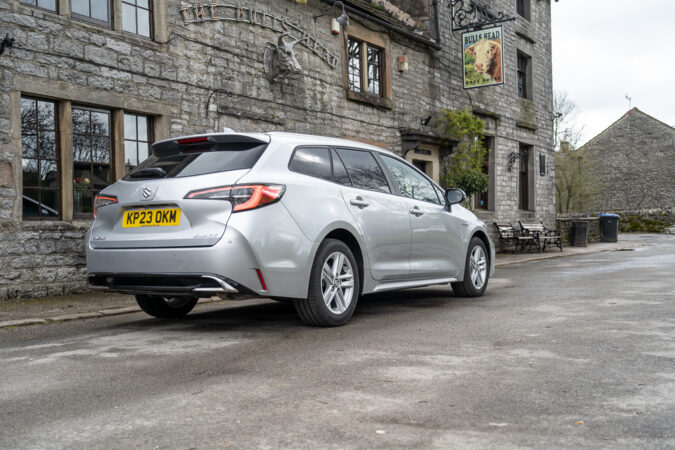 It should be noted that while most of the safety systems and driving aids are included as standard on the two available trim levels (Motion and Ultra), the Ultra comes with certain systems that are otherwise an optional extra on the Motion trim. This means our Ultra example here comes with blind-spot monitoring, Safe Exit Assist, and rear-cross traffic alert as by default. So, that's worth considering beforehand.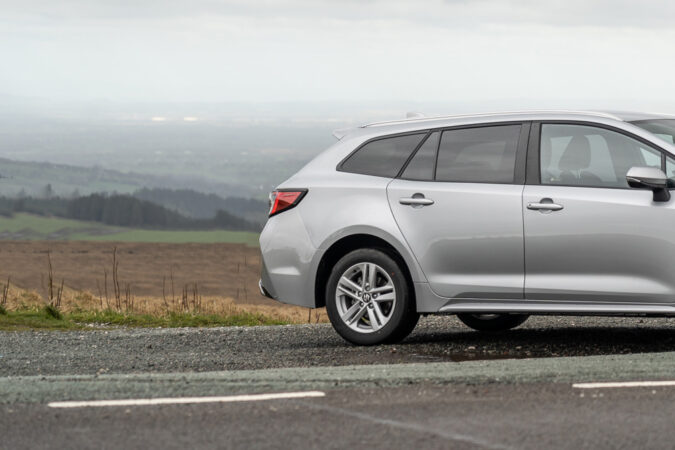 Suzuki Swace Hybrid Ultra Cost
The 2023 refresh of the Suzuki Swace Hybrid is very reasonably priced, all things considered. The line-up is starting from £28,999 for the Motion trim or £30,799 for the top-spec Ultra trim. That is exceptional value for money, with its full hybrid powertrain, practicality, and healthy inclusion of standard-fit options. These 2023 cars also have higher default specs than the outgoing model, so you do get more as standard.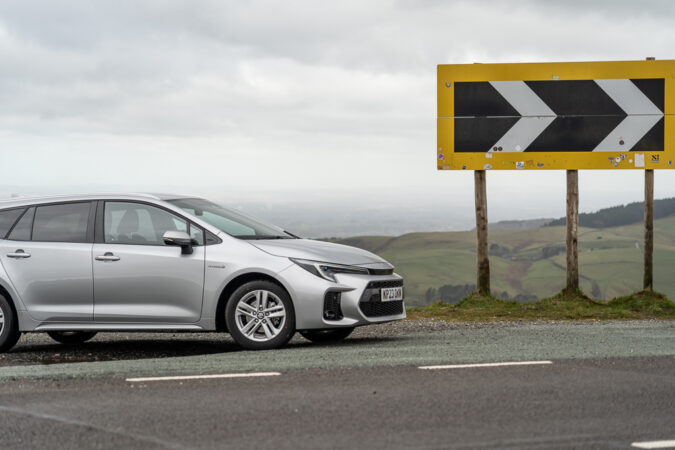 Additionally, Suzuki offers you a lengthy and comprehensive warranty programme that extends up to 7 years, so long as you have the car serviced regularly by an authorised Suzuki dealer. As of writing, compared to the Corolla which the Swace shares its underpinnings with, spec-for-spec, the Suzuki Swace is about £2,000 cheaper.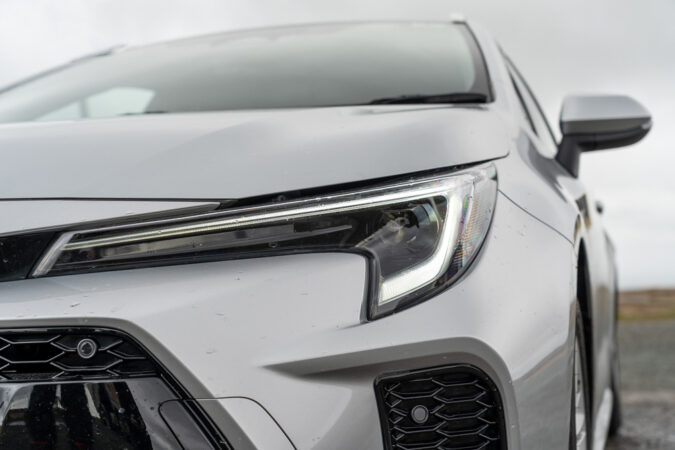 While it's a really great deal overall, what are the merits of spending the extra on getting the Ultra over the Motion trim? For the most part, the Motion trim has most of what you really need in a car. With this Ultra offering, you do get those nice-to-haves, which are nonetheless appreciated. Some of the optional extras make more of a difference than some, like the aforementioned ADAS driver aid suites.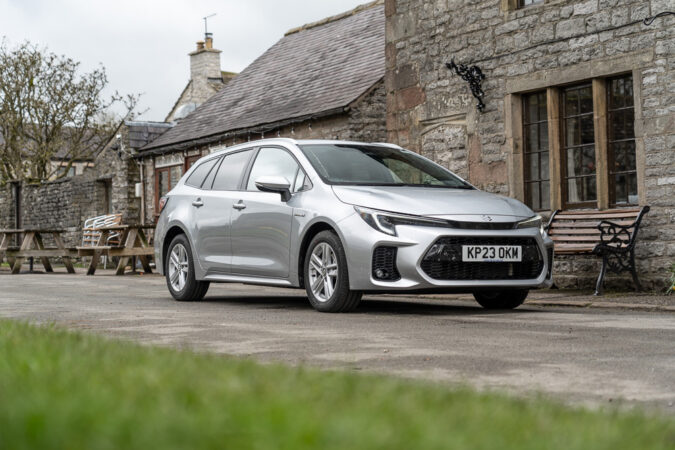 Verdict
In all, the Suzuki Swace is a car that doesn't lead with outstanding pizzazz. Nevertheless, what it does really well at – which some of its rivals compromise on – is being a good "car". This means being immensely practical and easy to live with. On top of this, it's an affordable car to buy, and equally as cheap to run, maintain, service, and upkeep as time goes by.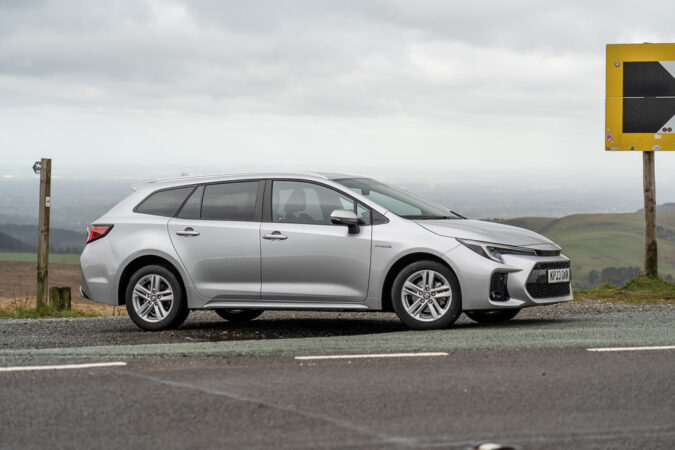 The Suzuki Swace doesn't have agile handling or absolute straight-line speeds. But in turn, it gains you a huge MPG saving over most other hybrids in its class. Moreover, it's comfortable, effortless to drive, and keeps a close eye over you with its thorough list of driver aids and safety systems. So, while it might not blow your socks off, the Swace is a great car that does everything a car should and does it well.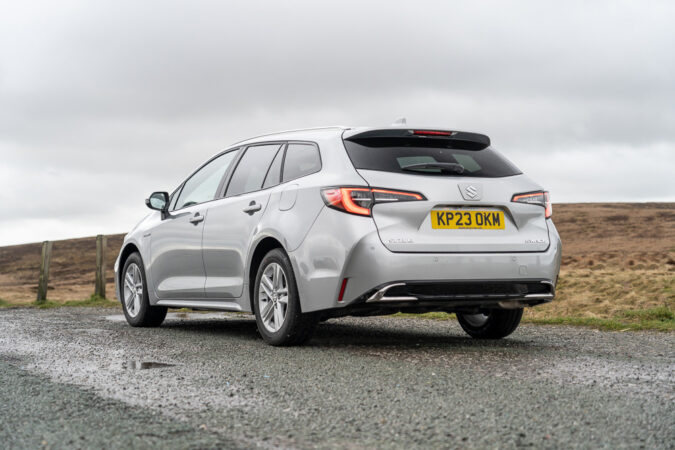 Specification
Suzuki Swace Hybrid Ultra Specs

Price: £30,799
Engine: 1.8-litre inline-4 full hybrid
Power: 140hp
Torque: 185Nm
Transmission: CVT automatic
0-62mph: 9.4 seconds
Top speed: 112mph
Weight: 1,420kg
Economy combined: 62.7mpg
CO2: 102g/km