The electric revolution is beckoning on the automotive industry. While we've given a lot of well-deserved credit to Tesla, let's not forget Nissan's own decade-long venture into electrification. It feels as though much their venerable LEAF has been overshadowed by some Californian upstart. So, while EV buyers might be after the lustre and sexiness of a Tesla, there's still a lot to say about the humble LEAF. But would their new e+ 3.ZERO be able to maintain that legacy?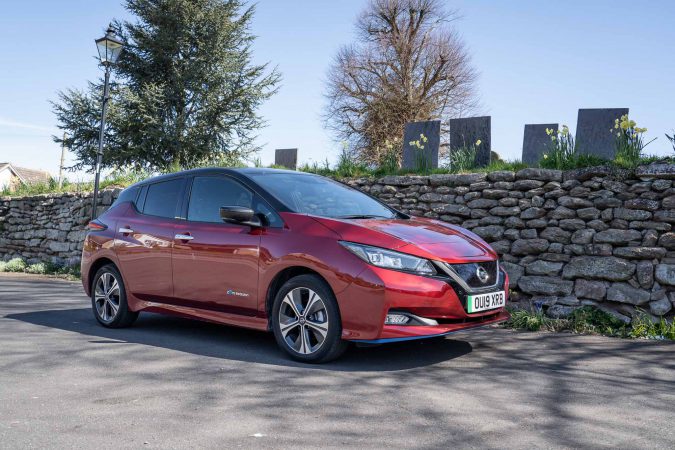 Well, the name itself, 'LEAF e+ 3.ZERO' is quite the tongue twister. But in essence, this naming is to denote that our LEAF is a step-up from the old 2.ZERO. Meanwhile, the 'e+' moniker shows that our sample here is a longer-range model; more on that later. But otherwise, this is not much different from the other 2nd-generation LEAFs on the market today. Just to show you how old the LEAF is, Nissan first lifted the cover back in 2010 for the 1st-generation cars.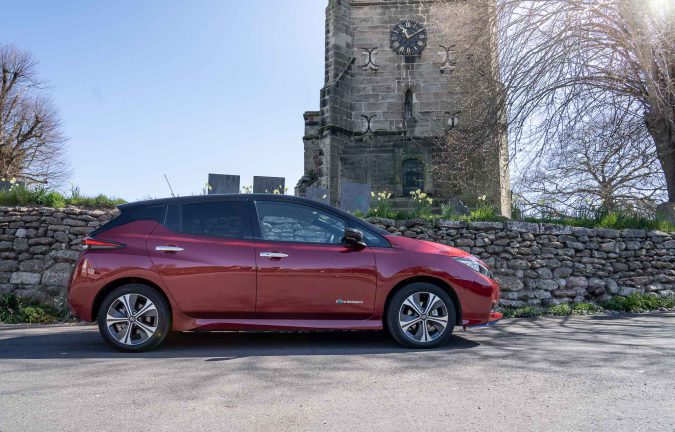 Two versions of the updated LEAF 3.ZERO are made available. The cheaper 3.ZERO with its 40kWh battery, and ours here as the e+ 3.ZERO with the bigger 62kWh pack. Now, let's get started with the most important consideration for any EV; range. The electric range as quoted for the e+ variant is somewhere in the neighborhood of 239 miles. This was tested by Nissan under the new WLTP cycles, mind. But in our testing, you could easily do around 200 miles with its 62kWh battery, so it is reasonable.
What Is The Nissan LEAF e+ 3.ZERO About?
Range is, of course, not a simple metric to test. There's a lot of variables at play, from how hot or cold the weather is, and whether you're stamping on the throttle all day. If you're careful enough, you could stretch it out to Nissan's claimed 240-mile range. In any case, our little LEAF here still isn't able to cover the same amount of miles as the equivalent Tesla. That said, our one week's worth of testing shows that 200 or so miles are more than enough for most daily commutes and days out.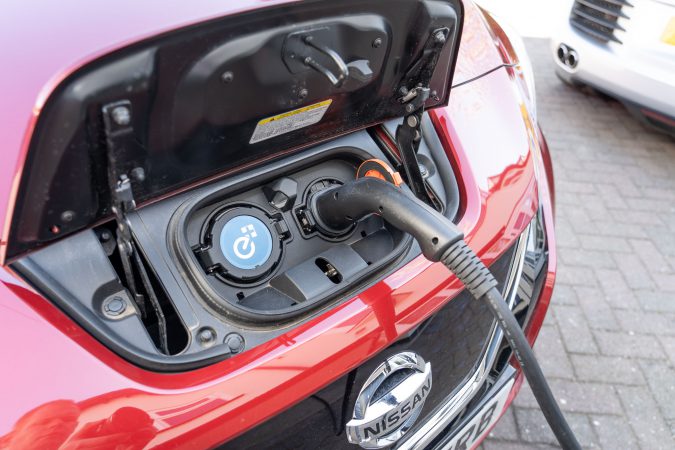 As for the subject of charging, it's fairly straightforward on the LEAF e+ 3.ZERO. You'll find two charging connectors up front, hidden under a panel between the bonnet and "grille". The first (as pictured here) is a Type 2 domestic UK-spec charger. Nissan's onboard charger could take in a maximum input of around 6.6kWh. If you do the maths, then charging a 62kWh battery at a steady rate of 6kWh would be able to top it up from 0% to 100% in around 11 hours.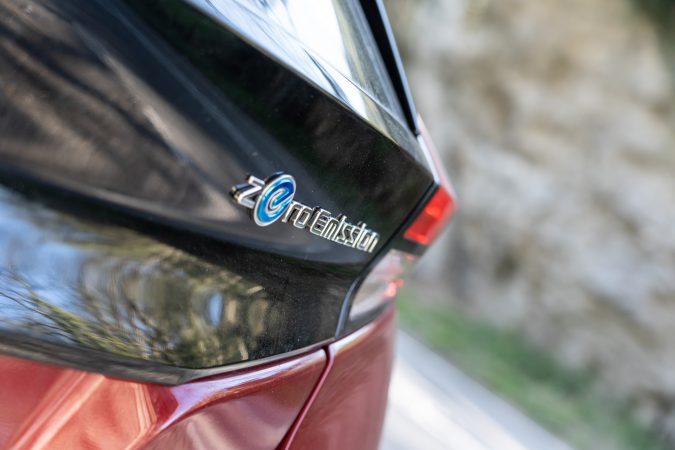 This is great if you need to get it charged up overnight as you get back home. Although, most people aren't likely to drain the battery down all the way to 0% anyways. Otherwise, or if you're out on the road, you can charge it up through Nissan's CHAdeMO 100kWh quick-charging socket. When you're able to find a compatible charger, then the e+ 3.ZERO's battery will be near full after 30 minutes. In all, while the LEAF doesn't offer a mind-blowing range it's more than adequate.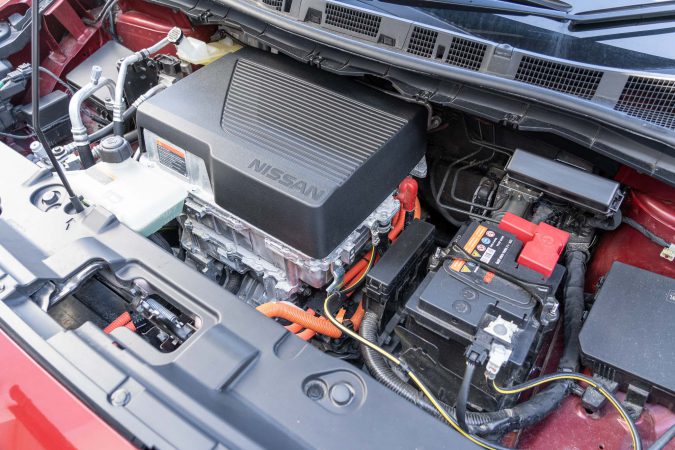 How Does It Drive?
But, you might ask, how does the Nissan e+ 3.ZERO behave when you're grabbing it by the scruff of its neck? Well, horsepower figures are quoted at around 214hp, with another 250lb-ft of torque. Again, it's not breaking any speed records here, but it's more than what the average person needs for going from A to B. In short, it's sprightly enough if you need to make a quick overtake. In our driving impressions, the most amazing aspect is how comfy and effortless everything is from the moment you unlock the car door.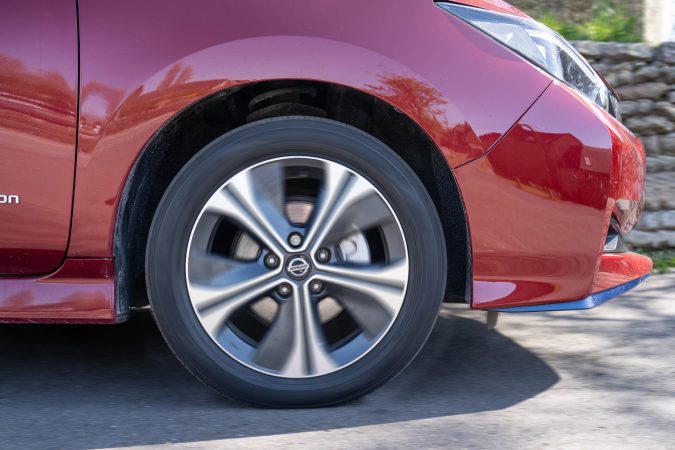 Wafting along never felt so… relaxing. At least, this is the sort of experience we'd expect from an S-Class just a few years ago. However, just be careful as you approach the bends. Although it's a compact vehicle, the weight of the e+ 3.ZERO's many batteries is keen to make itself known. Even going over a speed bump, you can feel the heft that's riding underneath you. Still, you're probably not going to notice the mass all too often.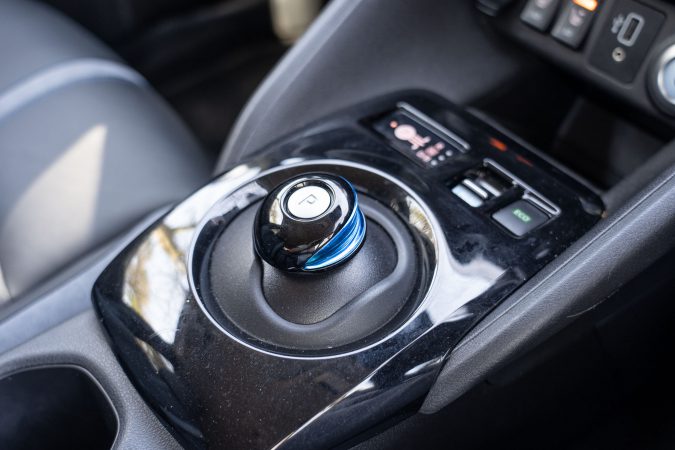 On our test LEAF, there are few distinct driving modes; ECO and Normal. ECO tries to limit the throttle power in order to preserve battery life, just in case you're a bit heavy-footed like yours truly. Normal allows you a bit more power throttle response. However, it is worth noting there is also a more regenerative braking mode if that suits your driving style and even an e-pedal mode that allows you to drive the car the majority of the time using just one pedal.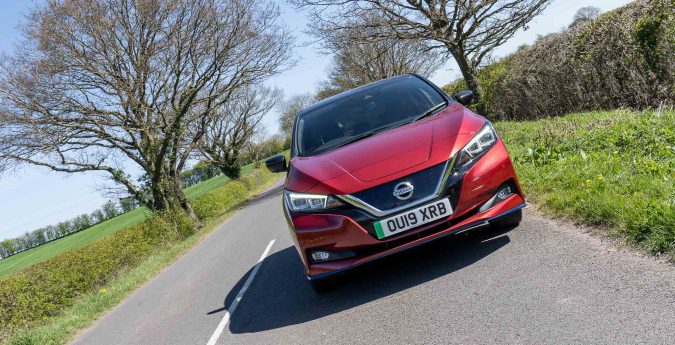 What Is It Like Inside?
One of the upsides of getting an electric car is how compact everything is. That EV packaging is immediately apparent as you get in, as well as some of the downsides. First, the good news. While the LEAF is considered to be a compact hatchback, there's still a lot of room in here. The boot space is big for all your groceries and IKEA excursions. Moreover, the passenger cabin both front and rear are rather roomy. If you're a bit tall, sitting in the back might feel like your hair is rubbing the ceiling.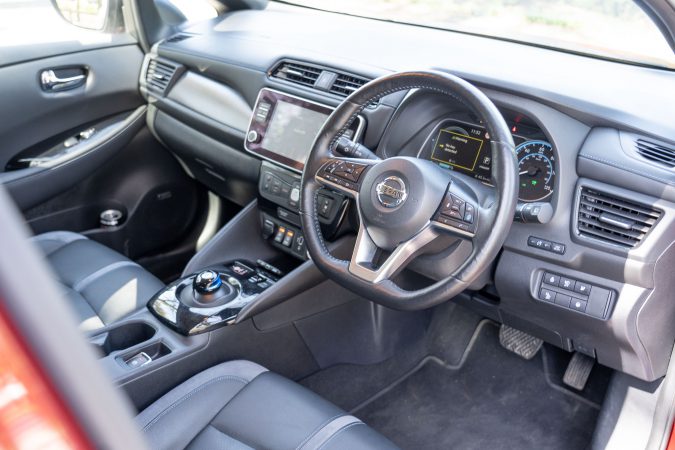 This is thanks to the positioning of the batteries under the floor, whereas front passengers won't have to suffer this slight compromise. The one downside of the transition towards EVs is the cost of research and development. As such, Nissan feels it necessary to cut corners a bit in terms of cabin quality. You can then expect quite a lot more hard plastic that you'd prefer at the e+ 3.ZERO's price point. Thankfully, some neat leather touches here and there finishes off the interior nicely.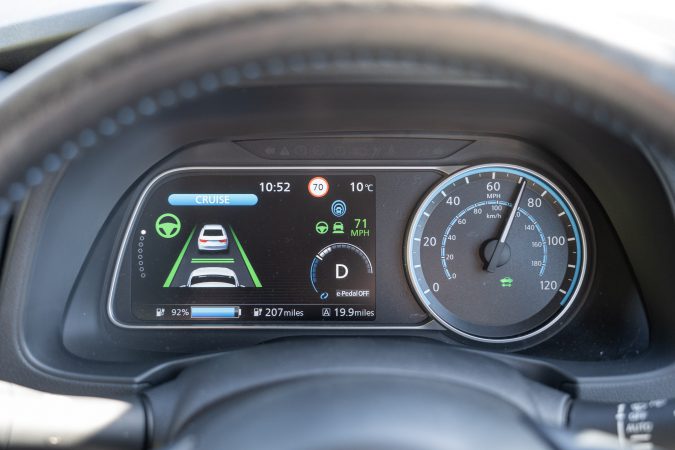 Tech-wise, the central infotainment 8-inch screen, and semi-digital 7-inch TFT display look a tad bit boring in 2021, this might be down to keeping the original styling from the gen 1 car. At least you'll get a lot of configurability as to how you'd want your dash to look. This is on top of being shown a lot of info clearly and legibly. There's your usual Android Auto and Apple CarPlay, as well as a decent Bose 6-speaker set up. Sitting in here feels cosy, but we do wish Nissan has put more focus on the gadget-y stuff. A higher-resolution display would do wonders.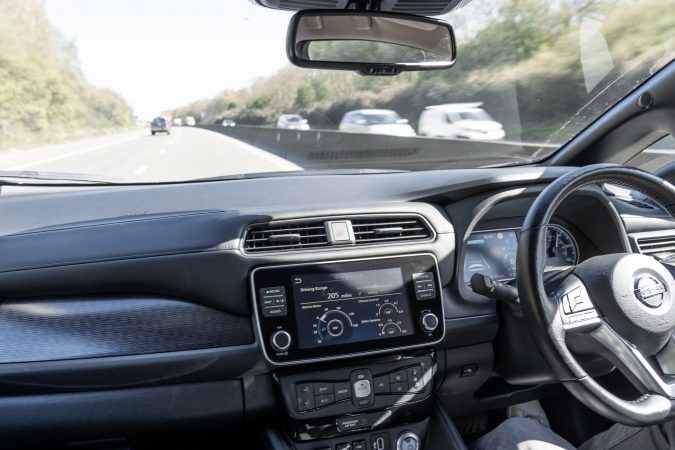 The Experience
On that note, Nissan has at least embedded a lot more smartness underneath the skin of the new LEAF e+ 3.ZERO. There's a very handy lane assist feature to hold your car in its lane on the motorway. Plus, there's also adaptive cruise control. Working in tandem, this forms part of Nissan's ProPILOT system that allows for a more assisted driving experience. However, it's worth mentioning that these are driver assists, not a fully autonomous system.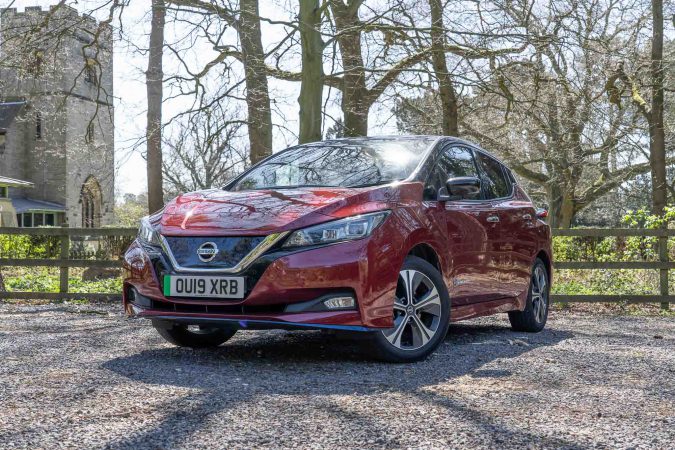 But when it works – and it does so well most of the time – it makes long journeys ever more effortless. Other nice-to-haves from a safety point of view include intelligent emergency braking with pedestrian recognition, traffic alerts, blind-spot monitoring, and all that jazz. Our overall time spent with the LEAF e+ 3.ZERO has no doubt been pleasant. As we mentioned earlier, its driving dynamics, while not sporting, makes the art of driving supremely relaxing.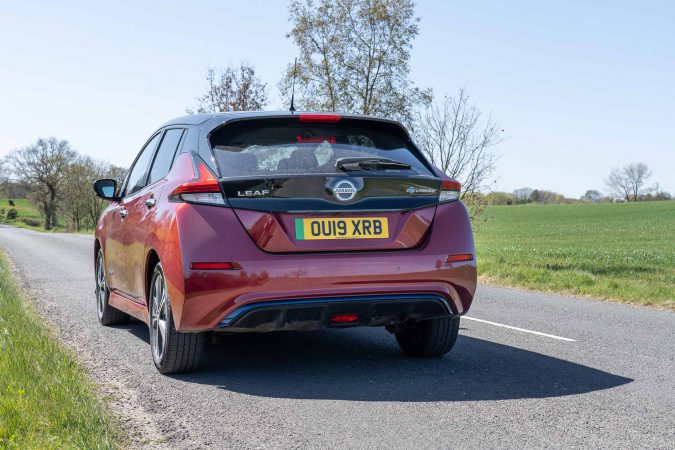 Plus, there's more range in its battery pack than most competing rivals. And to top it all off, the Nissan LEAF has been named as the most reliable electric vehicle on sale today. So, that's one ace up in Nissan's sleeve against their nemesis at Tesla. If there's one criticism that we can level against the LEAF, is that it's not overly exciting to look at. Its design lacks the wow-factor, which I think is necessary to sell the new-age wonder of electric cars. The Ariya couldn't have come at a better time.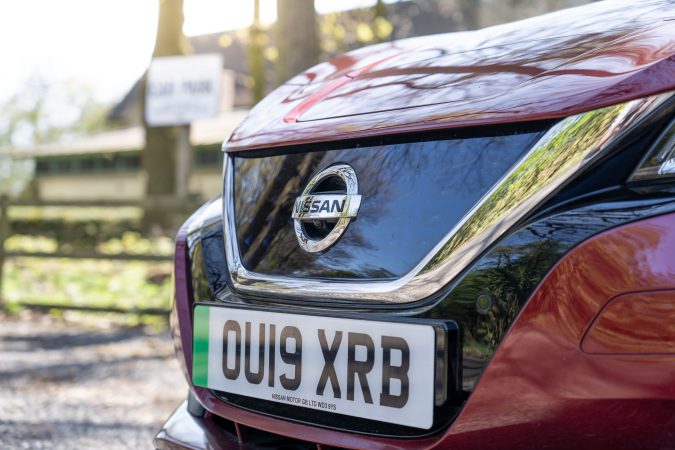 Nissan LEAF e+ 3.ZERO Cost
Now we can get to the other contentious point of buying an EV; the price. Given its newness to the market, we can expect electric cars to cost more than their internal combustion counterparts. The LEAF is no different in this regard. Now, you could buy a more bog-standard, base-level LEAF for as little as £25,995. However, the 3.ZERO series starts off at £31,095. Mind you, our higher performant and longer range e+ 3.ZERO was priced at £37,320.00.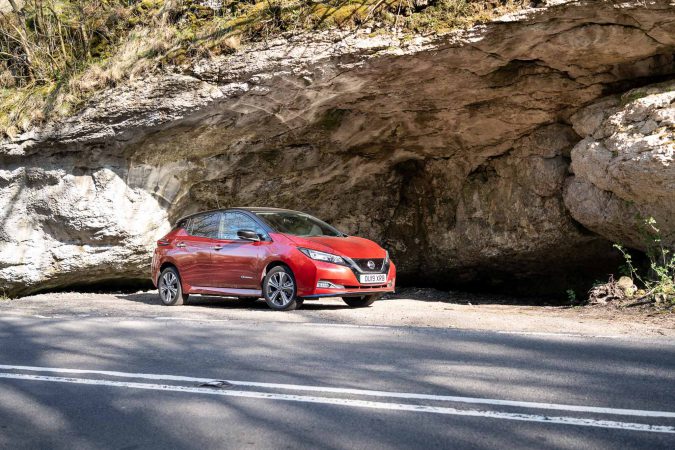 That's quite a hefty price tag to pay, indeed. Although, I'm sure most people could tick off a few of the more unnecessary options. The lovely Magnetic Red Metallic paintwork on our car is £575.00 extra. That two-tone Pearl Black roof is another £350.00 that you could save on. Nonetheless, I find the £36,970.00 OTR  price of this LEAF to be a big pill to swallow. Even more so now after the UK government has decided to slash the incentives for buying an EV.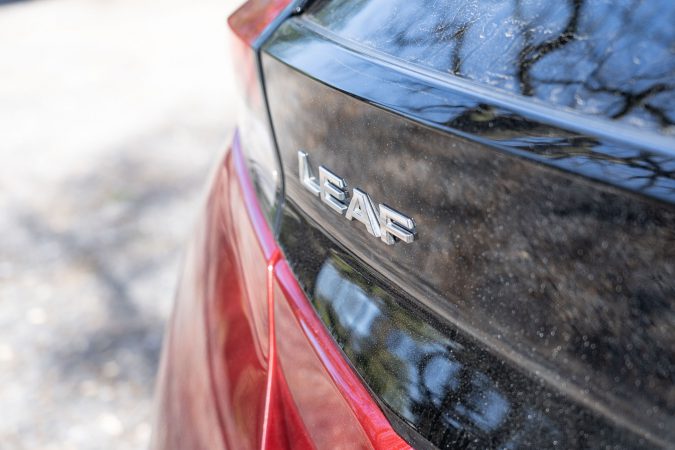 Verdict
In all, Nissan's new LEAF e+ 3.ZERO is a worthy addition to the long LEAF chapter. But with a completely new crop of cars from the Japanese carmaker in following the veins of the space-age Ariya, is it worthwhile spending your money on this one? If you're looking for something fun and exciting, the new e+ 3.ZERO shouldn't be your first choice. But if all you want is a well-rounded EV that never lets you down, and makes driving less of a chore, the e+ 3.ZERO is up there.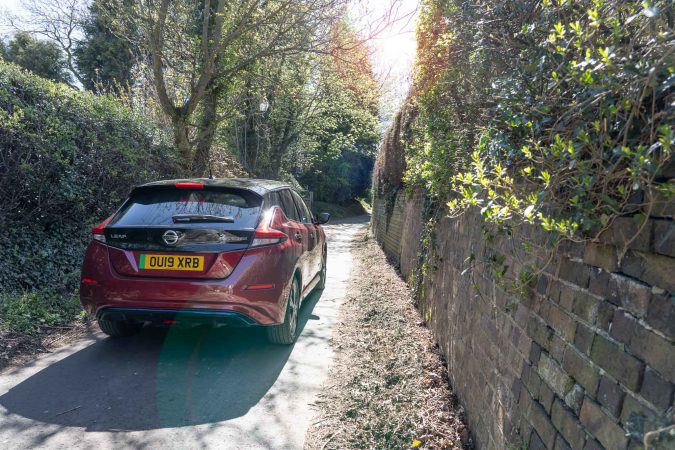 Cruising along with our test LEAF here has been a comforting experience. There are no gimmicks like whoopie cushion noises. Yet, it all just works right the way you want it to. Practicality, serviceability, convenience, and the utter ease of using it day to day make the LEAF e+ 3.ZERO a top-notch choice as one of the best EVs you can buy.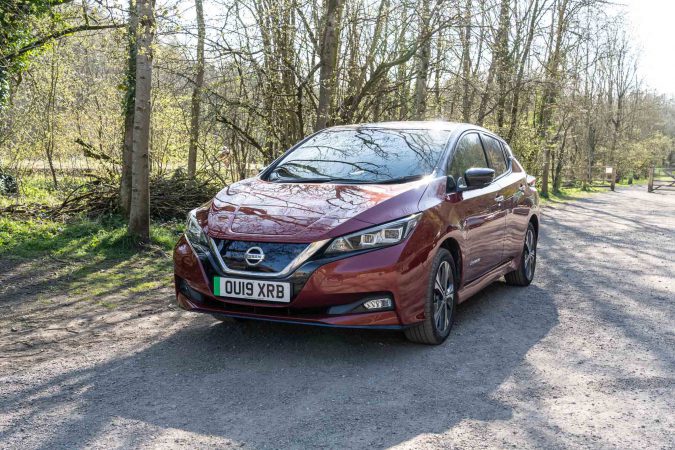 Specification
Nissan LEAF e+ 3.ZERO Specs

Price: £37,320.00
Engine: 1 Electric Motor 62kWh battery
Power: 214hp
Torque: 340Nm
0-62mph: 6.9 seconds
Top speed: 98mph
Weight: 1,709kg
Range:  239 WLTP combined range
CO2: 0g/km