Driven: 2018 SEAT Arona SE Technology Review
On the UK media launch of the SEAT Arona, we got to test out the exciting new car and let you know our thoughts.
What is the 2018 SEAT Arona SE Technology All About?
Here we have SEAT's second SUV in their product line up the new Arona. The car is the brand's first entry into the compact crossover segment. The car is based on the VW group's AO MQB platform which has been working well in the Ibiza and T-Roc.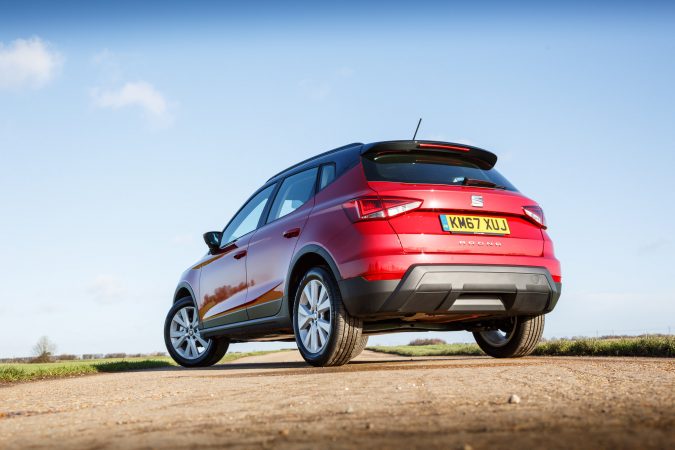 The design of the SEAT Arona is very inline with the rest of SEAT's product line and has a bold and sharp design concept that was 100% designed and engineered in Barcelona.
Our Arona was in the 'SE Technology' trim, over the base spec trim this offers rear parking sensors, an 8″ media system with colour touchscreen, sat nav,  MirrorLink, Apple CarPlay and Android Auto, wireless charging plus 2 x USB ports.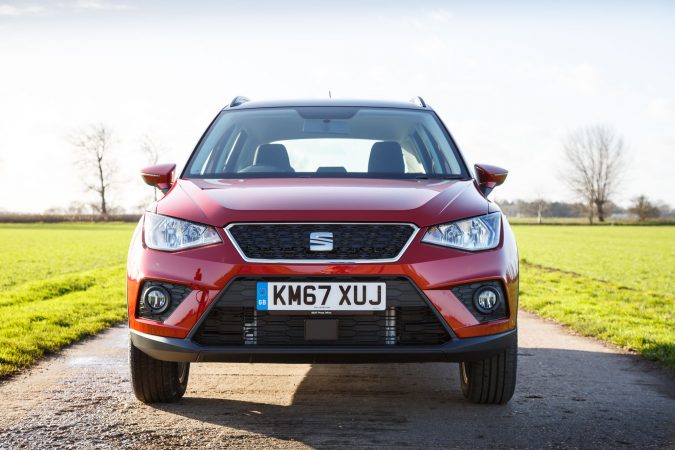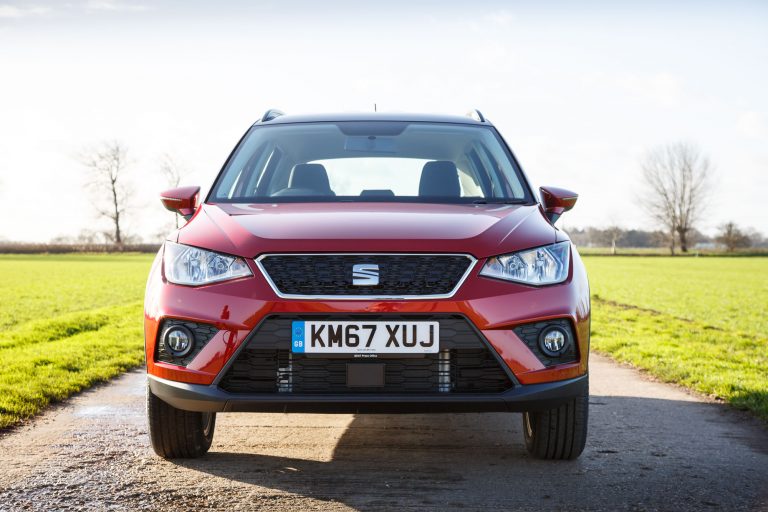 Powering our Arona SE Technology was a sprightly 1.0-litre TSI, a turbocharged, direct injected and intercooled 3 cylinder engine. It puts out 95 PS and 175 Nm of torque. It's actually not too bad for its size, and remains in line with what Ford is putting out in their EcoBoost engines.
The engine is mated to a 6-speed manual transmission that drives the SE Technology front wheels. Overall, it's a respectable combination. It allows the Arona SE Technology to get from 0-62 mph in 11.2 seconds, onto a top speed of 107 mph.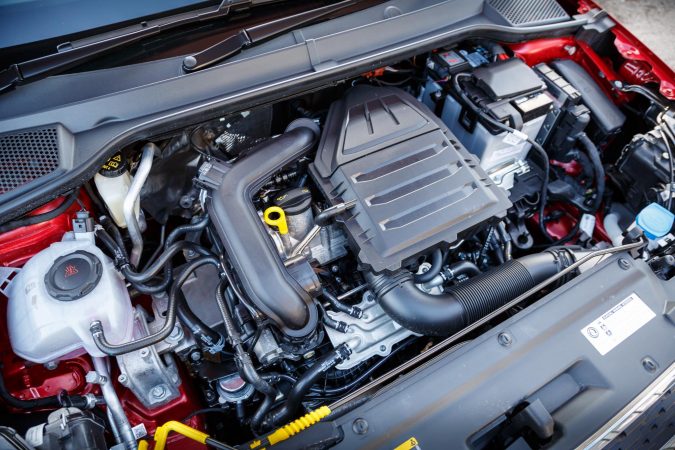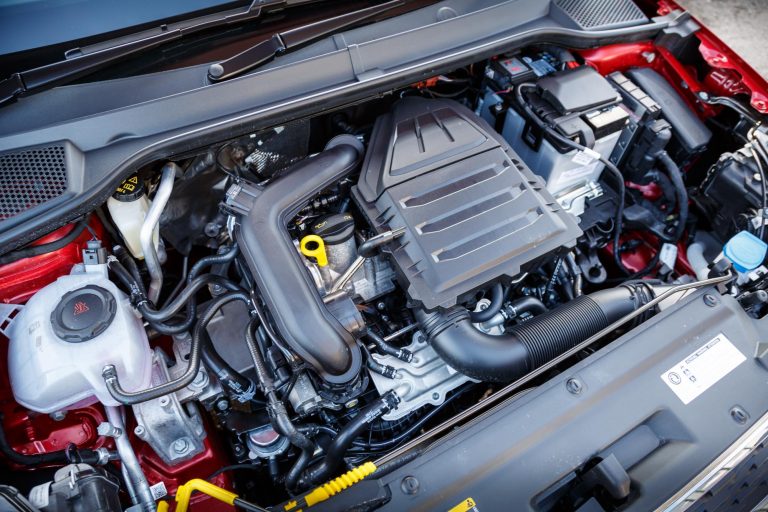 Economy figures are something that SEAT targets with the Arona. It'll manage 57.6 mpg and 111 g/km of CO2.
It's worth noting that there is a slightly more powerful 115 PS variant of the TSI engine, and a 1.5-litre EVO engine that puts out 150 PS.
How Does it Drive?
Getting into the car the Arona feels like a practical everyday school-run car without a doubt. The seats are a perfect height for moving your weight onto and once inside you can adjust the height of the driver and passenger seats to get them just right. In the SE Tech you start the car by turning the key, pop the car in first gear and operate the manual handbrake and you are off.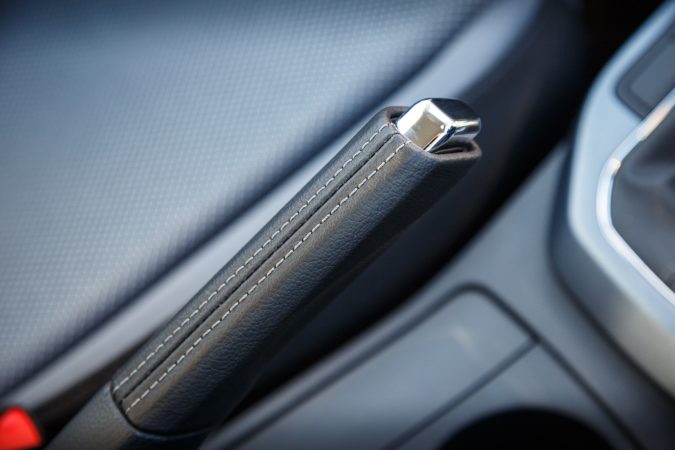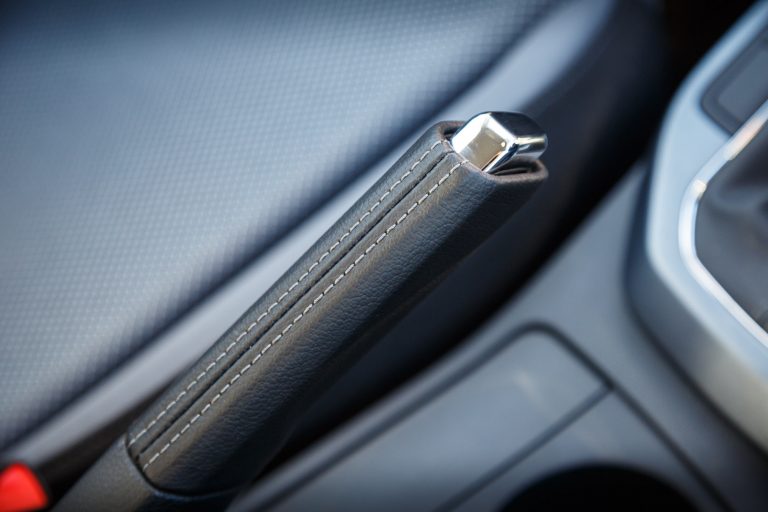 The first thing I noticed about the car was just how light all the steering was on the car. Driving around a busy urban area was a great example of just how well the car can cope in towns. It really feels at home here. The steering wheel can go from lock to lock with little effort and the car feels very easy to manoeuvre.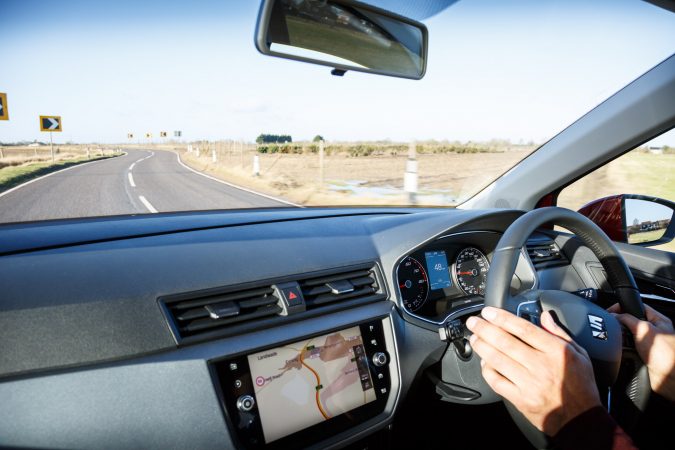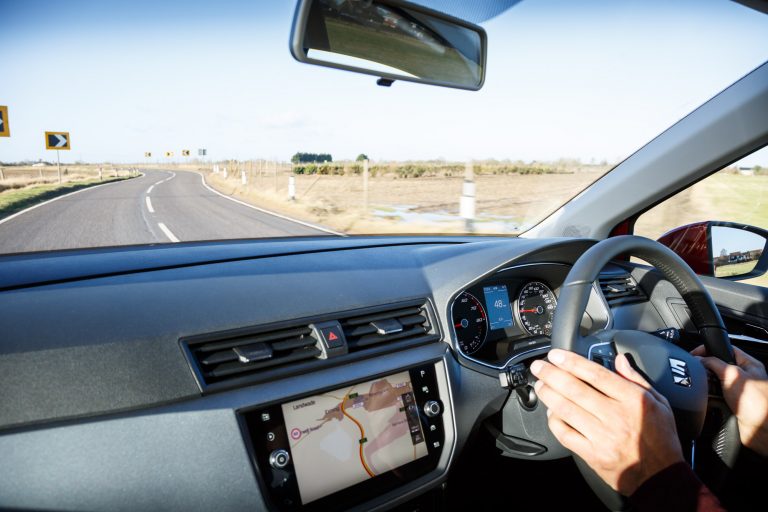 Once you get out on the open road that light steering feel does start to feel a little bit too light for anyone looking to enjoy a curvy road. However, the FR trim level with dynamic drive profiles is likely to correct this issue for sure.
SEAT know how to pick a good small engine. To begin with, it's punchy, with bundles of torque available over 2000 rpm. For a 3 cylinder it's very smooth as well, and remains refined and quiet.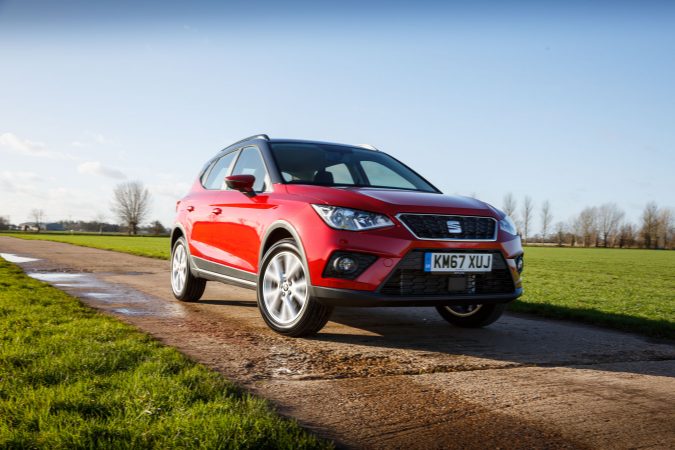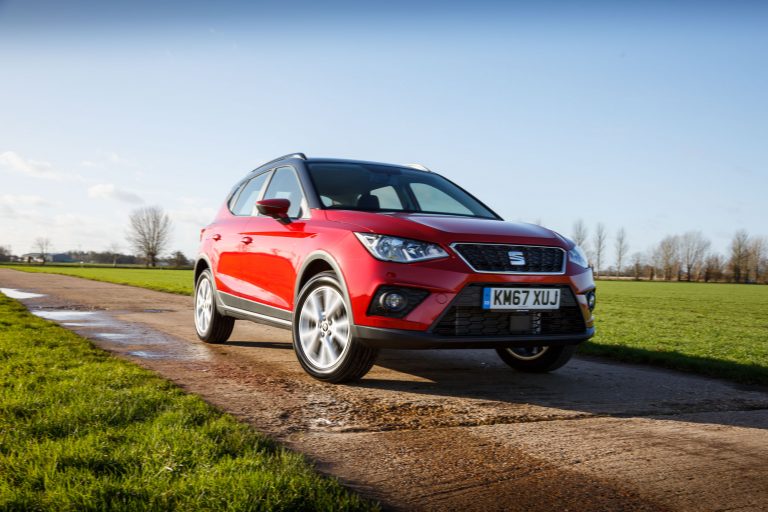 A Smooth Ride
During my testing we took on some significant bumps in the car and the Arona did a fantastic job of ironing them out and making them less of an issue to the passengers.
I have driven both the DSG gearbox and the manual gearbox. In my opinion, the manual gearbox allows you to get more out of the car and has less of a delay between shifting gears. However, if you are just looking for an auto gearbox for less effort it certainly works well.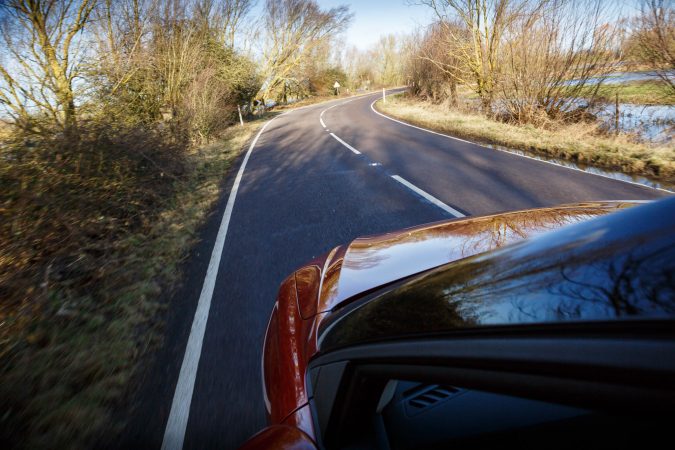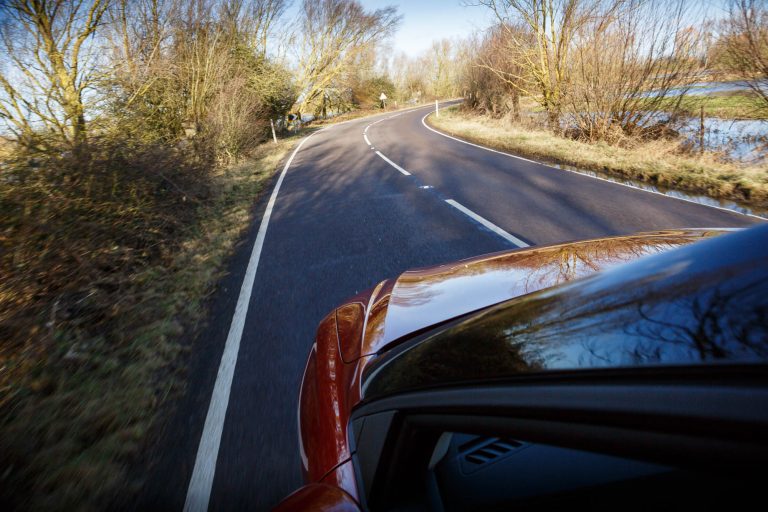 Driving the Arona SE Technology on motorways it is a pleasant experience where the engine is simply a whisper. Road noise may be noticeable with a bit of wind noise from the mirrors, but I'd still class the cabin as quiet enough.
If you so desire, optional specs are available to kit the car out with full LED headlights, rain and light Sensors, adaptive cruise control with front assist blind spot detection, rear across traffic alert, hill hold control, multi-collision brake and a tiredness recognition system. All this is very impressive on a car in this segment.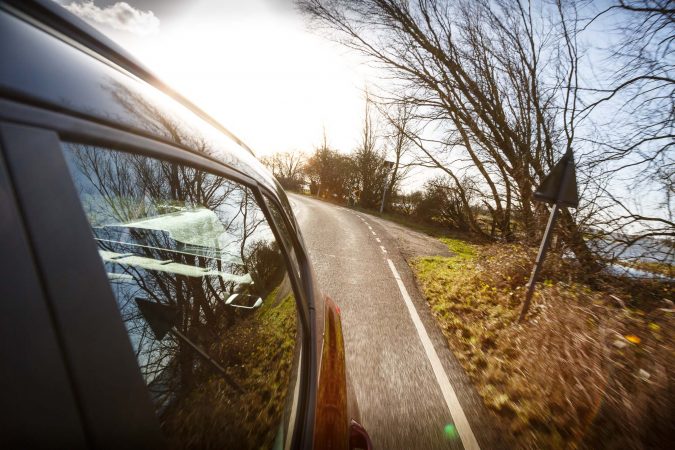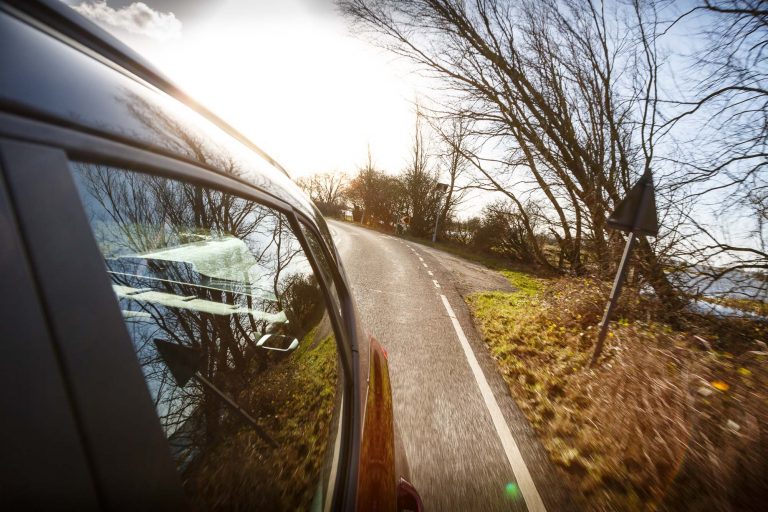 What is it Like Inside?
The interior of the Arona SE Technology isn't half bad too. In a modern car, even one built with a budget price in mind, you shouldn't have to deal with a terrible interior. The new Arona SE Technology is a prime example here.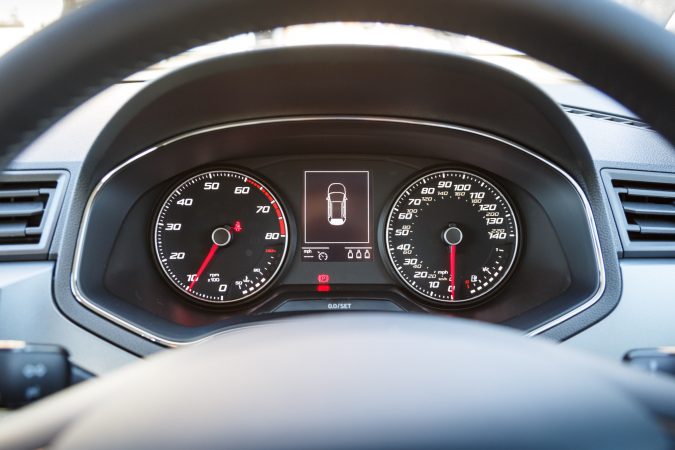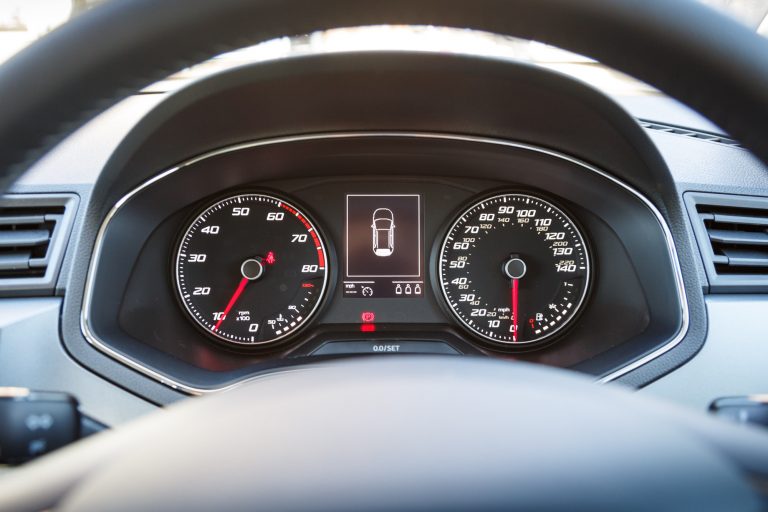 While it's a small car on the outside the interior space isn't bad at all. You can comfortably sit 4 tall passengers in the car. Front and back they will all be pretty happy sitting in the space provided.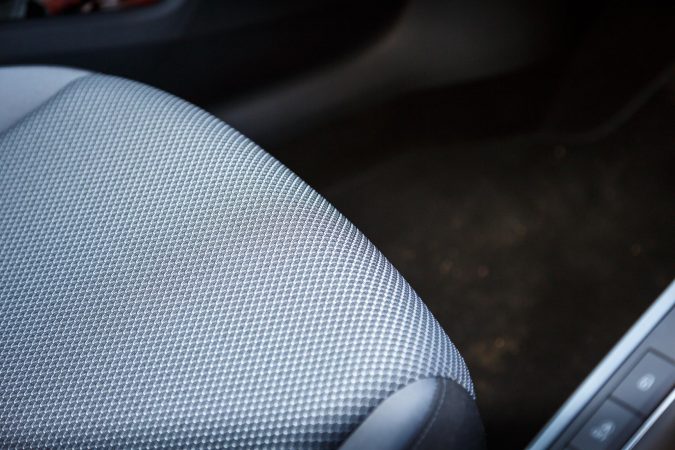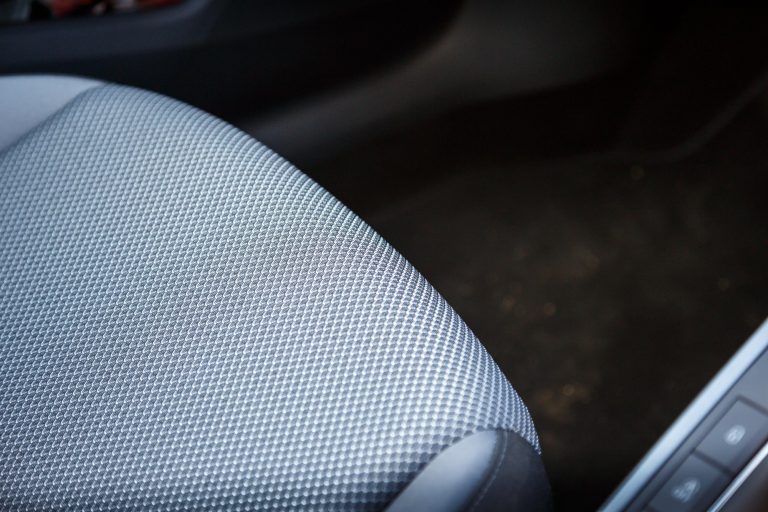 The instrument cluster is pretty typical and easy to read. You also get a nice 8″ infotainment system in SE Technology and above models.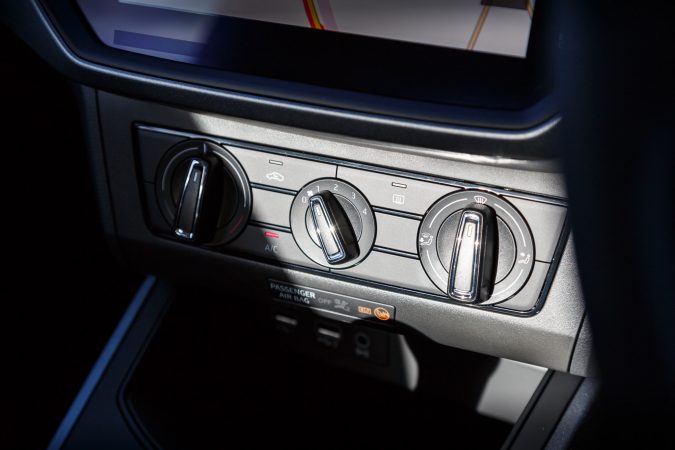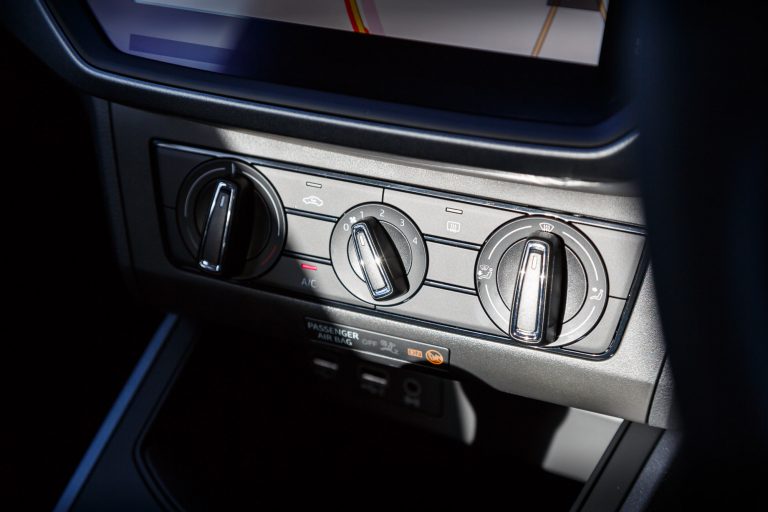 The boot space is also great in the new Arona. At 400 litres, it's actually decent. A larger wheelbase is really paying off. Overall, The 2018 Arona SE Technology boasts a nice and functional interior that's perfectly livable over long distance travelling.
The Experience
The SEAT Arona gives you the practicalities you want out if a modern crossover but offers some Spanish perks that bring a playful and vibrant attraction to the car. You know that the car doesn't take itself to seriously. As the customer you get to pick all your own personalisation points with a nice range of alloy wheels, roof colours and some very trendy body colours.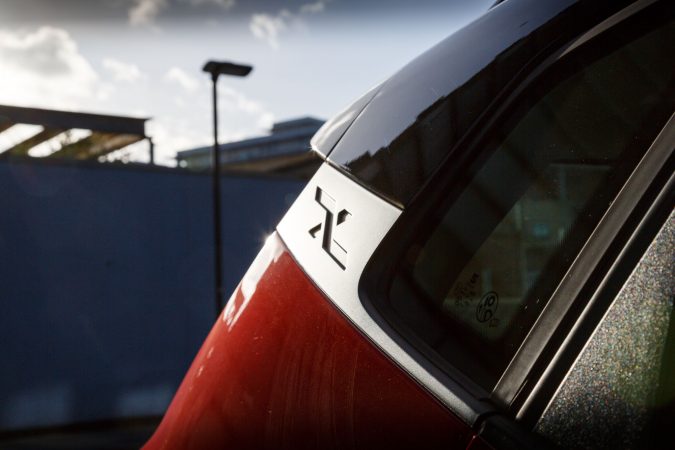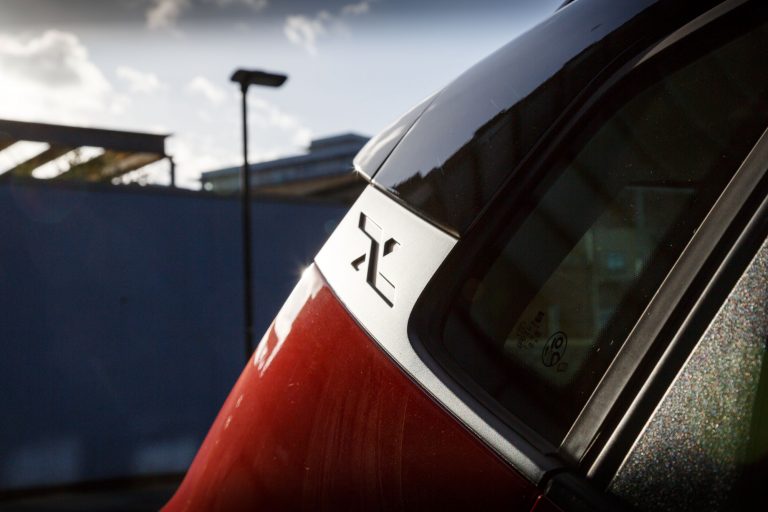 Verdict
The SEAT Arona is a vibrant and credible option when looking for a small compact crossover and has plenty to offer for great value for money. The 1.0-litre engine offers great performance vs economy figures.
For the SE Technology model with our engine, it costs £17,545. That's pretty good. This will provide pretty much everything you need and if you want a slightly sportier look the FR trim level really provides a sharp looking sporty alternative.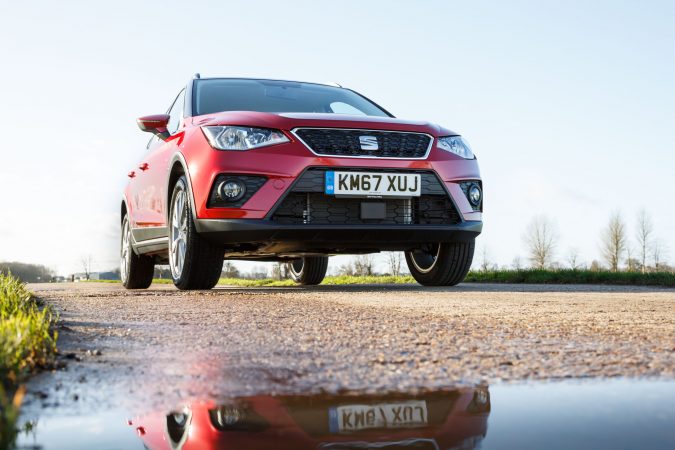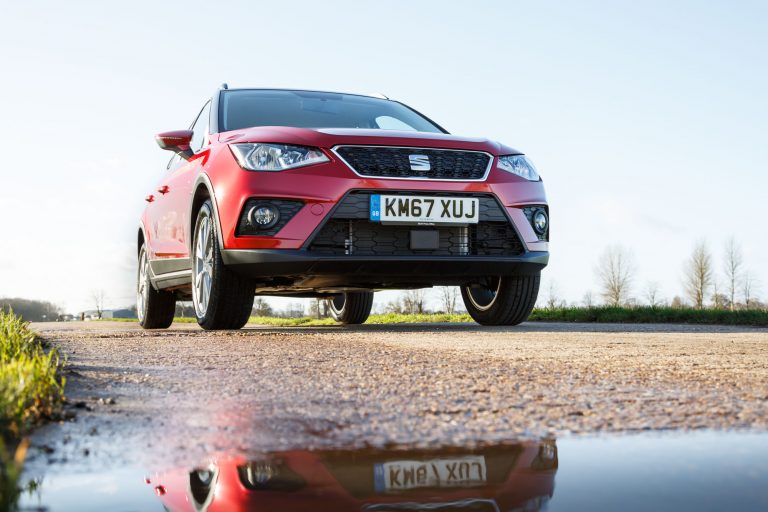 It's roomy enough to take on plenty of passengers, although the rear passengers will be hard pressed to find any luxuries. Still, it drives great, looks good, and it's well-equipped and perfectly serviceable as a daily driver.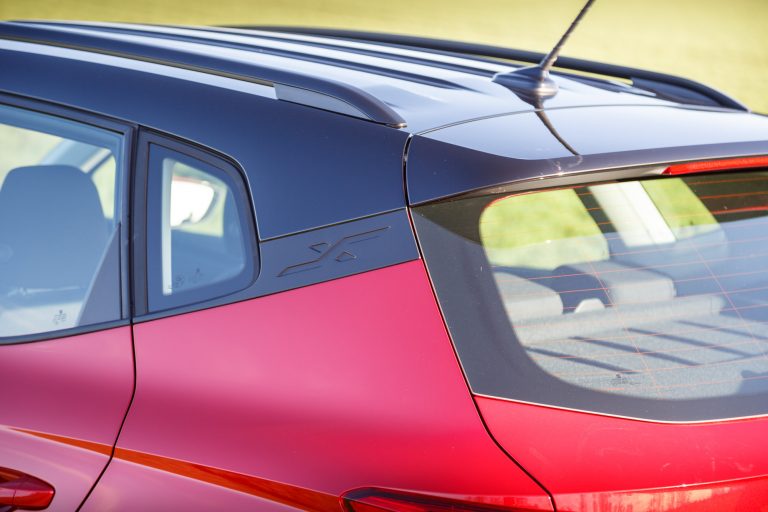 If you want a compact crossover with decent space, a pokey engine, and good dynamics, the Arona SE Technology will give its competitors out there a run for its money. Otherwise, if you want something a bit more larger and luxurious, maybe look at the SEAT Ateca. Want something a bit hotter? The 1.8-litre TSI in the SEAT Leon looks good.
2018 SEAT Arona SE Technology Specs
Price: £17,545
Engine: 1.0-litre turbocharged 3-cylinder TSI
Power: 95 PS
Torque: 175 Nm
Transmission:  6-speed manual
0-62mph: 11.2 Seconds
Top speed: 107 mph
Weight: 1,165 kg
Economy: 57.6 mpg
CO2: 111 g/km
Author: Paul Hadley