The Vitara nameplate is one of the oldest and most recognisable of Suzuki's long history. From plucky off-roaders to small family runabouts, the latest Vitara is about to take another giant leap forward for Suzuki. Previously, you were already able to get the Vitara with a potent 48V mild-hybrid. This time, they've taken that extra step further in unveiling the cream of the crop of the range, a full-on Suzuki Vitara Hybrid.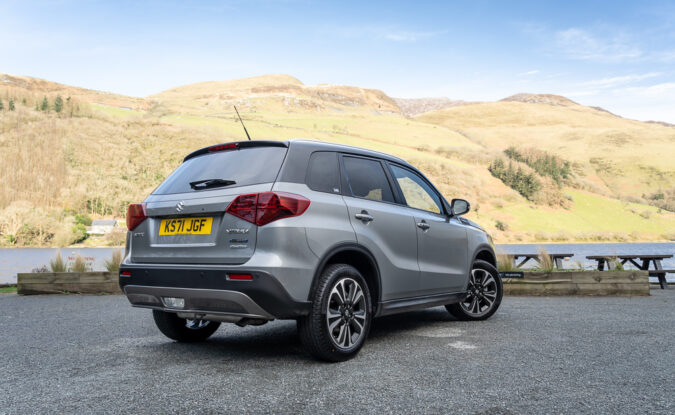 Now, there's even more of that hybrid-ness that you're able to experience on the road. Alongside that, a lot more features, tech, innovation, and firsts for the Vitara. On sale from March 2022, you're getting a revised powertrain, with more electrification just shy of a full EV. And, there's a new transmission, with astounding levels of efficiency all-around. Could the new Vitara Hybrid upend the sub-£30,000 hybrid crossover genre?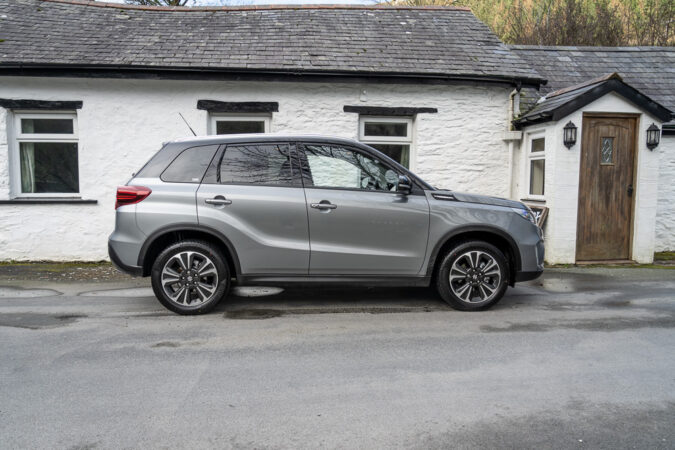 What Is The Suzuki Vitara Hybrid About?
For a spot of context, our Vitara Hybrid (which Suzuki markets as a "full" hybrid) has the SZ5 trim, as the top-of-the-line trim level available. Within Suzuki's current line-up, the Vitara is a crossover-slash-SUV. Nonetheless, this doesn't mean that you're getting a completely cut-down, and skimmed product. As we'll learn later, the Vitara has just as much capability as its pricier siblings.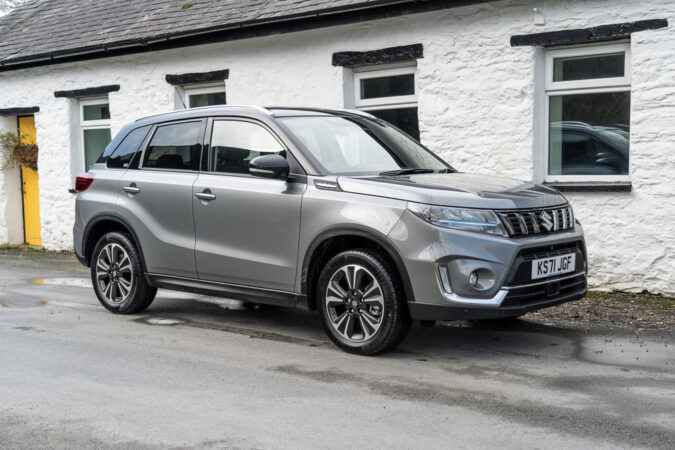 Starting off, we have the design, which has that quintessentially crossover-y jacked-up look. Though you're probably not buying a Suzuki for the looks, it's still good to know that the Vitara is, in my eyes, an all-around handsome car. It has a cutesy appearance that I like to associate with every Suzuki. It's apparent as well, that Suzuki's done a lot of research prior to designing and engineering the Vitara.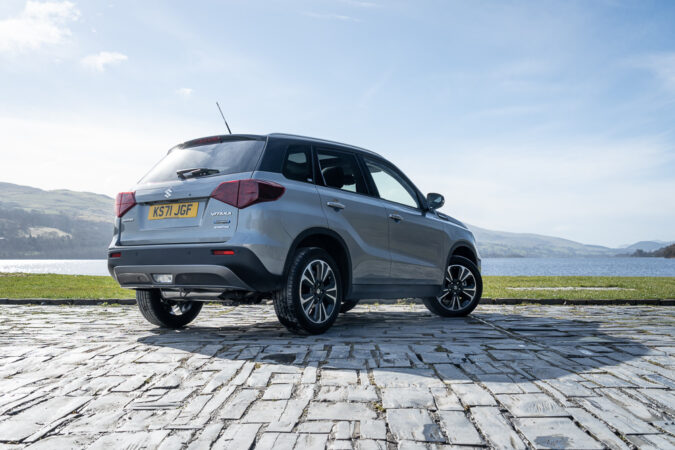 In particular, understanding what works (and what doesn't) here in the UK. The Vitara is compact, as it's easier to drive and manoeuvre around our tiny British roads. Yet, it's neverendingly practical and usable, with ample room inside (more on that later). Plus, it's a great value for the money, making a hybrid vehicle a bit more accessible to a far wider audience who might consider purchasing a Vitara.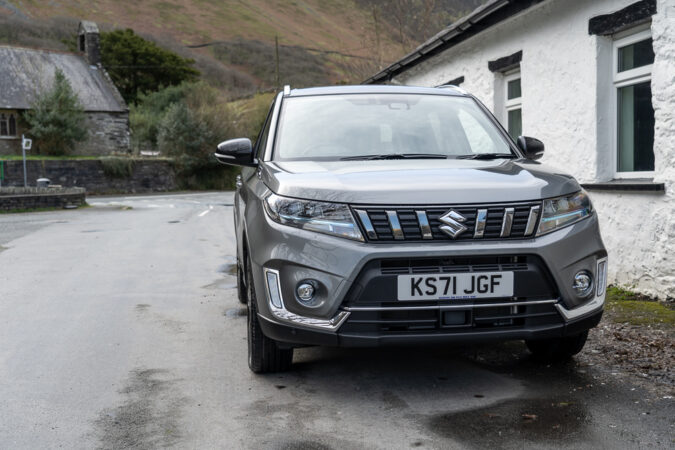 How Does It Drive?
But first, we have a lot to talk about, mainly that hybrid powertrain. Underneath, you'll find a 1.5-litre 'K15C' naturally-aspirated inline-4, which is ubiquitous with many other Suzuki models, but note this is the C variant of the engine. What's unique is the "full" hybrid system that it's bolted onto. The latter consists of a 140V lithium-ion battery and inverter that pairs alongside a Motor Generator Unit. Otherwise known as the MGU, or an electric motor.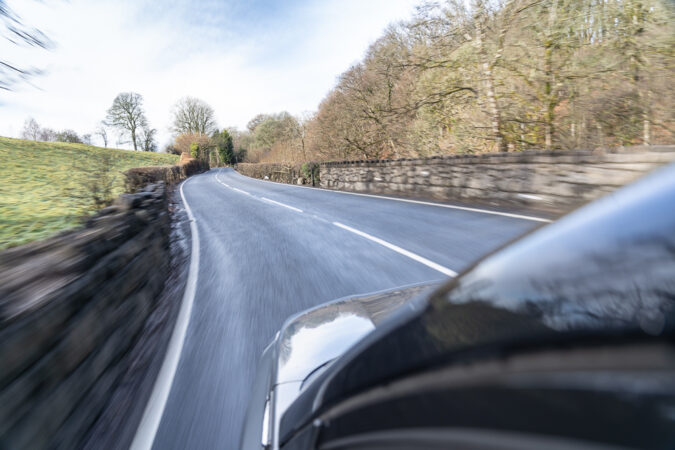 The MGU behaves primarily as a generator and starter motor while supplementing the engine with a bit of power when needed. During acceleration, the ECU will gently apply some extra torque from the MGU. Meanwhile, regenerative braking and deceleration will recuperate lost energy to charge up the battery pack. In all, it's not a plug-in hybrid, to be clear. But it's nevertheless an impressive concept.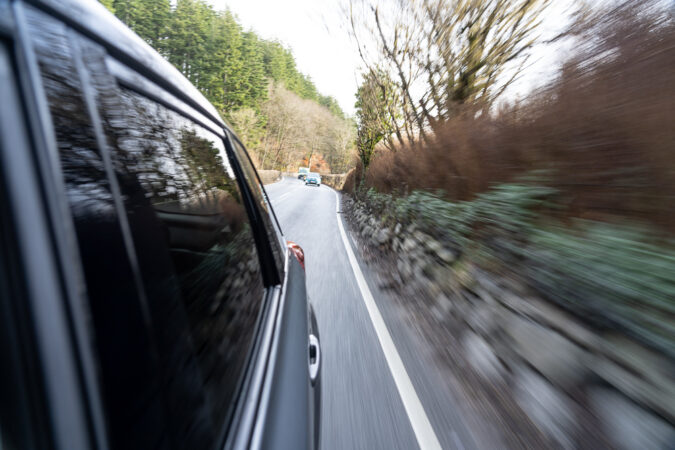 Interesting, the Vitara Hybrid comes matched with an automated manual transmission, which Suzuki calls the AGS (or Auto Gear Shift). These aren't too common, but you do see them about. Apparently, this was chosen for how seamlessly it's made to work with the Vitara's hybrid system. Plus, it's more cost-effective and is a relatively lightweight unit compared to a conventional torque converter auto.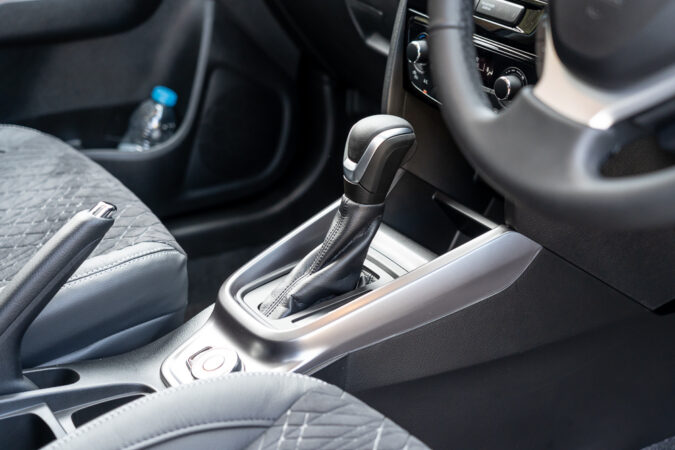 There are some other fascinating quirks here, too. For example, even with the clutch disengaged while changing gears, the hybrid-electric motor could still provide propulsion to the wheels. Thus, ensuring that even during up and downshifts, you're still getting that torque fill to supply smoother changes. This doesn't necessarily mean that the Vitara has become a speed demon, by any means.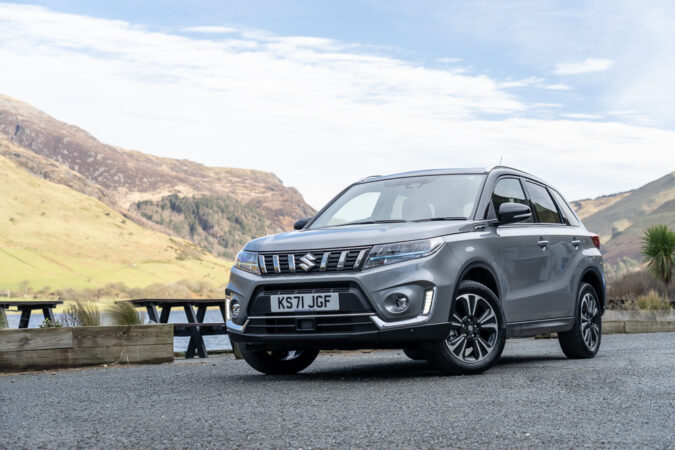 Overall, the Vitara Hybrid cranks out 115PS and 138Nm of torque, which is modest, to say the least. In practice, its 0-60mph time is a lethargic 13.5 seconds, which is slow compared to most other cars on the market, but let's remember what is lost in performance is often gained in economy. Under hard acceleration, you're essentially waiting for it to huff and puff before any power gets put down. It's not all bad, though.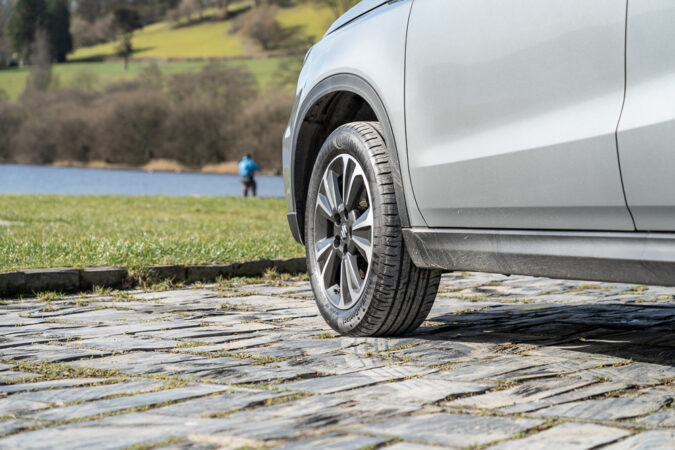 In regular day-to-day driving, the performance is just about adequate. Besides that, our Vitara here is fitted with Suzuki's ALLGRIP all-wheel-drive system. That's quite an intriguing inclusion, as it's rare for any affordable hybrid or crossover to not be purely front-wheel-drive. So, having that AWD drivetrain does give Suzuki a USP with the Vitara over everyone else, and in the real world, it works fantastically.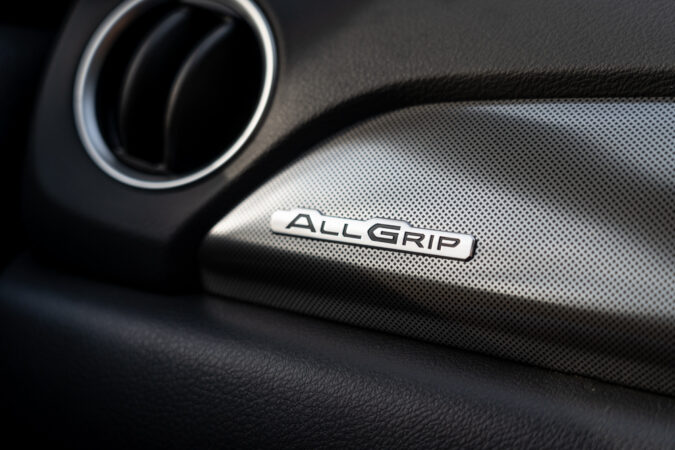 The Vitara Hybrid (with ALLGRIP, mind) makes a fantastic all-season, all-year-round family cruiser. It's the sort of car that you'll be able to hop in and just go anywhere you want without any fuss. The Vitara Hybrid is easy to drive, nor are you concerned about its size. In other words, it's pretty intuitive at heart, making it a great A-to-B vehicle or commuter for most folks.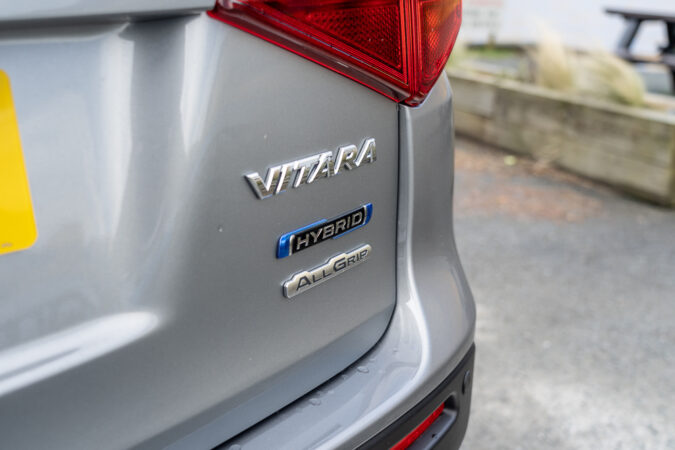 So… its pace and outright performance, as we mentioned earlier, isn't awe-inspiring, but hybrid owners will be more focused on MPG, so this doesn't bother me much. Aside from that, the automated manual transmission might not be liked by everyone, but it certainly does the job. As the name suggests, you're driving it as an automatic, letting the car change gears on its own.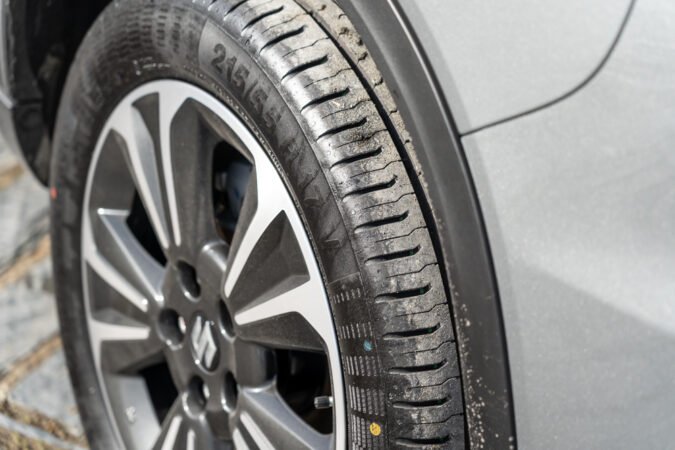 Most of the time, ALLGRIP will quietly aid in managing traction in real-time. The brakes stop well, as the suspension handily soaks up bumps or undulations. Comfort is hence a strong point, paired with a set of Continental Eco Contact 5 tyres.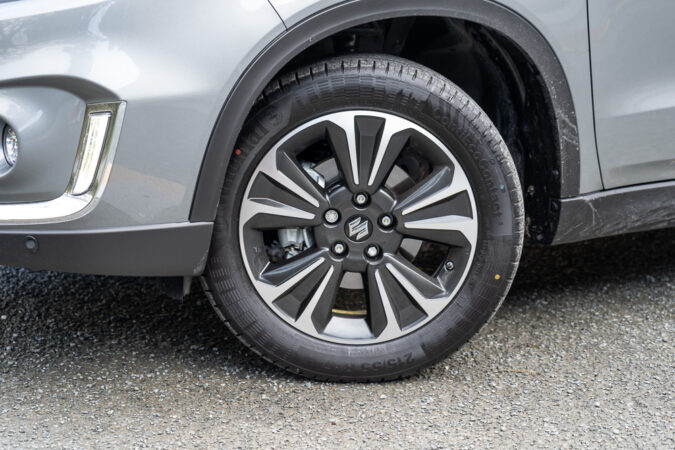 What Is It Like Inside?
The interior of the Vitara Hybrid is just as well-judged as the rest of the car. While not cutting edge or mind-blowing, it's thoroughly modern and sophisticated. There are all the electronics, tech, and gadgets that you'll ever need, which is commendable given the price. You get Android Auto and Apple CarPlay integration, through its 7-inch infotainment display. There's also satellite navigation, phone mirroring, etc.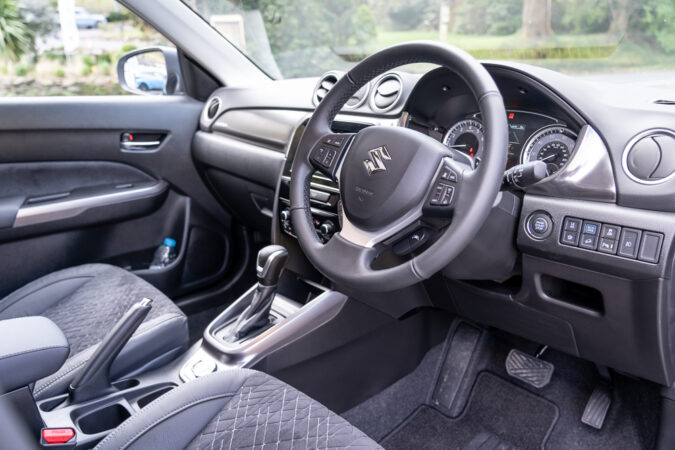 Within the dash, there's another  4.2-inch screen flanked by the gauges. Here, you can view its hybrid system working in the background. Overall, it's a pretty neat touch. Elsewhere, and being a Suzuki in every way, shape, and form, you can expect the interior trim to be durable and easy to care for. It's rather comfy in here, and in the top-tier SZ5 trim, they'll even throw in a panoramic sunroof for you.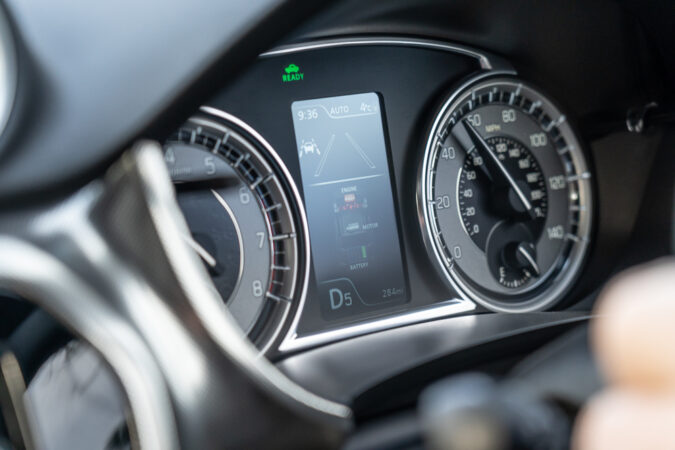 It's one of the largest such roofs on the market, so it should provide ample natural lighting. Practicality gets an A+ in my book, with plenty of room front and back for passengers or luggage. It's partly aided by the boxy silhouette of the Vitara. It may appear old-fashioned compared to the swoopy crossovers of today. But, that boxy-ness means that you're not being robbed of headroom or space for tall cargo.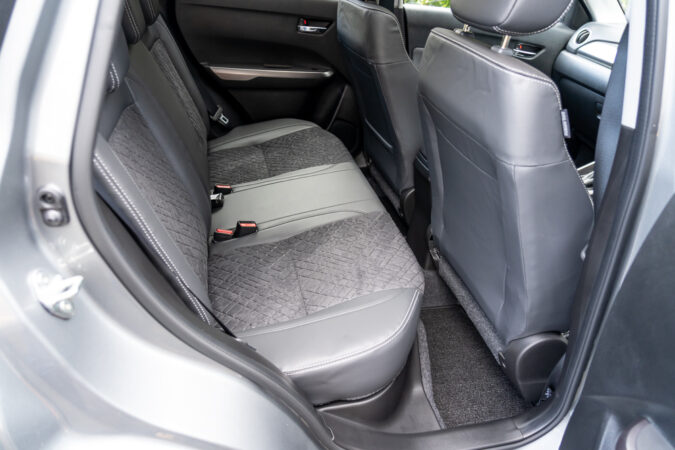 The Experience
Driving around in the new Vitara Hybrid has been a joy and one that you're comfortably able to tack on hundreds of miles with ease. The hybrid elements could make up a substantial effect on how you drive, too. On regular commutes, you could be looking at the high 40s to 50s in mpg. This is what I'd consider barely sipping any fuel. You could optimise this further by playing around with it and really learning how to drive.
The hybrid comes with two driving modes, Eco and Standard. This ultimately changes how much of its electric-hybrid stuff you're actually applying. That's between whether you want more power, asking it to bring more torque to the engine, in Standard mode. Or, prioritising fuel economy in Eco mode. Eco mode could then take it a step beyond by automatically switching on and off the air conditioner.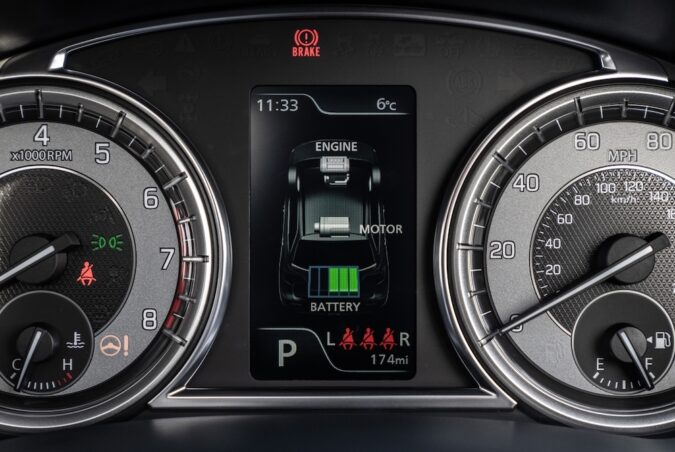 You're then given more options when you head over to the ALLGRIP side of things. For the most part, the Vitara Hybrid will remain front-wheel-driven, until slip is detected before the rear axle comes into play. You could thus vary this by switching around in four modes, Auto, Sport, Snow, or Lock. There's feasibly more off-road-ness to the Vitara, complemented with Hill Descent and Hill Hold assists.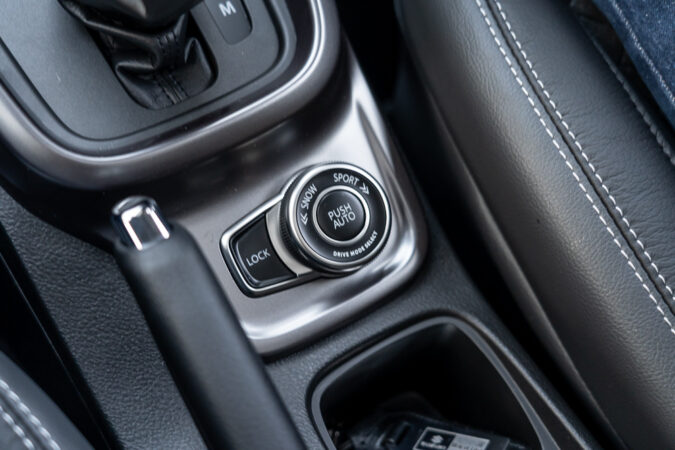 Another noteworthy highlight is the impressive array of standard safety features and driver aids. In a world where most automakers charge extra for this, it's nice to see Suzuki bundling them in by default for every trim. The included safety systems include automatic emergency braking (Suzuki calls it 'Dual Sensor Brake Support') and adaptive cruise. Then, we have blind-spot monitors, as well as lane-departure warning and prevention. Not to mention, vehicle sway warning (only for ALLGRIP models), rear-cross traffic alerts, and traffic sign recognition.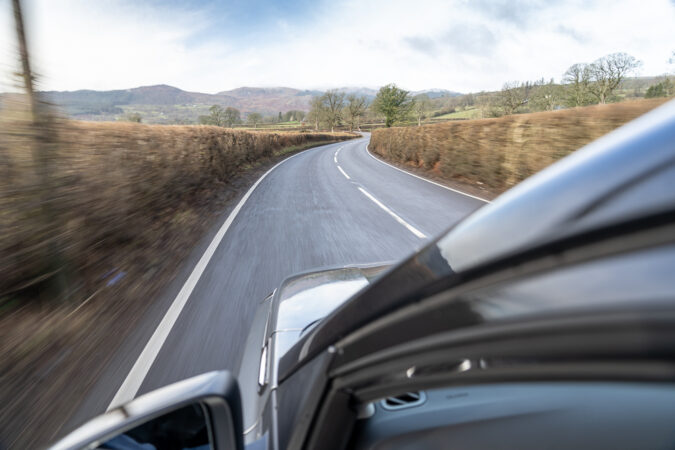 Suzuki Vitara Hybrid Cost
Bang-for-buck has thus far been the primary keyword for Suzuki's updated Vitara Hybrid. They've had it jampacked with features and fitment, where other manufacturers typically offer things as an option. One notable example would be the aforementioned safety systems. Being a Suzuki, I imagine it'll be pretty cheap to run and maintain as time passes. Plus, they have a good track record for reliability.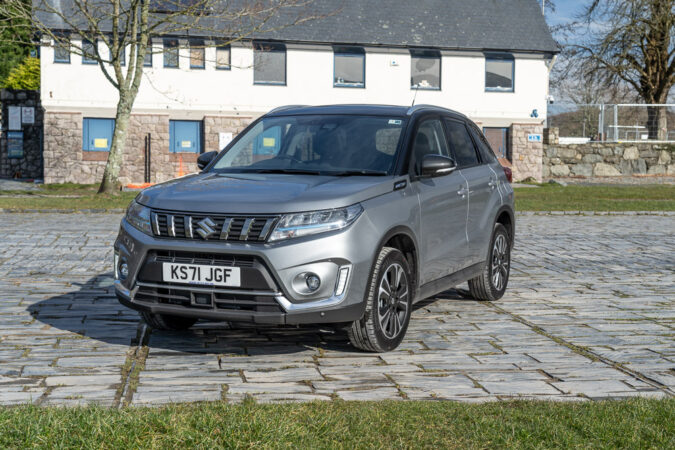 This makes its £29,299 on-the-road pricing a fairly easy pill to swallow, I find. Note, that price is for a Vitara "Full" Hybrid SZ5 ALLGRIP, which is the range-topping trim level. The entry-level SZ-T trim still is a solid package for the money, as you're only missing the nice-to-haves. These include front and rear parking sensors, suede upholstery, electric mirrors, and a few more that aren't available for the SZ-T.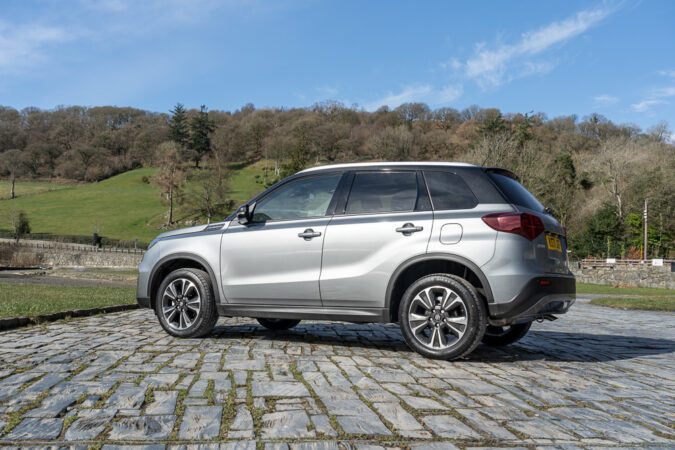 Verdict
As a whole, the latest and greatest Vitara Hybrid is one of the most compelling budget hybrid options that I've looked at in a while. It drives well, is cheap to run and maintain, and is very easy to live with. Additionally, the integration of a hybrid powertrain means that it's fuel-efficient and doesn't pollute nearly as much as other cars. All the while, you're getting a solidly-equipped machine for the cost.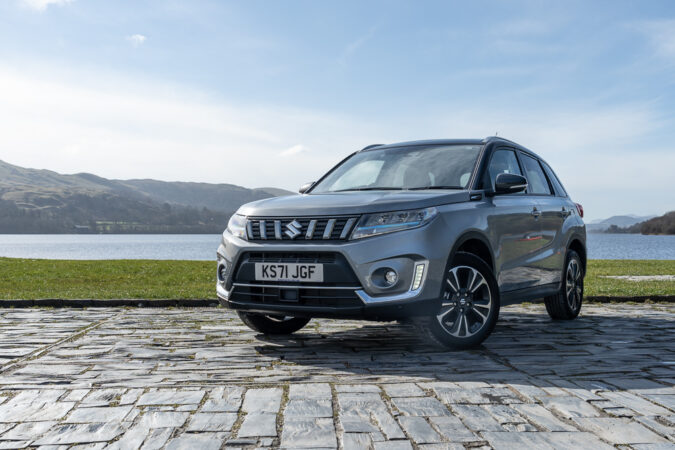 Suzuki's decision to fit extra safety system as standard options is respectable. As is, their approach to minimalism and practicality in the Vitara. It's comfy, practical, capable, and hey, you could probably do a bit of off-roading with it, too. Altogether, they all add up to the growing list of reasons why you need a Vitara Hybrid. Simply put, everything you need a car to do, the Vitara would happily oblige.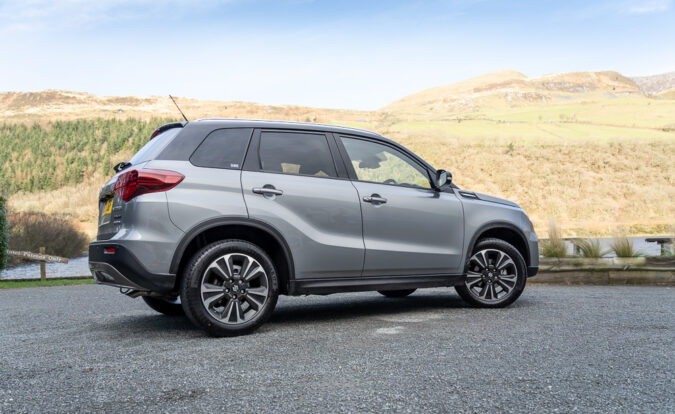 Specification
Suzuki Vitara Hybrid Specs

Price: £29,299 (SZ5 ALLGRIP)
Engine: 1.5-litre inline-4, with 140V hybrid
Power: 115PS
Torque: 138Nm
Transmission: 6-speed automated manual
0-62mph: 13.5 seconds
Top speed: 111mph
Weight: 1,315kg
Economy combined: 48.4mpg
CO2: 132g/km