Before we can begin, here's a little disclaimer. Some of the eagle-eyed among you might sense some familiarity with the Across, but you can't seem to put your finger on it. Well, we're here to spill the beans, this is practically a Toyota RAV4 underneath, but sold as a Suzuki. This is a part of a working partnership with Toyota.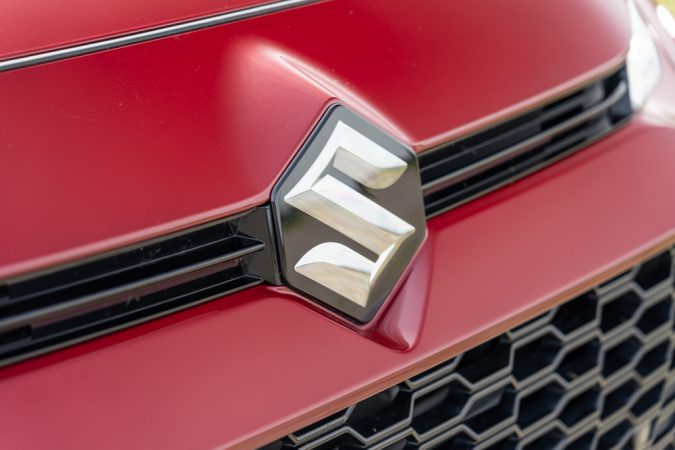 As a result, most of this here Across PHEV E-Four is a rebadged and slightly reengineered RAV4. Therefore, we could just conclude this review with, "Hey, if you like a RAV4 but want the charm of a left-field badge in the UK, get an Across".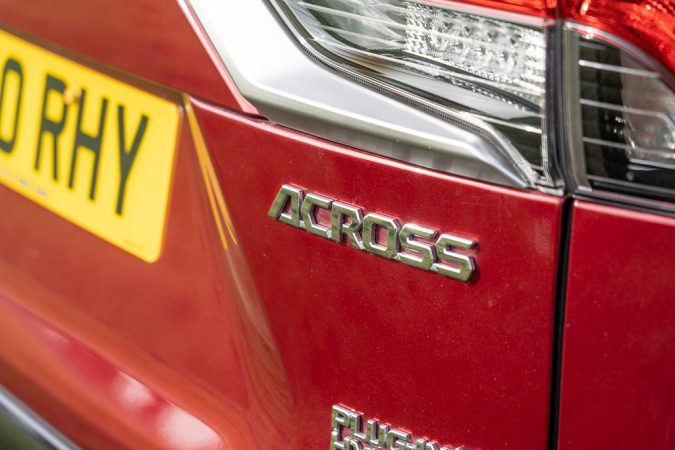 What Is The Suzuki Across PHEV E-Four About?
But we're not going to be lazy. Plus, that relationship is a lot more nuanced than it might seem. It's akin to that Toyota GT86 vs. Subaru BRZ sort of situation but in a crossover shape. Now, since we're talking about shapes, it's quite apparent where Suzuki got its donor car from. The overall silhouette of the Across, at a glance, looks just like the current RAV4. Only, it now wears a Suzuki badge.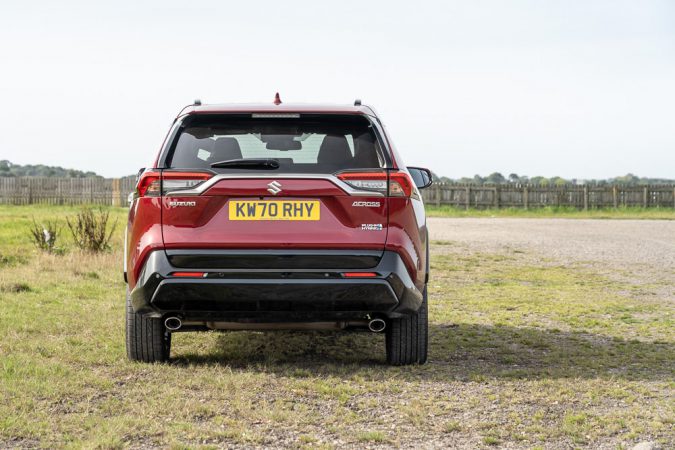 The Suzuki Across is boxy, sharp, rugged, aggressive, and rather handsome, we think. It fits the bill of a thoroughly modern crossover. It has a recognisably Toyota face, with body lines and creases which have been seen plenty of times at a local Toyota dealership. So, it's hard to tell the two apart, unless you look very closely. While this may appear uninteresting, just wait until you get under the bonnet.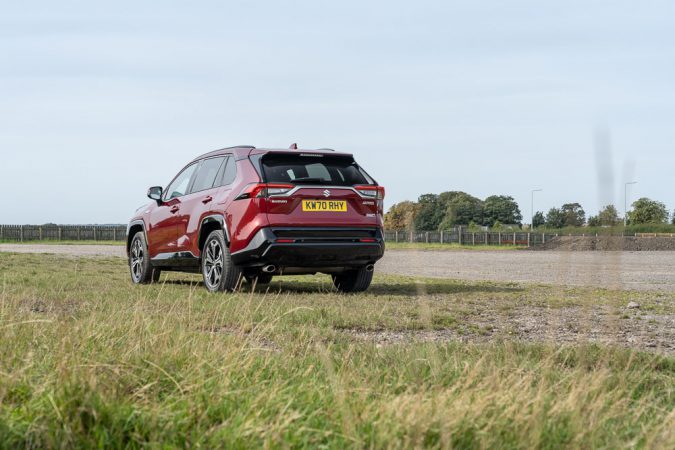 How Does It Drive?
The powertrain of the Across PHEV E-Four – no doubt shared with the RAV4 – is where it truly shines as it dives into the already competitive crossover market. Peel all that bodywork, and you'll find a 2.5-litre inline-4, mated to a CVT gearbox. This is then paired with not one, but two electric motors with one at the front, and one at the back. As we'll discover later, this is a part of that 4×4 system.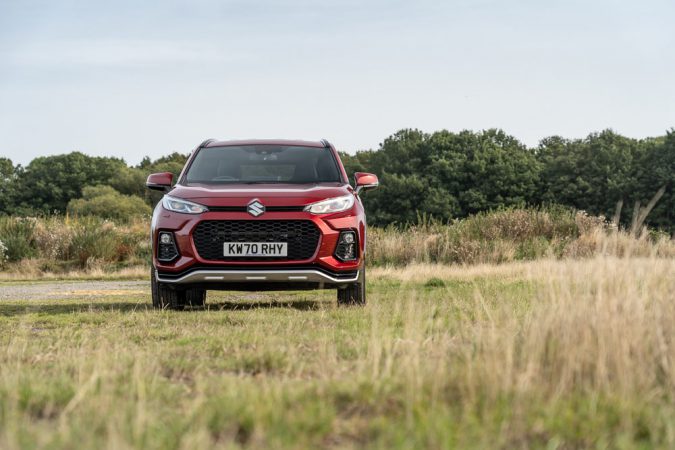 With the whole hybrid powertrain combined, it has a total output of 306hp. If you really care about 0 to 60mph figures, then the Across PHEV E-Four can manage it in 6 seconds. Nevertheless, outright speed is somewhat lacklustre, despite having 300+ horsepower. If you're driven a RAV4, the Across should feel quite familiar. It's typically a crossover, with a tall and commanding driving position.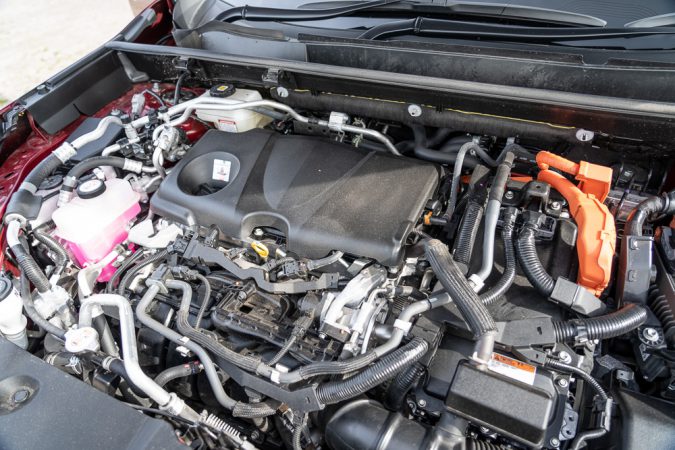 That said, there isn't any chance for sprightly performance. Although, its outright pace is about alright for day-to-day commuting. There's definitely nothing spectacular about its straight-line speed or sporting dynamism. You could, as such, conclude that the Across here is a bit soulless. You would be right, in this case, as there's nothing particularly exciting or memorable about the drive regarding dynamism or handling dynamics, but that isn't what this car is about.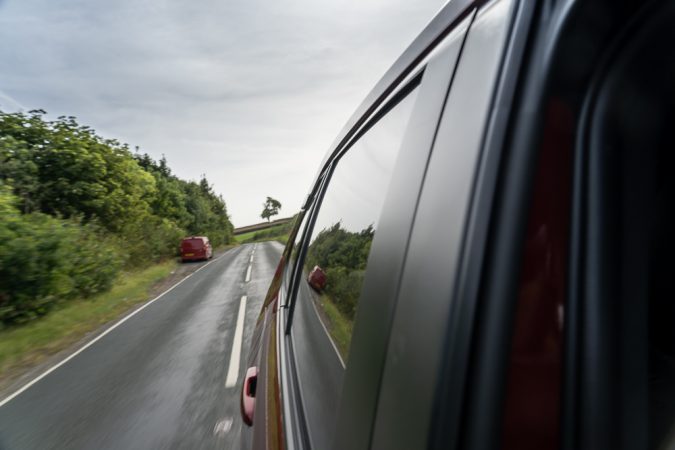 But if you need a vehicle that fulfils a form of utility rather than an extension of your soul, the Across should fit that bill nicely. That leads us back to that hybrid system, as that is the true USP that Suzuki (or rather, Toyota) has built into the Across. It is the class leader, when looking at its competitors, as far as fuel efficiency goes. It can manage a respectable 42.9mpg (WLTP) combined.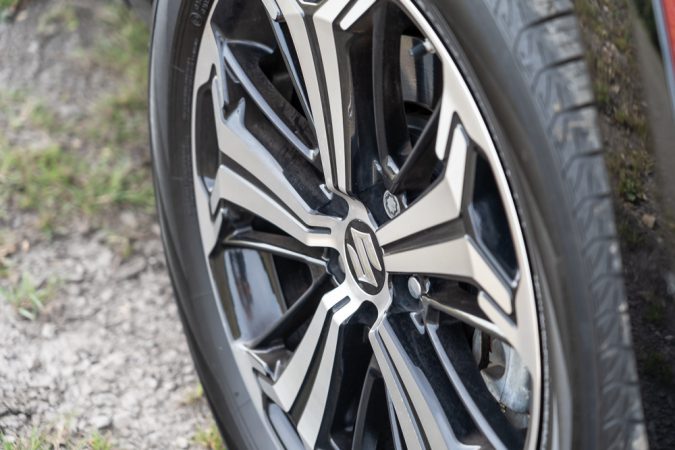 When weighted with the whole plug-in aspect in place, the WLTP range is an astounding 282.4mpg. Meanwhile, the Across is also the class leader when it comes to emissions. Out of its tailpipe, a mere 22g/km of harmful emissions is emitted, as per the WLTP testing. This all adds to the experience of driving the Across, as that hybrid powertrain is engineered and tuned beautifully.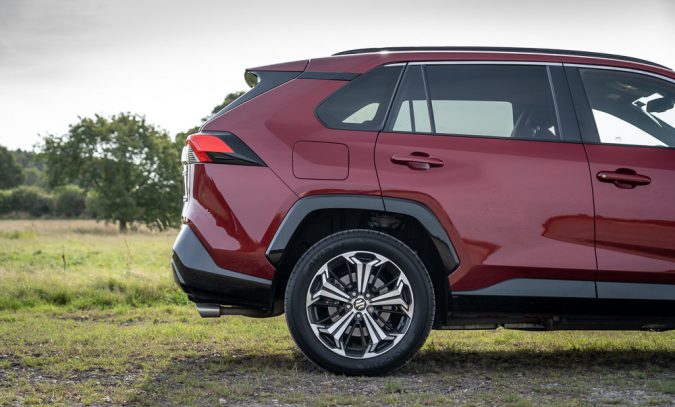 It wafts along really quietly, and especially so once you've ticked it into its all-electric drive mode. In this mode, the motors just about barely whir to life. It's silent, turning your possibly hectic commute into a relaxed cruise. The hybrid can switch to and from its internal combustion engine to the motors front and back with maximal seamlessness. There's hardly any vibration of excess noise at all.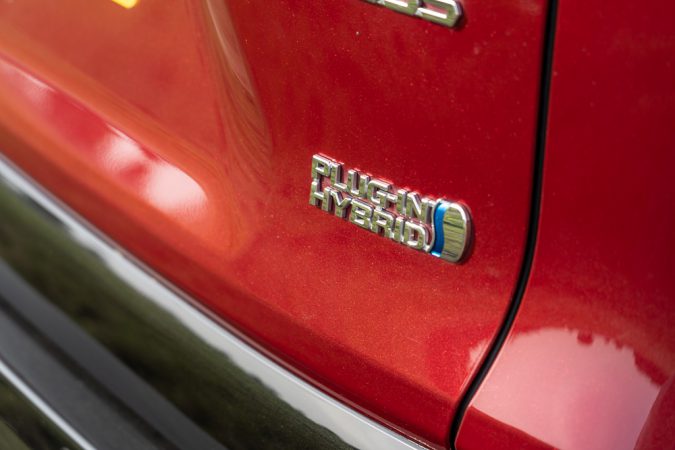 You can just about hear the hum of the engine. It's by no means jarring, and it marks a huge step forward in refinement compared to earlier hybrids. Should you feel the need to stamp down on the throttle pedal while in EV mode, the engine does kick in rather sharply to provide that boost. In all, Toyota and Suzuki's execution of this plug-in hybrid powertrain is marvellous as a daily driver.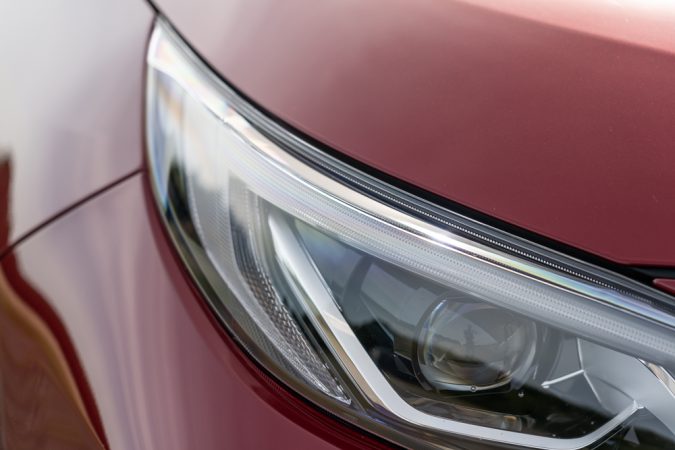 What Is It Like Inside?
Well, we're back to the Toyota-ness of the Across once again. There's plenty of RAV4 to be found and felt while you're inside the Across. On the plus side, this does mean that everything's bolted together sturdily. In addition, you can expect top-notch sensibility and ergonomics. The one major downside is that Toyota's interiors are starting to look a bit dated at this point.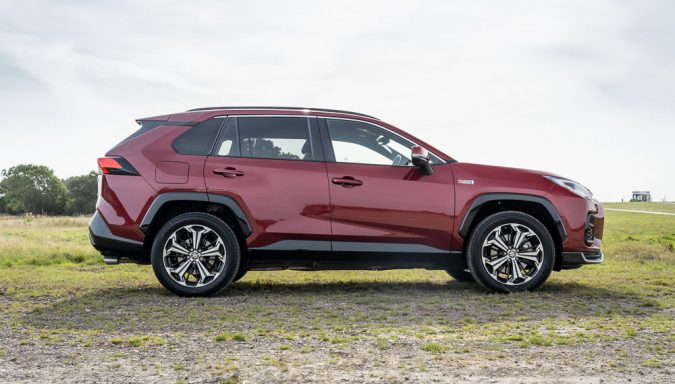 To put it more kindly, perhaps you can say that it's a tad old-school. The Across carries over this aged yesteryear feel. Right in the middle, you have a 9-inch touchscreen for controlling the infotainment. If you're not fooled by the reskinned Toyota Entune software, it's fairly easy to use and works just as expected. Within your line of sight, you then have a semi-digital dash, with familiarly Toyota graphics.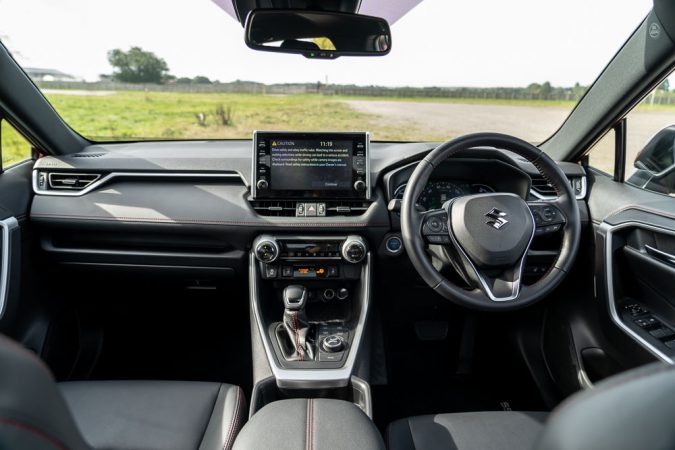 That small central display will show you data on your EV range, fuel economy, driving modes, and so on. It is what it is, and at least it works well, despite its 8-bit appearance. Elsewhere, the rest of the cabin doesn't at all scream luxury. Instead, the Across replaces that with pure utilitarianism. There are hard and rugged plastics, which feel like they could handily survive a nuclear apocalypse.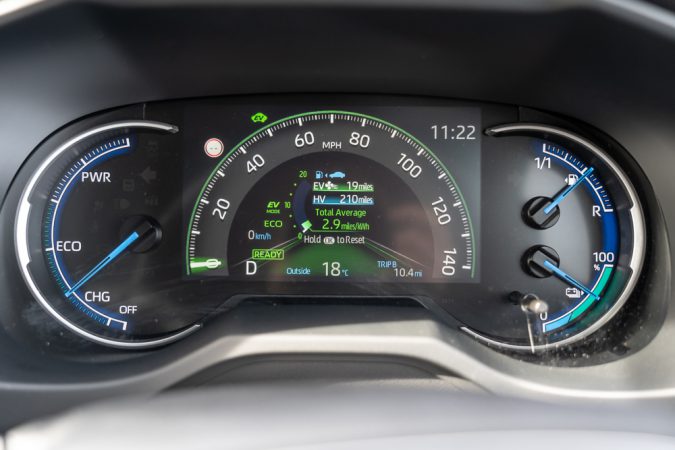 This is the sort of interior that'll age with little wear or bruising, and it'll last for years despite all the hardship. If you're a parent looking for a family commuter that could take on boisterous children, it's the perfect match. The Across' interior can be cared for with minimal maintenance. On top of that, there's a massive 490 or so litre luggage capacity, as well as 220V and 12V outlets.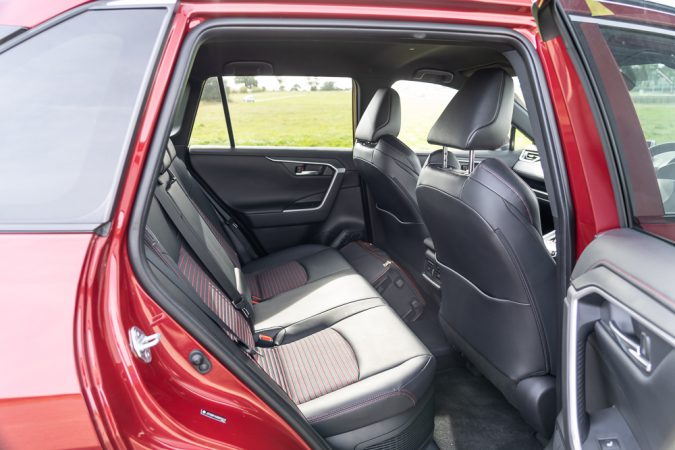 The Experience
Here's something that we've neglected to mention in the driving experience – EV range. Being a plug-in hybrid, this is naturally a key point. The good news here is that Suzuki is another class leader when it comes to range. Most of its rivals could usually manage around 30 or so miles worth of EV range if the batteries are all topped up. Suzuki's Across, on the other hand, could do a whole 46. miles.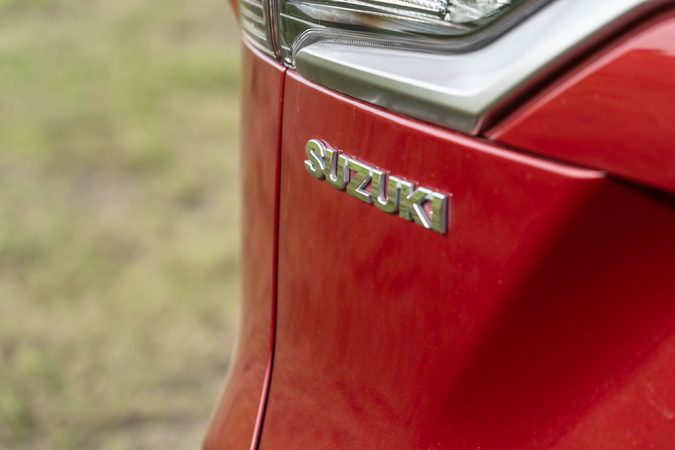 That should be more than sufficient for many commutes back and forth. This is all thanks to an 18.1kWh battery pack under the seats. One magical aspect of that hybrid is the Across' engine or the "A25A-FXS Dynamic Force". It's incredibly fuel-efficient in itself. Additionally, it works as a part-time generator to keep the battery topped up. You can toggle this on and off as you drive.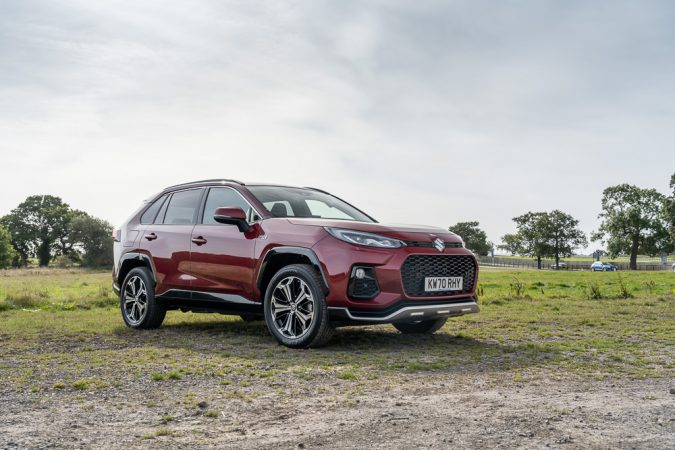 Through its many drive modes, you can hone the Across in its EV-only setting. Here, it'll keep running on the batteries until it runs flat. There's an 'Auto EV/HV' mode, where it drives mostly on the motors with an added burst of power from the engine where needed. One example of when the engine kicks in is during acceleration. There's also 'Battery Charger' mode, where the engine charges up the battery to use at a later point in your journey.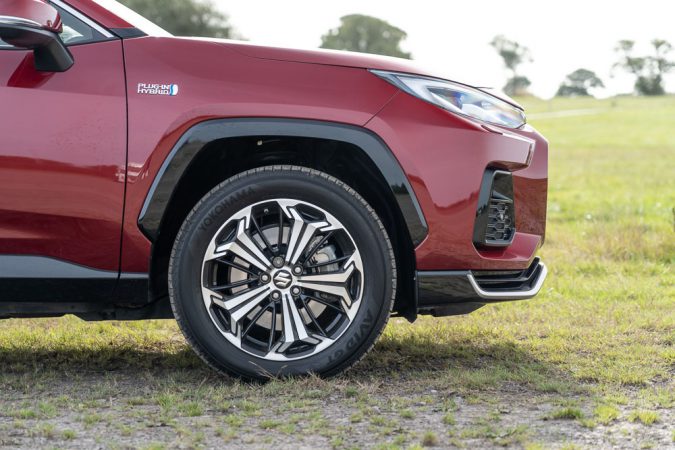 Another side of the Across PHEV E-Four that we've yet to uncover is this whole 'E-Four' 4×4 thing. For an urban crossover, Suzuki (and Toyota, remember) have engineered quite a decent amount of off-roading capability into it. Those front and rear electric motors come into play big time, once more. It doesn't just contribute to fuel efficiency while you're on the trail, but they're also vital to the 4×4.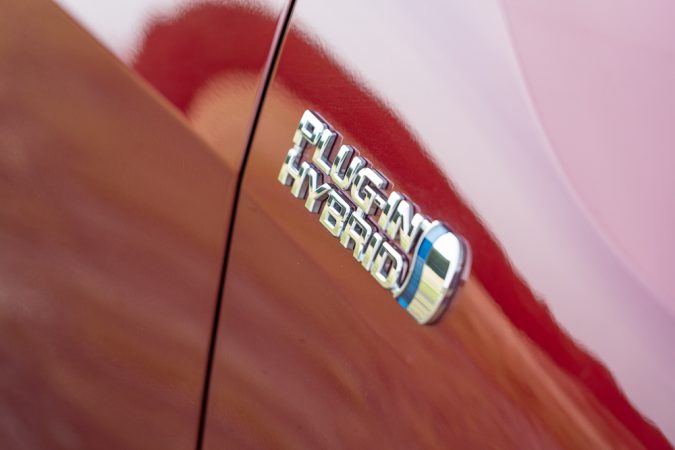 The two 40kW front and rear motors act independently of one another while you're on the Across' 4×4 mode. Thus, the two motors can work in conjunction to deliver front-rear torque variation of 100:00 to 20:80. In layman's terms, it means that you can enjoy improved stability and traction on slippery surfaces, as well as more confidence-inspiring handling.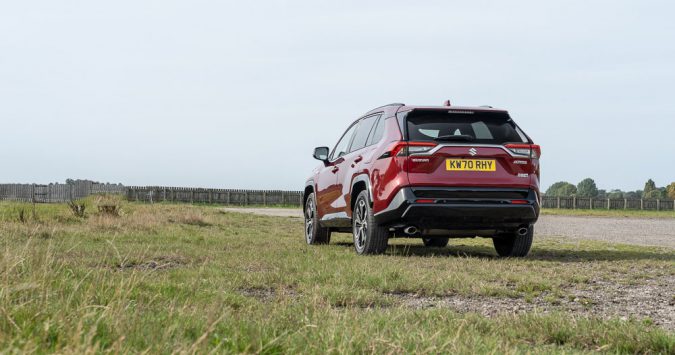 The Across PHEV E-Four could manage all the 4×4 stuff through its AWD Integrated Management (AIM). From here, it can control the torque distribution, throttle, gearshifts, electric power steering, braking, and traction control. If that's not enough, you also have a special 'Trail Mode'. The Across' computer can then modulate the limited-slip differential automatically to provide better grip.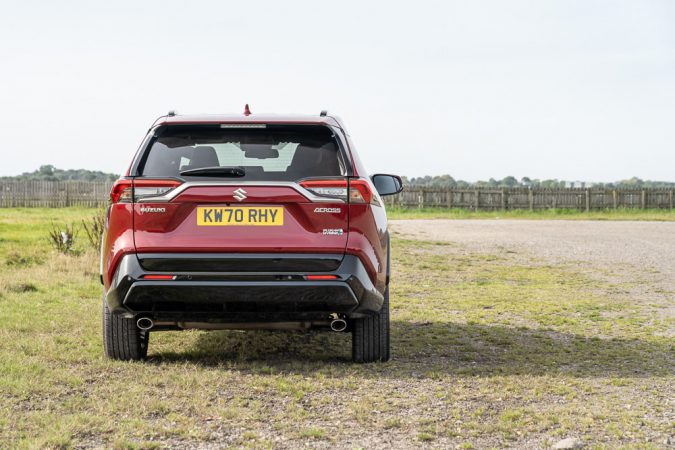 Suzuki Across PHEV E-Four Cost
Matched with a plethora of must-have safety systems and driver aids, the Suzuki Across PHEV E-Four certainly costs the part. The base price starts at £45,599, which is on the higher end relative to some of its competitors. That's knocking on the door of Land Rover Evoque pricing, which is rather scary. However, £47,000 or thereabouts only gets you the base-spec Evoque with minimal equipment.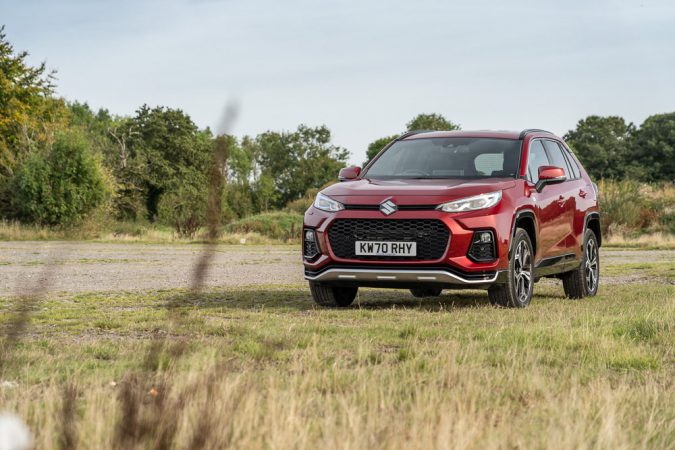 Our (not so) little Across PHEV E-Four, on the other hand, is fully kitted out. Most of the upsides that we've been loving so far come as standard. That includes all the 4×4 cleverness and hybrid goodies. You then get safety systems such as pre-collision assist, lane-keeping aids, road sign reading, blind-spot monitoring, radar adaptive cruise control, rear cross-traffic alerts, and Suzuki's eCall service.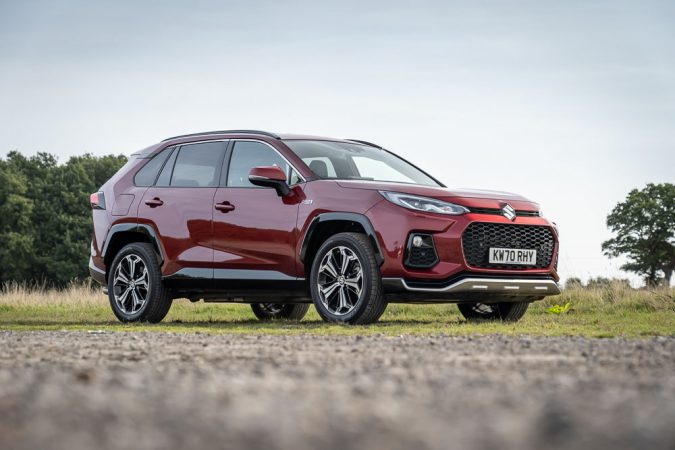 Verdict
When's the last time you played eeny, meeny, miny, moe? If you're in the market for either a RAV4 or an Across, then it's about time to brush it off. For all intents and purposes, they're identical. That wonderful hybrid powertrain is shared between them, as is the four-wheel drive, interior practicality, build quality, safety tech, and so on. There are some tiny variations here and there, but not much.
Other than that, they're both fantastic crossovers. Apart from performance, that's decidedly meh and an interior which is more practical than luxurious, they do everything just about perfectly. Kudos as well to the engineers behind that hybrid system, which has no doubt transformed the driving and ownership experience. As a whole, whose badge do you care for the most – Toyota, or Suzuki?

Specification
Suzuki Across PHEV E-Four Specs

Price: £45,599
Engine: 2.5-Litre Inline-4, Dual-Motor PHEV
Power: 306hp
Torque: 227Nm (Engine), 270 Nm (Front Motor), 121Nm (Rear Motor)
Transmission: CVT
0-62mph: 6.0 seconds
Top speed: 112mph
Weight: 1,940kg
Economy combined: 42.9mpg (WLTP), 282.4mpg (WLTP – Weighted)
CO2: 22g/km