VW's onslaught into the EV space is now running at full steam. Content with models like the ID.3 and ID.4 filling the mainstream segment, Volkswagen now has some wiggle room to introduce more premium cars to showcase their fullest potential with electrification. First, we had the retro-funky ID. Buzz van, bringing back the iconic Type 2 bus into the modern era. Now, for something a bit more traditional, there's the ID.5.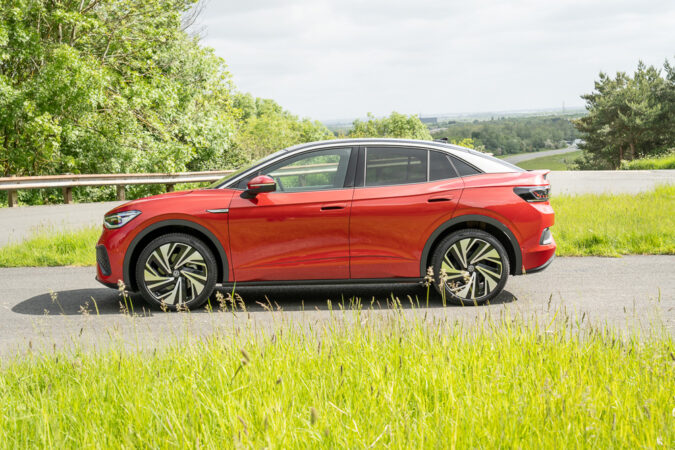 Of course, 'conventional' isn't really a word that I'd use with the ID.5, with its bold design and coupe-SUV-saloon-like appearance. However, besides its quirky looks and reservedly sterile statement, is the ID.5 the best electric do-anything sort of car on the market today? Or, are you instead better served to flock to its rivals, like Polestar, BMW, or Tesla? Well, here are some reasons why the ID.5 remains compelling…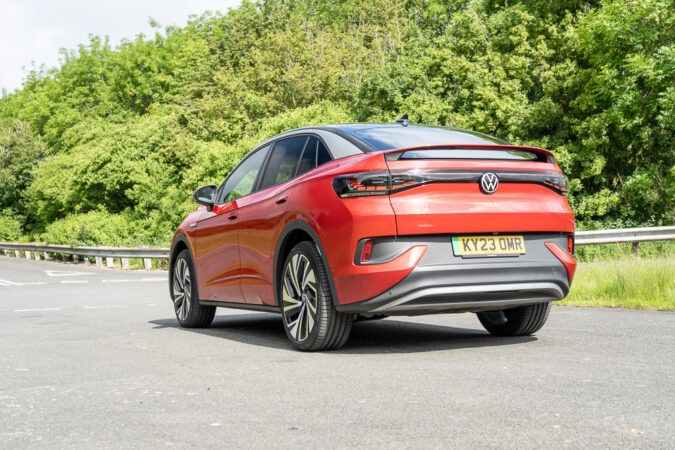 What Is The VW ID.5 Tech Pro Performance About?
First off, let's talk about those looks… In this lovely metallic, bright, candy-red paintwork, the Volkswagen ID.5 is a fairly handsome car. Yet, it's still deceptively designed. On the road and at a glance, it looks like a (slightly raised) four-door saloon. But, inside the ID.5, it's pretty roomy, befitting a more crossover or SUV-like physical dimension.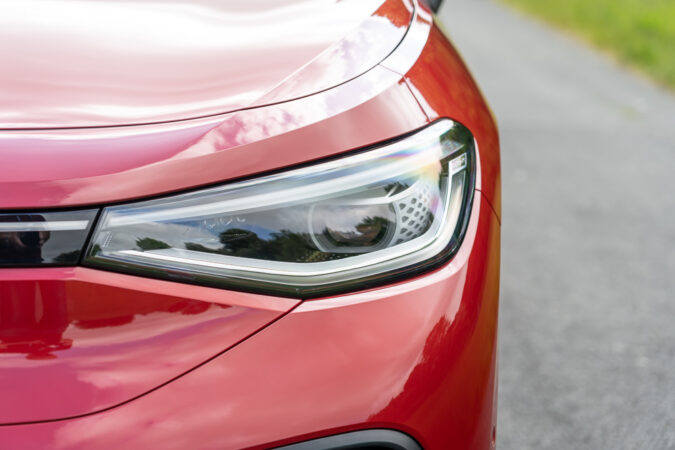 Nonetheless, unlike VW's other ID models, like the ID.3 or the ID. Buzz, which I instantly had a falling for, it can't be said for the ID.5, which does look a bit strange. It might then take some time to get used to how it looks. But hey, at least there are practical benefits to its form factor, such as a larger interior space than a typical saloon. On top of that, you also get a larger boot space than most four-door saloons, as well.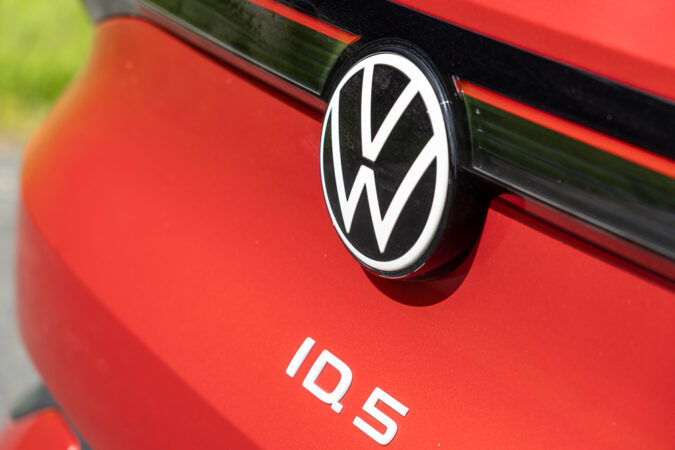 How Does It Drive?
Driving the VW ID.5, it felt distinctly Teutonic on the road… Robust, solid, and built exceptionally well, and there are no noticeable knocks, squeaks, rattles, or odd noises while you're on the move. You'll also notice just how quiet it is, with just as much refinement as you'd expect out of most mass-market EVs today. And, being an EV, this means the performance that you'd get out of the ID.5 is more than just a tad decent.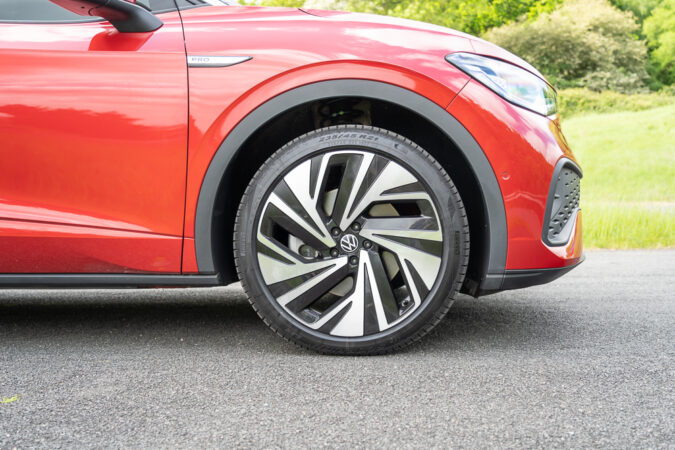 You get a single motor in the rear (effectively, its rear-wheel drive), and that nets you a modest output of 204PS (which is around 201bhp). Plus, a healthy 310Nm of torque. If you've been through our review of its van sibling, the Volkswagen ID. Buzz, you'll recall that the powertrain layout and raw performance figures are practically identical. On the other hand, being smaller and lighter, this ID.5 here is pluckier, still.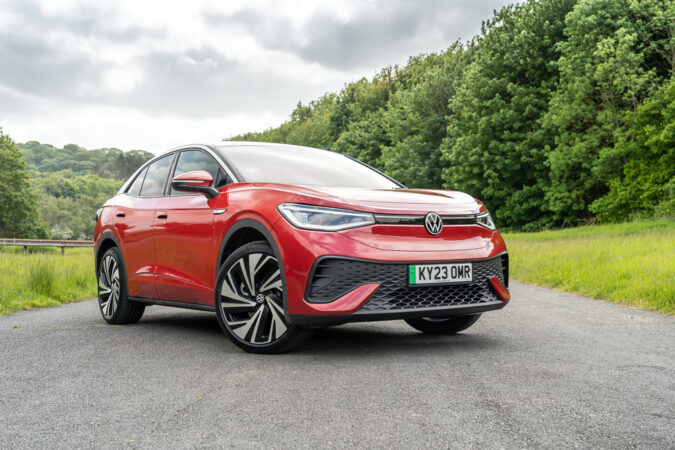 Granted, the VW ID.5 is no super-saloon, with its 0-62mph time of 8.4 seconds and a top speed just shy of 99mph. Though, that should be ample performance for you to make a quick overtake or keep up with the motorway speed limits. Therefore, its outright pace and overall driveability are just about fine. For the more mundane, day-to-day commuting from A to B, the ID.5 is easy to drive and even comfier to be in.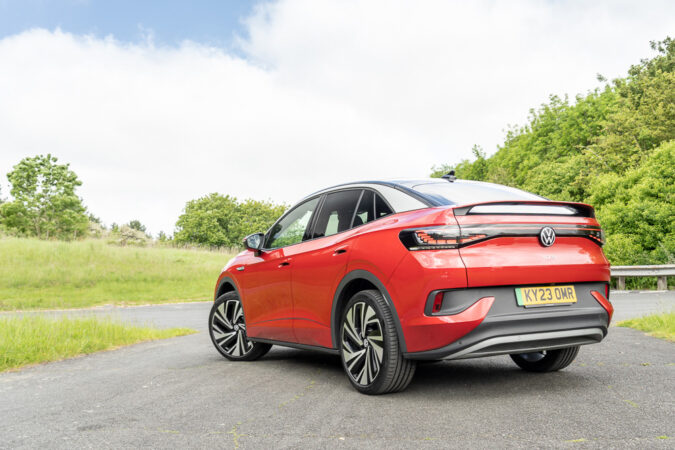 Now, on the off-chance that you do want more power, there's the ID.5 GTX. That's the hotter performance variant, far above the Pro Performance model that we have here. As such, the GTX features a dual-motor setup for all-wheel drive. Aside from that, the costlier GTX powertrain option is rated for a puncher 299PS of power. You could think of GTX as the traditional GTI or R badge that you'd find on the hotter Golfs.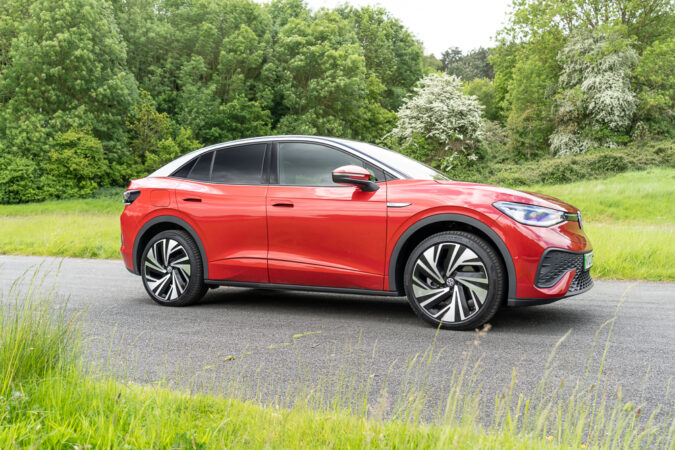 Otherwise, if you don't want or need that much power… Or, even the one offered by this Pro Performance model… You may instead opt for the entry-level Pro model. The Pro offers a similar single-motor layout as the Pro Performance, but having been de-tuned for a lower 174PS of output. Honestly, for most people on the market for an ID.5, this is more than enough for what you need, and is plenty fast on its own.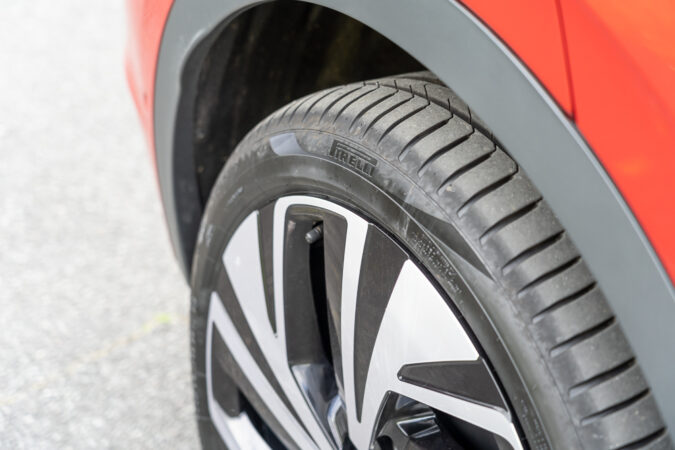 What Is It Like Inside?
The interior should be familiar to anyone who's spent enough time around the other VW ID cars, like their ID.3 or the ID. Buzz. It's a standard-fare Volkswagen; minimalistic, utilitarian, no-nonsense, and practical. It even features additional hidden storage compartments and cubbies in here, too. I do like that Volkswagen does try to make driving and living with the ID.5 as straightforward and as effortless as possible.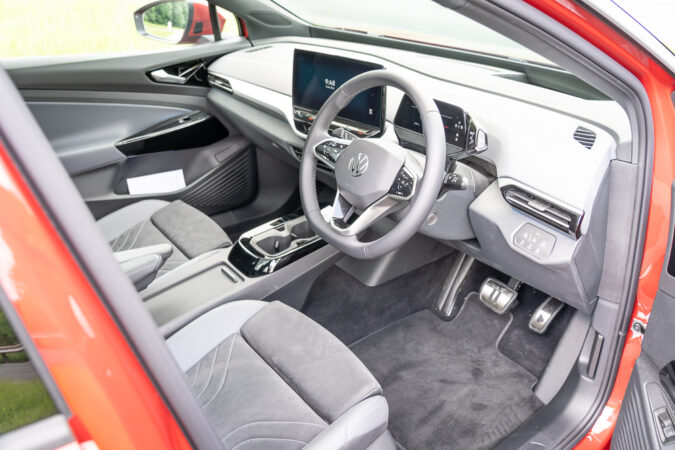 You're not cluttered with umpteen buttons all over the interior. Instead, most of your controls are logically mapped out and minimised to a select few. The downside that I keep pointing out is that you do get fewer physical switches, buttons, and knobs, in lieu of touch-sensitive controls. It works well enough, but it could take some time to get used to them. Then, there's the ID.5's infotainment system and digital dash.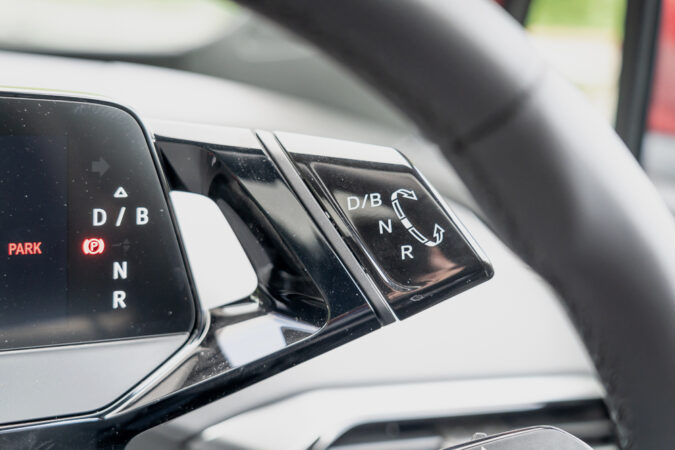 They're intuitive and easy to use, and have all the bells and whistles, such as wireless Android Auto and Apple CarPlay. If the basic multimedia screen is a bit on the smaller side, you could bump it up to the 12-inch display. Although, the instrument cluster stays at 5.3 inches. Speaking of tech, the VW ID.5 has a full ADAS suite to keep you safe and secure on the road, including safety systems and driver aids.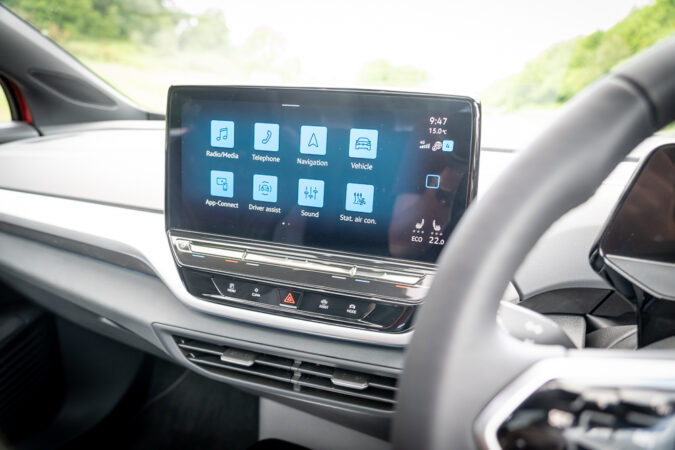 This covers all the basics like adaptive cruise control, lane-keep assist, and a heads-up display. Oh, and it's even fitted with a clever parking assist feature that learns from pre-taught parking manoeuvres and saves it onto its system. With that in mind, there's another crucial element of this VW ID.5 that we've yet to talk about, and one that's prominent in any electric car… The battery, charging, and electric range.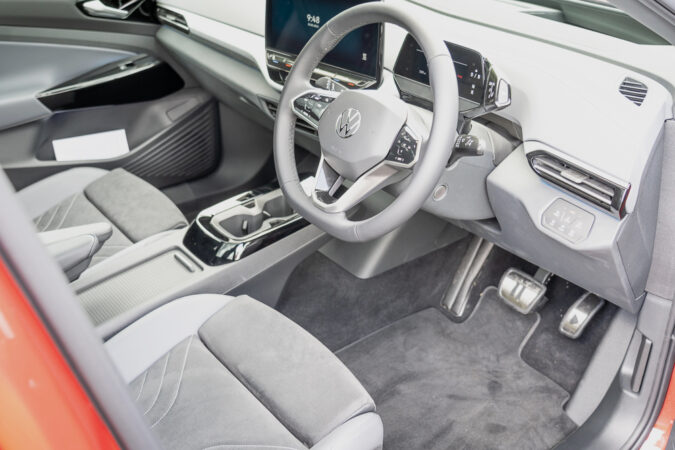 The Experience
The Volkswagen ID.5 features a 77kWh battery pack. That's the usable battery capacity, mind, out of the total 82kWh gross capacity. That has an impressive claimed 323-mile WLTP (combined) range. In the real world, however, and depending on your driving conditions, it'll be tough to get anywhere close to the 323-mile figure. Most of the time, with mixed driving, you're going to be looking closer to 250-ish miles.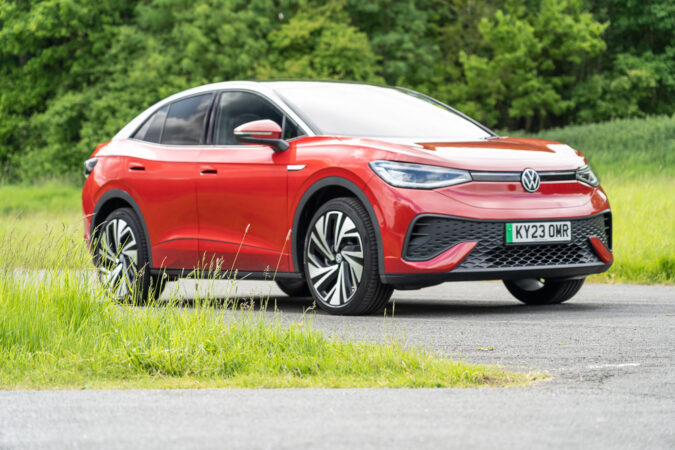 Maybe, with careful and steady driving at lower speeds, you could bump up your effective range to break into the 300-mile threshold. At least charging the ID.5 could be done in a jiffy. It's compatible with 135kW DC rapid charging. This should get you up to 80% of the charge in just under 30 minutes. If you don't have any access to a rapid charger, AC charging is also available, but charging the battery will take longer.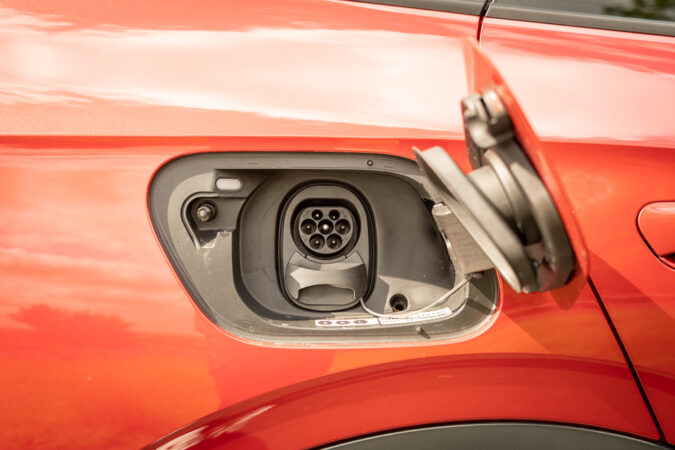 Specifically, to top it up to 100% using 7.2kW charging, it'll take an estimated 12.5 hours, while the faster 11kW charging output will get you there in about 7.5 hours. While that does sound rather slow, it's worth remembering that a lot of EV owners tend to charge their cars overnight anyway. Thus, they would wake up in the morning to have their cars at full charge and drive them around wherever they need to be.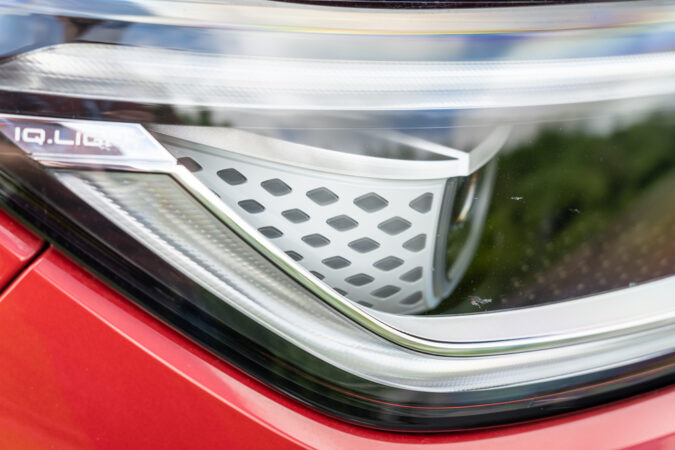 And then, trickle charging it again slowly overnight once they get home. Another interesting thing to note is that the ID.5 is Volkswagen's first car that features bi-directional charging. So, if you do have any spare electricity in that 77kWh battery pack that you don't need for your car, you would power, say, your home with it, instead. For parts of the world that suffer power outages, this could be a lifesaver.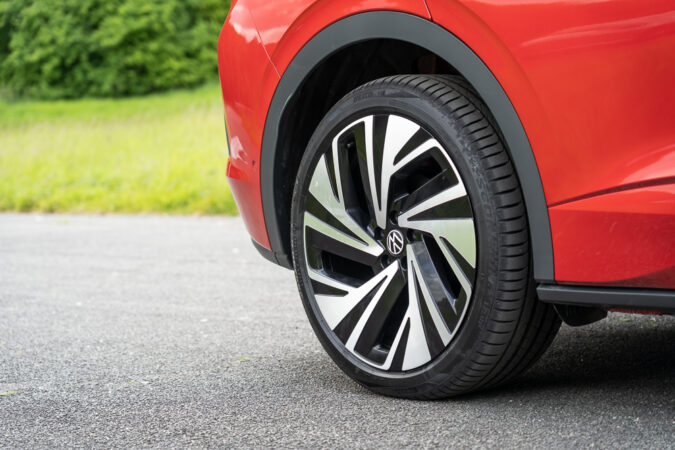 VW ID.5 Tech Pro Performance Cost
As tested, the ID.5 is going to set you back £58,330, which is certainly right up there in the price bracket in Volkswagen's range. It's already one of the most expensive VW models in their line-up, just shy of their big SUVs, executive saloons, and specialty cars like the ID. Buzz. Although, the retail price of the ID.5, with this 'Tech' trim level and 'Pro Performance' powertrain option is £55,580. We do have a couple of extras.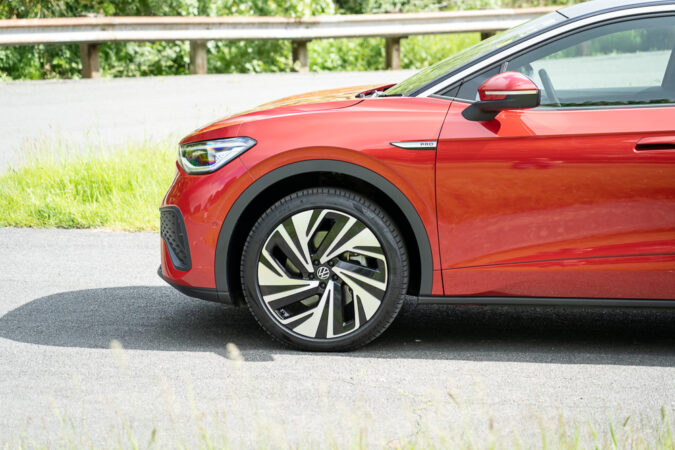 That includes £1,000 for the absolutely gigantic 21-inch diamond-turned, alloy wheels. Our car here had a towing package installed too, which comes in at £890. That should bump up the towing capacity to about 1,200kg (just shy of the GTX's 1,400kg capacity). Finally, this gorgeous 'Kings Red' metallic paintwork had cost us another £860. For context, our ID.5 example here sits in the middle of the range, as a whole.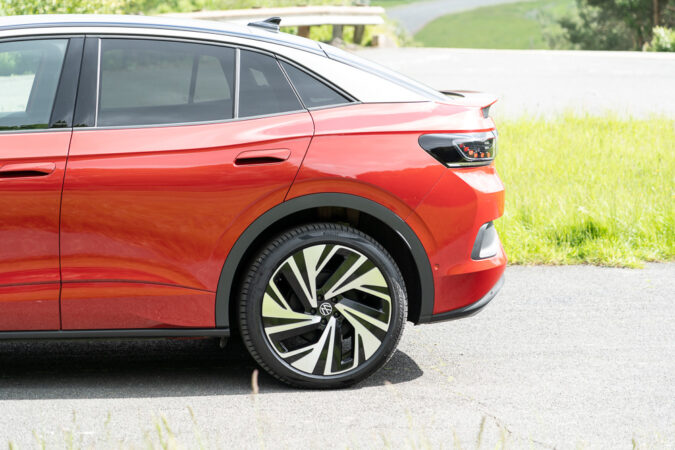 Verdict
The ID.5 is no doubt expensive for a Volkswagen, but then again, it's a pretty unique car. That form factor alone is already head-turning enough – and surprisingly practical and sensible, as well. But, when the rest of this package is as well-put-together and executed to perfection, it's tough to say no. If you're shopping for an EV in this price range, it's hard to ignore the ID.5 as a possible candidate to take home with you.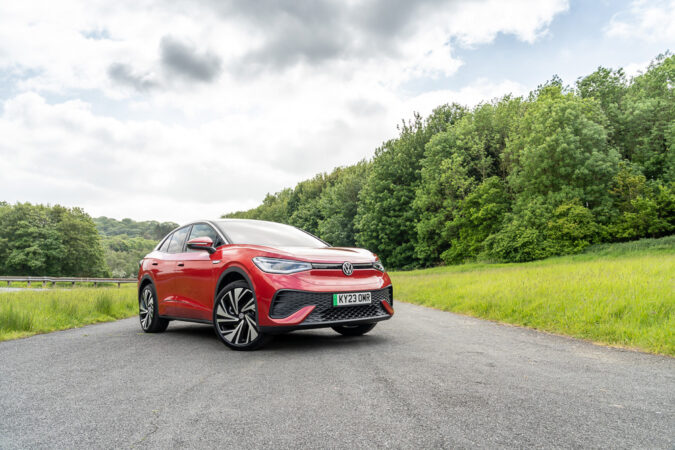 Sure, there's nothing in here to blow you away. But, it's quiet, refined, and comfortable to drive and spend those long commuting hours in. It has a relaxed atmosphere, with a cabin that's devoid of distractions and lays everything out for you. With its modest EV range and no-frills approach, once you get past its price as the sole, major barrier for entry, you won't find many other EVs on the market that can match the ID.5.

Specification
Volkswagen ID.5 Tech Pro Performance Specs

Price: £58,330
Engine: Single-Motor RWD, 77kWh Battery
Power: 201bhp
Torque: 310Nm
0-62mph: 8.4 seconds
Top speed: 99mph
Weight: 2,118kg
Economy combined: 323 Miles (WLTP – Combined)