Salon Privé is always a great place to be if you're keen on finding the most special, beautiful, and unique cars to have ever graced God's green earth. It's no surprise then, that this year's occasion was equally a huge hitter. On the grounds of Blenheim Palace, cars from the illustrious pages of history, and those who just came fresh from the factory lot come to meet.
There was a stunning 250 GTO, parked next to an equally drop-dead gorgeous 1932 Alfa Romeo 8C Zagato Spider. Among them was a Maserati 250S grand prix car driven by none other than Juan Manuel Fangio and Stirling Moss. You had super-rare F40s, a race-winning Ferrari 166MM, as well as the sumptuous curves of a Mercedes 300SL Gullwing.
Superlight Italians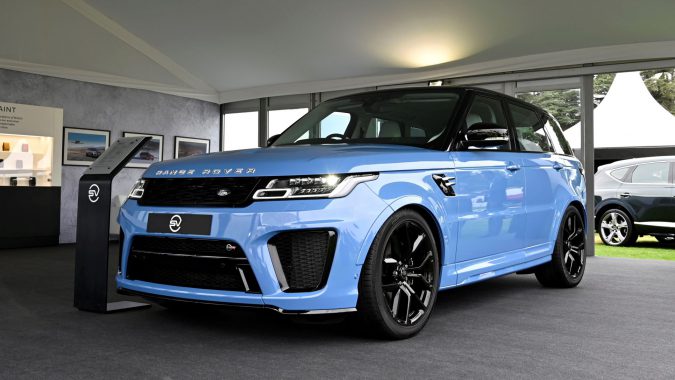 Only at Salon Privé would seeing a couple of Paganis seemed like a fairly ordinary sight. The more attainable marques, like Alpine and Morgan, showed off their best colours, too. No doubt one of my favourites of the day is Touring, the old and fabled Milanese coachbuilder. They've made some of the prettiest automobiles since 1926, and their engineering prowess is in fashion, once more.
They had the Alfa 8C Competizione-borne Disco Volante and the more recent Ferrari F12-based AERO 3 on display. The latest of the Touring Superleggera family is the Arese RH95, made to reflect 95 years of superlight alloys and aerodynamic supremacy. Interestingly, it was also their first take at a mid-engine car, despite being in business for nearly 100 years. Times have indeed changed.
While Touring might be old-school, there's nothing backwards about their approach to the Arese. The underpinnings are made out of carbon fibre, built atop a highly sophisticated donor car that Touring seemed reluctant to recognise. Hint, it's a Ferrari, and it's got a twin-turbo V8, more than capable of pumping out 720hp. I wonder what it could be…