New Audi S1 Confirmed
Confirmed (finally) the Audi S1 will be on sale in march for a spring delivery. We can confirm that the modified EA888 2.0tfsi engine will drive a permanent! (not part time electronic) four wheel drive system producing 231bhp and 272ftlbs of torque, which translates to a very hot hatch. 0-62 comes  in 5.8 seconds with a top speed of 155mph and will cost £24,900 for the 3 door and £25,630 for the 5 door sport back version.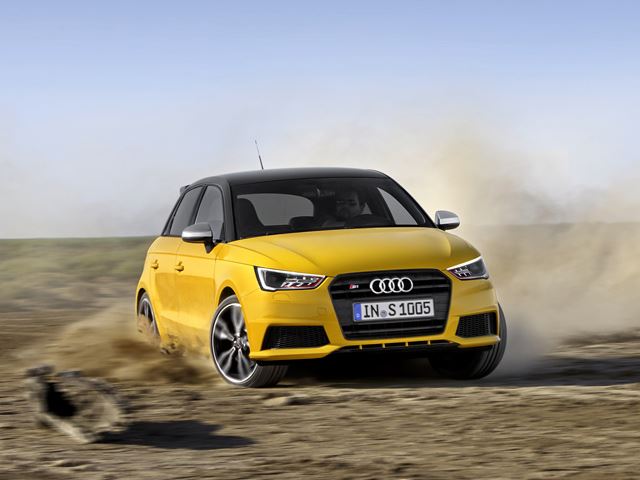 Pocket Rocket…
The S1's styling is in fine family form, with the trademark 'beardy' grill and angled brow exaggerated by the distinct trapezoid daytime running lights. There is an optional, less subtle, styling pack supplied by Quattro gmbh, with added rear spoiler and side graphics.  17" wheels are a standard on the S1 with optional 18" wheels and red painted calipers to further distance yourself from the 1.6tdi s-line round the corner.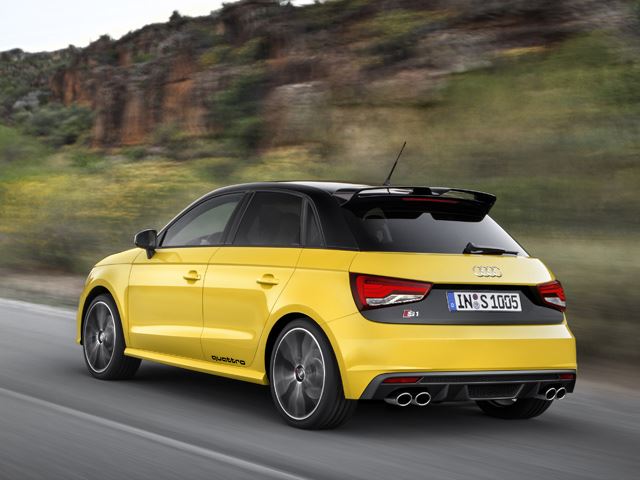 The interior remains faithful to the A1 S-Line with added options of sports bucket style seats included in the S1's spec, along with the group trademark flat bottom spoiler and s1 badging.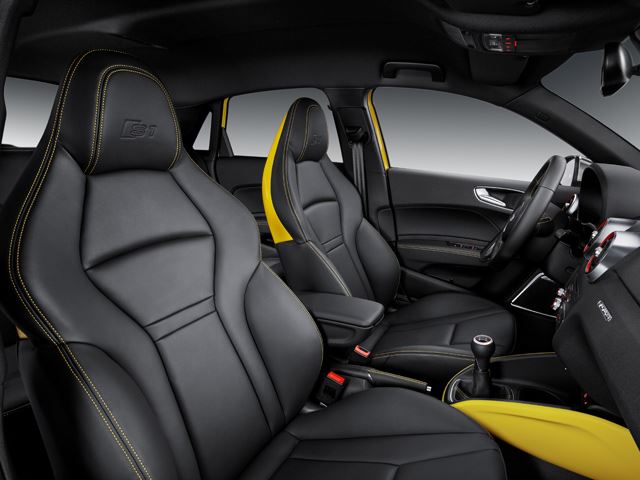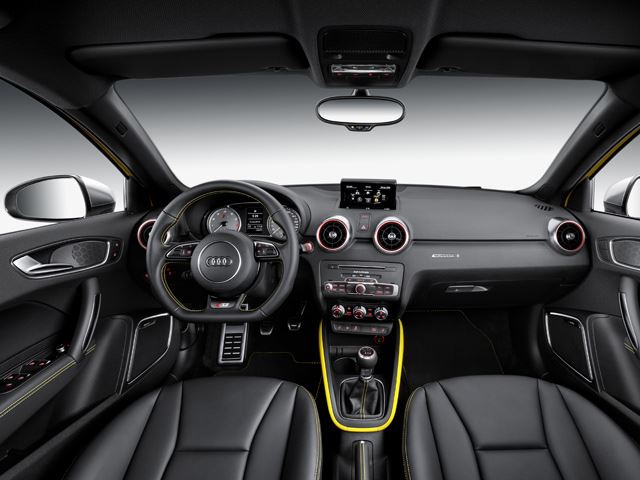 The hottest of Hatches…
On paper this car is impressive, Audi seem to be making an effort to irradiate the last string of underwhelming (yet epically fast) S and RS cars. The S1 boasts an electronic locking diff, much like the torque steer eradicating Diff of the Golf Gti,  combined with a two stage ESC to aid the cars grin introducing potential. It works by using braking in bends to maximize grip and uses electronic torque distribution to keep the car in check.  Audi supply the standard fit adjustable dampers with a new four link steering system and Audi Drive Select to increase the cars agility and driver customisation.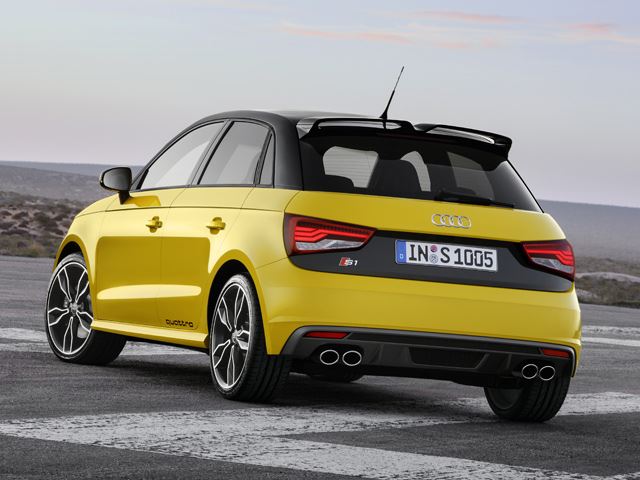 This car and its Polo R counter part create a new era of hot-hatchdom, or is it pocket rocket? Either way a proper lighter weight driver focused string of a the familiar DNA is always welcome. The question will be, which one? The Polo is certain to be cheaper, but there is something about the Audi that makes me really excited. I guess the only way we can tell is to try them both!