Introducing Radford's Pikes Peak Edition Type 62-2
On 25 June 2023, Radford will unveil its one-off Pikes Peak Edition Type 62-2 at the 101st running of The Broadmoor Pikes Peak International Hill Climb. This unique vehicle, developed specifically for the hill climb, boasts an impressive 710HP, 0-60mph in under 2.2 seconds, and a top speed of 160mph.
Tanner Foust, the Pikes Peak champion, will be at the wheel during the event.
A Truly International Project
Radford collaborated with partners and suppliers across the globe to create this racing marvel. The car's design was completed in France, the drivetrain developed and built in Austria, and 3D printing and final assembly took place in the UK and California, respectively. The joint efforts of these teams have resulted in a masterpiece ready to conquer Pikes Peak.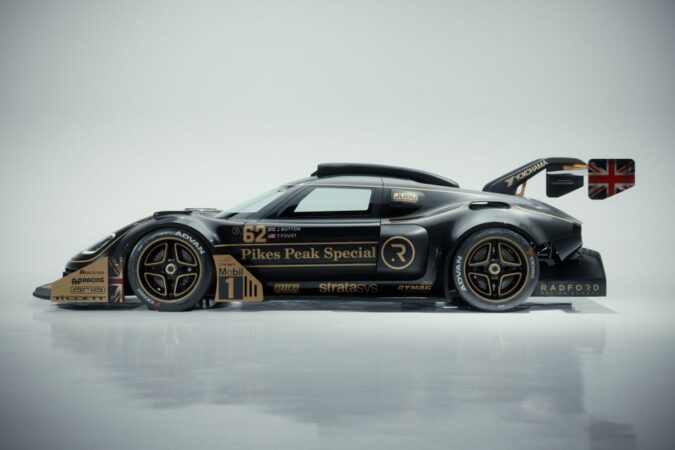 Eye-catching Design and Lightweight Materials
The Pikes Peak Edition, designed by Alan Derosier of Legend Automobiles, is based on the road car but adapted for the unique challenge of Pikes Peak.
The exterior sports the iconic JPS livery, while the interior offers a driver-focused central seating position with a lightweight FIA-approved racing seat. With a dry weight of just 861kg, this racecar is built to withstand the mountain's brutal conditions.
Unbeatable Performance and Aerodynamics
The race-ready version features a widened body, a full composite monocoque, upgraded subframes and suspension, and a new rear airfoil for improved aerodynamics. JUBU Performance's bespoke drivetrain and a paddle shift sequential gearbox contribute to the vehicle's top-notch performance.
To ensure optimal engine performance in high altitude conditions, Radford collaborated with Mobil1 to develop a tailored oil mix for the Pikes Peak Edition.
Top-of-the-line Components and Technology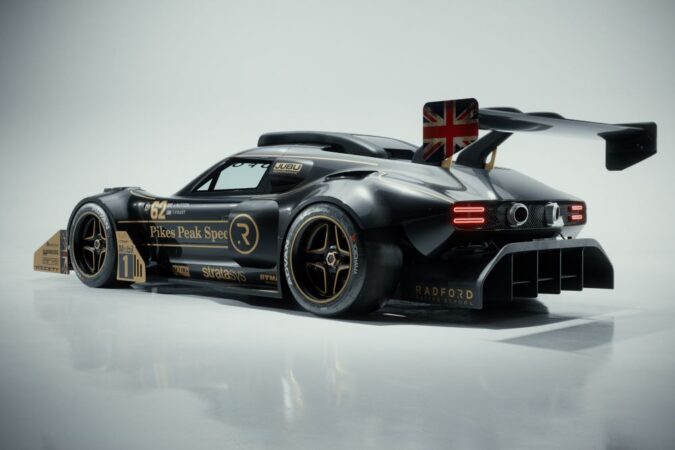 Optima Batteries provide their lightest lithium batteries to maximise power and reliability, while AP Racing delivers the braking system, featuring carbon discs, pads, and a pedal box. The Pikes Peak Edition also features soft compound Yokohama tyres and Dymag Carbon Fibre Rims, both designed specifically for the rigours of the hill climb race.
The Excitement Builds
Both Radford and Tanner Foust express their excitement at participating in this iconic event with the Pikes Peak Edition Type 62-2. Initial testing will take place at Radford Racing School, with additional testing sessions in advance of the event.
With its international team of experts, cutting-edge design and technology, and unbeatable performance, the Radford Type 62-2 Pikes Peak Edition is set to make a big impression at the 2023 Pikes Peak International Hill Climb.