Today, we recognise Rolls Royce as the makers of the best motorcars in the world, bar none. Absolute luxury and opulence, then paired with refinement, elegance, and a mastery of technology. But nearly a century ago, this crown jewel of the automobile was held by none other than Packard. Looking into its back catalogue unravel cars built on a different plane entirely, made to be the very best.
Among the already rare collection of every Packard made, there's the Twelve. Named as such for the mighty V12 engine that lurks beneath that elongated bonnet. Creamy smooth power, with 7.3-litres worth of displacement to play around with. In the case of a particular collection of Packards that is to be unveiled at this year's Concours of Elegance, there's a grand total of seven of them, too.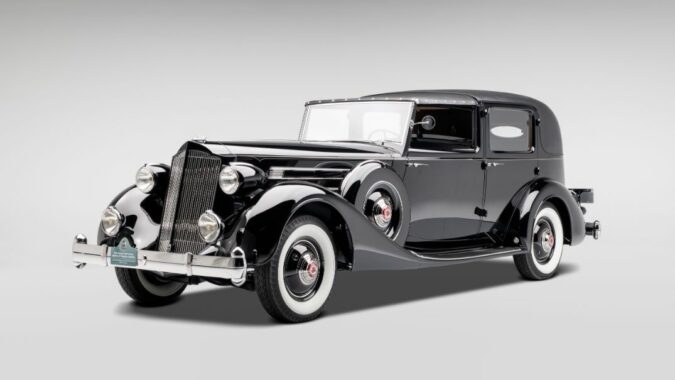 Old-School Motoring, At Its Peak
This rare collection is thought to be one of the most valuable groupings of any Packards in the world. We start with a lovely Gunmetal Grey roadster, which is just one of five ever made. Another Packard Blue roadster is present, but this time being part of Packard's old Eleventh Series. Back in 1933, this represented the prime of Packard's design and fame. Of course, there aren't only drop-tops.
A selection of four-door Packards will be around, like this Twelve Formal. Painted in a golden brown, it interestingly features suicide doors. Or, how about one distinguished Twelve All Weather Cabriolet. Odd name, but it featured an uprated 7.8-litre engine. Its passengers included Pierce Brosnan, Charlie Chaplin, and was featured in The Godfather. In September, this might be your only chance to see one.