Introducing the Lamborghini Revuelto
Lamborghini celebrates its 60th anniversary with a groundbreaking super sports V12 hybrid plug-in, the Revuelto. This High-Performance Electrified Vehicle (HPEV) boasts a revolutionary architecture, 1015 CV, and an innovative carbon frame concept. It combines a new combustion engine with three electric motors, creating a powerful and dynamic driving experience.
Unrivalled Performance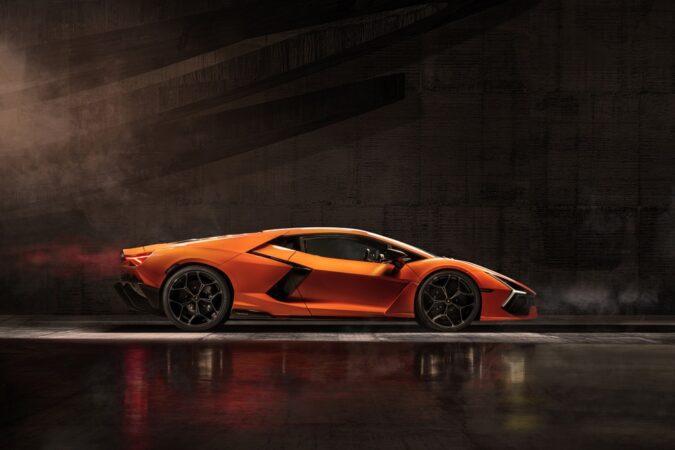 The Revuelto accelerates from 0-100 km/h in just 2.5 seconds and reaches 200 km/h in under 7 seconds. With a top speed of over 350 km/h, it pushes the boundaries of performance. Electric torque vectoring and all-wheel drive, including a fully-electric drive mode, ensure unmatched handling and versatility.
Design Inspired by Legends
The Revuelto's design is influenced by iconic Lamborghini V12 models, such as the 1971 Countach, Diablo, and Murciélago. Its unique design language incorporates aerospace elements and animalistic muscularity, resulting in a futuristic and captivating aesthetic.
A Cabin Built for the Future
Inside the Revuelto, a driver-focused cockpit offers a balance between digital and physical experiences. Multiple screens provide essential information for both the driver and passenger, while the intuitive layout of buttons and rotors ensures optimal control.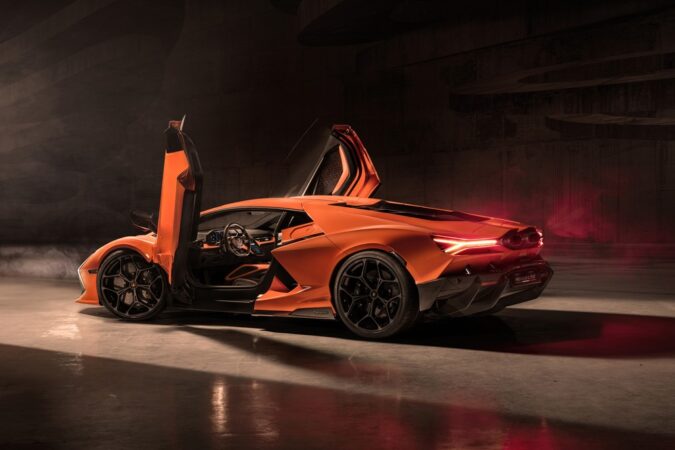 Practicality Meets Performance
Despite its race-inspired persona, the Revuelto is designed for everyday use. The spacious cabin offers ample headroom and legroom, with additional storage for luggage and personal belongings. This innovative super sports car is a stunning fusion of Lamborghini's legendary design, cutting-edge technology, and electrifying performance.