It's not often that the car and bike worlds work together on a project. After all, the differences between 2 and 4 wheels are pretty significant. Still, this hasn't stopped some, and the results are often quite extraordinary. If your jaw hasn't dropped far enough at the thought of either a sports bike from Ducati or a Lambo supercar, just imagine what they could do if they worked together.
Well, that's basically what they just did, with Ducati reworking their top-of-the-line superbike, the Panigale V4 S. This time around, with some inspiration from their VW Group-bound mates over at Lamborghini. Specifically, the insane, track-focused Huracan STO. The updates were a lot more in-depth, with the new Ducati Streetfighter V4 being lighter, faster, and racier than ever before.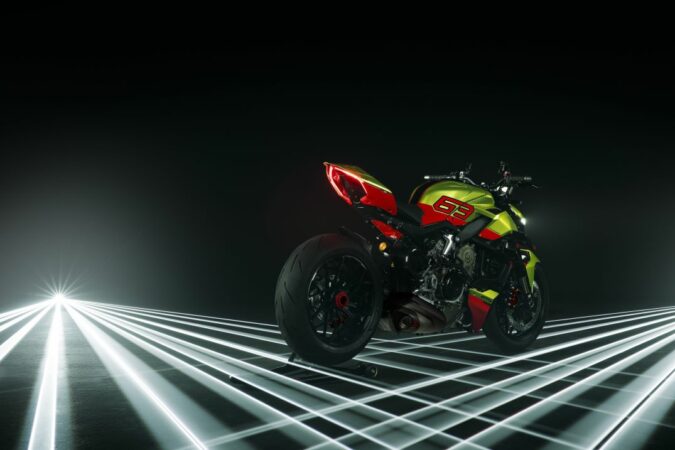 When Cars And Bikes Collide
For instance, the Ducati's fitted the old Panigale V4 S (now the Streetfighter V4 S) with a set of forged racing wheels. It was made bespoke for this bike only, taking some design cues from its other half, the Huracan STO. The design of the bike itself, such as around the tank cover, front mudguard, as well as its many vents and intakes… Were all re-designed to mimic the Huracan STO.
Plus, Ducati gave the Streetfighter a serious diet, using a special carbon fibre compound. Yet, it has an exhaust note to break the world in half, courtesy of a titanium Akrapovic exhaust. Combined, that should complement its race-tuned 208hp engine quite well, I think. If you want one, you would need to hurry, as they're only 630 of them (plus another 63 especially for Huracan STO owners).