The Unveiling of an Icon
This summer, prepare to witness the relaunch of an iconic 80s legend. The Little Car Company, renowned for its hand-built, limited-edition electric scaled cars, has announced details of the highly-anticipated Tamiya Wild One MAX Launch Edition.
Based on the much-loved Tamiya Wild One (58050) radio-controlled car from 1985, this full-scale vehicle is limited to just 100 examples, making it a truly exclusive acquisition.
Enhanced Performance and Usability
Frustrating industry-wide supply delays have not deterred The Little Car Company. They've instead used this time to tune into feedback from deposit holders and the community. The result? A series of upgrades that not only enhance performance but also usability.
The Tamiya Wild One MAX Launch Edition boasts high-spec features including Cobra bucket seats with 4-point harnesses, an IP-rated 5" digital screen with marine specification switches, Brembo disc brakes all around, and Bilstein dampers coupled with Eibach springs. Running on 14" Maxxis off-road tyres, this car is ready for any adventure.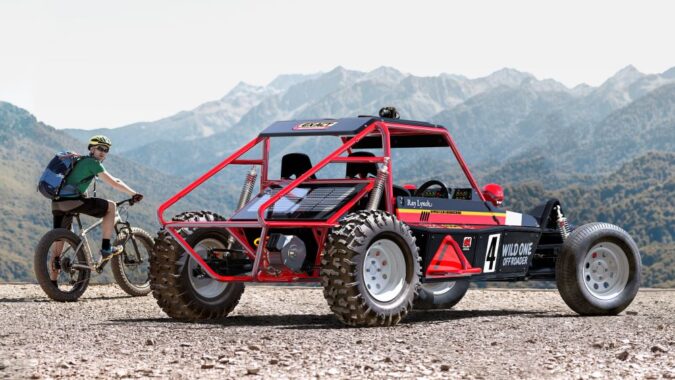 Upgraded Design and Comfort
The Little Car Company has fine-tuned the original R/C car design to accommodate modern safety and comfort standards. They've widened the cockpit to comfortably seat two occupants and smoothed the front suspension turrets for improved visibility and pedestrian safety.
The car's suspension has also been upgraded from a 'trailing arm' design to a double wishbone. As a result, the car now measures 3.6m long and 1.9m wide, allowing for more interior space.
Tailored for Off-Road Adventures
For off-road enthusiasts, the Wild One MAX Launch Edition offers a ground clearance of 270mm, an approach angle of 34.1 degrees, a breakover angle of 28.4 degrees, and a departure angle of 50.8 degrees. The Little Car Company has even developed an optional windscreen and wiper mechanism to ensure practicality in all conditions.
Power and Performance
The Launch Edition is powered by eight removable battery packs, totalling 14.4kWh, and can reach speeds of approximately 60 mph. Weighing in at an estimated 500kg, it is designed to be agile and nimble.
Due to overwhelming demand, 95% of deposit holders were interested in a road-legal option. Consequently, the Launch Edition will come to complete with a road-legal pack under L7e quadricycle regulations in the UK and EU.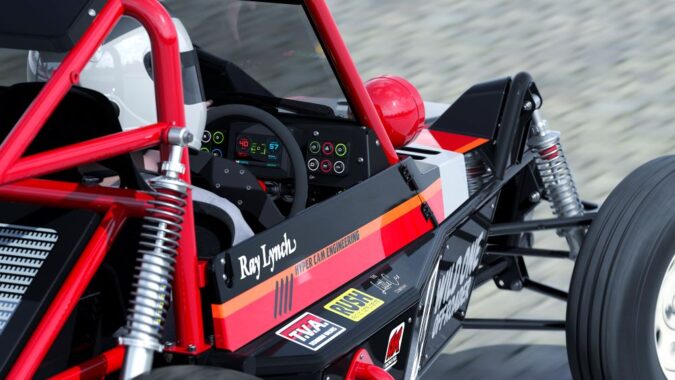 Coming Soon
CEO of The Little Car Company, Ben Hedley, expresses his excitement and pride in this project. Despite supply chain hurdles, the team has successfully brought an R/C car to life at full size, embodying the spirit of the original while adding modern functionality and performance.
First deliveries of the Launch Edition will begin in early 2024, with all vehicles initially distributed as fully built cars. Other versions offering a variety of performances are scheduled to be available at a later stage.
The Little Car Company will be conducting performance and durability testing over the Spring and Summer before the public unveiling. Be sure to sign up for the Tamiya Wild One MAX newsletter at www.wildonemax.com for all the latest updates!