We've reviewed a couple of Ring's lights and inspection lamps before, and have always held a strong impression on them. Of course, one may assume that products like these are a pretty simple idea, so it's impossible to mess it up. In practice though, it's difficult to make a good lamp, with strong lights, even consistency, and how it shines. Their new MAGflex Max 500 is a testament to that concept.
As its name suggests, the Max 500 gives you 500 lumens to play around with. There's also a smaller Slim 500, with just as many lumens. However, the Max 500 here has a larger and more robust frame, not to mention a bigger battery to boot. When you turn it on, the Max 500 first starts shining at its lowest setting of around 250 lumens. Alternatively, this could be used as a battery-saver mode.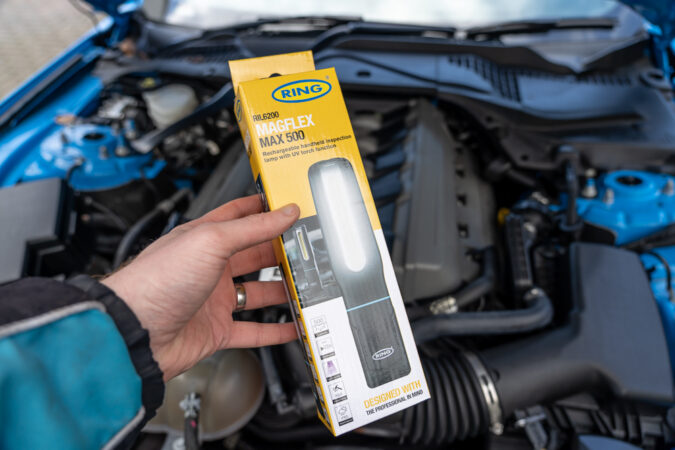 The Light Of A Thousand Suns
At its peak of 500 lumens, the Max 500 could keep on shining for up to 4.5 hours. But once you set it to the 250-lumen mode, you could extend it to 7.5 hours. For now, let's go back to the actual light for a moment, and admire just how well done it is. The Max 500 features a 6000K colour temperature. This is vital in making sure that it illuminates the brightest of white lights possible, which matters.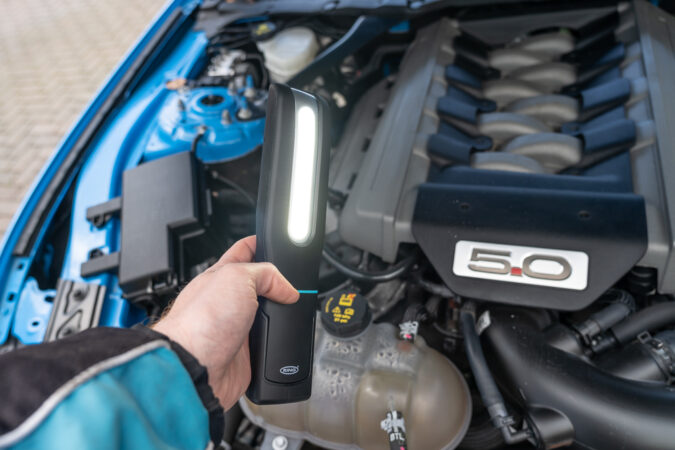 Compared to lights with that yellow or amber tinge, a bright white light helps improve the visibility quite significantly. It's especially important if you're poking around a hard-to-reach engine bay, and trying to find that one, tiny sensor hiding somewhere. In other words, while the Max 500 is bright, the way it deploys that light and brightness is even more important for its functionality.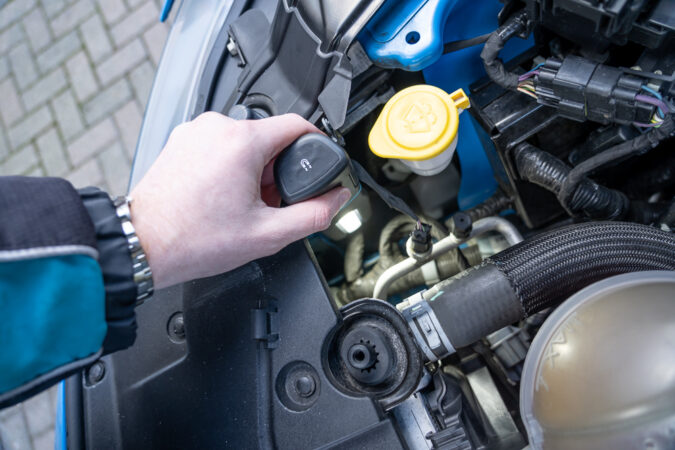 You're getting a well-lit environment wherever you're pointing it, across a very wide surface area. In addition, the Max 500 even has a built-in UV light at its tip. It's the first time I've seen one included with an inspection lamp. So far, this has been incredibly handy for narrowing down and searching for fluid leaks. Say, oil, coolant, transmission fluid, A/C refrigerant, as well as vacuum leaks, and so on.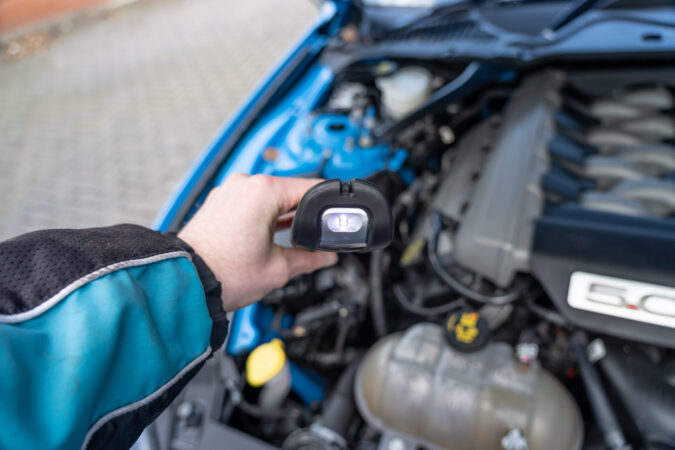 Perfect Ergonomics And Build Quality
Another great feature, particularly if you're going to work for long hours at a time, is the ergonomics of the Max 500. The head, which contains the lens, could be swivelled and rotated. The handle itself also enables you to bend, pivot, and point the lends at a 180-degree angle. Combined with a ratcheting mechanism, it makes certain that the lens is pointed accurately and firmly.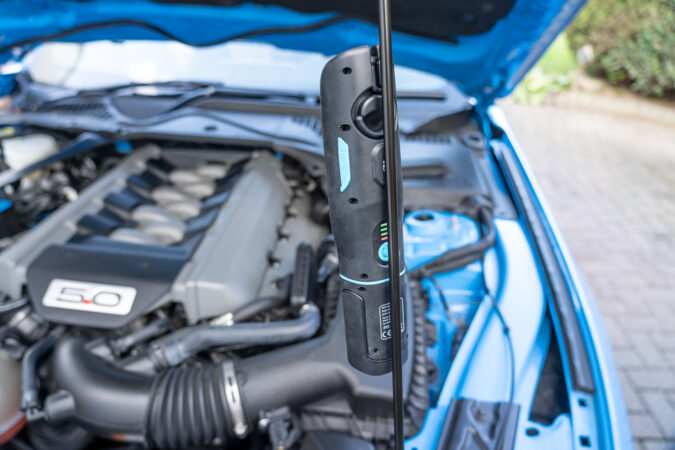 The body of the Max 500 then consists of two magnets, one at the bottom of the handle, while the other sits closer to the top. Moreover, you'll find a sturdy, foldable hook, as well. Altogether, you're given far greater hands-free operation and convenience. Essentially, you can hand, place, or mount the Max 500 onto anything around your working area. And, you needn't have to baby it, either.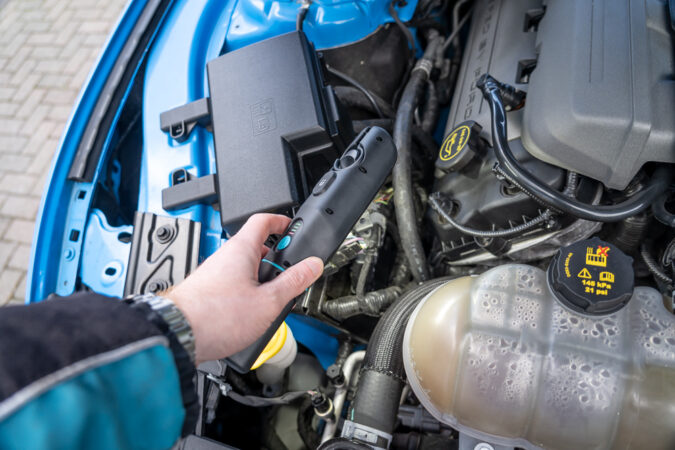 The Max 500 has been tested (and approved) for an IK08 impact rating, so you could thoroughly use and abuse it. The USB-C charging point is covered by rubber flaps, so there's a measure of IP65 water and dust resistance to it. Plus, the weakest link of any lamp, the lens, is made from an ultra-strong polycarbonate. So, it flexes and isn't likely to smash anytime you drop or hit it against something.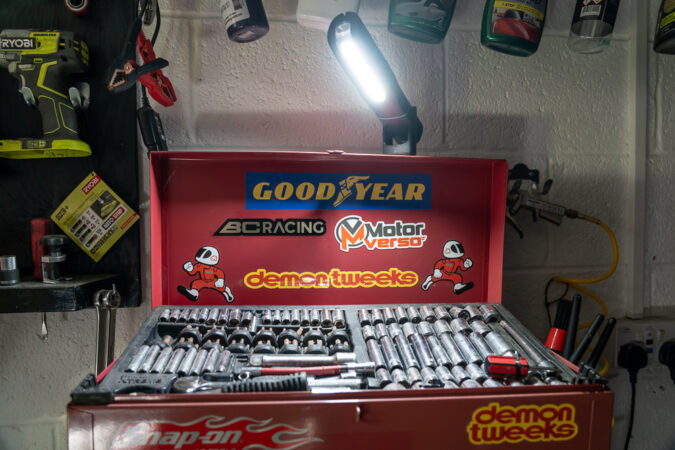 For extensive work under the bonnet or underneath the car, where there's a lot of stuff to get in the way, Ring's MAGflex Max 500 is my new go-to pick. In particular, with more serious work like doing inspections, visual diagnosis, in-depth repairs, and so on. For the money, it's certainly one of the best inspection lamps out there, whether you own a workshop, or are doing DIY work on the side.