Inspection lamps are a must-have for any self-respecting mechanic. Even a simple torch is still better than nothing. It's a fact that no matter how bright your workshop or working area is, there are those nooks and crannies that becomes nigh on impossible to illuminate. Unless, you have a good handheld inspection lamp, like those we've enjoyed from Ring, as with their latest MAGflex Slim 500.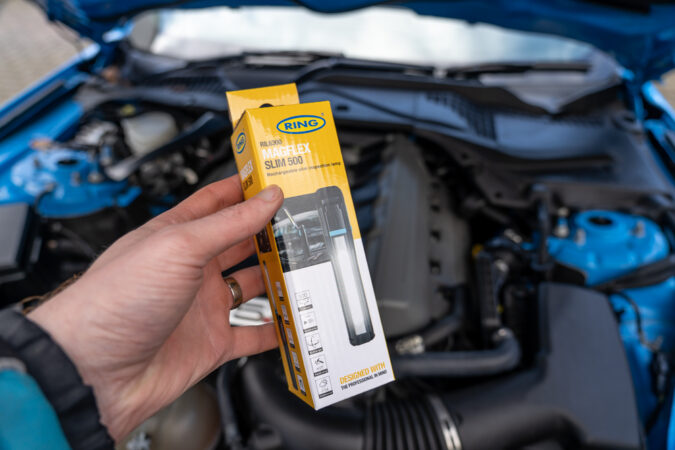 On the surface, it's a seemingly more compact version of Ring's also-new Max 500. The latter is not-so-petite, larger, and chunkier than the Slim. So much so, that in your hand, it feels at least half the size of the Max 500. Yet, the Slim 500 still carries the same 500-lumen output, though with a smaller battery. Plus, the Slim gets the same 6000K colour temperature for a crisp, bright white light.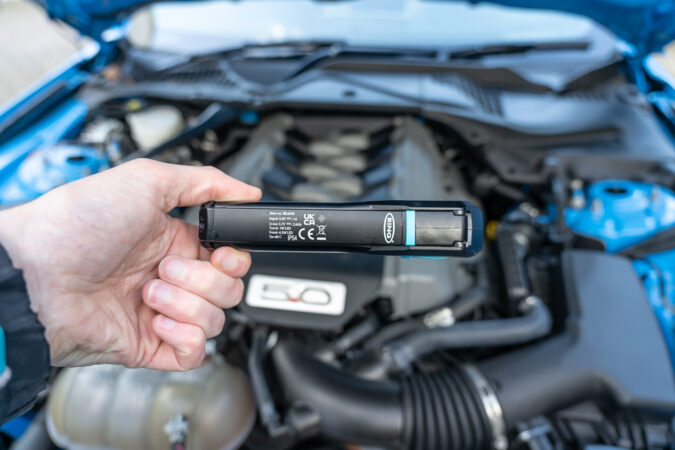 Small, But Just As Mighty
Altogether, this enables you to illuminate a sharp, even, and penetrating light over a fairly wide area. It's especially useful, in our case, for lighting up the engine bay. Here, there are a lot of hidden pockets and little nooks, which would've been invisible in your typical outdoor or even strong indoor lighting. Should this not be sufficient, at the very end of the Slim 500, there's a 70-lumen torch, as well.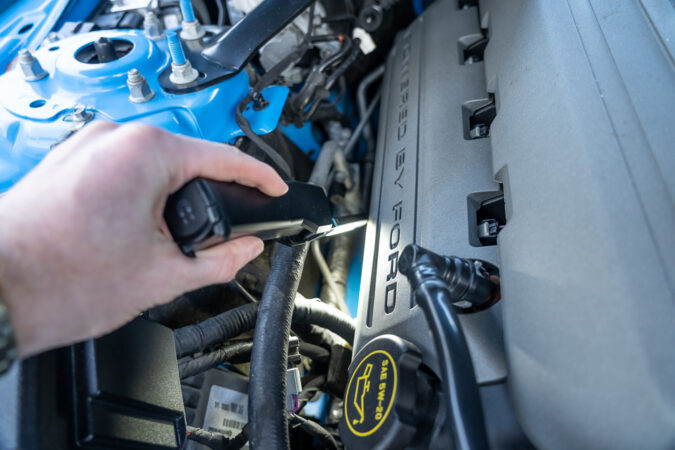 While obviously not as bright, it's handy for those instances where you need directional lighting. For example, pointing it into a hole or narrow gap without having all that light bouncing backwards and blinding yourself. Therefore, it functions just like a flashlight. On its full 500-lumen setting, the Slim 500 has a decent 3.5-hour operating time. Or, around 6-hours on its low, default 250-lumen setting.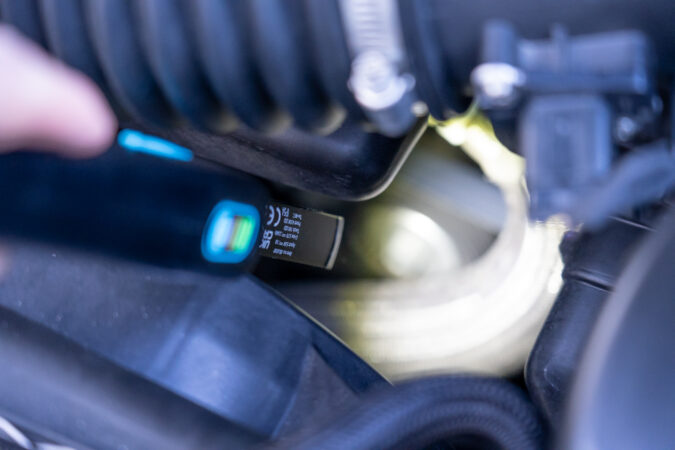 The best reason why you'd opt for the Slim 500 instead of the Max 500 is its relatively diminutive and tightly-packed dimensions. The lens-slash-torch essentially folds into the frame itself when not in use. This makes it easier to lug it around or to store it safely, without fear of damaging the lens. Another advantage of its slim head is that you could more readily stick it into and poke through hard-to-reach spots.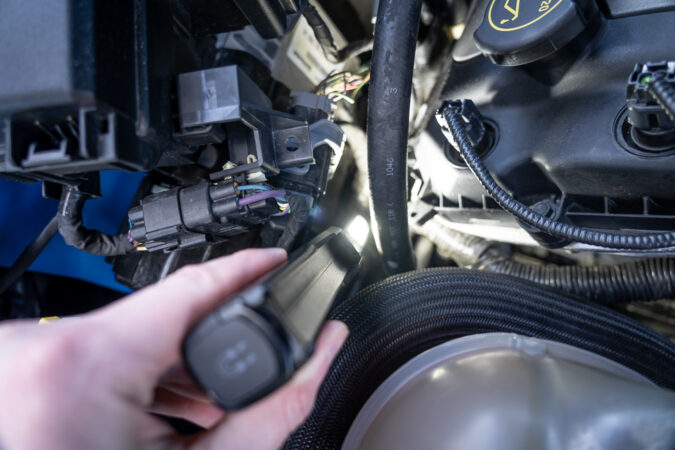 Getting Into The Ins And Outs
Where, in our testing, the thicker frame of the Max 500 simply can't go through. For example, you'd even consider sticking it inside your oil reservoir filler cap, just to see what's going on in there. After all, all mechanics have to deal with this eventually, as cars don't generally have huge gaps to stick a big inspection lamp into. All the while, the Slim 500 could very easily slide past them.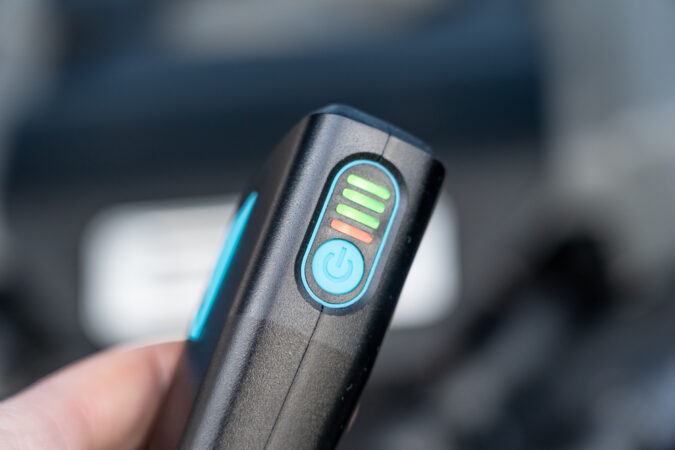 Better still, the head of the Slim 500 is rotatable by 270-degrees, which enables you to better position where you'd like those 500 lumens to shine onto. Once you flip the torch open by 180-degrees, you'll then note the sturdy ratcheting mechanism on the hinge. At the bottom of the comfy handle, there's both a strong magnet and a robust handle. Thus, you could mount the Slim 500 anywhere you'd like.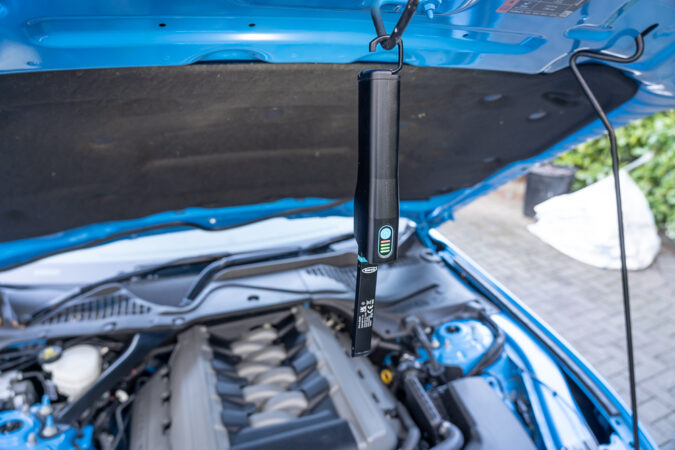 Whether to leave it hanging from the bonnet lid. Or, perhaps sticking it onto a metal surface. Other than that, you won't have to be concerned about babying the Slim 500, either. The USB-C charging ports are hidden underneath a rubber flap. This contributes to its IP54 weatherproof rating. And, it includes an IK07 rating for impact resistance. Still, we'd recommend being a bit more careful.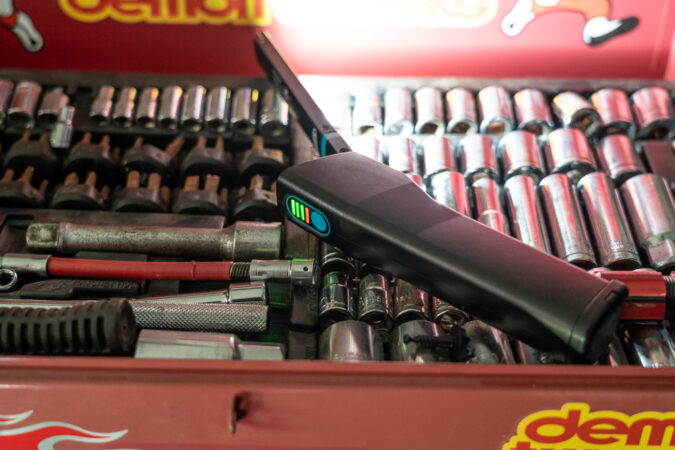 That folding mechanism does make it more vulnerable to snapping off. Otherwise, and as a whole, if you're working professionally or full-time, you're predominantly reliant on the Max 500. It has that enduring battery capacity and even a UV light for detecting leaks. But once it comes time to dive deep into the smaller gaps and narrow subsections, the Slim 500 gets you places that the Max simply can't.