The Ring RTC1000 Premium Rapid Digital Tyre Inflator is a modern and easy to use tyre inflator, which makes pumping up your tyres a simple process.
Is The Ring RTC1000 Easy to Use?
The Ring RTC1000 has a quick set digital gauge and a larger active digital readout to easily pump up your tyres to the exact pressure. It can measure the pressure in PSI, BAR and kPA, whichever suits your needs. The flat design gives it maximum stability during use. It has a large on/off button which is essential when your hands are dirty or greasy, or if there isn't enough light.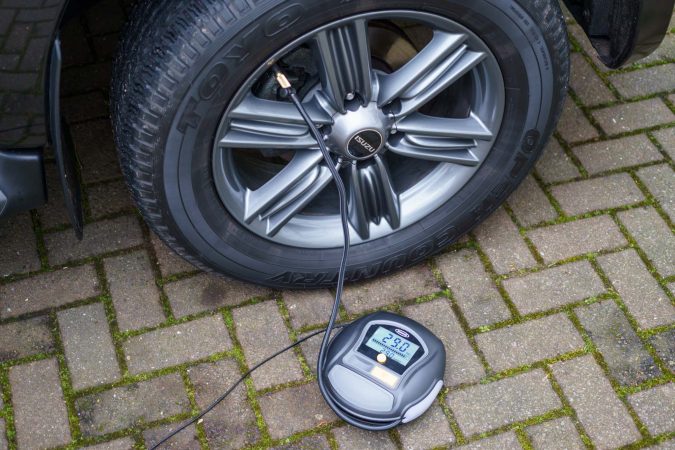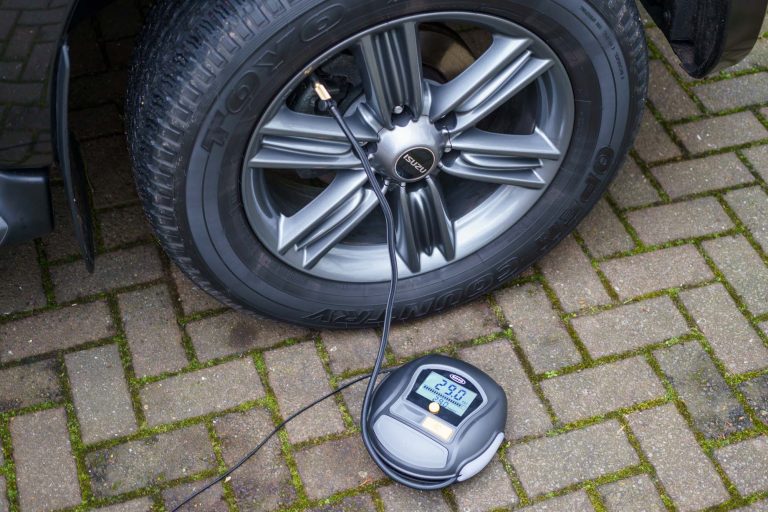 The Ring RTC1000 can inflate a 13" tyre from 0 to 35 PSI in under two minutes, making it very useful when you're late for work! It has a valve cap storage compartment for safe keeping, so you can't lose them during use.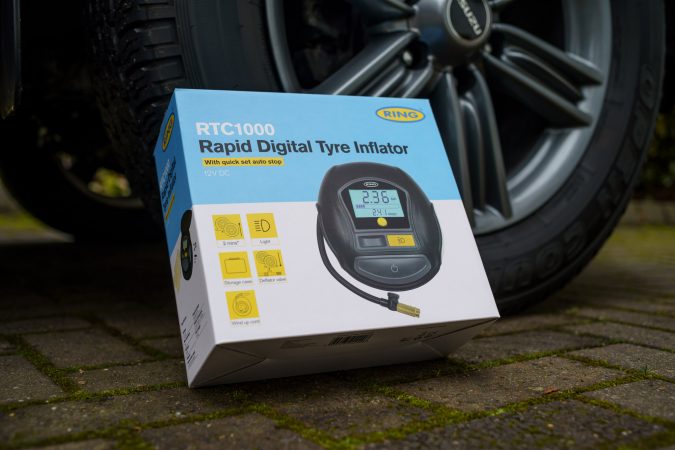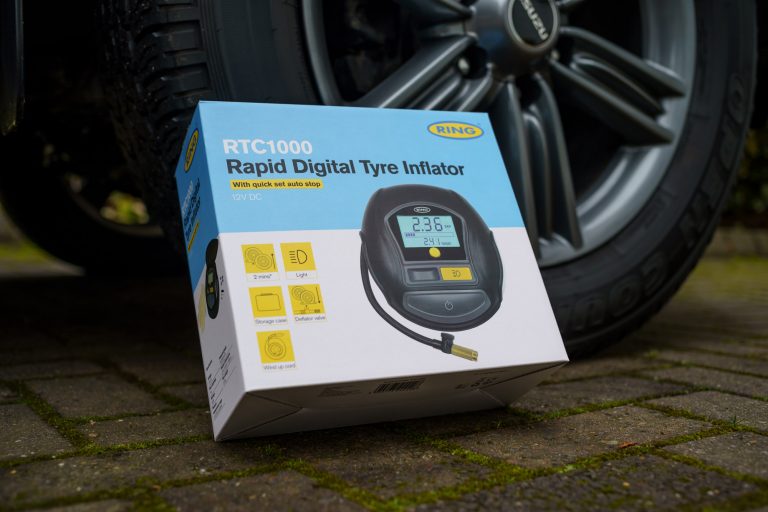 If you need it, there is a tyre deflation valve that quickly releases unwanted pressure, near to the brass valve connector. It is fitted with an extra long 3.5-metre power cable, and a 12V DC power plug equipped with a fuse. The power cable is on a reel that is easily wound in and out as required. Most importantly, it comes with a 70 cm long air hose with an easy access storage compartment, that is specifically designed to reduce kinks. It also includes a handy storage case and its small size (225mm x 205mm x 95mm) and low weight of 1.07 kg, makes it easy to carry or to keep in the car for whenever you might need it.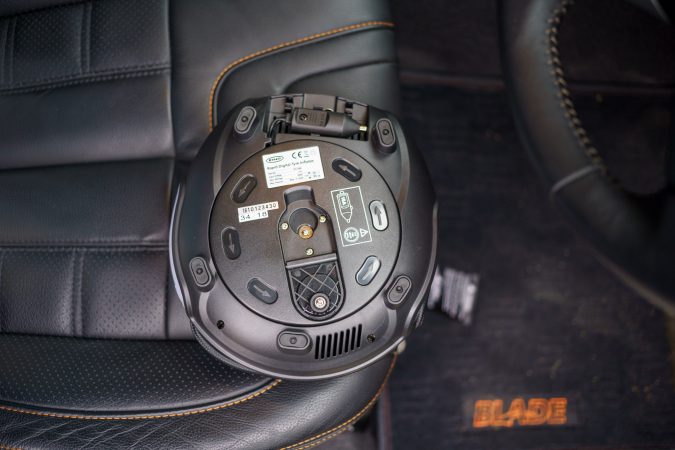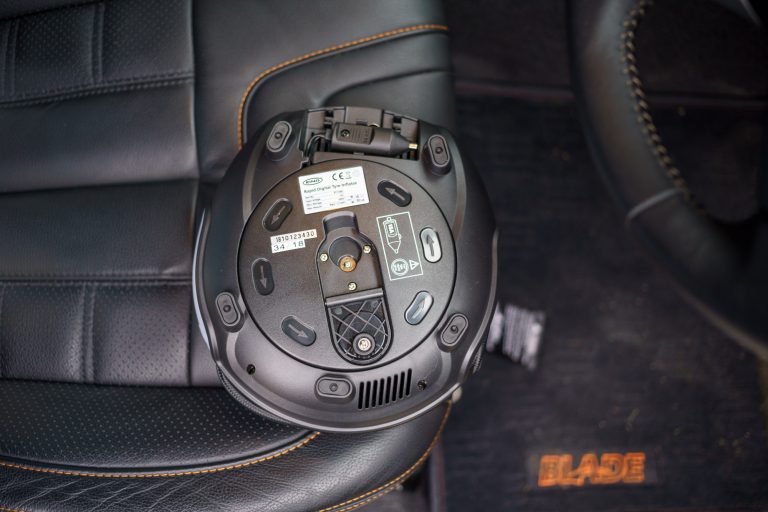 Impressive Features
Possibly the most important feature would be the digital pressure setting. The Ring RTC1000 tyre inflator keeps a set value for the pressure visible on the bottom of the screen, at which the device automatically stops when it has reached the desired pressure, adding to its convenience.
There is also a powerful LED light at the side of the device, if your tyre goes down at night, it is all the light you will need.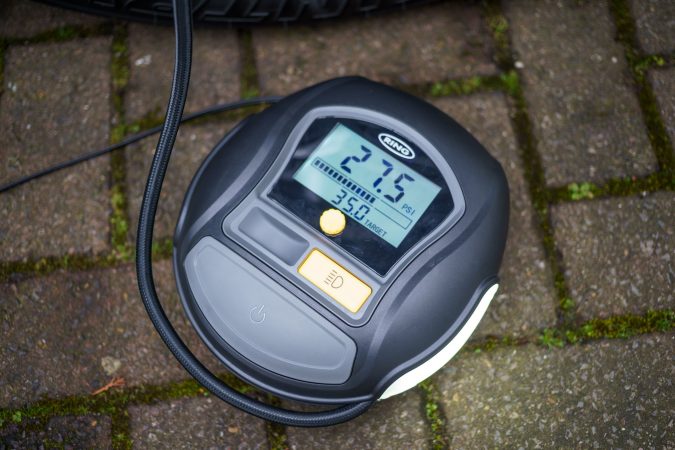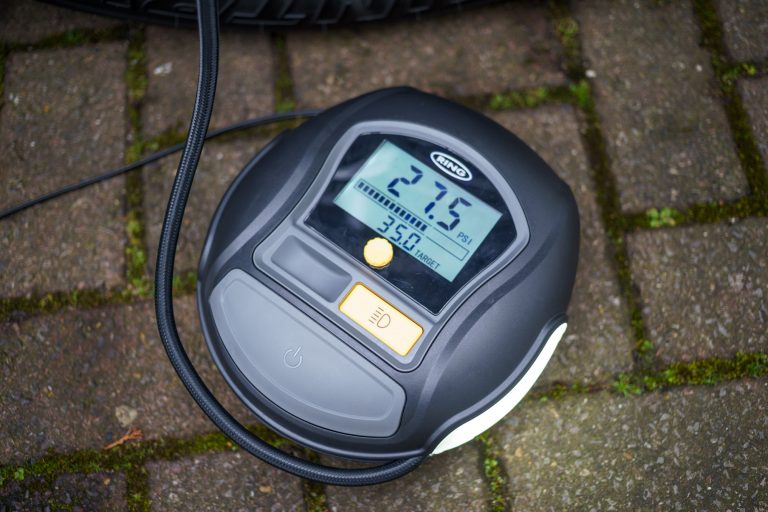 The Ring RTC1000 also has a three-piece adaptor kit for bikes, air beds, and pretty much any other kind of inflatable product. The digital screen makes it simple to use.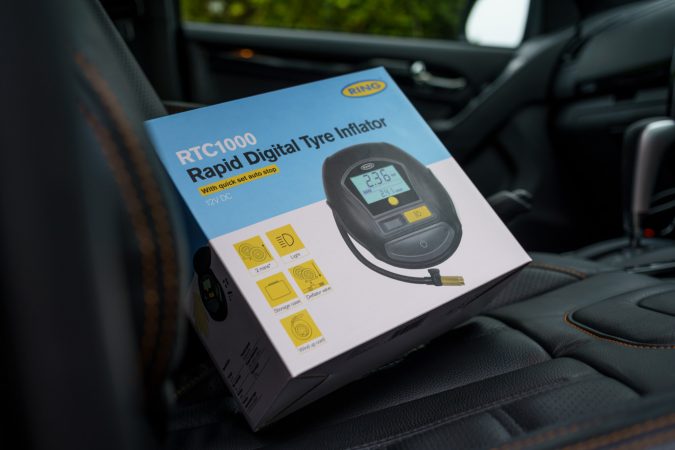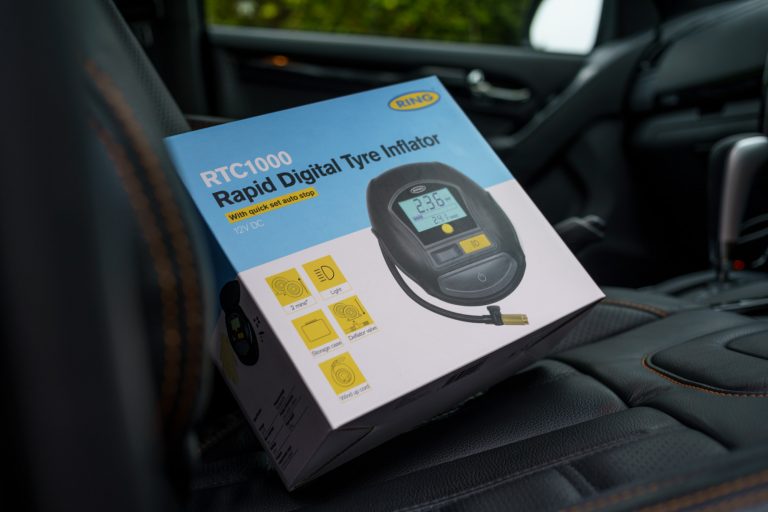 Lastly, the premium brass screw stem valve connector helps with awkwardly placed tyre valves and allows you to tighten and loosen the connection very easily.
The Ring RTC1000 – Is It One Of The Best?
The Ring RTC1000 tyre inflator is a complete package that eases the maintenance process on your tyres and anyone can use this product without reading the book. It comes with a compact storage case to keep the device safe from damage or dust whilst stored in your garage or car.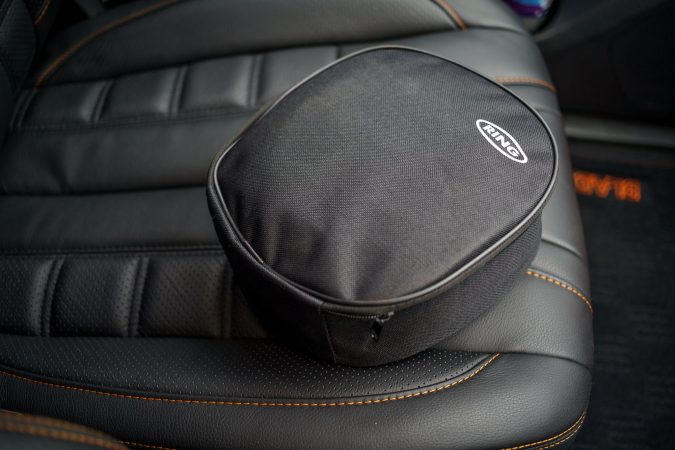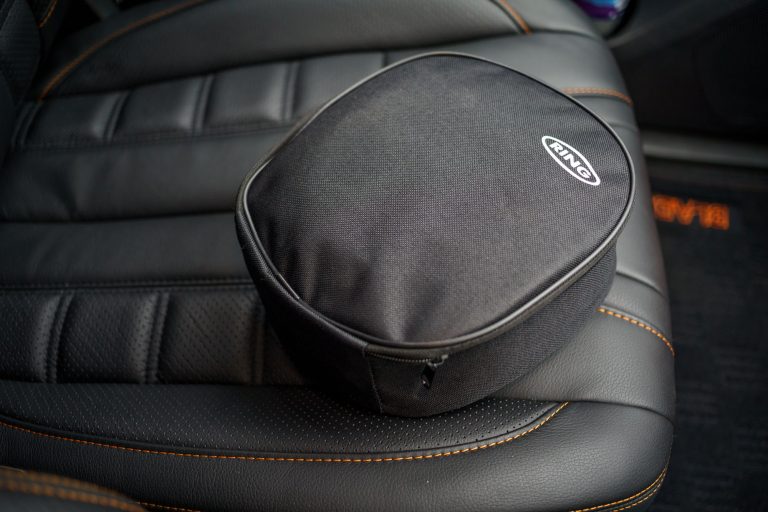 The set also includes a spare fuse, four spare valve caps and a pair of gloves to keep your hands clean. So far this is the best tyre inflator we have come across as it is easy to use and robust. Currently £48.49 on Amazon.