Introducing the Mountain Rescue Edition
Out of Glasgow emerges a brand-new, all-electric rescue vehicle designed specifically for the rugged terrains of the UK. Munro Vehicles has unveiled the Mountain Rescue edition of its MK_1 electric truck, a 4X4 that's both tough on the outside and green on the inside.
Designed after extensive chats with mountain rescue teams across Scotland, England, and Wales, this is a vehicle tailored for heroes. With the capacity to safely carry a stretcher and three passengers, it also boasts roof-mounted blue lights and ample space for emergency equipment. This isn't just a vehicle; it's a lifesaver in the making.
Why It Stands Out
Following the Munro MK_1 Pick-Up's launch earlier in May, this Mountain Rescue Edition showcases the adaptability of Munro's MK_1 range.
Its creation taps into the increasing global demand for zero-emission off-road vehicles. As industries from mining to defence look for ways to reduce their carbon footprint, Munro is offering them a solution that doesn't compromise on power or performance.
As for its cargo capabilities, the rear bed of the Munro MK_1 Truck easily handles a whopping 1050kg payload. And if you're thinking about towing? The Performance model can haul up to 3,500kg. Whether it's technical rescue tools or water equipment, this electric beast can handle it.
Under the Hood
Power and speed are at the heart of the MK_1. With a peak power output of 375 / 280kw and a whopping 700Mn / 516ft-lb of torque, this truck doesn't just promise performance; it delivers it. Imagine an electric truck that sprints to 60mph in just 4.9 seconds.
And with its 82.4kWh battery, a full charge offers over 190 miles of driving. That's up to 16 hours of off-road action on one charge. When it comes to recharging, you can juice up its battery from 15% to 80% in only 36 minutes using a 100kW DC charger.
A Nod to Its Roots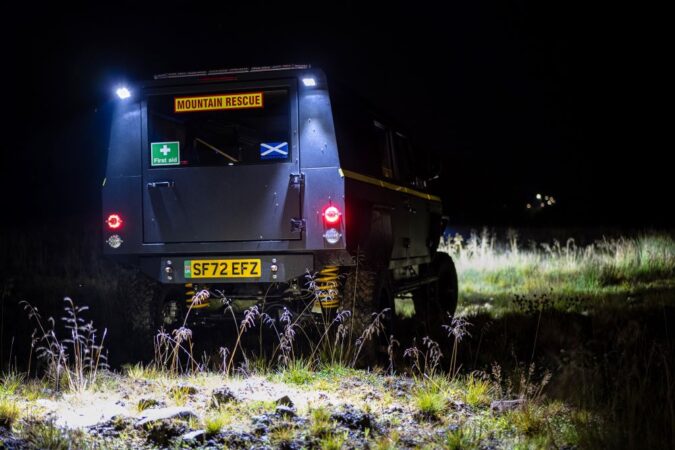 Here's a fact to sprinkle into conversations: the Munro is the first light vehicle produced in Scotland in over 40 years. Designed, engineered, and built right here in Britain, it's a testament to home-grown innovation and ingenuity. Russell Peterson, Munro's CEO and Co-Founder, expressed his excitement about the Mountain Rescue edition.
The deep consultations with Mountain Rescue Teams showcased the MK_1's adaptability and its suitability for even the most challenging terrains. Peterson also gave a shout-out to Lyon, the outdoor equipment distributor who provided the kit bags and stretcher for the launch.
The Munro MK_1 Mountain Rescue Edition is more than just a vehicle; it's a statement. A statement about the future of green vehicles, the potential of electric power, and a commitment to serving those who serve us every day. As the automotive world evolves, it's refreshing to see a company that not only embraces change but drives it.