Perhaps blinded by the times of old, I found that thinking of Skoda would always make me do a silent cringe, and I could never quite put my finger on why that was. However, driving a new one has made me reconsider my false judgement.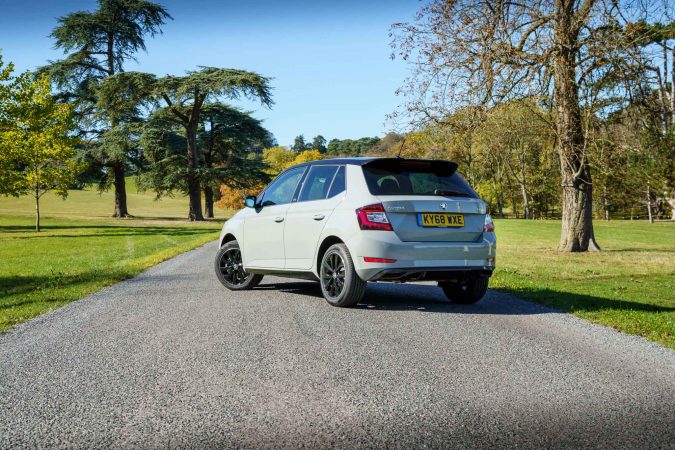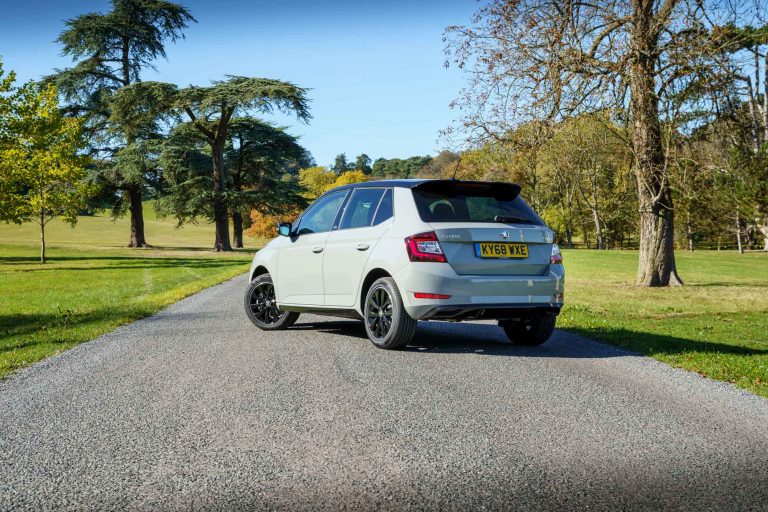 So, What Was It That Helped Convert Me?
The car I tested was a Skoda Fabia 1.0 TSI Monte Carlo 5dr, which is basically just Skoda's special edition of the normal TSI Fabia.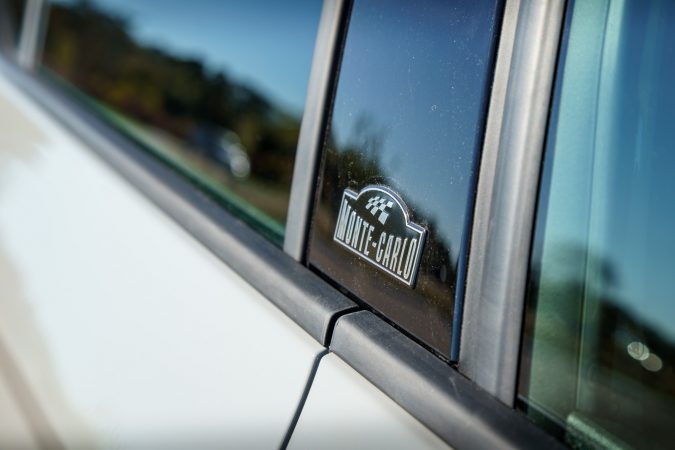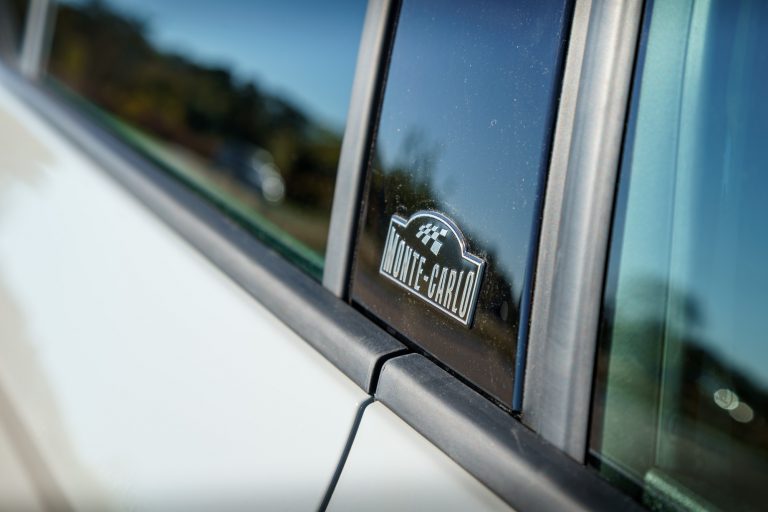 The TSI part stands for Turbocharged Stratified Injection, a clever piece of engineering that combines both turbocharging and direct injection to beef up that little 1.0-litre engine. Meaning that this particular Fabia feels more like a 1.8 litre but with the low fuel consumption of a 1.0 litre, saving you size, weight, road tax and insurance cost for younger people. In fact, its overall combined mpg is 64.2!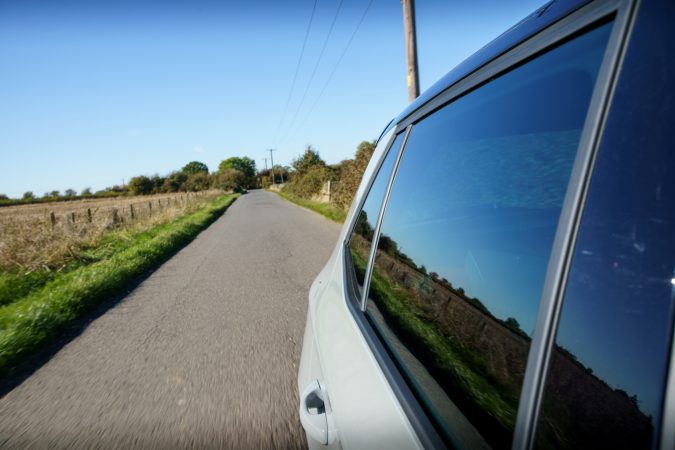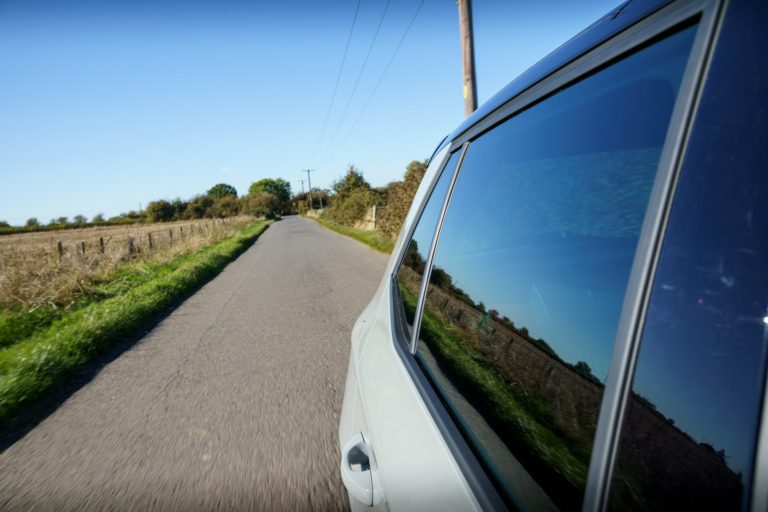 Brandishing an engine like this one is not going to shoot the performance figures through the roof. There is a top speed of 115mph, a 0-62mph time of 10.60s and 95bhp overall.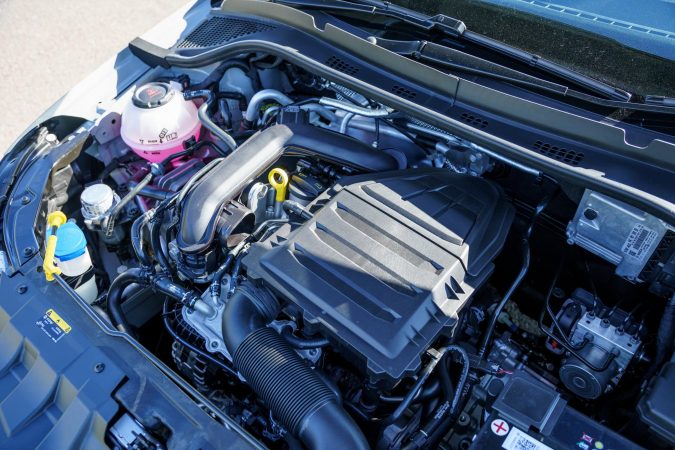 Driving The Sort Of Fabulous Fabia
For the most part, the Fabia was wonderful to actually drive. First gear felt very close to sluggish, but as you navigated through the 5 other ones, everything started to kick in and it became a very fun place to be. Second gear is where the Fabia really thrived, corners suddenly became my favourite thing to do. Changing down from third coming up to a tight bend, stamping on the accelerator when exiting, feeling that turbo boost was plain addictive. There was very small amount of lag from the turbo, and a fresh wave of surprise would hit you every time, knowing that it was only a 1.0-litre.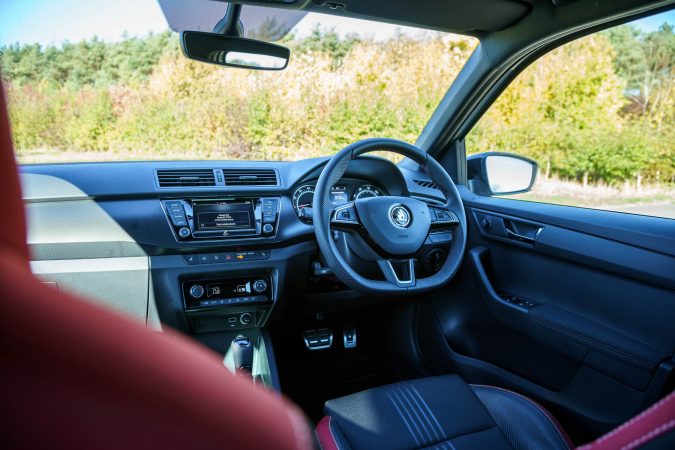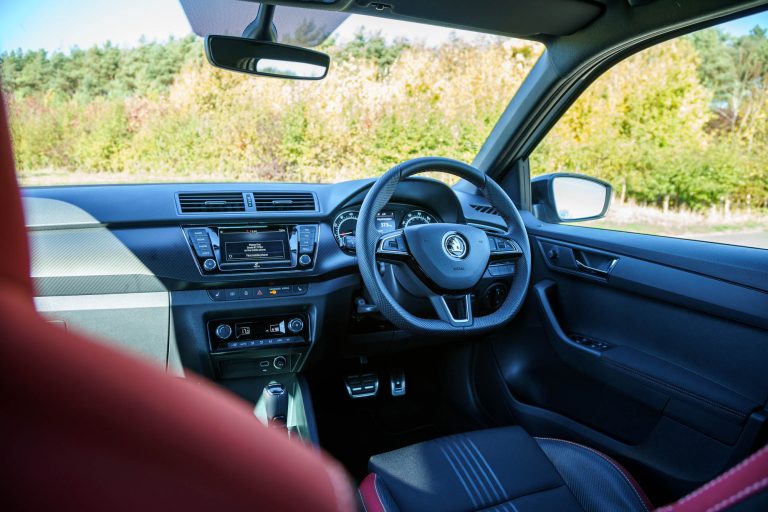 Another perk that I noticed, was how smooth the gear changes actually are. I drove a Vauxhall Corsa earlier in the day, where the gear stick kept getting stuck and knocking the edge of other gear slots as it slid past. In the Fabia, it was a different story, the gears were done efficiently with no problems. Plus, there was a sort of armrest that your elbow sat on while driving so that you would always be in the right place to change gear.
The seats themselves were a pristine stitched leather, they seemed to wrap around you the perfect amount, not too much to the point of annoyance, but enough to stop you being flung around.
The steering was effortless. The steering wheel itself wasn't anything special, average in size and wielded the perfect number of buttons to avoid an off-putting cluster.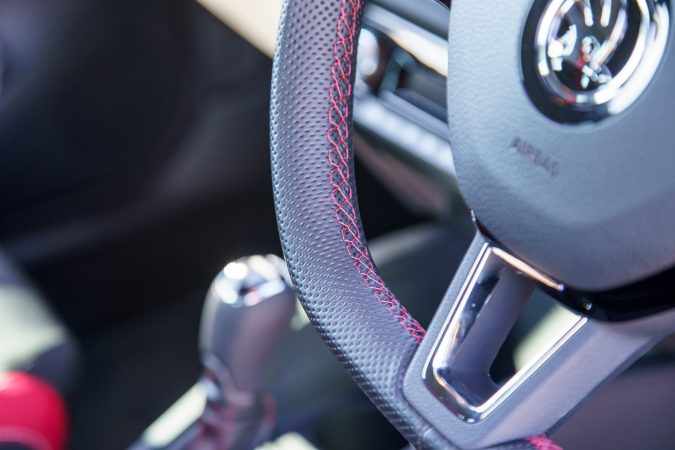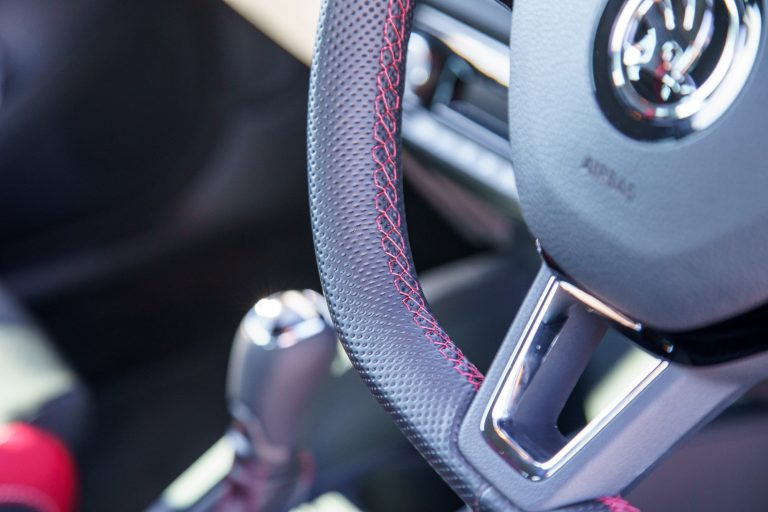 Unfortunately, I do have a couple of moans. Same as everyone else, being able to relax in a car while cruising on the motorway is pretty high up on my list of requirements. So, when I dipped onto the M20 I was rather disappointed with the amount of road noise, it wasn't a ridiculous amount, but enough to stop me from feeling comfortable. Although, that is pretty much what you can expect from these kind of cars.
The last note worth mentioning  I have is the suspension, it was needlessly firm (contributing to some of the noise). This makes for better handling, but does mean you would be able to feel every bump and pothole. Along With the condition of certain roads located where I drove the Fabia, I found myself becoming increasingly uncomfortable within a comfy interior.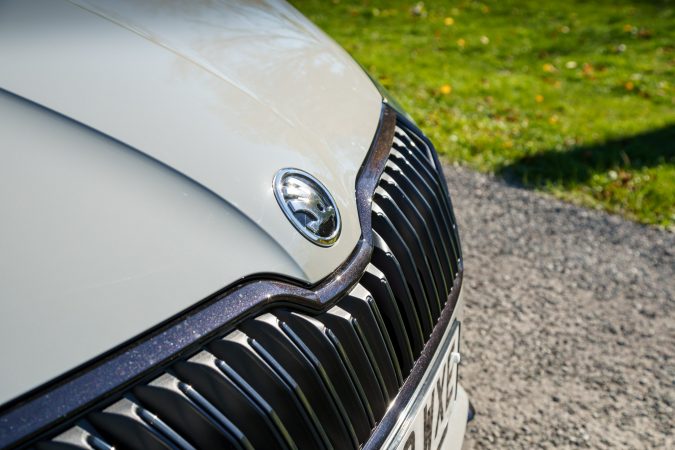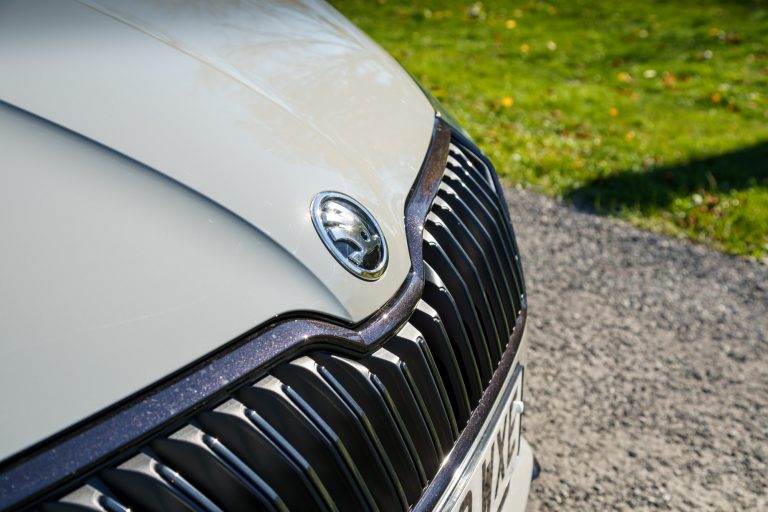 How About Owning A Fabia
Skoda have tried to make your life easier every day that you drive. For example, heated seats, rear parking sensors, front assist and cruise control are all on the edge of their toes waiting to be used. Combining the features, engine size and price leaves the Fabia sitting in an insurance group of 9E.
Upon purchase of a brand-new Fabia, there is a 3 year manufactures warranty along with 3 years paintwork guarantee, both standard offers.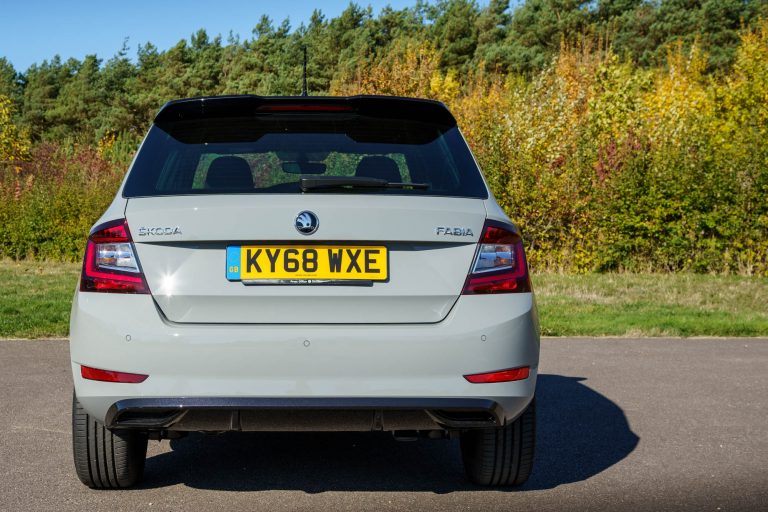 Verdict
Overall, the Fabia is a good car. Easy to drive, easy to park and cheap to run. If you can put aside the noise and repair costs then the Fabia is definitely worth considering when buying your next car, brand new from £17,180. Though, for that sort of money, I would personally sway more towards a Volkswagen.