I got the opportunity to test out the Skoda Superb Estate dog patrol car. The vehicle had been modified to include external Police livery and lighting. The rear seats were also removed and a cage installed to house two Police dogs. Sometimes we forget about the specialist cars needed for some industries. This model helps meet the requirements of UK Police forces to carry dogs efficiently.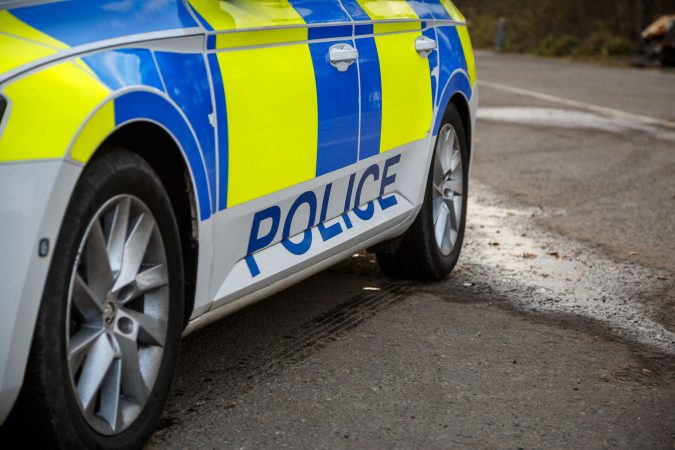 Skoda Superb Estate Police Test Drive
I looked around the car and then tested its capabilities on an assault course.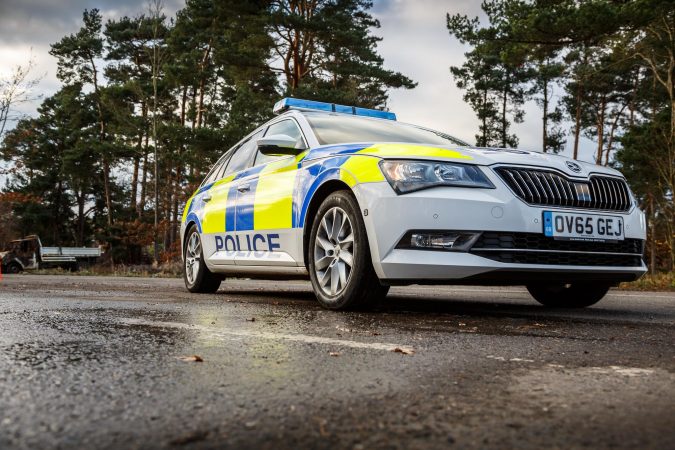 The course was set up on private ground and gave me the chance to safely demonstrate how manoeuvrable the car is. I got a good insight into what it would be like pursuing a criminal in an urban environment, including lots of sharp cornering and last minute u-turns.
I saw just how adaptable the Skoda Superb Estate is and why it is the vehicle of choice for Police dog patrol cars.
Hounds At The Ready
It was interesting to learn how the cars are used. Once on location, the dogs exit out of the front of the vehicle through the driver's door as the officer gets out. This means that they are instantly available, so when the pursuit continues on foot, the dogs have the advantage.  Only a very speedy criminal could escape from one of our well trained four-legged friends. The canines can also exit via the rear doors for non-emergency situations as seen here.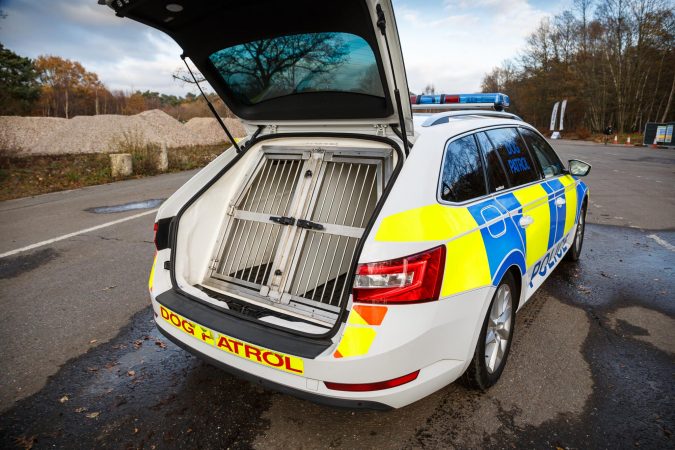 As a side note, the police dogs do not just catch criminals, they can also detect drugs cash and firearms.
Skoda Superb Estate
During my time testing it, the Skoda Superb Estate took a battering from weaving in and out, starting, stopping, accelerating and harsh braking. I was impressed with just how efficient the model is and I probably didn't even get over 40mph during these manoeuvres.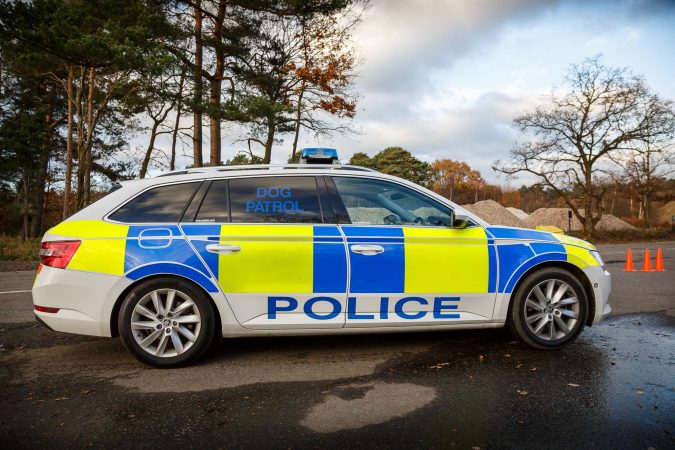 The fact that the vehicle can take this kind of pressure on a daily basis is one of the reasons why the Police have chosen Skoda, because of its proven reliability and outstanding all-around performance.