2018 Skoda Superb Estate SportLine 2.0 TDI Review
We've had the opportunity to test out the Skoda Superb 2018 Estate SportLine, and here are our thoughts on Skoda's own luxury estate.
What is the Skoda Superb 2018 Estate SportLine all about?
Back when the original Superb was introduced, it was definitely regarded as highly reminiscent of a same-year Volkswagen Passat, and it was for good reason.
However, as the Volkswagen Group expands extensively over the years, Skoda have incorporated a bit of individuality into their own lineup. That said, serving as a value emphasised option in a market saturated with plenty other excellent options, is the Skoda Superb a genuinely worthy contender?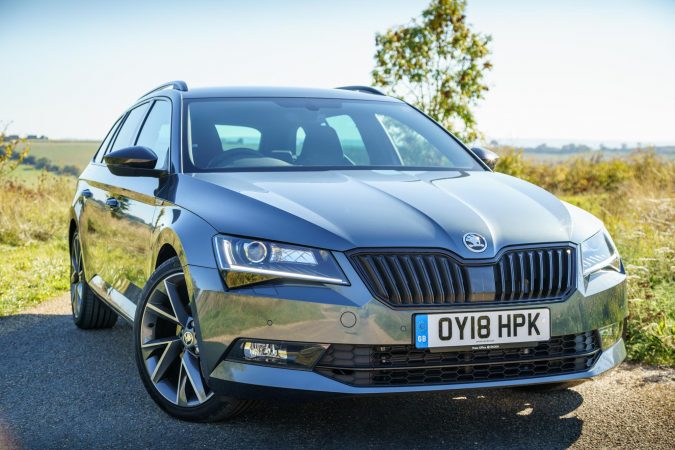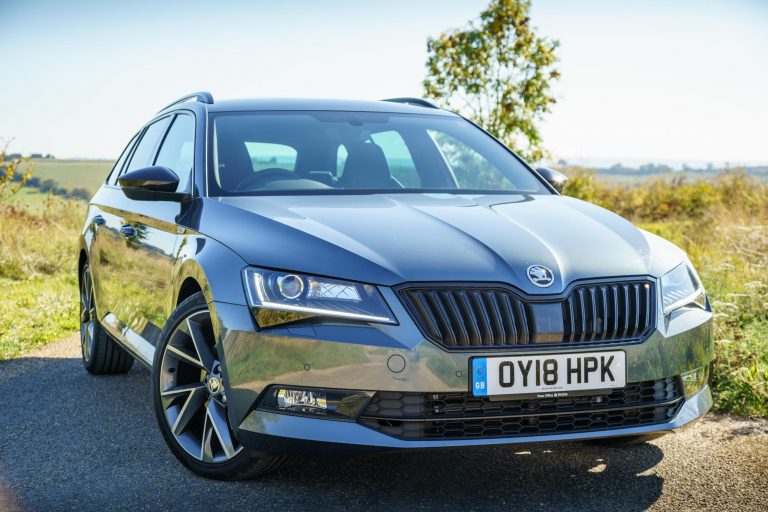 Aesthetics wise, I reckon Skoda has it nailed. While some portions of the Estate are evocative of a VAG product, it has a subdued and sharp Skoda look that's undoubtedly desirable at the moment.
While I think that the Superb Estate's headlamps are a bit too streamlined, it does make the car that bit more contentious and identifiable. It's an aggressive styling done just right.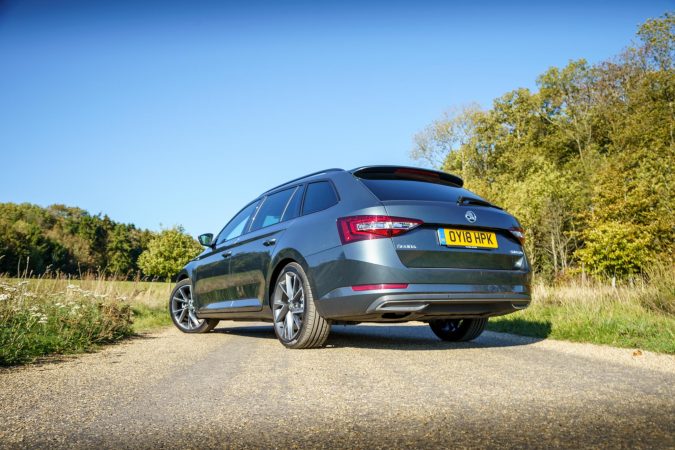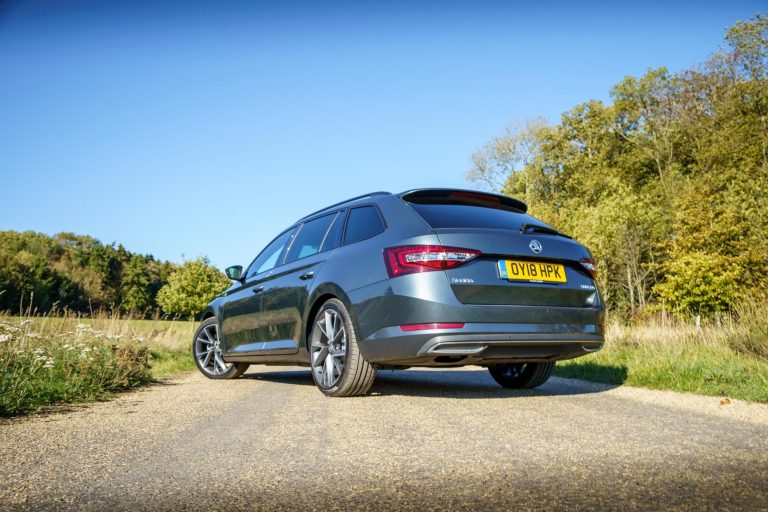 What further accentuates the styling though is undoubtedly the colour. Although it's your typically monotonous Quartz Grey metallic paint, when complemented by the blacked out grilles and paired with those 19″ Vega alloys, the Skoda Superb Estate is one menacing stunner.
While you may be hoping for a performance endowed vRS-esque variant, our Superb Estate has to make do with a 2.0-litre TDI turbodiesel inline-4 engine instead. Producing 148 horsepower and putting out 340 Nm of torque, its in the middle of the pack output wise, and should prove to be a popular diesel option for the Superb Estate.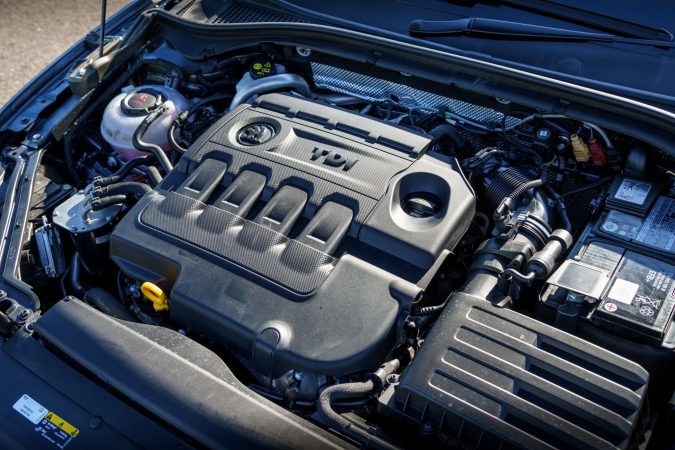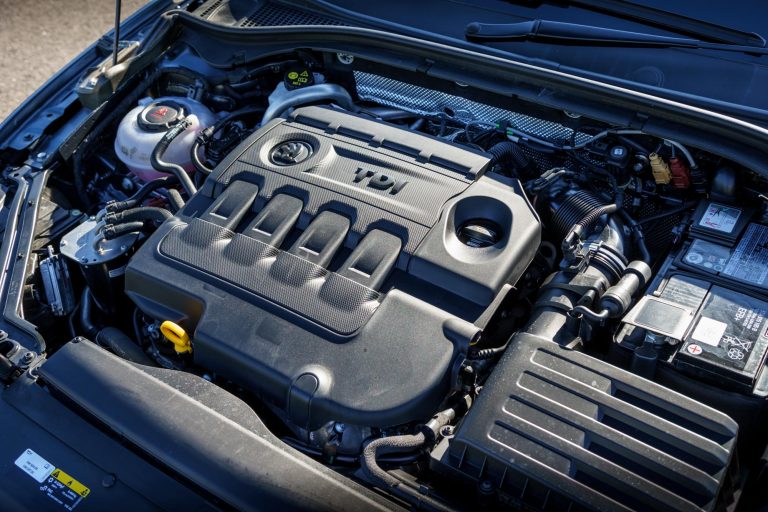 The engine is then married to a 6-speed manual transmission that spins the front wheels in our spec. This propels the estate from 0-62 MPH in a steady 9.2 seconds onto a top speed of 135 MPH.
Being a diesel engine has its advantages, in fact, our Superb Estate is actually more economical than the Fabia SE L hatch we recently tested. Mustering 65.7 mpg while putting out 113 g/km, this diesel estate is suitably modern and prime for daily-driving.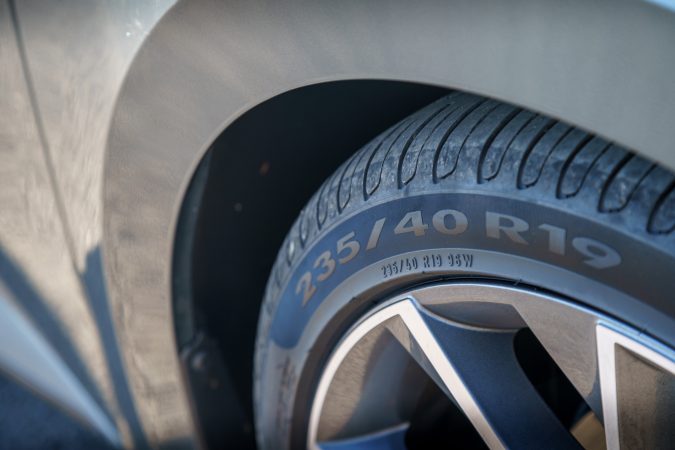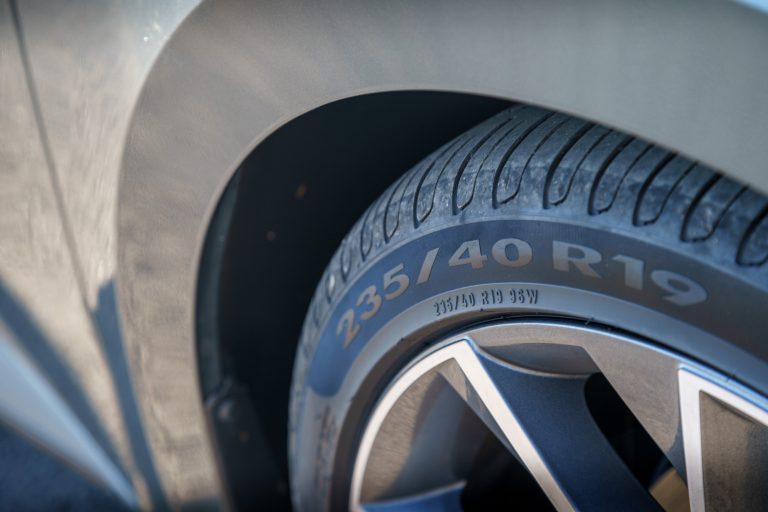 Proponents of a stealthy sleeper estate may be delighted to find that a Skoda Superb Estate opted with the most powerful 2.0 TSi petrol engine with all-wheel drive will do 0-62MPH in approximately 6 seconds. Meaning that this very practical estate will just about tail a Honda Civic Type R in a straight line.
How does it drive?
Do note that Skoda has really oriented the 2018 Superb Estate to be more of a comfortable long distance cruiser, with its engine options prioritising economy above outright grunt.
That said, thankfully our Superb, with its rather brawny diesel engine can definitely punch above its class. With its prompt turbo response, the engine suggests more power than it actually has down low. It has enough torque to pull the Superb Estate off the line swiftly but diminishes at the top end. So it doesn't feel quite as engaging as it may initially hint.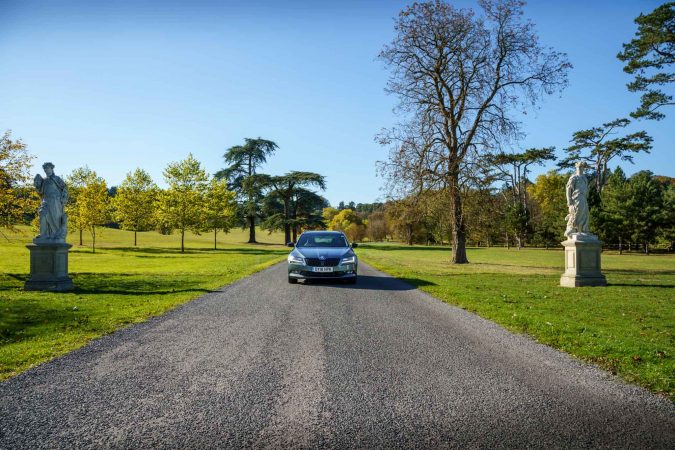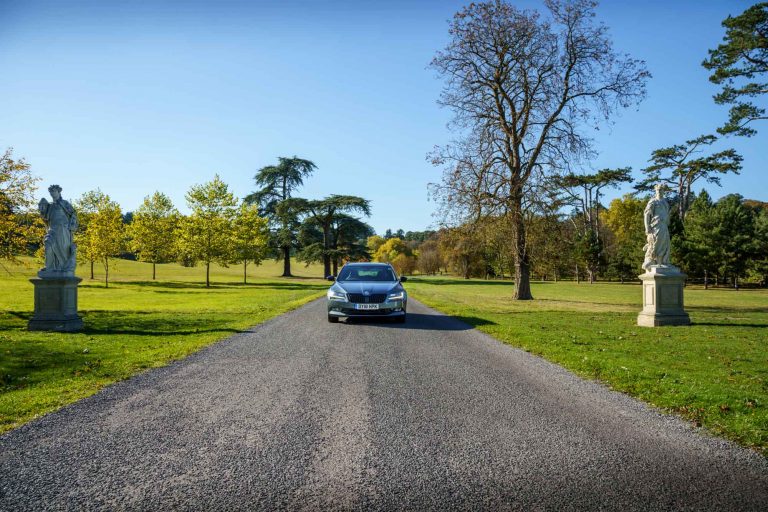 Thankfully though it is quite a refined unit without any noticeable vibrations during its operation. It only whirs along at a coarse diesel note as you push it. Truthfully, it is plenty adequate for the car, and it'll tow a trailer while laden just fine.
As odd as it feels to drive a premium car with a manual transmission, the Superb Estate's 6-speed manual offers a consistent featherweight shifting action that's mildly notchy. You can just about gently coax it into gear and it'll gingerly click with a reassuring action.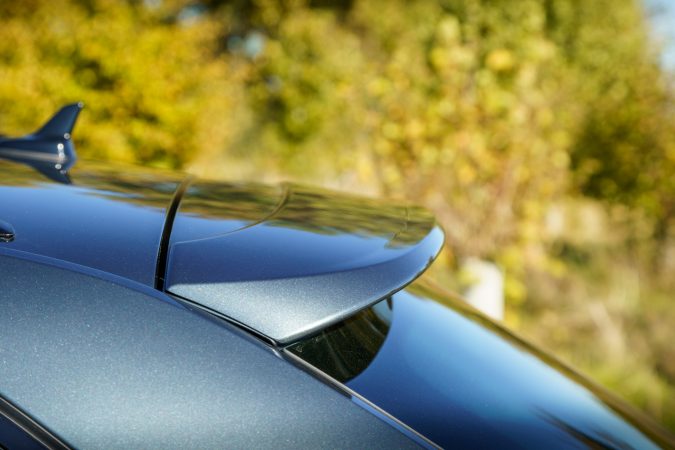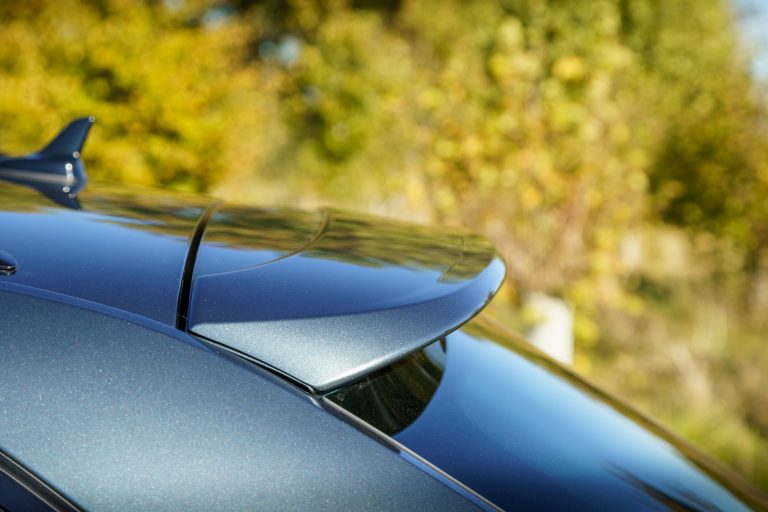 Firmly resolved in providing a comfortable and refined ride above all else, it's not the most belonging on a stretch of B-road. It confidently rotates itself around corners without much body roll.
The driver inputs are mostly inert of any real communication or feeling, but with an accurate steering, dependable traction and assertive cornering demeanour drivers can feel confident clawing from corner to corner.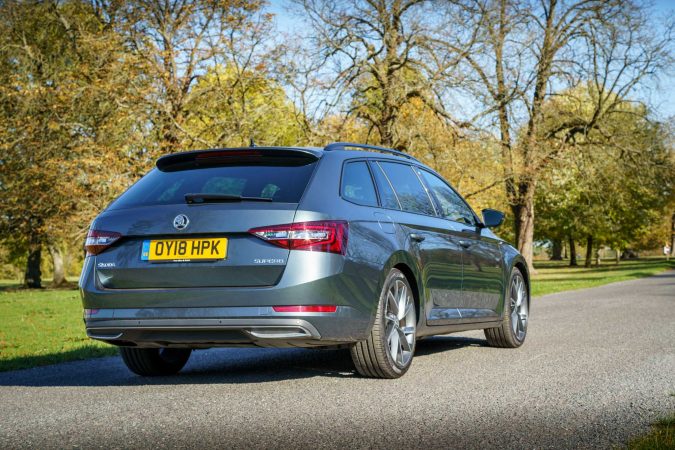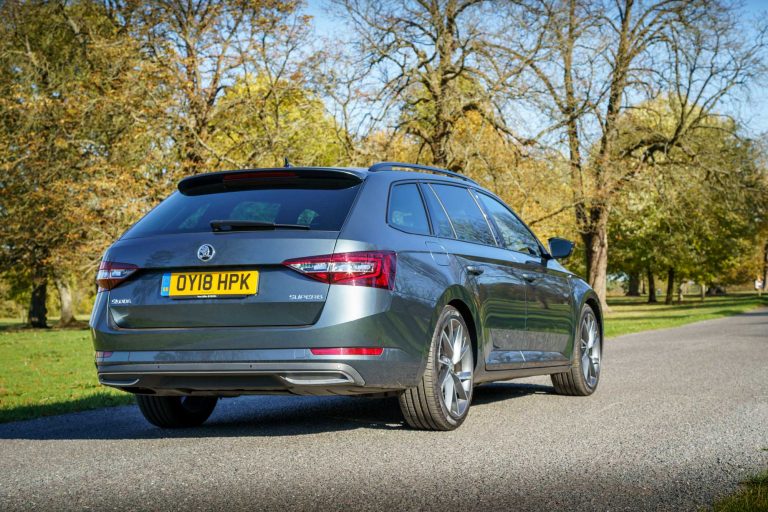 What is quite impressive though is the Superb Estate's aptitude at dampening road imperfections. It barely flinches encountering an unexpected mid-corner bump and maintains its cornering line throughout regardless.
With that decorum, this estate is quite the cruiser. Handily wafting over crevasses and undulations it steadily makes pace with haste. But massive bumps will send a jarring shock into the cabin, no doubt worsened by the big 19″ rims. If maxium comfort is your goal you'll want to avoid the Sport mode, as that tenses up the ride a tad too much translating to a nervous chassis at times.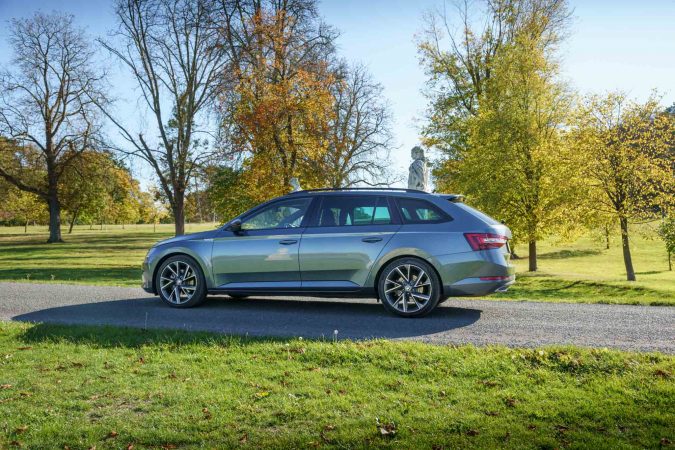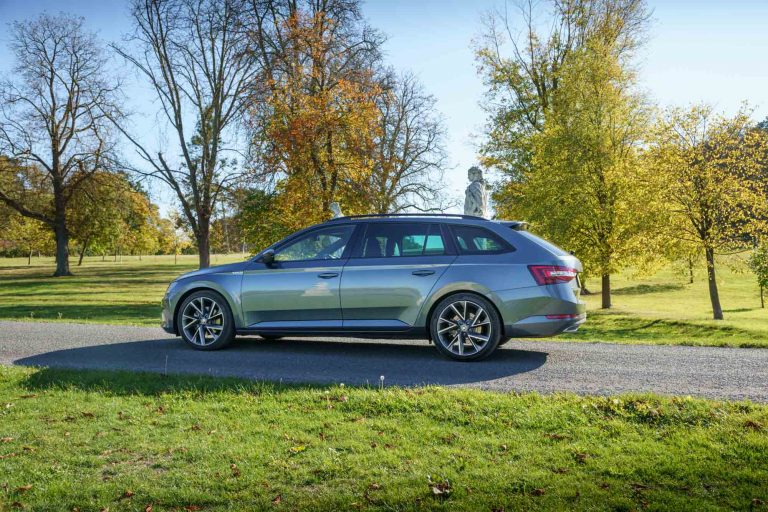 However, settle down and bring it onto the motorway, and the Superb Estate will frivolously rack up the miles without you noticing. Cabin noise is largely null bar the perceptible wind whisper at motorway speeds. It doesn't quite have the most serene cabin, but it does tout a ride befitting of a long-distance cruiser.
What is the 2018 Skoda Superb Estate like inside?
The interior is quite a nice place to be in too. Our test Superb Estate features a set of Alcantara sports seats with diamond stitching, and not only do they look stunning, but they're also gratifying to sit in. Providing ample bolster support, these hold you in place firmly while providing supple seats that will comfortably seat any adult for long journeys.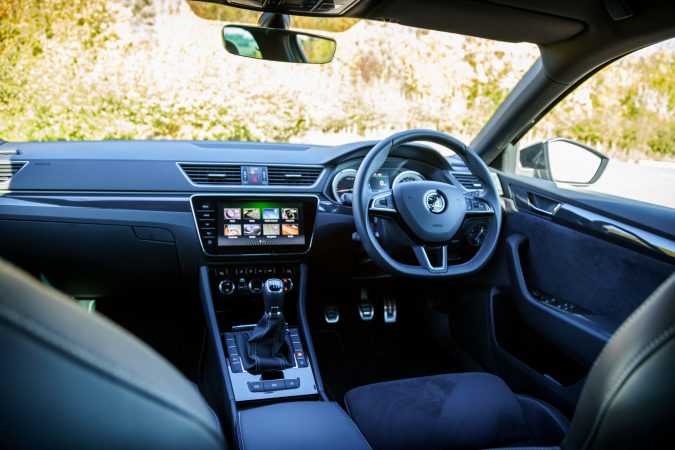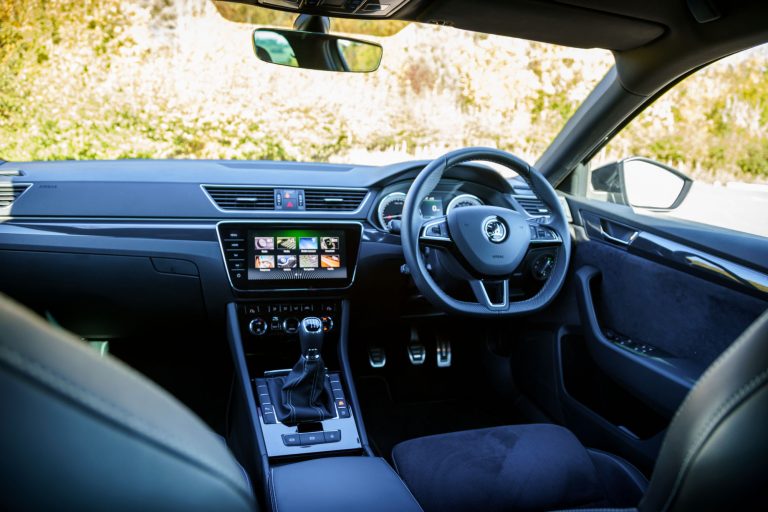 Material choices are top notch here, most plastics you'll touch are made to be soft. The switchgear are largely borrowed from a Passat, and the fit and finish is confidence-inspiring.
The dashboard and centre console are sleek and modern and free of clutter. You'll find a big 9.2″ Columbus satnav touchscreen infotainment system which is an extra £885. It's both intuitive and agreeable to operate in the middle, and you'll want it if you're opting for the S or SE trim.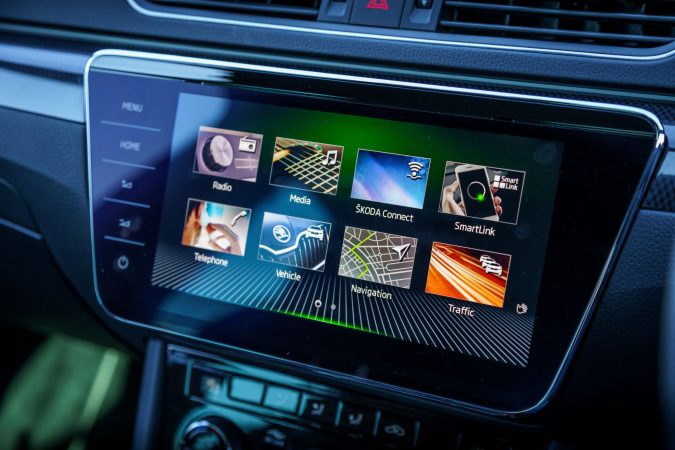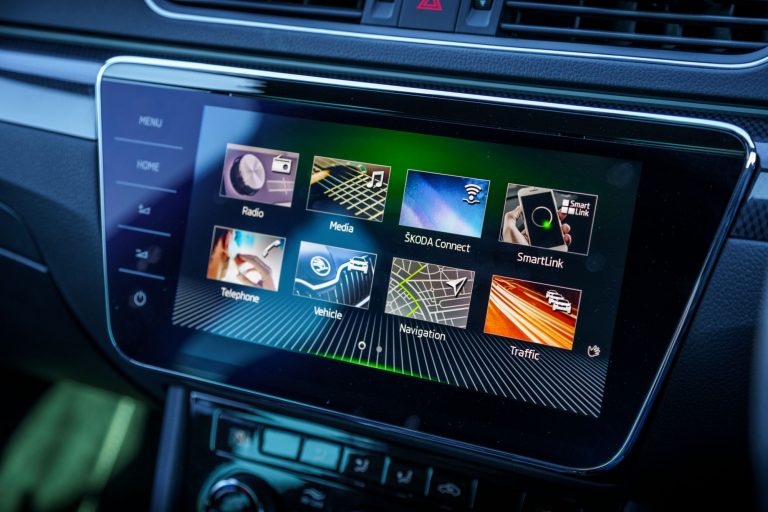 If space and practicality are what you seek, the Superb Estate certainly excels. With plenty of small item storage and passenger room up front, even tall people wouldn't encounter any issues adjusting for the driving position they want.
Even when you step to the back, you'll find a markedly capacious rear bench that'll be ample even for tall people. Do note that the centre seat is raised up though, so it's not the best car for 3 abreast rear seat passengers.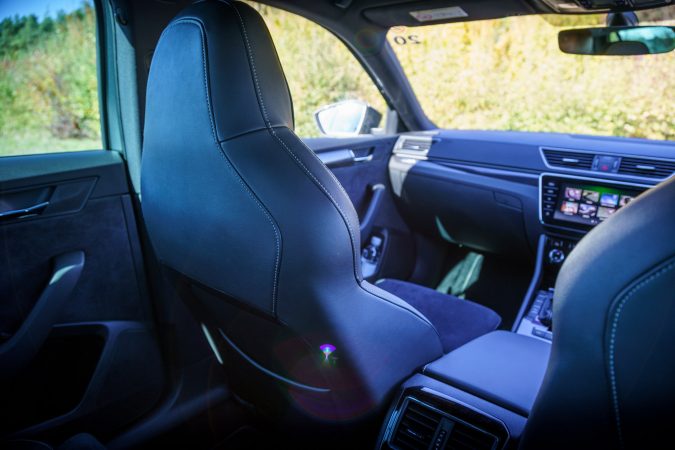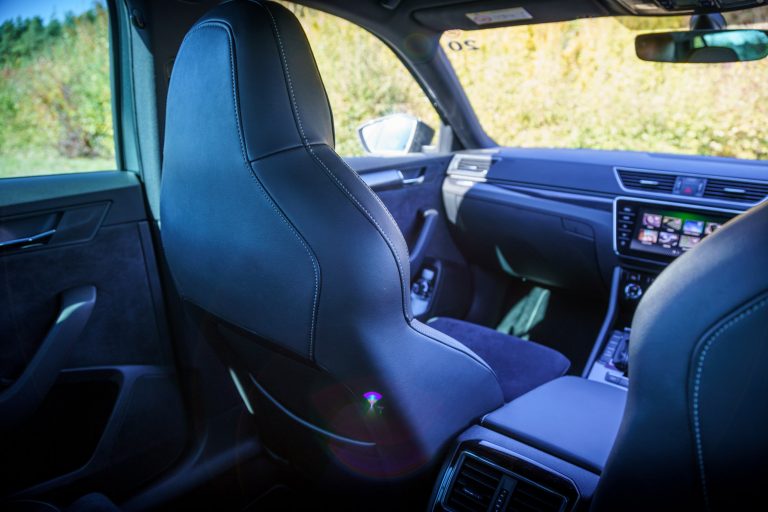 Visibility is remarkable for such a big car, but you may still struggle to park the sizable Superb Estate without its parking assistance.
Open up the boot, and you'll find a cavernous 660-litre cargo area that'll swallow just about anything you need to store. The opening is generous, and the boot lip is small. The rear seats will fold in a 60/40 fashion to trade for more space.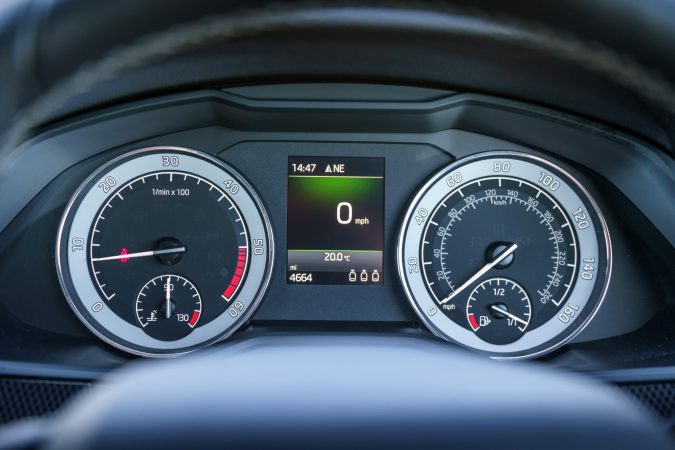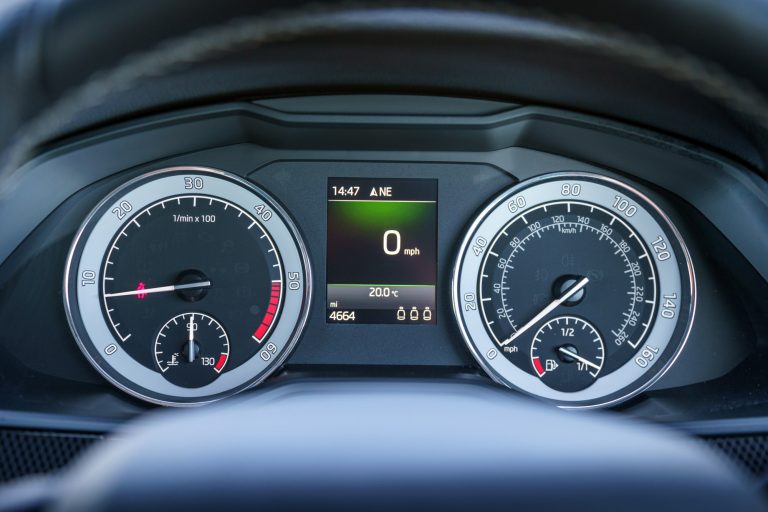 The rear boot has some clever features as well. That includes a lightweight, easy to fold parcel shelf, tethering points, 12V socket and a false floor that can flatten the boot floor whenever needed.
The Skoda Superb 2018 Experience
The Skoda Superb Estate was an overall very pleasant car to drive around. I believe that anyone who buys it will be happy with their decision, as it's just a great car to own that you can drive around all day in.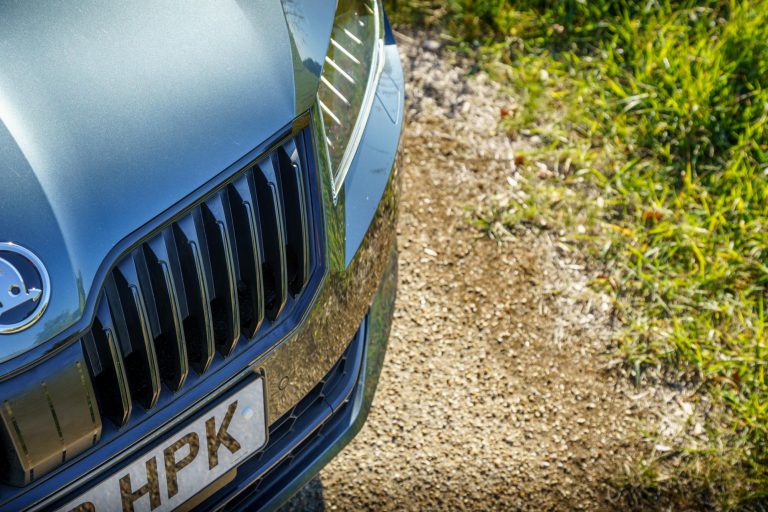 Not only that, while it is an estate it looks stellar design wise. The tech is also up there, and its an immensely sensible car with plenty of cabin room and a relaxed ride.
Skoda Superb Pricing
For a top-end Skoda Superb Estate SportLine like our test car, you'll be looking to spend over £30,000. While it does boast an impressive list of kit, I reckon that the SE Technology, starting from £25,035 represents the best value here.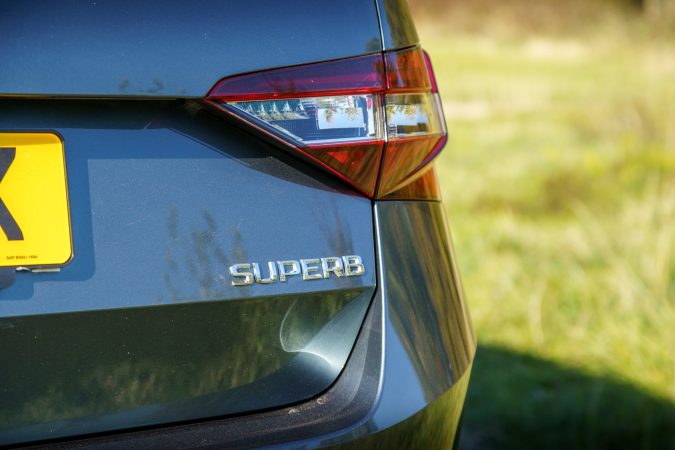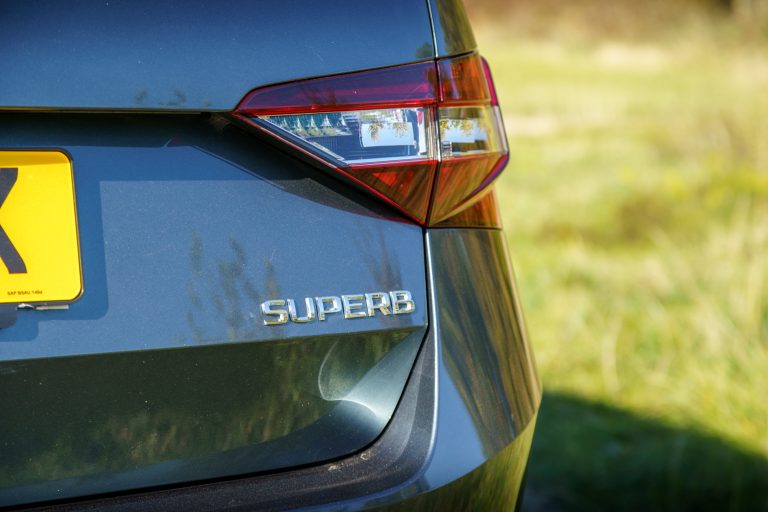 Not only will you receive amenities expected of a luxury car you will also enjoy a plusher ride thanks to the smaller wheels. But also things like an 8.0″ Amundsen infotainment system, adaptive cruise control, leather upholstery, blind spot alert, etc. From there I'd opt for our 2.0 TDI 150 PS engine, rearview camera and variable boot floor height. The other options can be picked as you see fit.
Skoda Superb 2018 Estate Verdict
At this moment, the Skoda Superb Estate represents itself as a handsome car that's a very competent cruiser with the interior quality to back up Skoda's flagship reputation.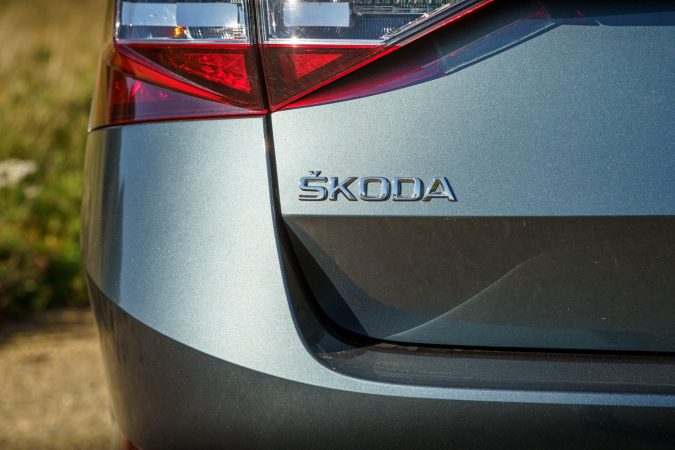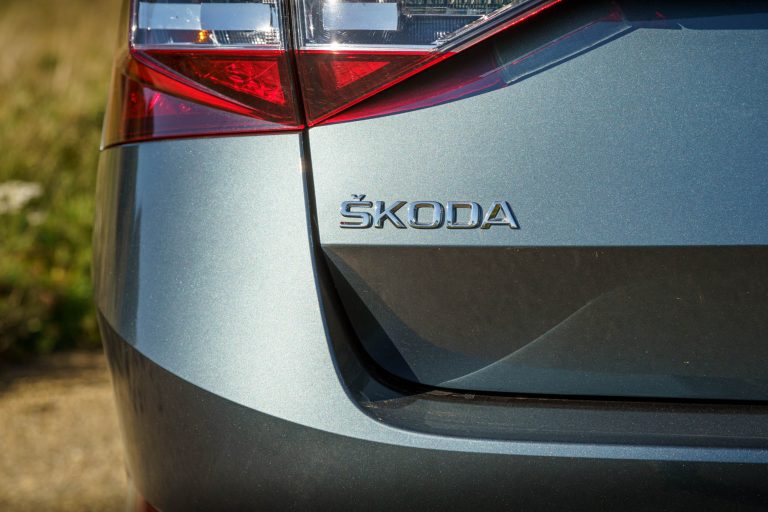 If you want something that's incredibly pragmatic, drives well enough and provides a comfortable ride, the Skoda Superb Estate is exactly what you've been looking for. Keen on something sportier? Perhaps look to the Mazda6 Tourer Estate. Otherwise, this Skoda is undoubtedly one of the best in its segment.

Specification
Skoda Superb 2018 Estate SportLine 2.0 TDI Specs
Price: From £30,115
Engine: 2.0-litre TDI turbodiesel inline-4
Power: 150 PS
Torque: 340 Nm
Transmission: 6-speed manual
0-62mph: 9.2 seconds
Top speed: 135 mph
Weight: 1,575 kg
Economy combined: 64.2 mpg
CO2: 114 g/km