I do wonder… What's the threshold for a car to receive a resto-mod treatment? Does it have to be some rusted old jalopy from 50, 60, or 70 years ago? Or, could a modern classic be counted for a resto-mod project, too? Regardless, such thoughts clearly don't affect Tennessee-based Smit Vehicle Engineering (SVE), which has announced its latest celebration of one of BMW's best engines.
And, one of its prettiest, yet oft-forgotten cars, the Z8. Once driven by James Bond and never thought of again, the Z8 is having a bit of a comeback moment. Naturally, SVE is taking every opportunity to recreate it for those of us who crave a bit more. The BMW Z8 only came as a top-down roadster. So, have you ever thought about what it would look like as a coupe?
Inline-6 Or V8… Take Your Pick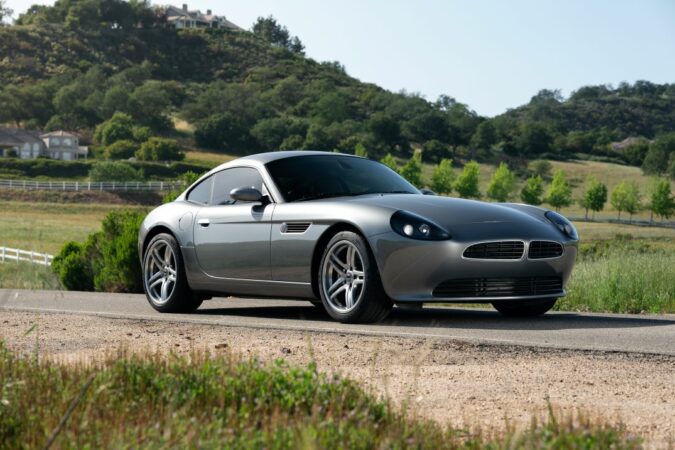 Well, SVE's Oletha Coupe serves to make your dreams come true. Originally, this hard-top Z8 from SVE came with the revered (and re-tuned by Smit) S65 V8 4.4-litre engine. Outputting a whopping 450+hp, it certainly made that superbly light and rigid carbon-fibre chassis go like a bat out of hell! But as now, you can opt for a different engine, one with 2 fewer cylinders.
Yes, that's right, BMW's famed S54 inline-6 (also re-engineered by Smit), now enlarged to 3.4-litres, is back! With a carbon intake, 6 ITBs, and 8,000RPMs, it sounds just as heavenly as ever. Just like the S65 V8, the only transmission is a 6-speed manual. With fewer cylinders, it weighs 100lbs less than the S65 variant, sitting at under 3,000lbs for the S54 model. Yet, with over 400hp!