You can't not love the Suzuki Jimny. Although our review on it a while back did expose more than a few compromises that you'll have to live with, we still can't shake away our loving memories of it. The new Jimny is as iterative of the old Jimny as Porsche has been with the 911 for over seven decades. Thus, this reborn Jimny is simple, rugged, and dependable. Plus, it can more than handle its own once the going gets tough. That's a concept that we'll put to the test as we got to take a Jimny off-road for some decent testing recently.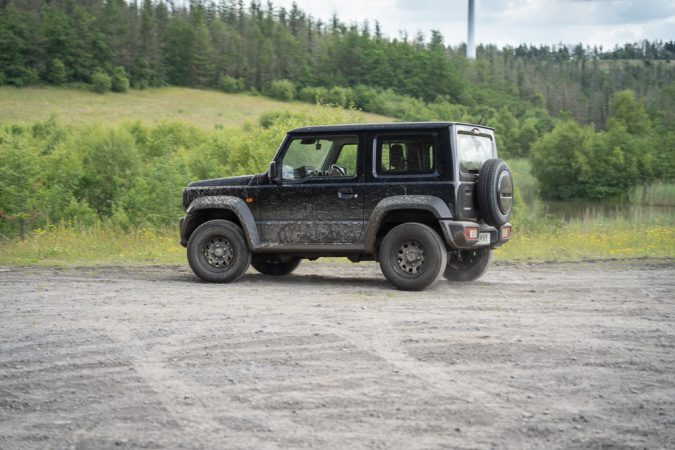 More specifically, this is the new commercial Jimny, sold as the outright replacement of its passenger variant. As we sadly learned not too long ago, Suzuki had to stop selling the normal Jimny in the UK. Mainly, this was down to Suzuki not being able to pool the Jimny's emissions into its wider fleet in the UK and Europe. Still, we do have this workhorse Jimny to play around with, and give it a proper shakedown away from the smooth tarmac. So, how is the Suzuki Jimny commercial at off-roading?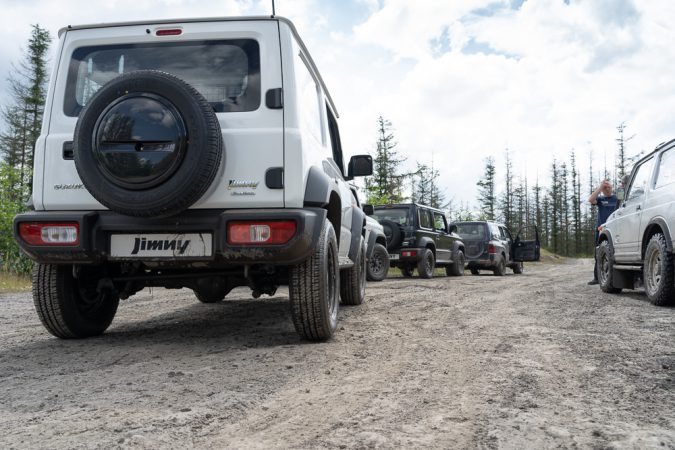 What Happened To The Old Jimny?
Some of you may be well acquainted with the news already, but let's have a reminder, shall we? The old Jimny, as we noted, Suzuki decided to no longer bring the car to the UK. As small as the Jimny is, and as tiny as the engine may be, it's surprisingly not as efficient as the UK government would like. There aren't any turbochargers or hybrid elements in there, simply because it wasn't at all necessary. Plus, having a naturally aspirated engine affords the plucky Jimny a linear power curve and torque delivery for a better off-road experience.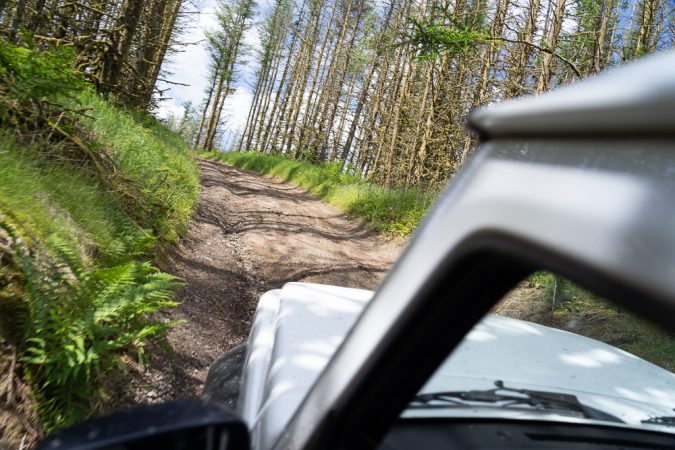 This is all to the benefit of better control when you're off-roading. Suzuki had to do something with the Jimny, or else, they might've had to face a huge fine for breaching fleet emissions rules. Nevertheless, we jubilantly cheered the Jimny's return to the UK market. That is, even if we need to see it remove the T-shirt and jeans for a set of workman's overalls. At least now, Suzuki can sell the Jimny within its commercial fleet, although still being brought in with limited numbers.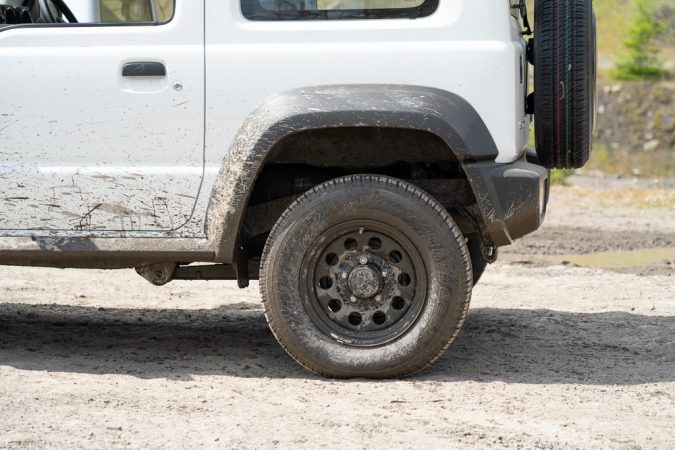 Is The New Jimny The Same As The Old?
In many ways, shape, and form, almost. As a commercial vehicle, this updated Jimny is more spartan than its outgoing sibling. The rear seats have been removed to make way for a spacious 863-litre cargo room, with a flat loading floor. This is 33-litres more than the passenger version, mind. Sitting in front is made a bit cosier for the taller ladies and gentlemen now. Suzuki had to move the rearmost seating position of the front seats further forwards by 10mm to give it that space in the back.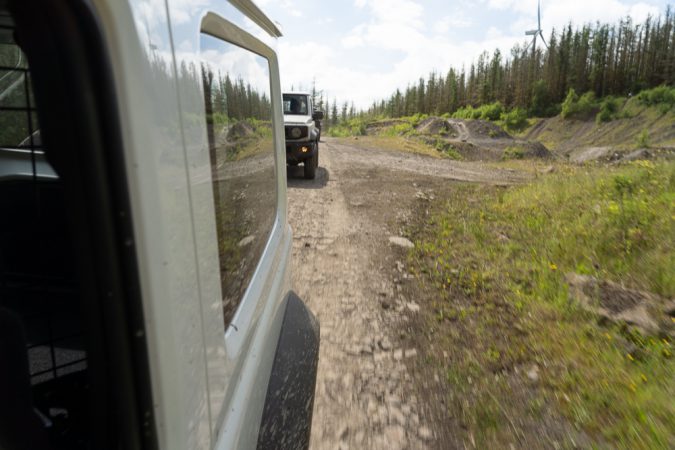 The rest of the interior is quite sparse too, with few frills in the way of electronic gadgetry. Elsewhere, the internals isn't too distinct, either. There is the same 1.5-litre, four-pot, nat-asp petrol motor. With just over 101hp, it can sprint to a top speed of 90mph. This time, you only have the option of a five-speed manual, and no autos insight. Overall, it tips the scales at a smidge over 1,090kg in kerb weight.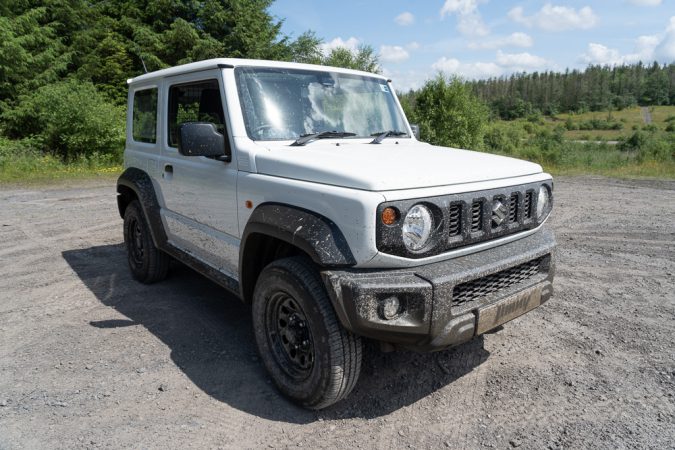 How Does It Perform Off The Road?
The big question mark would no doubt be whether the commercialised Jimny is as good off-road. We had a chance to see if it could still hold its own when you turn away from the beaten path. Our time with it was all part of a Suzuki-themed adventure, and it wasn't just limited to the Jimny. We had a couple of other Suzuki-branded vehicles tag along, which included a motocross bike and an ATV. We drove in a convoy together, on what seemed like the atypical off-road course.
There's everything from driving up and down steep gradients, trekking over small boulders, large potholes, wading through water, sharp gravelly paths, and more. And surprise, surprise, this Jimny, even in its commercial form, isn't at all any different from the regular passenger-oriented Jimny. That said, it works just as well when not limited to paved roads. Underneath, there's an old-school ladder frame chassis, with plenty of room for the bodywork to articulate.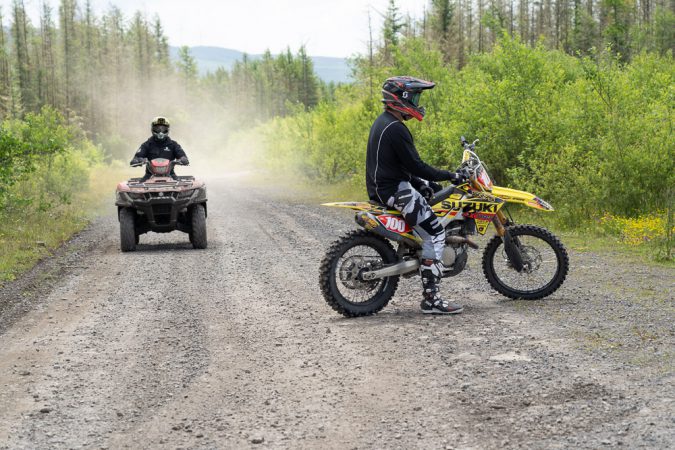 You'll also find a three-link rigid suspension for added travel, and a part-time four-wheel-drive system. The latter of which is paired with a low-range transfer gearbox. However, we do think that the prime contributor to how well it does off-road isn't just how it's been built, but also its compact nature. Thanks to its puny size, navigating narrow dirt tracks and woodland areas is an easy task. A big Land Rover might get itself wedged between rocks or trees.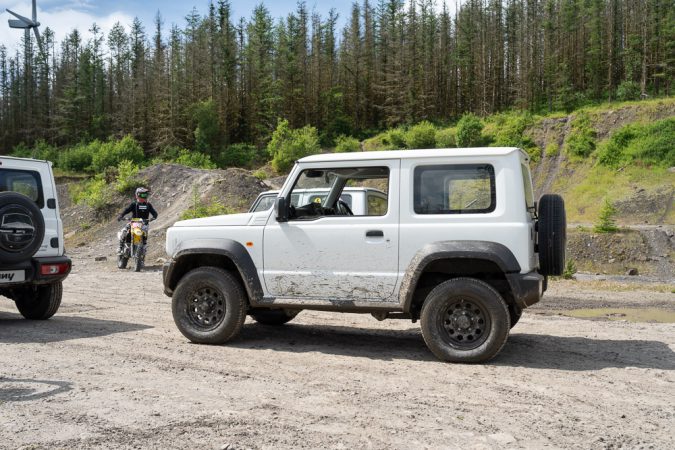 Small Size + Low Mass = The Perfect Off-Roader
Meanwhile, the little Jimny would keep wiggling its way (adorably) through any environment that you throw it into. Another major benefit of being small is removing a lot of mass from the Jimny. At just over a tonne, it quite literally drives around obstacles with ease like a mountain goat. Never did we feel that we might end up getting ourselves, and the Jimny, stuck. It wouldn't be an exaggeration to say that the Jimny is practically unstoppable.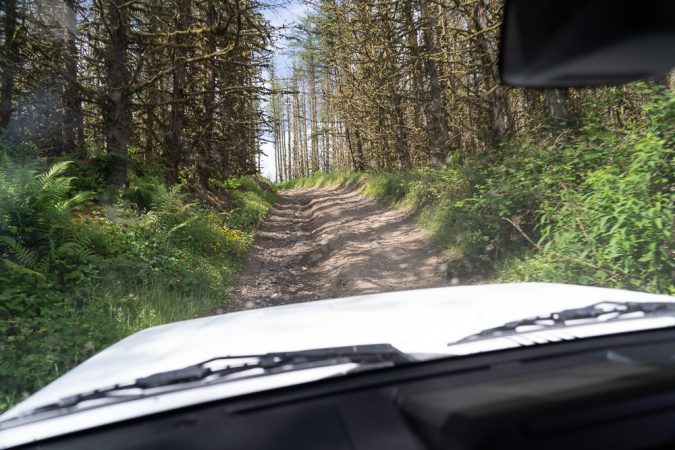 Nevertheless, there isn't a lot to keep you entertained in there, apart from a very basic radio. There is some clever tech elsewhere to compensate, like a hill descent control that works well while we're scouring those hills and peaks. It also has Suzuki's eCall, which is an emergency hotline if you have an accident. In all, you get a lot of off-road capabilities, without a lot of amenities or luxuries to occupy yourself with. Then again, that has been the signature trait of every Jimny.
Verdict
Okay, so maybe it won't beat out a fully kitted-out Wrangler or Defender for sheer off-roading skills. Put an obstacle big enough in its path, like climbing over massive boulders, and the Jimny will be out of its depth. As a commercial LCV, however, the Jimny can take on more than enough of what nature has to put in front of it, while it's hauling its regular workload. Transporting boxes, crates, parcels, or a nuclear football, you can trust that this little Jimny will tackle Mother Nature without a sweat.