If you're a fan of cars, no doubt you've tried out a few driving video games in your time as well. Let's face it, motoring video games have been a staple of the gaming industry for decades, giving you the chance to experience the thrill of driving, racing, and exploring vehicles that you could only ever dream of.
Whether you're a fan of the more realistic simulations or prefer the adrenaline-pumping action of arcade-style games, there's bound to be a motoring game for you. So let us take you on a spin around some of the very best.
Forza Horizon 4
Forza Horizon 4 is, in our opinion, a masterpiece – seamlessly blending stunning graphics, open-world exploration – and a wide range of cars to create a truly immersive motoring experience.
Set in a fictional representation of Great Britain, this game offers dynamic seasons that all affect gameplay, with each one giving you a unique experience. From off-road adventures to street races, Forza Horizon 4 has something for every type of motor car lover. The attention to detail in recreating the vehicles and environments is simply breathtaking – and well worth a look.
Gran Turismo 7
We all know the Gran Turismo brand – having long been synonymous with realistic racing simulations… and Gran Turismo 7 takes this reputation to the next level. With an incredible lineup of meticulously modelled cars and realistic physics, this game caters to the real hardcore racing fans.
What's more, it offers a variety of tracks, challenges, and events to test your driving skills to the max. The stunning visuals and attention to detail in vehicle rendering make Gran Turismo 7 a must-play if you're after a true-to-life motoring experience.
Drive: Multiplier Mayhem
For those who enjoy motoring but also appreciate a bit of casino entertainment, Drive: Multiplier Mayhem is an online slot game that is found at some of the latest casino sites in the UK – that perfectly blends the two worlds.
This slot game features a street racing theme with high-speed cars and sleek graphics played alongside an adrenaline-pumping soundtrack. It also includes plenty of bonus features like wild symbols and free spins – along with multipliers that can seriously boost your winnings.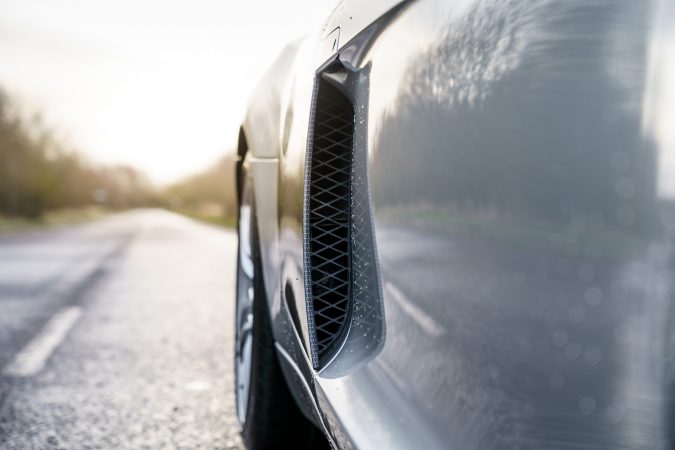 Need for Speed: Hot Pursuit Remastered
If you're more a fan of high-speed chases and heart-pounding action, Need for Speed: Hot Pursuit Remastered more than delivers. This remastered version of the classic game combines the thrill of illegal street racing with intense police pursuits.
You can choose to be a goodie or baddie – a racer or a cop, each role coming with its own set of challenges and objectives. The game's updated graphics and improved performance bring this adrenaline-fueled classic slap-bang into the modern gaming era.
Mario Kart 8 Deluxe
Mario Kart has been a fan favorite for generations – and Mario Kart 8 Deluxe continues the tradition of fun and competitive kart racing. You can choose from a wide selection of iconic Nintendo characters, each coming with its own unique abilities and vehicles.
The game features a mix of familiar and new tracks along with creative power-ups – and even multiplayer modes that make it perfect for a more social gaming experience. Mario Kart 8 Deluxe proves that car games can be accessible, entertaining – and filled with nostalgia.
Rocket League
Last, but definitely not least on our list, we have Rocket League, which takes the concept of motoring to an entirely different dimension by combining football with rocket-powered cars.
This makes it a seriously unique and addictively fun multiplayer game where teams of cars compete to score goals. The physics-based gameplay adds an element of unpredictability and endless possibilities for aerial maneuvers and trick shots. What's more, with regular updates and a dedicated player base, this can offer endless hours of entertaining motoring madness.
These cool and fun motoring video games are all very different, yet brilliant in their own way – catering to a wide range of tastes and preferences. Whether you prefer the realism of Gran Turismo, the fast-paced action of Need for Speed,  the cute and iconic fun of Mario Kart, the unique twists of Rocket League – or even the blend of motoring and casino excitement in Drive: Multiplier Mayhem, there's bound to be a game that gets your engine running!