Yep, it's that time of the year again… The Salón Privé is back. Once more, we have some of the finest automobiles of the land gathering at the grounds of Blenheim Palace. Even with a pandemic at full tilt, this year's most recent gathering hasn't disappointed. One of the stars of the show has to be this, the Hispano Suiza Carmen. Hispano Suiza, now that's a name we haven't heard of in a while.
The Carmen appears to be just the tip of Hispano Suiza's plans, however. The brand was among the earliest carmakers, having been founded by the Suqué Mateu family in 1904. But for most of us, the name practically disappeared after 1946. Upon seeing the Carmen, you'd think that 75 years of hibernation would've put the Spanish marque at a bit of a disadvantage, no?
Iberian Horsepower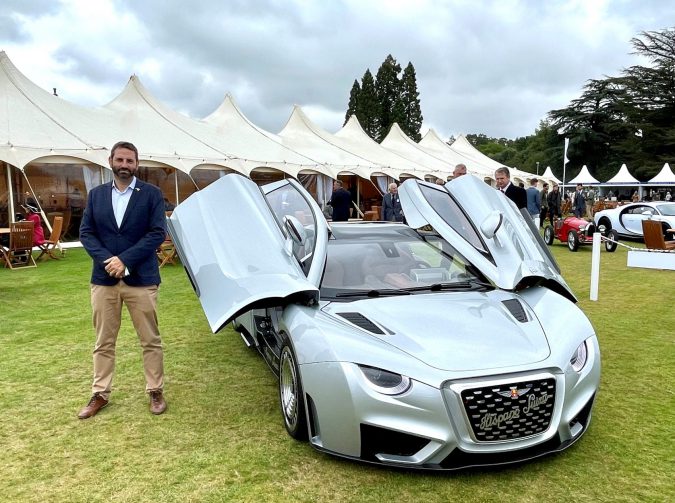 Well… Not really. The Carmen is their first car in a long, long time. Yet, they haven't forgotten the pinnacle of automotive prowess. The Carmen is an all-electric hypercar. All 1,019 horsepower, in fact, has the distinction of being fully engineering, honed, designed, and built in Spain. That said, and if you feel that perhaps you'd want a bit more oomph, there's the Carmen Boulogne.
It's a hotter, racier version of the "regular" Carmen. The power's been uprated to 1,114hp, which is enough to propel the Boulogne from standstill to 62mph in just 2.6 seconds. All that raw grunt is then clothed in that gorgeous bodywork. It was penned in inspiration of the vintage Dubonnet Xenia. The craftsmanship alone takes a whole 7 months to make just one Carmen.
Would-be customers ought to have a field day with bespoke personalisation, as there are more than 1,904 ways to customise their Carmens. That's not even including the little unique touches here and there. If you're one of those people, then it's best to hurry. The reborn Hispano Suiza is only making 19 of the Carmen, with 5 spicier Boulogne variants to come.