New Gen, New Feel
The car world is abuzz as the third-generation MINI Countryman makes its grand entrance at the IAA International Motor Show in Munich. Not only has it grown by 6cm in height and 13cm in length, but it's also available with an all-electric powertrain for the first time, boasting an impressive 287 miles of electric range.
Plus, if you're keen on getting your hands on one, they're set to hit UK roads in February 2024 with a starting price of £28,500.
Striking Exterior Design
The new MINI Countryman retains its iconic MINI proportions but gains a beefed-up road presence. Thanks to its larger wheels, expanded wheel arches, and chrome-free details, it's looking sharper than ever.
The revamped octagonal grille now includes a radar sensor, enabling Level 2 semi-automated driving—a MINI first. Plus, the headlights have a new design offering three unique light signatures, with the rear lights echoing classic Mini design vibes.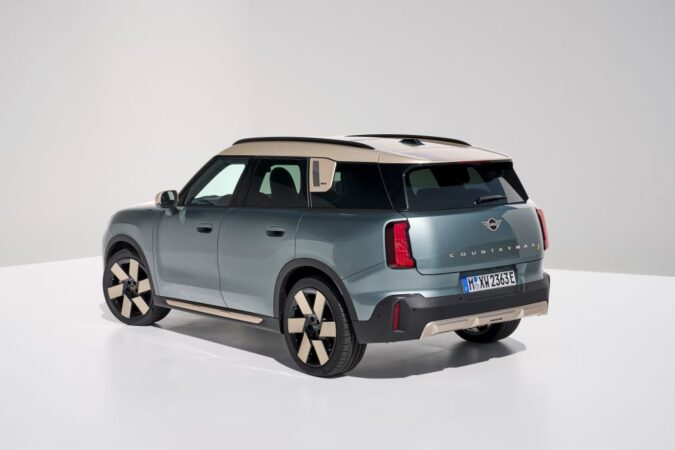 Choose Your Character
The Countryman offers three distinct trims: Classic, Exclusive, and Sport. The Classic sports a new Vibrant Silver logo and three paint finishes, while the Exclusive trim boasts a Multitone Roof with six colour choices.
However, if you're a speed enthusiast with an appreciation for MINI's racing legacy, the Sport trim might just be your cup of tea, with its bold design elements and Chili Red roof option.
Step Inside: Modern Yet Classic
Slide into the cabin, and you're greeted by a blend of classic MINI minimalism with modern touches. The curved dashboard now has a textile surface, while the centre is dominated by a 24cm OLED display—the world's first in any vehicle.
This tech wonder consolidates most of the vehicle's functions, easily operated via touch or voice command. For a touch of luxury, opt for electrically adjustable seats with memory and massage functions.
Power Meets Elegance
The electric MINI Countryman variants, Countryman E and Countryman SE ALL4, promise power and efficiency. With the Countryman E boasting up to 287 miles of electric range, and the Countryman SE ALL4 sprinting from 0 to 62mph in just 5.6 seconds, you're in for a thrilling ride.
Built for the Road
Driving the new MINI Countryman promises to be a dynamic experience. With its increased track width, tuned suspension, and integrated braking system, you're guaranteed precise handling. Plus, the option of 20-inch light alloy wheels not only adds to the car's aesthetics but also enhances its driving dynamics.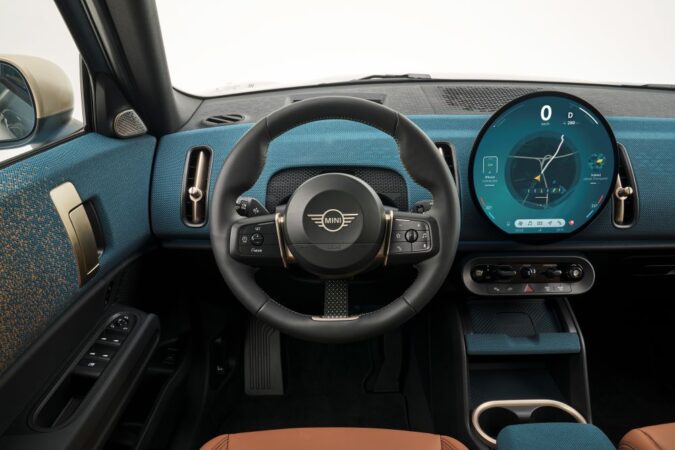 Your Personalised Driving Experience
Fancy a spirited drive? Switch to Go-Kart Mode for a sportier response. Alternatively, the Green Mode maximises drivetrain efficiency, perfect for those who are eco-conscious. And as you switch between these modes, the digital MINI Sounds feature offers 30 new sound signals, adding to the immersive driving experience.
In conclusion, the third-generation MINI Countryman is set to make waves in the automotive scene. Its blend of classic design, modern technology, and the addition of an all-electric variant makes it a compelling choice for many.
Whether you're an eco-warrior, a tech aficionado, or just someone looking for a car with a rich legacy and a promising future, the MINI Countryman might just be the perfect match.