As the cars of today become ever more complex, with their umpteen different sensors and electronics, it can be challenging to conduct diagnostics… Even the simple ones. Trying to narrow down to what's wrong can literally include jumping into an actual rabbit hole. However, all those computers can help make things easier, if you have the right tools on hand, such as TOPDON's ArtiDiag800 BT.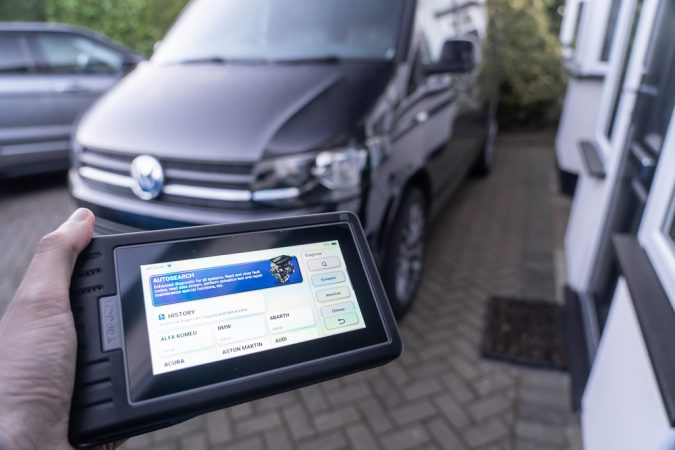 OBD diagnostics tools have been around for some time now, and they've been a godsend every single time. Its ability to pinpoint fault codes, analyse the condition and operational functionality of a car, or simply reset and turn off warning lights, is a blessing. While any OBD scanner and reader is far better than nothing, some are a league above the rest. This is TOPDON's goal – make the best out there.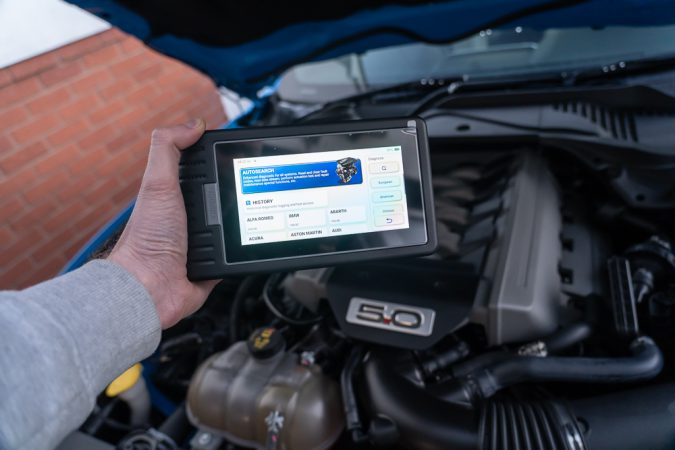 Amongst their vast range of diagnostics tools, the ArtiDiag800 BT is right up there as one of the most capable ones yet. This recently updated model here in the UK sits in TOPDON's mid-range of products, as far as price is concerned. But in testing, it packs a far bigger punch than it might appear. So, it's a perfect match for more advanced users and DIYers, or smaller workshops and mobile mechanics.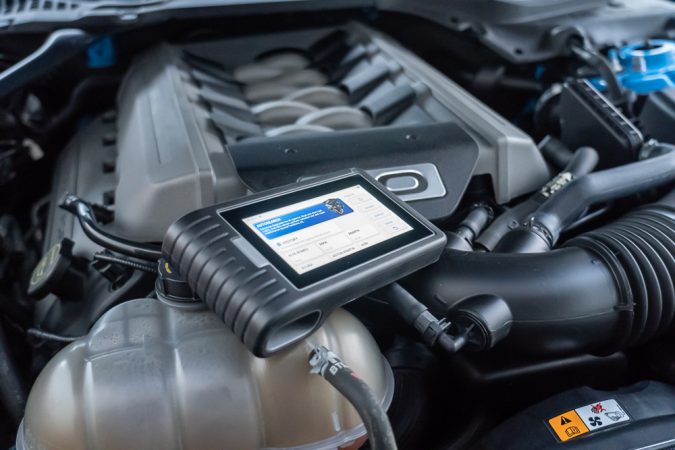 Keeping Your Distance
One unique feature of the TOPDON ArtiDiag800 BT is that acronym, "BT". For you and me, it means that it's got Bluetooth built-in. The ArtiDiag800 BT essentially comes in two pieces. The first is a tablet that you'll be interacting with. Its 5.99-inch LCD touchscreen is sharp and is responsive thanks to the fast Android OS running underneath. Moreover, complemented with 2GB of RAM, and 16GB of storage.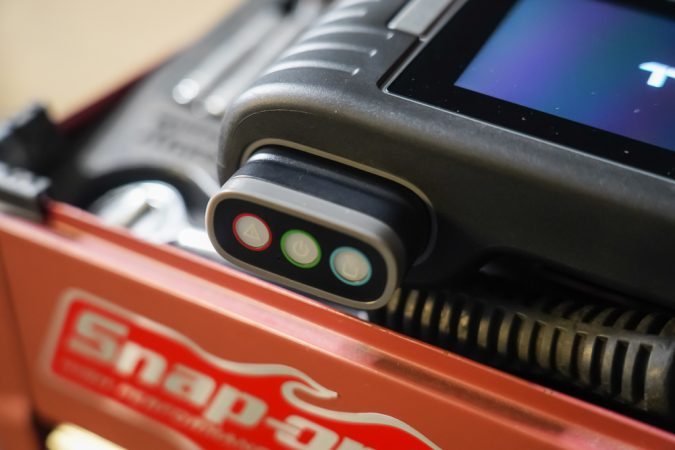 For now, we'll look past that, and pay closer attention to the small OBD dongle that slots inside of the "tablet". You can remove this from its dock, and plug it into your car's OBD port. From there, every bit of data or input will be beamed back and forth to the tablet, which you can interface with. This is a more ergonomic alternative to cable-type OBD diagnostics tools, which asks you to stand next to it.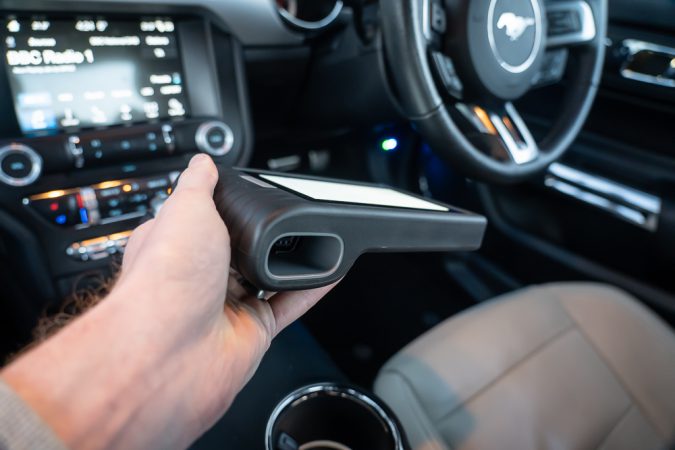 In this case, that Bluetooth 4.0 standard allows you to be as far as 33-feet away, and still get a pretty solid connection. Or, and once you're done, you can slot the dongle back into the tablet and charge it up using the ArtiDiag800's 3,100mAh battery. Altogether, boot it up, and you'll immediately soon see where you're getting your money's worth with the ArtiDiag800, once you play around with it.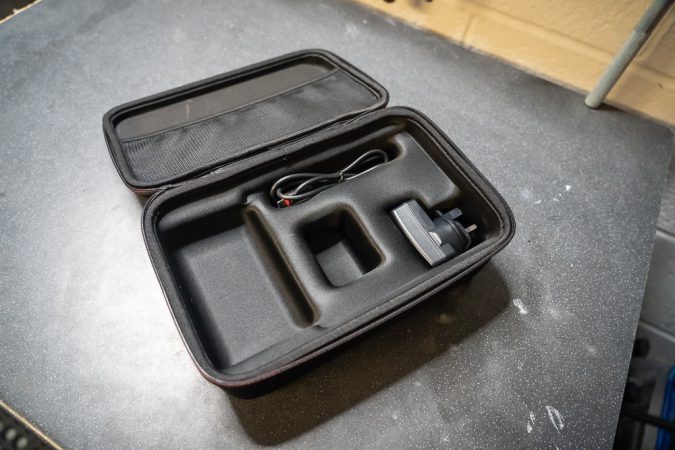 So, What Can It Do?
There are the standard modules for automatic error code detection and reset. But, you're then given a choice to dive deep into the nitty-gritty of any car it's plugged into. There are detailed subsections where you can have additional access to a car's many subsystems. The ArtiDiag800 enables you to read into any vehicle's modules, sensors, and computers, as well as analyse their condition.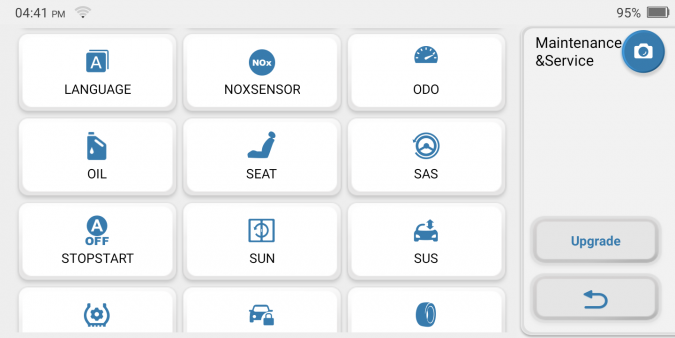 It can pick up make or model-specific error codes, instead of generic ones, gauge the condition of any single component, as well as reset the error codes there. This is a massive leap forward when compared to most other cheaper or simpler OBD diagnostics tools. With the latter, you can't easily clear out just any error codes, depending on which part of the car it originated from. This isn't the case here.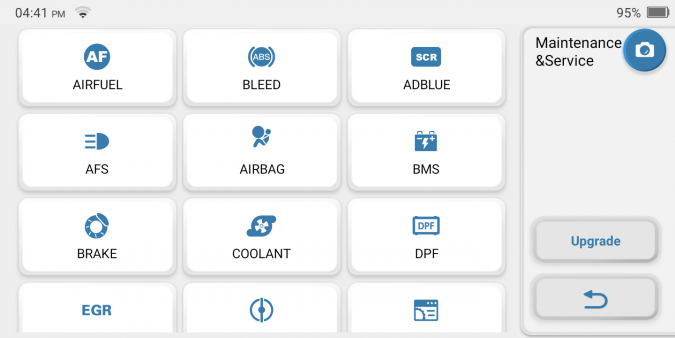 With TOPDON's ArtiDiag800 BT, there is a comprehensive list of around 28 reset functions. This would encompass, but isn't limited to (depending on the make and model of your vehicle):
Oil Reset
Throttle Matching
EPB (Electronic Parking Brake)
Suspension Calibration
BMS (Battery Management System)
SAS (Steering And Suspension)
Airbag Reset
(Fuel) Injector Coding
ABS Bleeding
Diesel Particular Filter (DPF) Regeneration
Anti-Theft Matching
TPMS (Tire Pressure Monitoring System) Reset
Gearbox Matching
Sunroof Initialisation
Coolant Bleed
EGR (Exhaust Gas Recirculation) Adaption
Gear Learning
AFS (Adaptive Front-Lighting System) Headlight Reset
A/F (Air-To-Fuel) Reset
Seat Calibration
(Power) Windows Calibration
AdBlue Reset
NOx Reset
Odometer (ODO) Calibration
Tyre Setting
Start/Stop
Transport Mode
Language Setting
Aha, But There's More!
Rather than having to dig through all those options and menus, the ArtiDiag800 BT lets you save the 5 most commonly-used reset functions, which you can more readily activate. In addition to what was listed earlier, there are several other cool touches beyond reading, resetting, and erasing error codes. For starters, you can read the ECU to view its version information or any other vehicular data.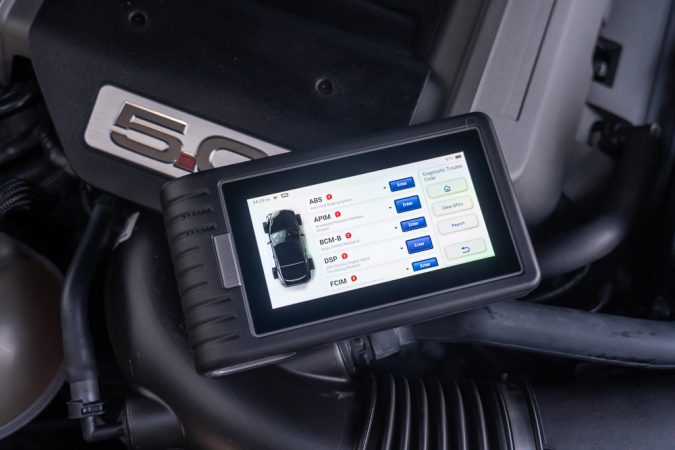 Furthermore, you can monitor in real-time the PID data stream gathered from your car. Hence, allow you to analyse the status of your car's many components. There's a 'freeze frame' feature, where you can capture how your car was performing right when a fault code is found. Not to mention, there are many emissions-related diagnostics, such as I/M Readiness and testing the O2 (oxygen) sensors.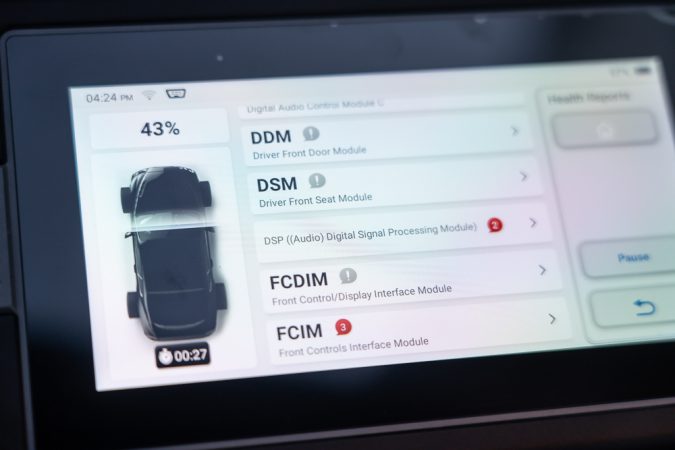 Or, see if there's an EVAP leak somewhere in the system. All that diagnostic data can be saved on the ArtiDiag800 BT for another day. Alternatively, you can pull up service and history records of a certain vehicle, from its prior diagnosis. TOPDON has then programmed in AutoVIN, enabling the device to automatically identify your vehicle by scanning its VIN code from the ECU.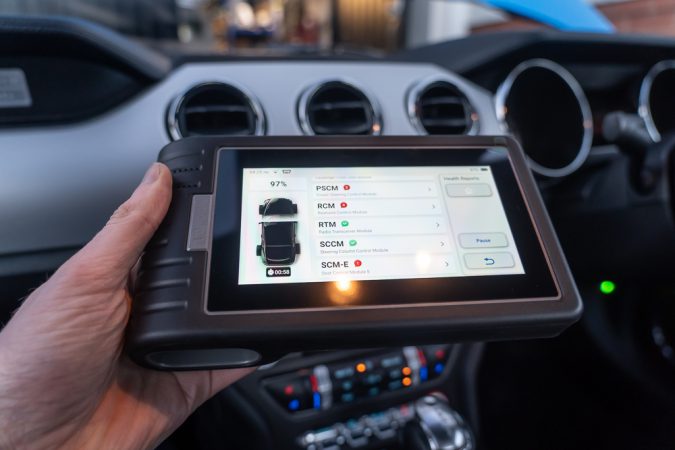 Speaking of, TOPDON's ArtiDiag800 BT is compatible with over 96 distinct vehicle brands. So, finding support shouldn't be an issue. In other words, that's more than 10,000 unique models or variations of vehicles from America, Europe, Asia, and Australia. Yet, that vehicle compatibility and diagnostics list may continue to grow still. This is thanks to one-click and over-the-air software updates.
Is It Worth The Ask?
Given that it's a more professional-grade unit, the TOPDON ArtiDiag800 BT isn't cheap. Nevertheless, I think it's quite reasonable given its wide-ranging capabilities, despite the £349 asking price. Sure, a £20 OBD reader and scanner on sale will no doubt save you a whole heap of cash. However, it'll only take a single complex fault code to leave you scratching your head, given their limitations.
Also, there is a launch discount available between 28th Jan 2022 and 5th Feb 2022 which will get the price down to £272. Making this a bargain to purchase.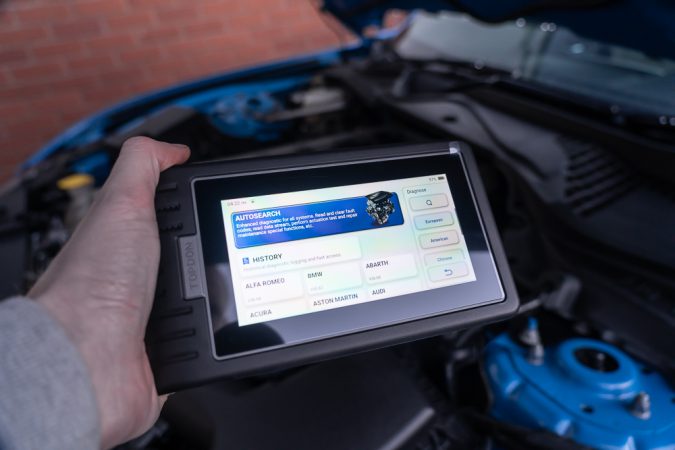 Meanwhile, you'll immediately get your money's worth with the ArtiDiag800 BT, especially if you find yourself working frequently with a lot of cars. If that's not enough of a deal for you, consider the fact that it also comes with a lifetime of free software updates. Genuinely, few diagnostics tools can ever come close to the ArtiDiag800 BT, with how much it can scan, analyse, monitor, read, and reset.