When you're shopping around for dash cams, it's kind of hard to tell each one apart. They all boast about and offer similar performance and usability, and the headline figures are all pretty samey. In so doing, it's rather tough to find out which dash cam is better than the rest. Although, every once in a while, someone brings out a dash cam that elevates the benchmark even further, like the VIOFO A229 Plus dash cam.
The most noteworthy highlight (among many more) of the VIOFO A229 Plus series of dash cams is the fact that they're the first dash cam on the market that offers 2K + 2K + 1080p triple-channel recording. As such, you'll note; 1) a front-facing dash cam to record what's in front and ahead of your car, 2) a rear-facing one to record what's behind your car, and 3) an interior-facing camera to record what's going on inside.
2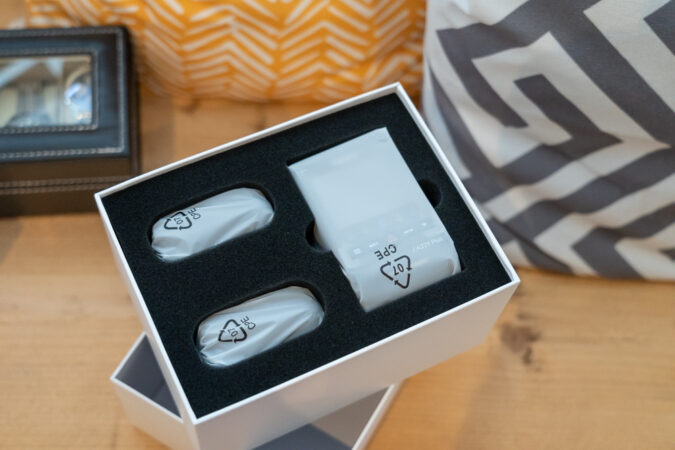 Therefore, it's the perfect dash cam set-up if you're a part of ridesharing services such as Lyft or Uber, or if you're driving a taxi. Moreover, the VIOFO A229 Plus is also the first dash cam in the world which uses dual Sony STARVIS 2 sensors. The front-facing 2K camera uses an IMX675 5MP sensor, while the rear-facing 2K camera uses an IMX675 5MP sensor, as the interior-facing 1080p camera has an IMX307 2MP sensor.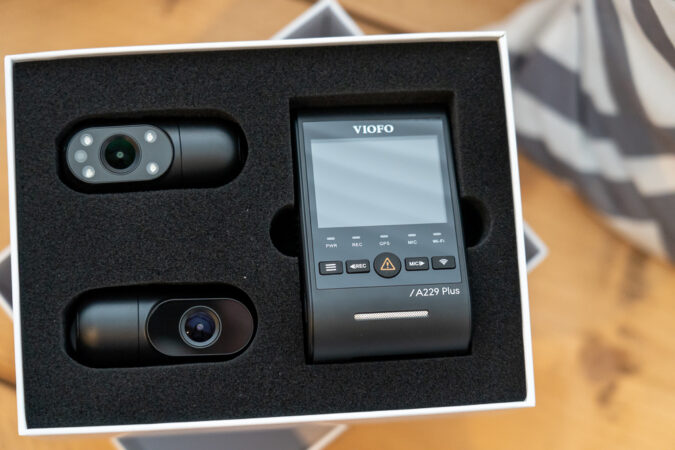 The interior dash cam even has infrared LED lights that can still record and capture footage, even when it's in complete darkness. The much-improved sensors feature a wider dynamic range and higher sensitivity to light. Consequently, you can expect reduced noise and graininess in your footage. Not to mention, it'll help in cutting down on excess motion blur, in addition to improving image clarity and maximising fidelity.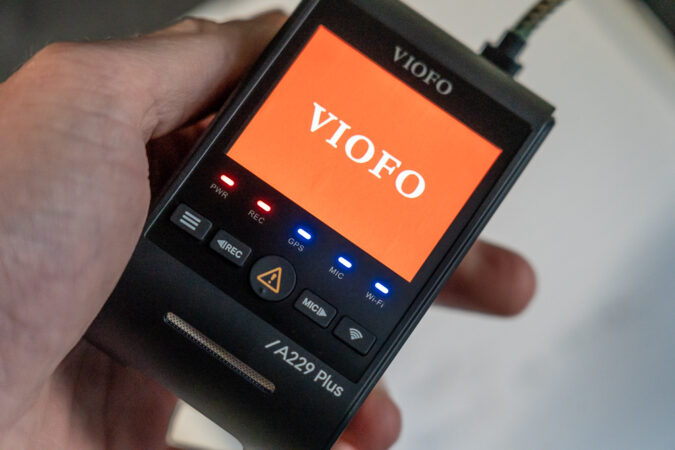 Excellent Image Quality, Even Better Practicality and Usability
Included in the box, you'll also find a circular polarising lens that could aid in reducing reflections and glare off your windows and your general surroundings. It's especially handy when recording footage when under bright daylight. For all three of the triple-channel recording features (thus, the front, rear, and interior dash cams), HDR support comes by default. These cameras further feature a pretty wide viewing angle.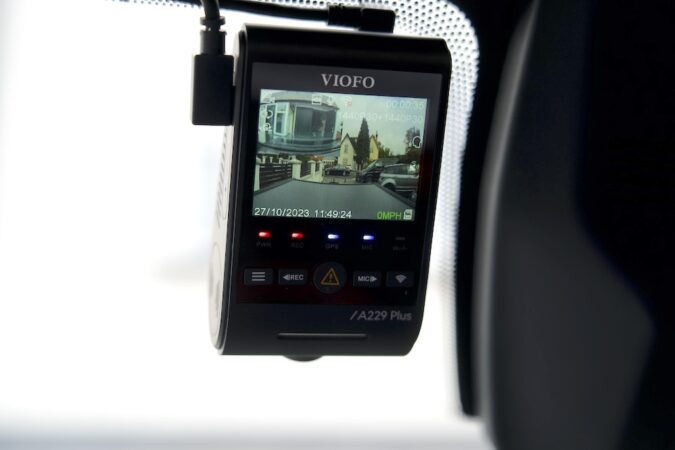 With 140° + 160° + 150° angles of recording respectively, it'll be pretty useful in recording more of what's going on around you. Additionally, with enhanced night vision capabilities and improvements in low-light performance, it could continue to record high-quality footage, even when it's dark out. To make using the VIOFO A229 Plus easier, it comes with voice controls for functions like starting or stopping the recording.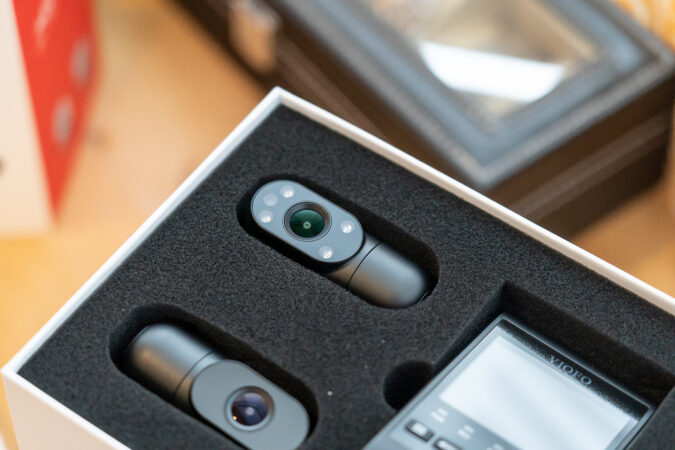 On top of that, it also sports a G-sensor and a motion detection system. So, even when you're away from your car, it can begin recording automatically if something goes on, like someone bumping into your car. Similarly, you can set it to turn on automatically and begin capturing footage of other moving objects or when motion is detected within your vicinity. With ultra-fast 5Ghz and 2.4Ghz Wi-Fi, the connection is even faster and more reliable!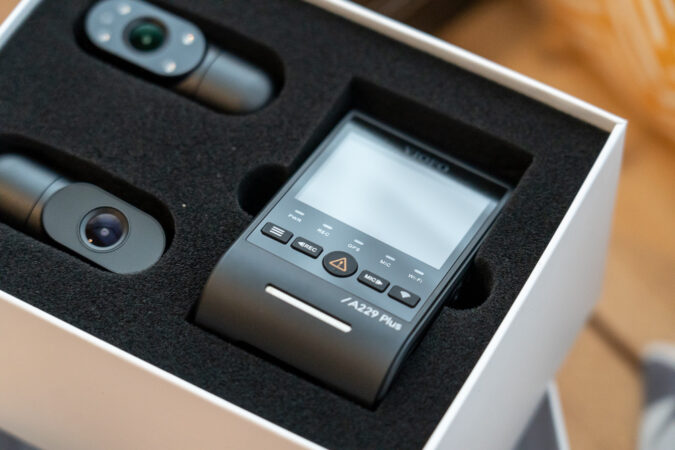 The cherry on top of the VIOFO A229 Plus dash cam is its ultra-precise and super-fast GPS. This is great for any telemetry data, such as analysing your car's location, speed, or time. All in all, this VIOFO A229 Plus is quite a compelling alternative in the highly competitive dash cam market, and it comes with a plethora of awesome features and conveniences that make this the one dash cam that you can't simply overlook.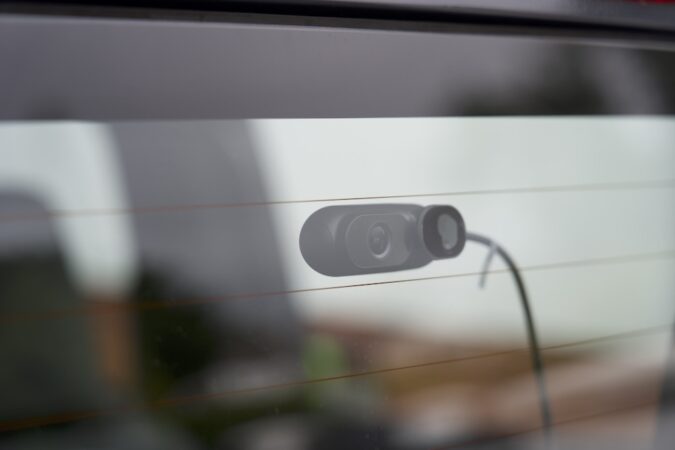 Front Camera Quality: A Clearer Vision Ahead
The VIOFO A229 Plus front camera, with its impressive 2K resolution, sets a new standard in capturing road details. Equipped with a state-of-the-art IMX675 5MP sensor, it guarantees razor-sharp clarity, ensuring that license plates, road signs, and even distant objects are captured with unparalleled precision. Whether it's a scenic drive down a coastline or the daily rush in urban environments, the footage remains consistently vivid.
One of the standout features of this front camera is its ability to handle varying light conditions. From the bright midday sun to overcast skies, the camera's wide dynamic range ensures that both shadows and highlights are accurately captured. The YouTube demo vividly demonstrates this, showing how, even in fluctuating light situations, the camera retains a balanced exposure. This makes it indispensable, especially for those unpredictable moments on the road that require high-quality evidence.
Rear Camera Quality: A Reliable Witness Behind
Never underestimate the importance of what's happening behind you, and with the VIOFO A229 Plus's rear camera, you won't have to. Shooting in crisp 2K resolution and powered by an IMX675 5MP sensor, the rear camera serves as a dependable second set of eyes. Whether it's tailgaters, potential rear-end collisions, or simply capturing scenic vistas as you drive, this camera misses nothing.
Its 160° wide-angle lens ensures a panoramic capture of the environment, making sure you have a wide field of view covering multiple lanes and the roadside. As the YouTube video will demonstrate, even at high speeds or in low-light situations, the camera manages to capture footage without significant motion blur or noise. The night-time footage is particularly impressive, showing clear, well-defined imagery even in less than ideal lighting conditions.