The new All-Wheel Drive All-Electric Microbus of the Future
There aren't many cars as iconic as the Volkswagen Microbus. The little van has grown in popularity to such a point that to get a good example nowadays would set you back at least £20,000. Which is why Volkswagen has been teasing the public with a new one for a while. What they've been displaying is called the I.D. Buzz; a fully electric all-wheel drive MPV, aimed at showing the public what the future of VW will be once we've long forgotten about the emissions scandal.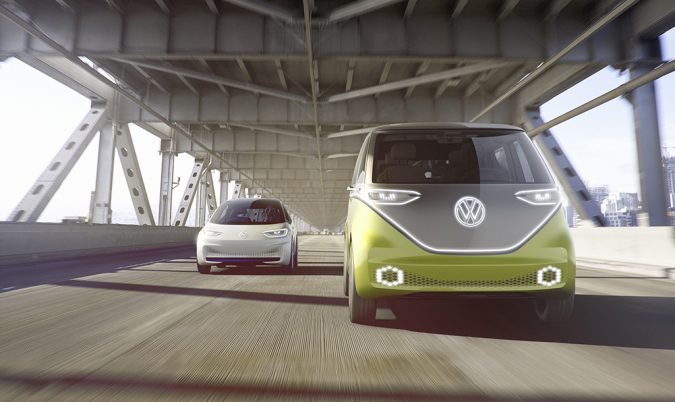 "It Will be Affordable for Millions, not Just to Millionaires."
The Buzz may not share the name of the Microbus but its styling is certainly taken straight from it, with Volkswagen saying, "The electric MPV concept gives a renewed look ahead towards the future." The Buzz is the first of what VW are calling their I.D. family, a collection of cars to go on sale in 2020: "A new generation of fully electric, fully connected cars. It will be affordable for millions, not just to millionaires." The eight-seater MPV will struggle to reach the popularity of the original Microbus due to increased competition, particularly with the long rumoured Tesla MPV on the way.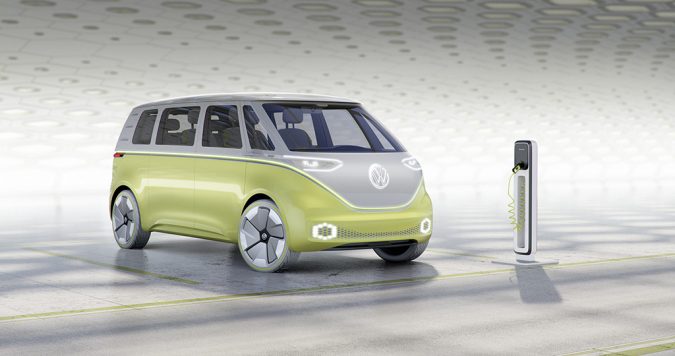 A new Beginning for a Struggling Volkswagen
The I.D. family are said to boast a 600 km (372 miles) range and a fully autonomous driving mode. The I.D.3 was revealed at the Paris Motor show last year, a compact Golf-sized car likely to be taking the Golf name for final production model in 2020. The Buzz is said to have no conventional driver instrumentation, with VW instead deciding to project the dials to the driver through augmented reality. This is teamed with a steering wheel, which rather than having spokes and buttons, is a touch screen. This certainly won't be the last we hear of the Buzz.
Follow me on Twitter @jimafred
Volkswagen Buzz Gallery