The New Volkswagen Design Strategy
Volkswagen's new design strategy, developed by Andreas Mindt, focuses on three main pillars: stability, likeability, and excitement. This strategy aims to ensure the brand's DNA remains recognisable in future models.
The ID. 2all Exterior Design
The exterior design of the ID. 2all showcases the three brand values: stability, likeability, and excitement, with nine corresponding design elements. These elements include the C-pillar design for stability, the golden ratio for likeability, and dynamics for excitement.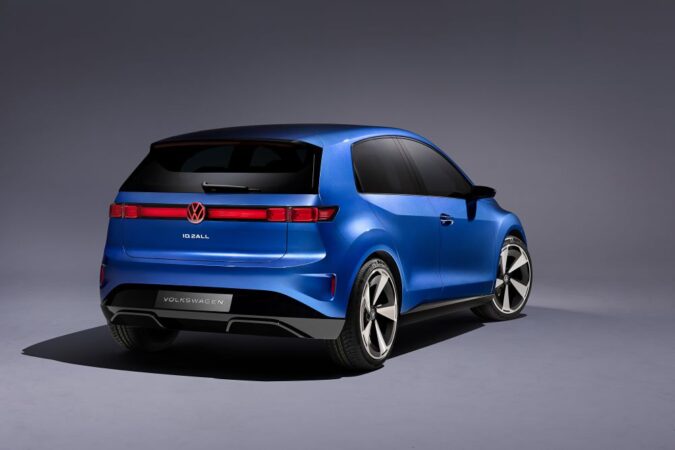 MEB Entry Platform & Advanced Technologies
The ID. 2all design is based on the further development of the modular electric drive (MEB) platform. This ensures variability, allowing the integration of high-end technologies from larger IDs. models at a lower cost. The ID. 2all is set to include state-of-the-art systems such as Travel Assist, and IQ.LIGHT LED matrix headlights, and electric seats with massage function.
Self-Explanatory Operation & Spacious Interior
The ID. 2all offers a clear, user-friendly interior design with the self-explanatory operation. The touch display infotainment system comes with a new menu structure, while the air conditioning control panel features illuminated buttons. The interior also boasts maximum space efficiency, with 440 litres of luggage compartment and an additional 50 litres of storage space under the rear bench seat.
Efficient Drive, Battery & Charging Technology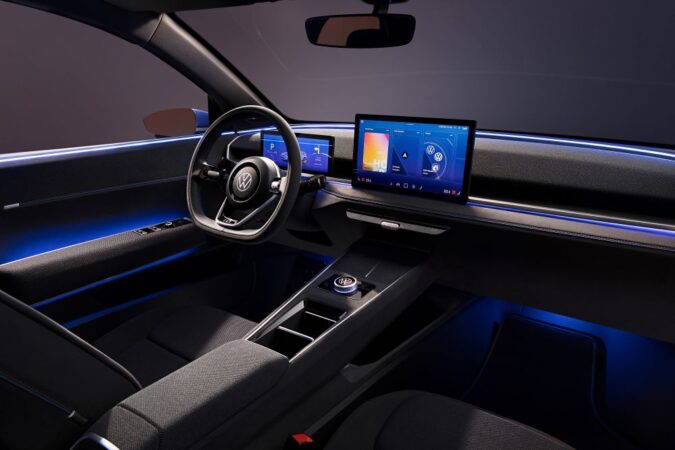 Equipped with the MEB Entry platform, the ID. 2all features efficient drive, battery, and charging technology. The 166 kW / 226 PS electric motor delivers a 0-100 km/h acceleration in under 7 seconds, and a calculated WLTP range of up to 450 kilometres. The battery charges from 10 to 80 per cent in just 20 minutes at DC quick-charging stations, making the ID. 2all an ideal electric vehicle for everyday use.
With its fresh design strategy and advanced features, the ID. 2all is set to be a typical Volkswagen that offers space, long-range, and state-of-the-art technologies at a price of around £25,000. Volkswagen is once again democratising progress, making electric vehicles more accessible to a broader audience.