Mountaineer Meets Machine
Alan Hinkes, the trailblazing English mountaineer, has taken the Isuzu D-Max Arctic Trucks AT35 Basecamp on a thrilling test drive across the Lake District. If you've been on the lookout for the ultimate adventure vehicle, this might just be the one.
Hinkes, the only British climber to tackle all 14 of the world's peaks over 8,000 meters, certainly knows a thing or two about rugged equipment.
First Impressions Count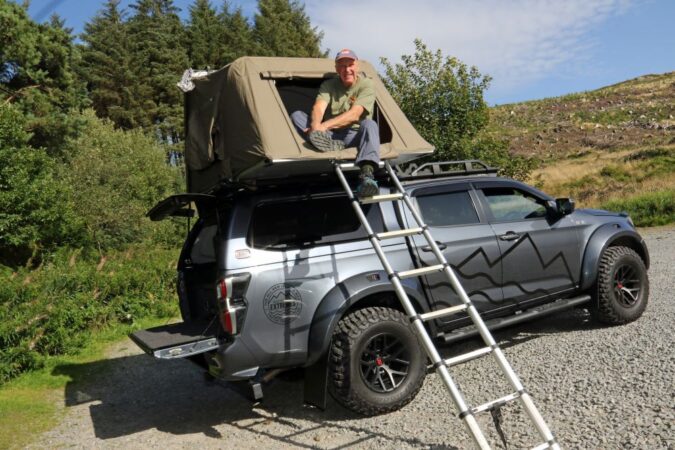 Hinkes embarked on an evening jaunt to Borrowdale. Setting up camp at half past 11 might sound like a nightmare to many, but Hinkes was more than impressed. "It's exciting, and you just want to get in it. It was so streamlined and neat yet opened up into a decent-sized tent," he recalled. That means no more fumbling around with tent poles in the dark!
Sleeping under the Storm
Imagine laying back, the pitter-patter of rain tapping against your tent, enveloped in the comfort of a memory foam mattress. That's precisely what Hinkes got to experience. Sheltered from the elements, he reminisced about past camping expeditions and shared, "I got a really good night's sleep."
Packed with Features
After exploring the Lake District, Hinkes sang praises about the Basecamp's many features. He appreciated the generous hardtop storage and the nifty drawer and cooking unit. "It's all quick to pack away too," he noted. On the driving front, the vehicle didn't disappoint.
"Even in bad weather, it feels solid and secure," he said, "It cruises really well at 70mph, and the ride is excellent." For those adventurous souls keen on venturing into stormy terrains, Hinkes mentioned, "The roads were really flooded, but it makes you feel bomb-proof."
Built for the Ultimate Adventure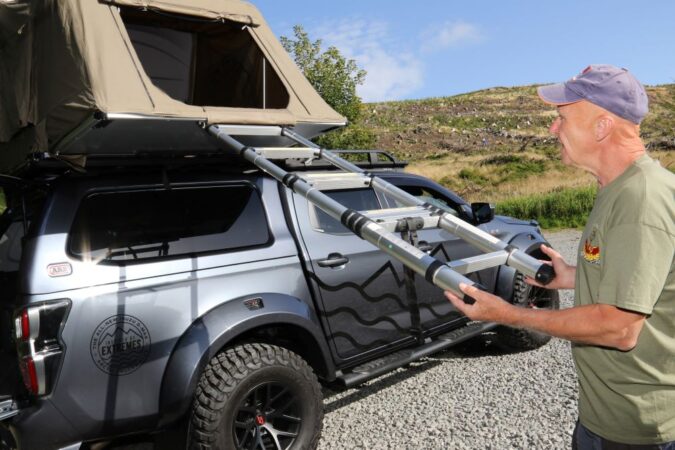 The Isuzu D-Max Arctic Trucks AT35 Basecamp isn't just a good-looking vehicle; it's built to last. With a sleek Obsidian Grey finish, it oozes a kind of rugged charm. The ARB Esperance Hard Shell Roof Top Tent is effortlessly accessible, and the load bed becomes a sanctuary with the ARB Outback Solutions modular roller drawer system.
And for those gourmet campfire meals? The Basecamp has got you covered with a pull-out kitchen unit, complete with a 3-burner gas stove and a collapsible 12-litre sink. And, let's not forget about those 17-inch black Arctic Trucks alloy wheels; they're perfect for the rocky roads ahead.
Conclusion
So, if you're someone who craves adventure and wants to traverse the diverse landscapes of the UK (and beyond), the Isuzu D-Max Arctic Trucks AT35 Basecamp might just be your next best travel companion. As Hinkes aptly summed up, "It's a brilliant piece of kit."