You might know Alfa Romeo as the golden crown amongst fellow petrolheads, with some (cough, Jeremy Clarkson, cough) even stating that you can't be a true petrolhead until you've owned an Alfa Romeo. And most of us don't, for good reasons: they don't drive well and they have got heavy and soft throughout the years, except for the 4C. But this year, I'm glad to say that Alfa Romeo is back, with a bang.
Welcome everybody, to the Alfa Romeo Giulia, a homage to the original Italian sports saloon.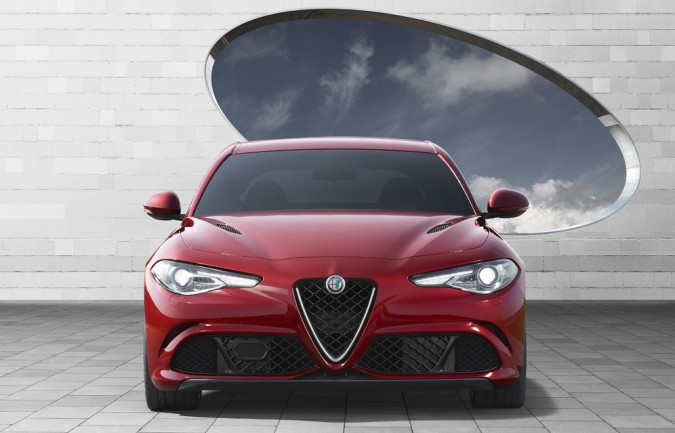 Promises
The car was developed in an astonishingly tight schedule, two years and two months, the challenge that the Skunkworks team faced was colossal, but they persevered. They had to make something different, and boy have they done it.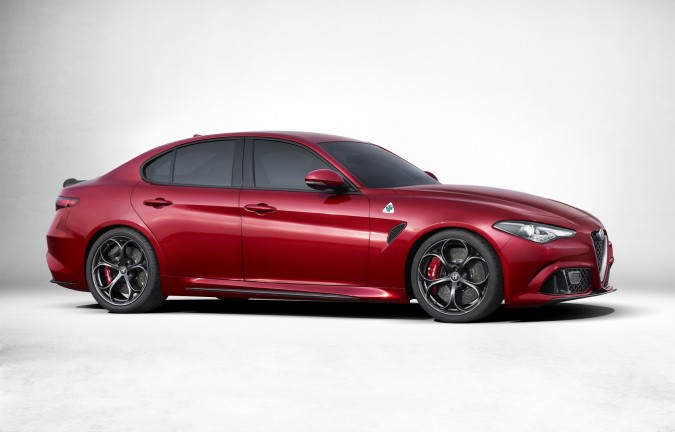 As with all Alfas, the Giulia is gorgeous, especially for a saloon. I love the signature Alfa grill and all the bold vents that are littered throughout the front of the car. And yet, while all of that looks bold and unnecessary, it's quite crucial to what makes the Giulia works aerodynamically and in terms of cooling efficiency, for the beauty that lies underneath the bonnet. Although there are plenty of speculations, from what little facts we know, it's going to be one hell of a car.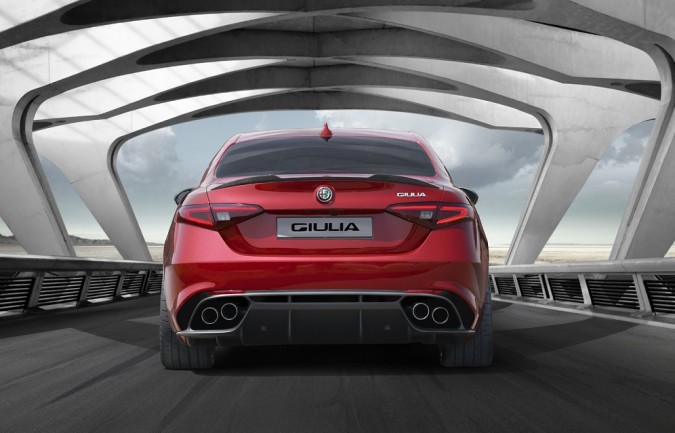 Despite an expectation of multiple engines featured, what we all want really is the 'Quadrifoglio', the four leaf clover version, or more concisely the one with the all aluminium Ferrari sourced twin-turbocharged 2.9-litre 503bhp V6 and requires a quadruple exhaust tip. In fact, I do like to think that they are so chuffed with the engine that they decided it would be the best model to display to the public, as it's the first Giulia that debuted of all other variants. (There are also diesel engines, but diesel in an Alfa? Not for me).
The car itself is mainly composed of aluminium and carbon fibre, parts that didn't need saving weight, they skipped, parts that can be manipulated to save tons of weight, they improvised. Eventually, they managed to achieve a power to weight ratio of 6 lb/hp, which is around 335 hp/ton, all of that translates to a 0-62mph time of just 3.9 seconds, we are very interested in this car now!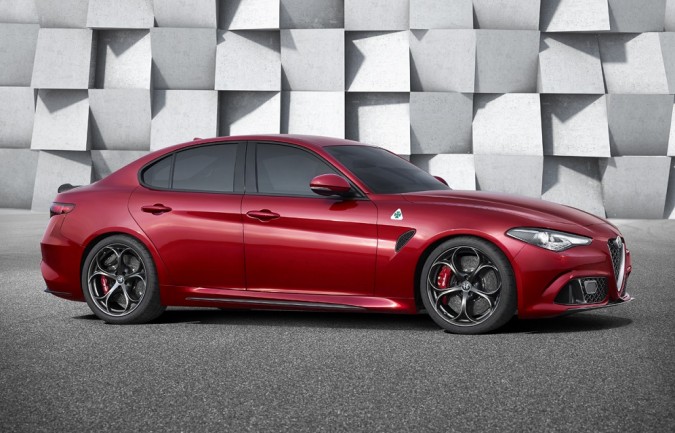 It's going to handle properly as well, the incredibly precise weight management resulted in a perfect weight distribution throughout the car, the 'Quadrifoglio' also gets beefy carbon ceramic brakes and active aero front splitter. Made of carbon fibre, its integrated to the front of the car, and the power delivery features torque vectoring for tough terrain conditions and biblical steering response.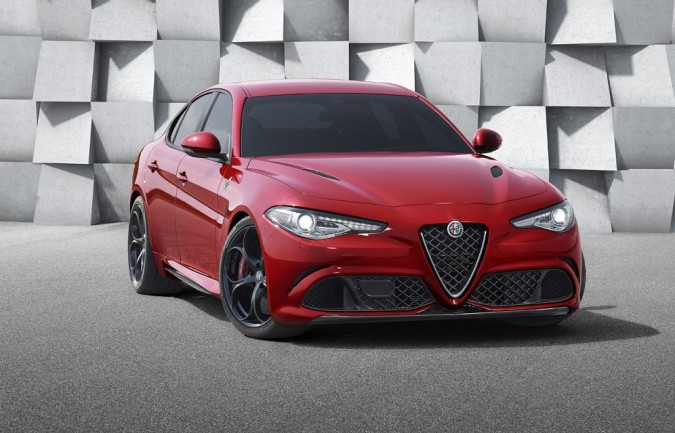 Conclusion
I'm proud to be able to say that the golden age has finally dawned on us petrolheads once again with the Alfa Romeo Giulia. This is exactly what Alfa should be making instead of all that MiTo nonsense, proper Italian purebred neck-benders. Expect the Giulia to compete with the likes of the BMW, Mercedes and Audi, since it's going to be a high-volume model.
Any thoughts? Leave your input below!
Source: Alfa Romeo, Car Scoops, OmniAuto