The DBS name will forever be associated as the cream of the crop amongst Aston Martin's top-end grand tourers. While they make plenty of fantastic GT cars, the DBS stands out as the best of the best. In the case of the DBS Superleggera, it's truly an underrated super-GT. It was their fastest, most powerful production-spec Aston ever. And now, its reign is coming to an end.
But, at least the DBS is getting one grand, final hurrah. The DBS 770 Ultimate is quite a fitting farewell to such a monstrous beast. Its twin-turbocharged V12 has been tinkered with, which could now crank out a mighty 770PS and 900Nm of torque. With that reworked 5.2-litre V12, the top speed is an eye-watering 211mph, partly thanks to a 7% increase in turbo boost.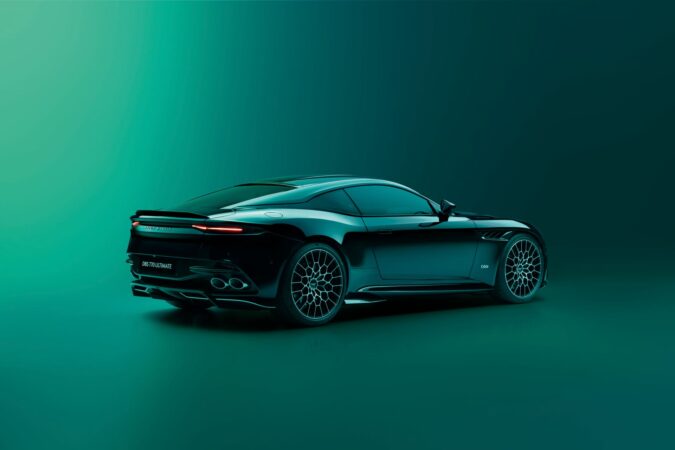 Ending With A Glorious V12 Bang
The old DBS, while pretty speedy, was still pared back to a more GT-like focus. However, those restrictions have been loosened, courtesy of a rewired 8-speed transmission. Not to mention, a revised steering setup for a better feel and sharper response. On top of that, a stiffer suspension and chassis, as well as meaty carbon ceramic brakes. Naturally, it's more than pure function.
Though this is one super-GT that you might take to a track, the DBS 770 Ultimate is still all about the wafting experience. Therefore, a lot of attention to detail's been placed in the design and interior luxury… New wheels, quilted leather, carbon fibre, and many more bespoke touches. Should you want to get one, bad news… As all 499 examples have already been sold out.