Every Aston Martin is a special car, but some are more special than others. The Valkyrie is among those icons that we'll fondly remember once the next century comes and goes. But for a little while now, it seemed as though the Valkyrie was not to be. Months we waited, and not a peep from Aston, who hasn't been the most financially stable company in the past few years.
Finally, those millionaires among you won't have to wait much longer now. Earlier in November, the first Valkyrie customer car is complete, and the production of Aston's maddest hypercar is in full swing. Once deliveries will be complete in the coming weeks, I imagine most would be keen to try it out on track. For all intents and purposes, the Valkyrie is an F1 car for the road. In fact, I'd argue it's better.
An F1 Car For The Road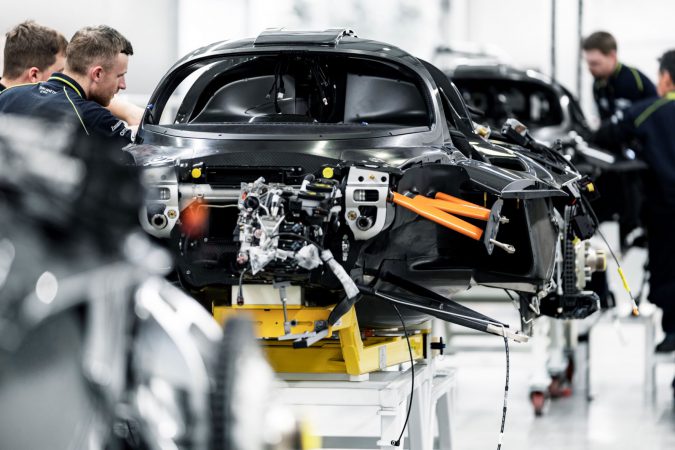 While the Valkyrie may have F1 aerodynamics, it has twice the cylinder count. And… Not a single turbocharger in sight. Underneath its sleek, shrink-wrapped bodywork, you'll find a Cosworth-built naturally-aspirated V12. Paired to that, is a hybrid system for a grand total of 1,155hp. Keeping all this power glued to the road are ground-breaking aerodynamics, with downforce aplenty.
Committed to fine-tuning each car to perfection, every Valkyrie will undergo track-testing before being delivered. Before that, Aston's cream of the crop technicians and engineers will hand assemble the Valkyries. Every one of the 150 Valkyries will take at least 2,000 man-hours to complete. The day Aston's Valkyrie descends is the day the ground will be shaken to a tune of 11,000RPMs.