Aston Martin has had its many ups and downs lately. But with a new boss and plan in place, we've seen now how its magnificence can shine through. The most recent Goodwood Festival of Speed was made all the much better with the Valkyrie. If Norse mythology is to be believed, the Valkyries are just the start, as they'll soon carry you into the final resting place of eternal glory, Valhalla.
Aston's new baby hypercar, the Valhalla has finally descended after a long and uncertain wait. Once called the RB-003, it's now showing off its nearly production-ready form. And wow is it a looker, improved significantly in its eye candy with this glitzy racing green paintwork. You can see a lot of the Valkyrie's aero-focused tricks along its bodywork. But the real joy lies underneath.
Teutonic (Horse)power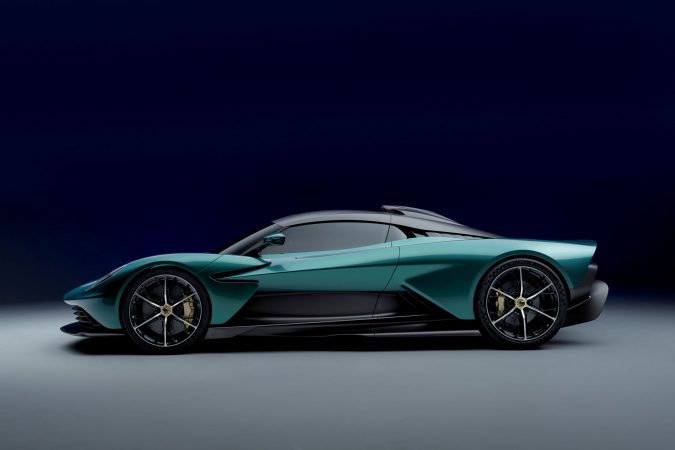 Below all that carbon fibre is, perhaps not surprisingly, a mid-mounted AMG-built 4.0-litre twin-turbo V8. It's also got a flat-plane crank, which is more or less the same unit in the AMG GT Black Series. With the Valhalla, Aston's engineers have made some adjustments. It alone can produce 750PS, but when combined with two electric motors, the horsepower jumps to a near as makes no difference 950PS.
Yep, the Valhalla's awe-inspiring engine is paired with a 150kW/400V battery hybrid system. Thus, it's an all-wheel-drive powertrain, but it could under some situations send 100% of the power to the rear wheels exclusively. Performance-wise, it can sprint from 0 to 60mph in just 2.5-seconds, and onto a top speed of 217mph. Aston is also targeting a mind-boggling Nürburgring lap time of 6:30.
Keeping all that power to the ground, and its 1,000Nm of torques will be plenty of fancy aerodynamics, capable of providing 600kg of downforce. There's an E-diff to deliver all that grunt, through a specially built 8-speed dual-clutch transmission. Alas, it'll be until the end of 2023 before we can get to see one on the road.