Hand-built Excellence Touching New Shores
In the ever-evolving world of automotive craftsmanship, few tales are as captivating as the Bizzarrini 5300 GT Corsa Revival. With recent deliveries reaching customers globally, the allure of this Italian marvel isn't confined to the continent anymore.
A New Colour Palette for the Legendary 5300 GT
Distinctly showcased in an eye-catching yellow, the 5300 GT Corsa Revival embarks on its American journey. Prior to this, we've only seen this hand-crafted masterpiece in the iconic Rosso Corsa hue, echoing the style of the original 1965 vehicle. But this isn't where the colour story ends – there's an exciting palette in store, particularly for 'Giotto', the upcoming Bizzarrini Hyper GT.
A Tribute to the Legacy of Giotto Bizzarrini
Julian Jenkins, the Bizzarrini Chief Commercial Officer, illuminates how the brand invested 18 months in detailed analyses, leveraging original engineering drawings and sourcing authentic components. The endeavour? To offer an unmatched recreation of the 5300 GT Corsa. The upcoming USA tour isn't just a showcase of this gem but also pays homage to Giotto Bizzarrini's unparalleled contribution to the motoring world.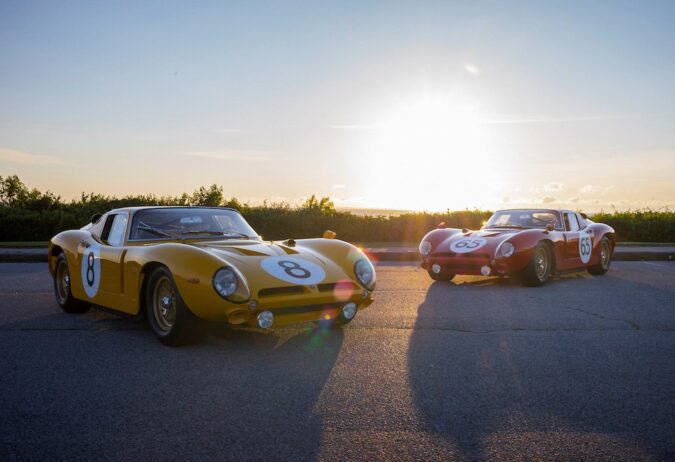 California Dreaming: A Stint at Monterey Car Week
The 5300 GT Corsa Revival won't be the lone ranger on Californian turf. Another Bizzarrini car, a veteran of the Spa Classic, will join the party. Car enthusiasts attending the Rolex Monterey Motorsports Reunion at Laguna Seca and The Quail, A Motorsports Gathering will have the opportunity to witness both cars in all their glory.
From Coastal Highways to Central Plains: The Bizzarrini USA Tour
Post Monterey Car Week, these Italian masterpieces will journey across the United States. A series of exclusive events promises automotive aficionados the chance to get up close and personal with the Bizzarrini brand.
Beyond Aesthetics: The Technical Marvel Inside
Each of the 24 Revival series vehicles is meticulously hand-built, drawing inspiration from the original 1965 Le Mans class winner. With a state-of-the-art roll cage, safety fuel cell, and a powerful 5,300 cc V8 engine boasting over 400 horsepower, the Bizzarrini 5300 GT Revival Corsa blends tradition with the technological prowess of a modern supercar.
Peering into the Future: The Giotto Hyper GT
The Bizzarrini team, while celebrating the past, is also shaping the future. The upcoming Giotto Hyper GT intends to blend Giotto Bizzarrini's timeless genius with modern performance benchmarks. Chris Porritt, Bizzarrini's Chief Technical Officer, shared the vision of crafting a car that stands as a testament to pure, artistic engineering.
Giotto Bizzarrini: The Maestro Behind Legends
From the iconic Ferrari 250 GTO to the revolutionary Lamborghini V12 engine, Giotto Bizzarrini's touch has sculpted masterpieces that have defined generations.