A New Era for BMW
In the automotive world, hold onto your hats! BMW is about to revolutionise the streets with its latest design, the BMW Vision Neue Klasse. And guess what? This isn't just another fancy concept. Oliver Zipse, BMW's top brass, claims it's the vehicle that'll be redefining our roads come 2025, leading the iconic brand into uncharted territory.
All Eyes on Munich
Slated for a grand reveal at the IAA Mobility 2023 International Motor Show in Munich, this Vision Vehicle is already creating waves in the industry. Featuring a pared-down design, the car highlights only the iconic bits – think the traditional BMW kidney grille and the unmistakable Hofmeister kink.
And let's not even start about the interiors. BMW's next-gen iDrive promises a tech experience like never before, merging our reality with the digital realm.
Green and Futuristic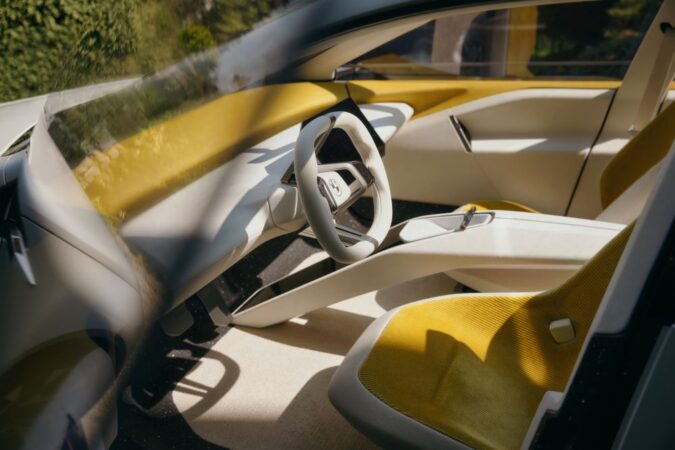 But it's not just about aesthetics. Frank Weber, the chap heading BMW's Development, drops some tantalising numbers. How does 30% more range, 30% quicker charging, and 25% more efficiency sound?
Told you it was exciting! And it's not just about performance. BMW is seriously upping its eco-game. Expect resource-efficient production, minimal carbon footprints, and yes, a fully electric powertrain equipped with the newest BMW eDrive tech.
Distinctive Design Elements
Adrian van Hooydonk, the design maestro at BMW Group, is especially proud of this creation. The Neue Klasse sports a design so progressive, it feels like BMW jumped a whole generation.
And it's not just the sweeping curves or the power-packed wheel arches. Ever heard of paintwork named "Joyous Bright"? Yep, that's the sunny hue this vision wears. Coupled with black side skirts and bumpers, it's a visual treat.
The car's front is transformed into a singular interaction space, embracing classic BMW design elements. And if that wasn't enough, a lighting effect with 3D animation and E-Ink elements in the side windows ensures that your entry into the vehicle feels nothing short of cinematic.
Next-Gen Tech Meets Luxury
BMW's Panoramic Vision is another feather in its tech cap. Say goodbye to traditional controls; this is the era of gesture-driven command. Both driver and passenger can interact with the Panoramic Vision, making it a shared digital space. And for the die-hard BMW fans, yes, it's complemented by the tried-and-tested BMW Head-Up Display.
Inside, expect a cosy setting with bright cord fabrics and a design free from chrome or leather, further reducing the carbon footprint. And for those in the back? Enjoy acres of legroom, thanks to a clever design tweak.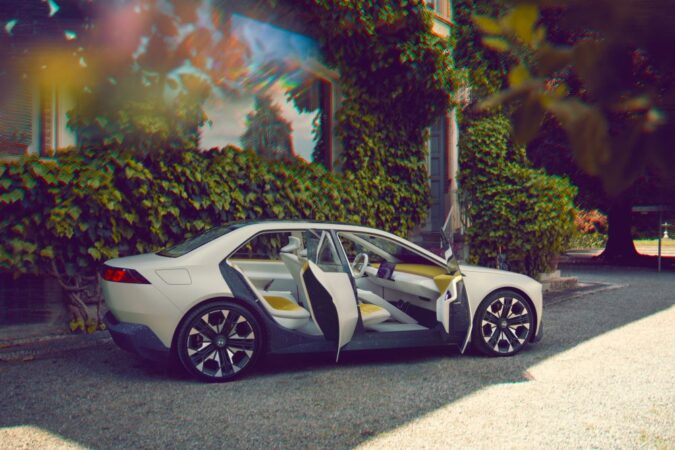 Eco-Friendly Powerhouse
Built in Debrecen, this BMW wonder will be manufactured without using fossil fuels. With significant raw and secondary materials produced at reduced CO2, it's clear BMW is taking its green commitment seriously. Add to that, weight optimisation, advanced heat management, and sixth-gen BMW eDrive tech, and you've got a vehicle that's efficient in every sense of the word.
A Drive Like No Other
With the Vision Neue Klasse, BMW aims to bring together electrification, digitalisation, and sustainability. It's a vision that stands testament to BMW's dedication to future sustainability. Offering a digital-rich, emission-free ride, it promises the classic BMW driving experience we've all come to love, for many, many years to come.