New Generation of Excellence
Rev up your excitement, automotive aficionados! The latest BMW M2 is here to elevate your driving experience. Stamping a firm foot in the high-performance premium compact segment, this remarkable machine showcases enhanced specifications and cranked-up performance, making it a true track-bred demon and a luxurious city ride wrapped in one.
Under the Bonnet: An Engine with a Punch
The heart of the new BMW M2 is its twin-turbo, straight-six 3.0-litre engine churning out an impressive 460hp, which is 90hp more than its predecessor. It's an exclusive model in its segment to offer a six-cylinder in-line engine. So whether it's for a high-revving city drive or a thrilling racing experience, this beast is always ready to roar.
Traditional Drive with a Modern Twist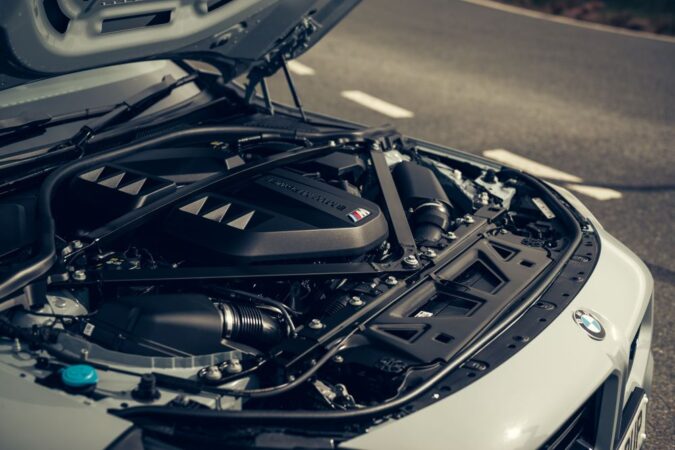 For those who enjoy the old-school feel, this model comes with a manual transmission option. This classic high-performance sports car feature amps up the thrill quotient by quite a few notches. It accelerates from 0-62mph in a staggering 4.1 seconds with a top speed electronically limited to 155mph.
But, with the optional M Race Track package, which includes carbon seats, you can raise that limit to a mind-blowing 177mph.
Advanced Tech for an Unforgettable Drive
The M2 introduces an advanced control/operating concept, allowing drivers to adjust vehicle setup as per their preferences. It marries surefooted agility, easily controllable handling, and raw power to give you a truly joyous driving experience.
Elegant, Powerful, and Aesthetic
The BMW M2 isn't just about performance. Its distinct character profile and powerful design exude segment-leading power, making it a head-turner even before it hits the road.
Born on the Track, Bred for the Streets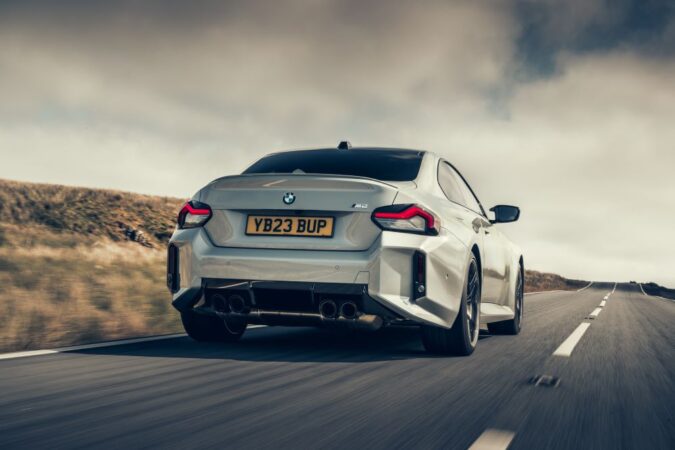 This masterpiece is more than just a car; it embodies the unadulterated racing passion of BMW M GmbH. With driving dynamics honed on world-renowned race tracks, the BMW M2 delivers an exhilarating performance while maintaining a comfortable and luxurious drive for the city.
Price and Availability
Get ready to have your driving experience transformed. The new BMW M2 is available at a starting price of £64,890 OTR. It's built alongside the new BMW 2 Series Coupé at the BMW Group's San Luis Potosí plant in Mexico.
In Conclusion
This high-performance machine sets a new bar in the automotive industry. Be it in terms of power, design, technology, or luxury, the new BMW M2 takes a step further to redefine the classic high-performance sports car concept, all the while ensuring an engaging and comfortable driving experience.
A true testament to the 50-year anniversary of BMW M GmbH, this model is a must-have for all car enthusiasts.