A racing car is considered to be the epitome of car technology and if pure unbridled excitement is what you are seeking, then there is nothing that can come close to a purpose-built model whose sole aim is to churn out the lowest possible lap times around a racetrack. Brabham Automotive has gone a step further by making a track-specific hypercar that is even more exotic than most racing cars. The Brabham BT62 has been designed as the ultimate track machine for people looking for that perfect racing car feel and it has now been made road legal (as part of an optional extra package).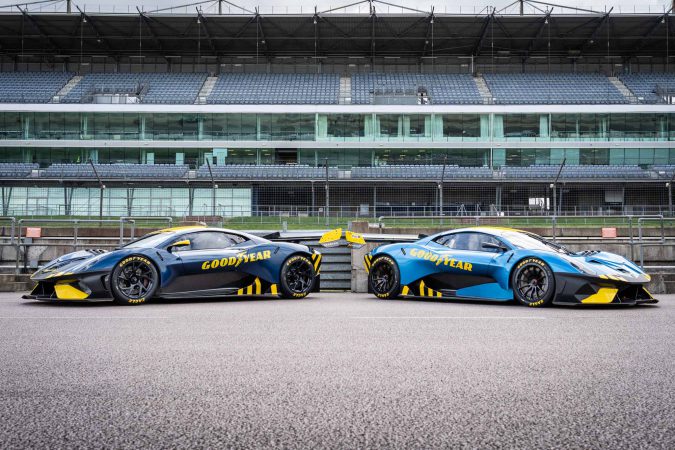 Brabham Automotive initially wanted to keep this as a track-only version but due to popular demand, they now offer a conversion service to make it road legal. Let us take a closer look at the Brabham BT62.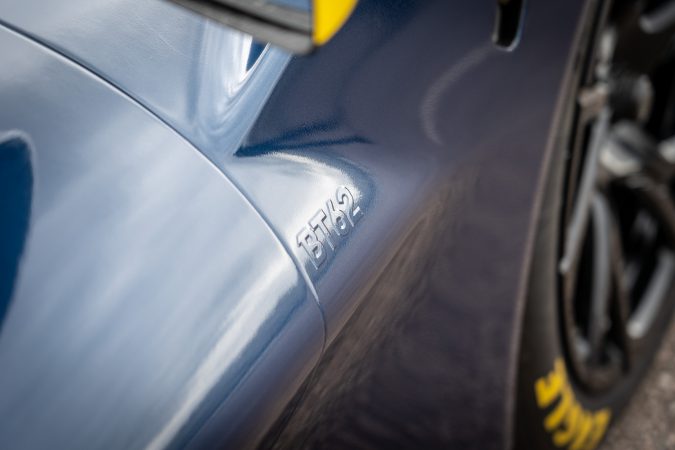 Brabham BT62: Real Hypercar Specs
The Brabham BT62 is a mid-engined car powered by a 5.4-litre naturally-aspirated V8 engine. This engine is manufactured by a mainstream car manufacturer whose identity has been kept a secret. What is not a secret is that the version of the engine powering this car is a highly fettered one.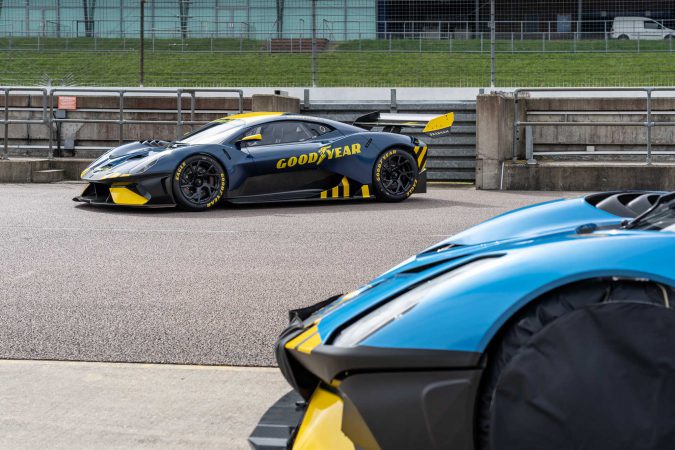 The engine can churn out a maximum power of 700 BHP at 7,400 RPM and 667 Nm of torque at 6,200 RPM. This engine is matched to a six-speed sequential gearbox with paddle shift on the steering wheel. The car weighs in at just 972 kg, giving it an impressive power to weight ratio of 720 bhp per ton.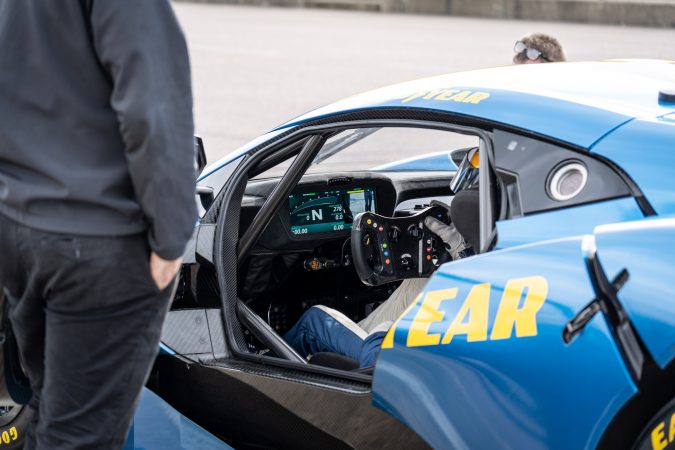 To put that power to weight into perspective:
Brabham BT62 = 720bhp/tonne
Bugatti Veyron Super Sport = 627bhp/tonne
Ferrari LaFerrari = 599bhp/tonne
McLaren P1 = 584bhp/tonne
The chassis uses carbon fibre panels and carbon-kevlar wheel housings as a part of its 'tubular metallic architecture' which is the secret behind its lightness while providing it with enough strength and stiffness to stand up to the rigours of life as a racecar, something further aided by its carbon/carbon brakes featuring 6-piston calipers front and rear.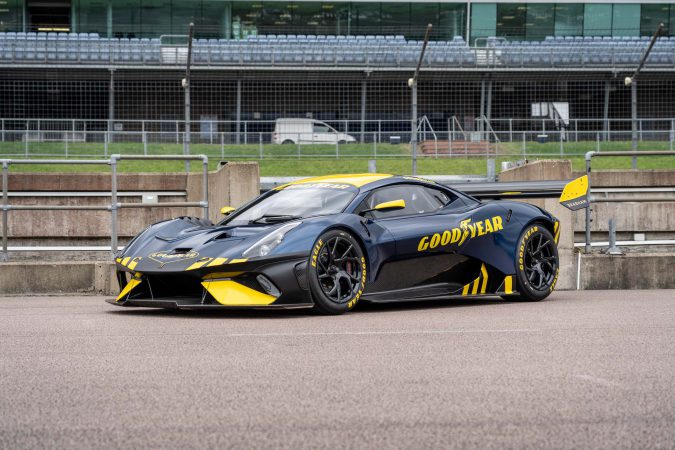 Goodyear Tyres Partnership
In August 2019 Goodyear and Brabham Automotive announced their intention to collaborate across racing and road car development, reigniting a winning partnership from F1 days that began in 1965.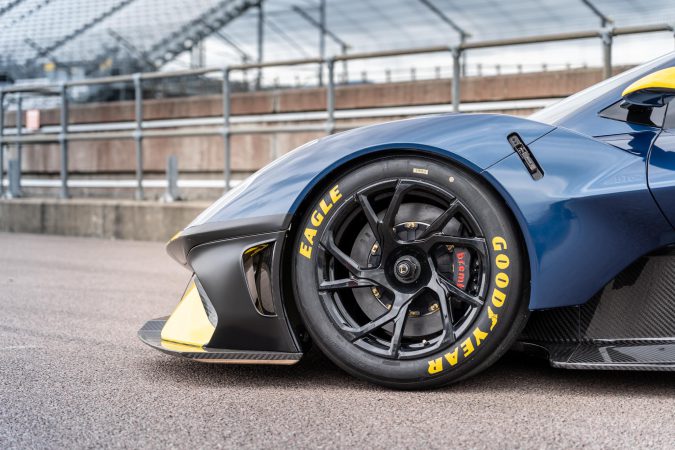 Goodyear have partnered with Brabham as they are able to meet the specialist tyre needs extracting the maximum amount of performance out of the BT62. Brabham's testing proved that Goodyear was the best fit for the hypercar brand.
The Brabham BT62 will make its racing debut at Brands Hatch on the 9th/10th November 2019 in the Britcar 'Into the Night' race.
Goodyear Racing Tyres
I got the opportunity to spend some time learning about Goodyear's race tyre programme. They have invested greatly in their research and development to make bespoke racing tyres that are closely matched to the wants and needs of the driver, car and environment in which they are competing all over the world.
During my chat with the Goodyear tyres specialists, I also learned that a lot of the technologies used in the race tyres have been passed on to the road tyres. A good example is the Goodyear Eagle F1 SuperSport series. These tyre compounds are closely matched to the racecars but include other factors that help benefit on-road driving for obvious reasons.
My Goodyear Brabham BT62 Experience
I was very lucky to take a ride in the Brabham BT62 with David Brabham at the wheel around Rockingham Speedway. I have been in some very fast cars before such as the McLaren 720s, Touring cars and even WRC cars. But nothing had quite prepared me for the power to weight set-up of the BT62. As soon as David hit the accelerator, the car ripped along the tarmac at literally warp speed. It was phenomenal!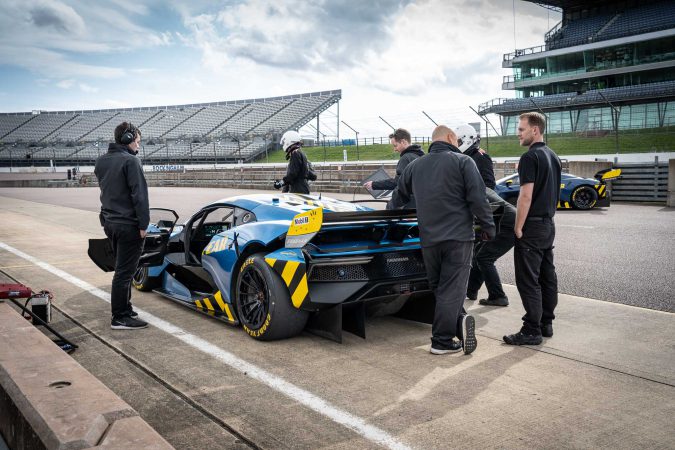 However, the straight-line performance wasn't the most impressive part at all. The BT62 has an immense amount of grip in the corners from its aerodynamic downforce and slick Goodyear racing tyres. In the corners in the Brabham, I felt G-force like never before! I could feel the pressure in my entire body and after a few laps, it really takes a toll on your body. I can see why professional racing drivers need to keep fit.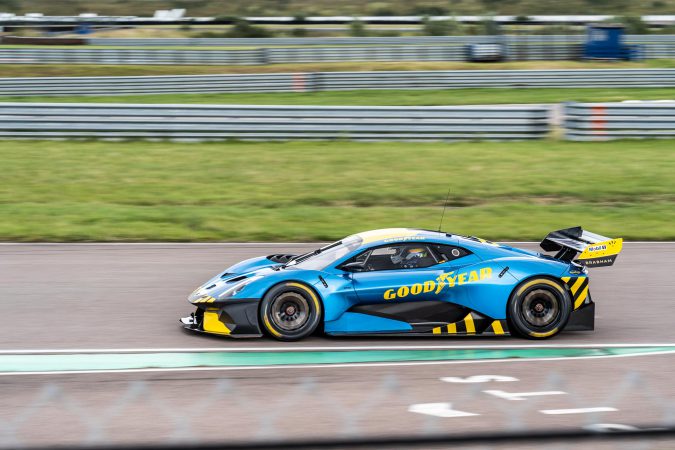 The Brabham BT62 test drive really hammered home just how important tyres are. The 700bhp created by the V8 would be completely useless if all that power wasn't able to be efficiently transferred to the road. The Goodyear Eagle F1 racing tyres coped very well on the BT62 and I can see why Brabham have opted to work with Goodyear.
Brabham Racing Pedigree
Development of road-legal racing cars that are helmed by professional racing drivers often get a lot of flak for being quite impractical on the road. However, there is no denying the fact that when it comes to the track, racing car manufacturers are the best people for making the ultimate track machine.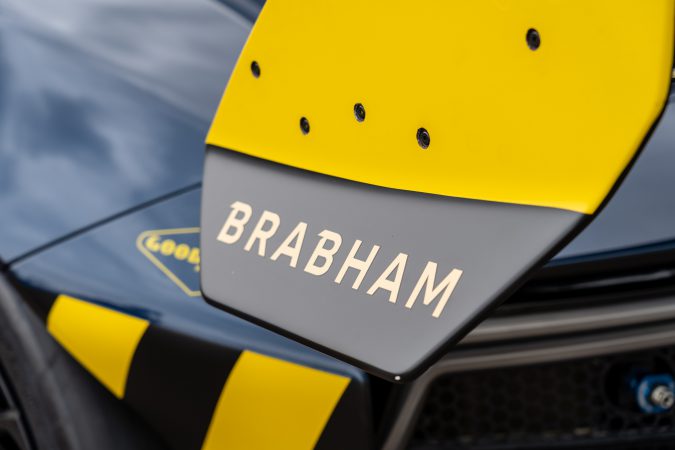 The BT62 can proudly boast that it happens to be the first car made by Brabham Automotive. The company was founded by legendary racer David Brabham, the son of one of the greatest racing drivers to ever grace us with his driving skills – Sir Jack Brabham.
David Brabham is a Le Mans 24 Hour winner and has competed in some of the most acclaimed racing series in the world. What this means for the Brabham BT62 is that it hasn't been tied down by corporate policies and profit margins. So, what you get is a car that is as good as it can be on the track, instead of being yet another hypercar that can also be driven on the roads.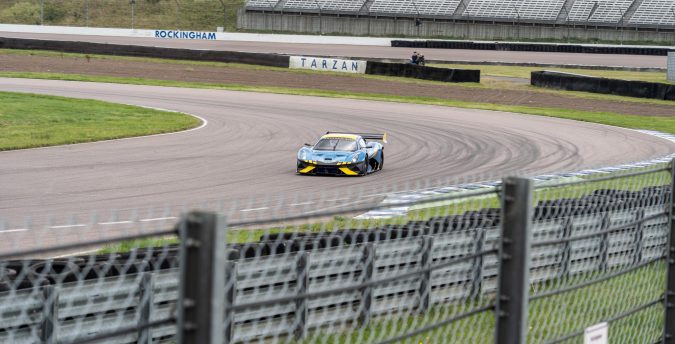 Brabham intends to take this car racing in the GTE category of Le Mans from 2022, further proving that it is an out and out racing machine. Obviously, the racing version will have some changes to meet racing regulations. The cherry on top of the cake is that only 70 of these monsters will be made, each commemorating the 70 years since the start of Sir Jack Brabham's celebrated racing career.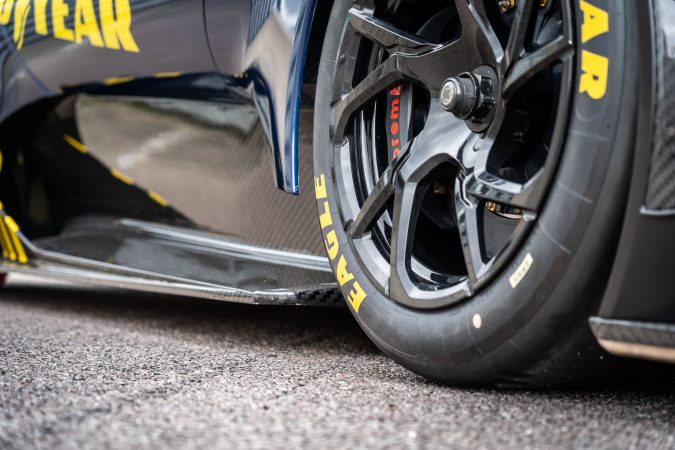 Sharp and Focused Looks
The Brabham BT62 offers one of the most visceral track-focused experiences and the design makes no attempt to hide this quality. It is as sharp and as focused as they come and there is an excellent blend of the brutishness of the late 80s Le Mans racers and modern aesthetics.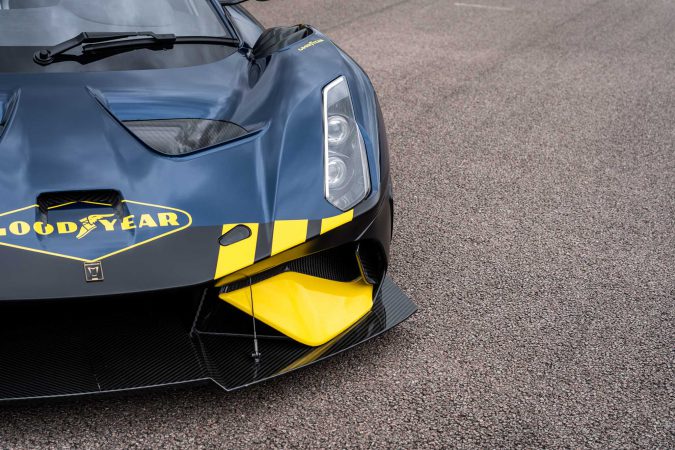 Obviously, looks weren't the primary concern as every surface on this car is meant to make it go as fast as possible. But that has still resulted in one of the most aggressive and almost bordering on hostile designs, while also being cool enough to be the subject of a poster intended for any car nut.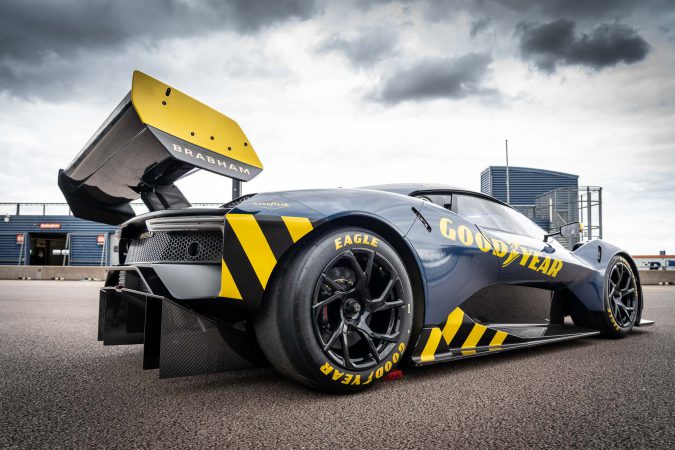 About halfway along the body, the Brabham BT62 is almost Bugatti Chiron-ish with smooth flowing contours while the rear and front are all business like with sharp and mean-looking design elements.
Outright Performance
The Brabham BT62 comes back to its roots by being a simple racing car, that is as loud and as fast as a racing car should be. At full RPM, the engine generates nearly 115 decibels of noise.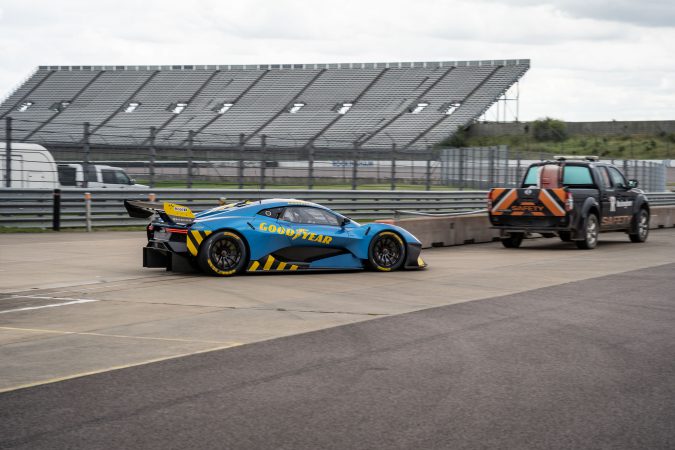 That aside, this vehicle is a monster when it comes to actual track performance as well. It does not have active aerodynamics, which means that the rear wing stays put at high-speeds, increasing the drag. This does have some effect on its top speed but even then it is able to keep up with much more complicated track-focused cars like the McLaren Senna on the straights, while actually going faster around the entire length of a track.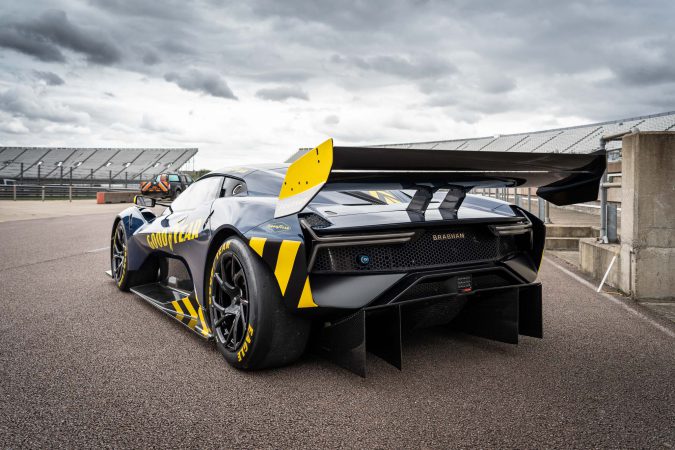 The most important characteristic of this model is that it is a true racing car in every sense. But after speaking with David Brabham, it is clear that the B62 is not too intimidating for a novice driver behind the wheel. The power can be dialled down significantly, to allow the driver to gradually explore it.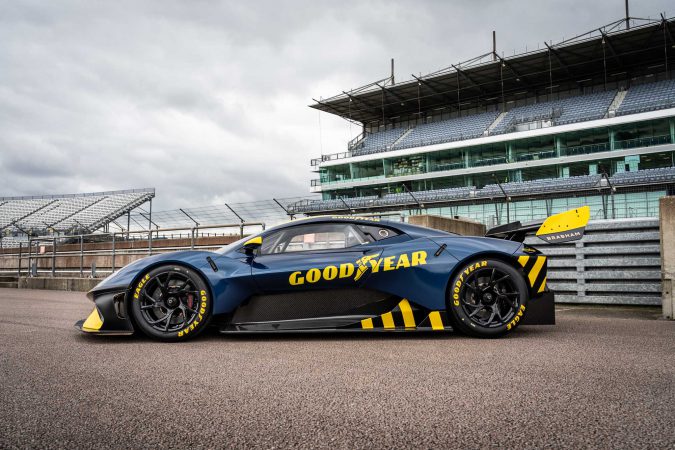 Brabham BT62 Price?
The Brabham BT62 costs £1m in the UK. You might think that is a lot of money, but it is the price one has to pay to experience the thrills, dread, and joy associated with driving a true racing car. If you want the model converted for road use, it costs an extra £150,000 to make it compliant.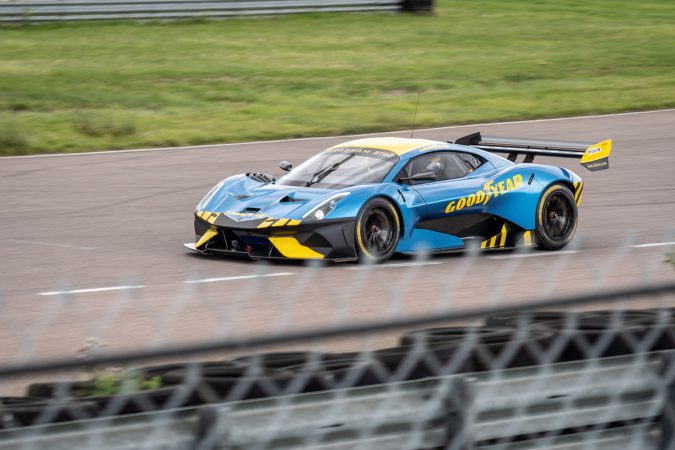 Does It Have Competition?
While there are many track toys around, the true competition for the Brabham BT62 currently comes in the form of the McLaren Senna, Aston Martin Valkyrie AMR PRO, and the Mercedes-AMG Project One.