Oil changes, wheel alignments, replacing the brake pads… They're among the most common things a car owner needs to look out for and service over time. Yet, it's surprising how often people forget the battery, another crucial component that needs maintenance. Leave it idling for too long, and a 12V car battery would exhibit a myriad of issues. From a low rate of charge to going flat altogether.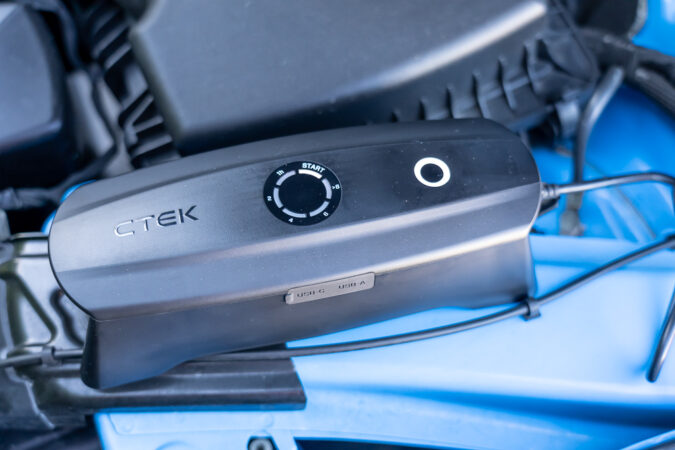 That's why a battery charger and maintainer is a must-have in every garage, even if it's just a basic bit of kit. Or, if you're willing to step it up a notch, CTEK has numerous options to choose from. Thus far, we have reviewed a couple of CTEK chargers before. That includes their top-of-the-line products, like their CS ONE and MXS 10. Now, they have something new thrown into the mix, the CTEK CS FREE.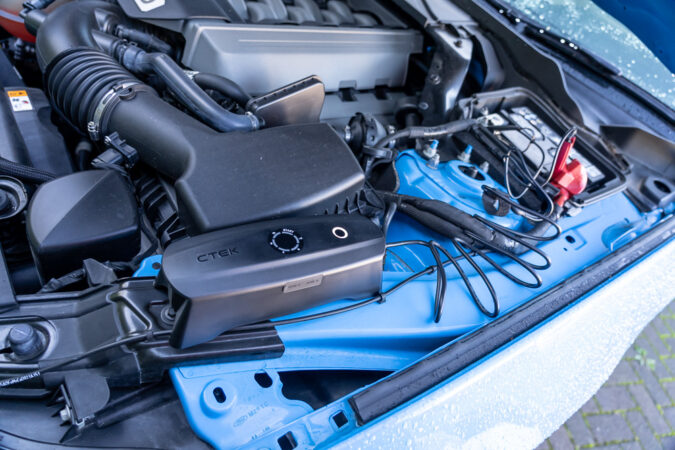 What makes it special is the CS FREE's vast number of functions – all combined into a single package. Specifically, it may double as a portable jump starter, just in case you need to revive a dead or dying battery. Even while you're on the go, the CS FREE could bring a 12V battery back to life in as little as 15 minutes. With that in mind, CTEK's 4-in-1, do-it-all charger also has an internal battery pack.
Therefore, unlike prior CTEK chargers, you could use its built-in battery to maintain and charge your 12V battery… Without needing to rely on a wall outlet. This is pretty handy if you're, for example, away from the mains. Or, if you don't have access to reliable and consistent power. Or, when you're out in the sticks, like needing to charge a caravan or boat and keep it going for longer.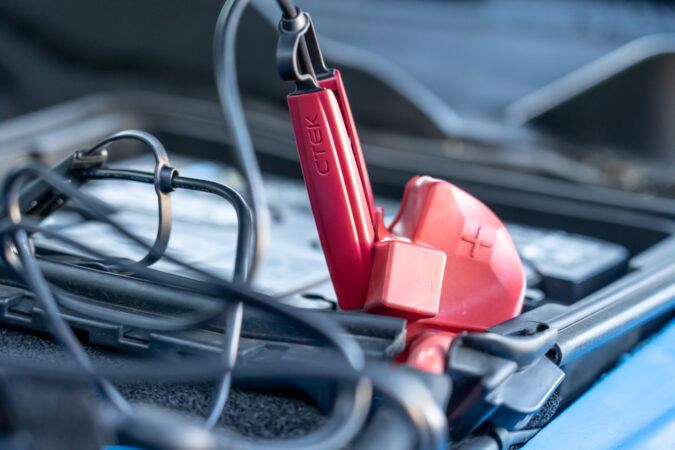 The Best Battery Charger Ever?
But besides acting as a portable battery pack and jump-starter, the CS FREE still does what CTEKs are best known for – trickle charging and maintaining your car's 12V battery. With this, all you need is to plug it into a wall outlet whenever you get home. Then, let it automatically top up the charge in your car's battery. Or, it could also function as a massive power bank for your electronics and gadgets.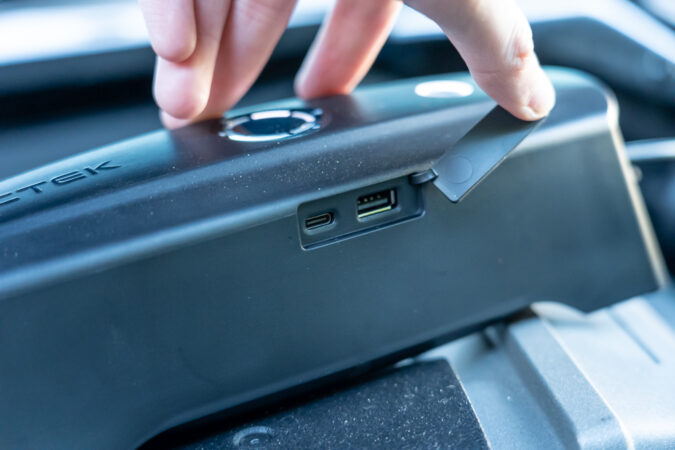 Through a couple of USB ports (USB-C and USB-A), you can power and charge up your phone, tablet, or even a laptop! For the money, you can expect a lot of great attention to detail, including the neat features that we praised in other CTEK products. For example, the clamps have these rubber guards on the back. As simple as they are, they help to prevent the clamp from getting caught and snagged.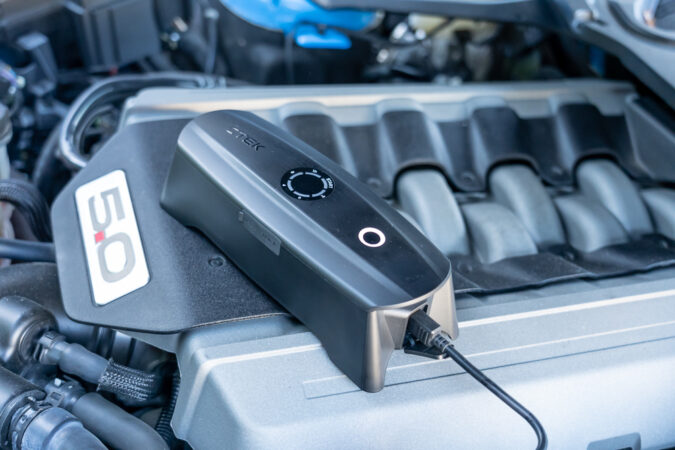 It's those little things that make using the CS FREE that much more straightforward. But, unlike the CS ONE, these don't have polarity-free clamps. So, you'll have to watch out where you stick the positive and negative ends of the clamps onto. Furthermore, the CS FREE has non of the clutter and confusion that some rivalling battery chargers on the market typically feature, through its clever design.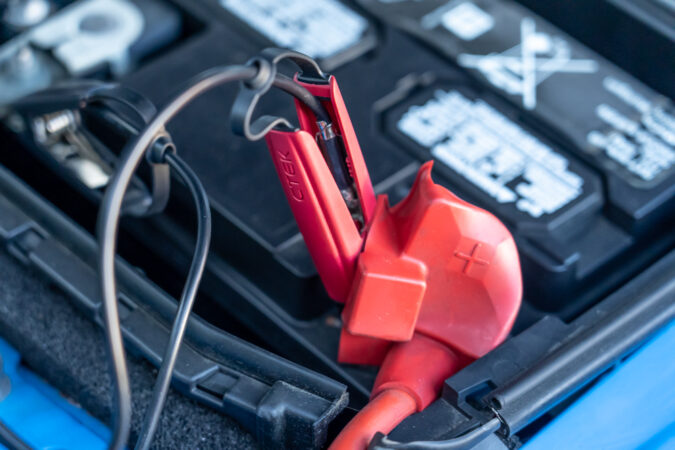 There are no buttons and switches, barring a single on/off button. You also don't have to worry too much about how it all works. Once it's plugged in and turned on, the CS FREE would automate much of the process. Hence, deciding on the fly on the most efficient charging rate to ensure that your 12V battery could charge up as quickly as possible. While also, preventing excess wear and tear.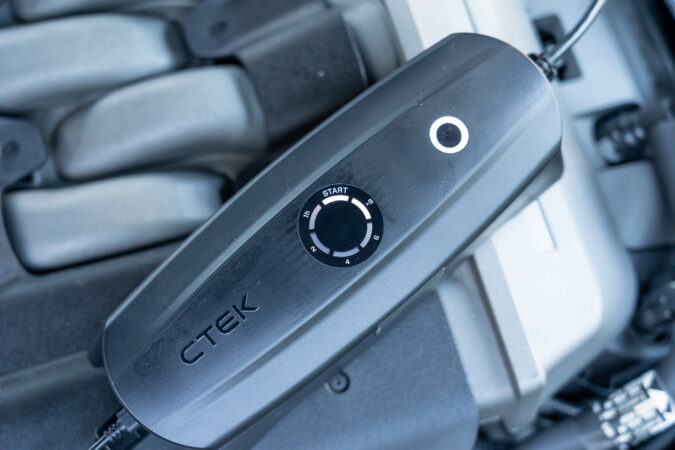 Charging While You're On The Go
Even when it comes to monitoring the charge, there's only a single display. This tells you how much longer you'll need to wait before a battery is fully charged. Therefore, ease of use and intuitiveness gets a solid A+ for the CTEK CS FREE. Speaking of, if you're really going off the grid for too long, you could also plug the CS FREE into CTEK's own portable solar panel charging kit to power it.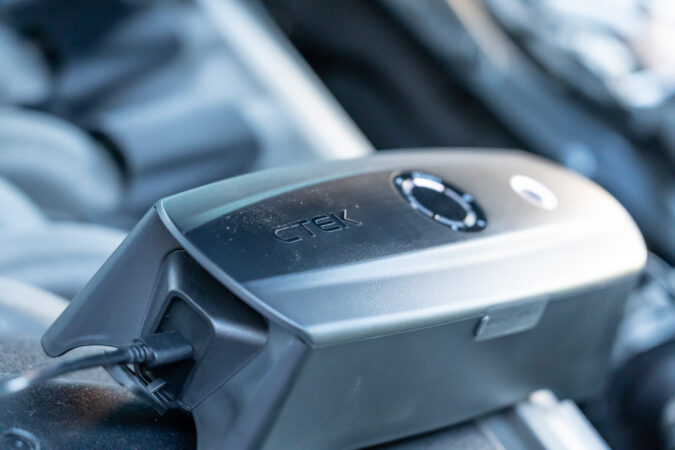 When you're out camping, all you need to do is unfold and place the solar panel, which is very light and compact. With a charge rate of 60W, it could handily power the CS FREE, so long as you have a bit of sunlight. That should afford you the crucial amps and volts needed for an emergency jump. Or, if you need to charge and maintain the battery while you're too far away from a mains outlet.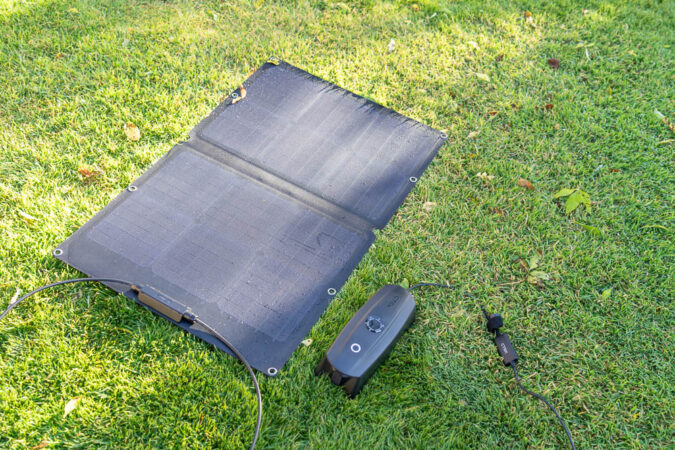 You might even consider leaving the solar panel installed permanently, too. There are hooks where you could readily mount it on top of a caravan or on a roof rack. For £280, the CTEK CS FREE is no doubt quite a premium device. But given the amount of functionality that you're getting in return, it's a fantastic bit of kit to have around when you need it. And, it's pretty easy to use – just plug and play.
It makes it so that even someone who doesn't understand how battery chargers work, can feasibly get it up and running in a jiffy. Meanwhile, that solar panel will set you back another £320. As costly as it is, it does afford you added versatility. Especially, if you're regularly going camping or out caravanning. Now, you never have to worry about not having access to the mains, ever again.