With cars becoming ever more expensive, most of the good stuff is often out of reach for most regular people. This is especially so in the world of hot hatches, which have gradually become a status symbol, more so than a blue-collar worker's fun, smile-inducing runabout. Thankfully, some still realise that sporty and sprightly little pocket rockets, like the CUPRA Leon, should still be attainable.
CUPRA, Seat's performance-y offshoot, has since unveiled that the iconic Leon hot hatch would be getting an additional range of engines. Specifically, the line-up will be expanded to add two more petrol engines… A 1.5-litre and 2.0-litre mill, outputting 150PS and 190PS, respectively. A good old H-pattern manual or super-speedy DSG-auto gearbox will both be available for pickings, as well.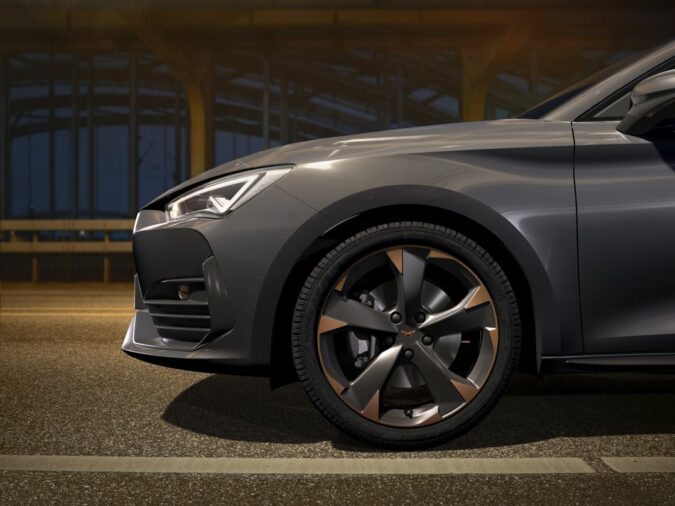 Making Performance More Accessible
Sure, you might look at those power outputs and are expecting at least 200PS, minimum. But, the goal in creating these two entry-level offerings, as per CUPRA, is to make its sportier range cheaper as well as more accessible. Still, that doesn't mean that CUPRA's skimped on accessories, either. It would come, as standard, with LED lights, 18-inch machined alloys, and a 12-inch infotainment display.
Moreover, you still get keyless entry, adaptive cruise control, as well as twin exhausts. So, for a fairly affordable price point, you're getting a lot for your money. It'll soon be on sale in October with the base-tier V1 trim. Although, more trim levels will be offered down the line. So, if you're eyeing a new hot hatch but can't justify the expense, the new CUPRA Leon might be a good pick.