There's a plethora of classic 911 restomods out there, and it's becoming ever harder to count them all. Nonetheless, despite the heated rivalry, there are still some ways that you stand out from the crowd. Among the builders that are pushing the restomod envelope the most, Theon Design is certainly one of them. Its latest BEL001 is a great example of what they can do.
Rather than opting for tried-and-tested turbocharging, Theon Design has instead paired a 964 flat-six with a supercharger. Now bored to 3.6-litres, while still keeping it true to its air-cooled origins, it's cranking out 400bhp and 367lb-ft of torque. Yet, the UK-based team behind it isn't done with all the geekery. The powertrain itself is a marvel of race-derived engineering.
Is This The Ideal Classic 911 Restomod?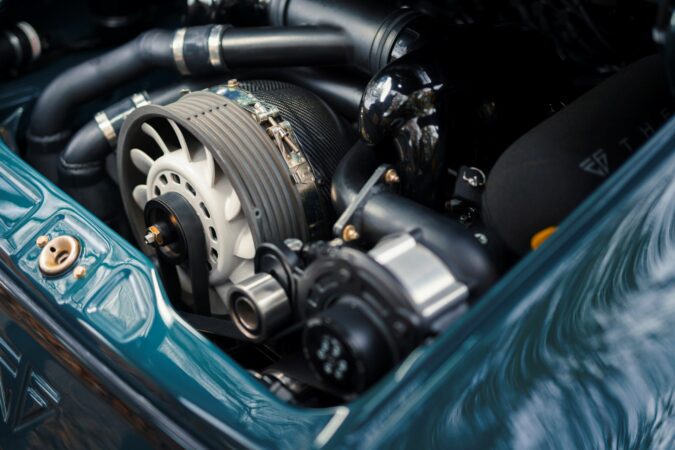 The engine features a myriad of new and custom parts by Theon. Between its uprated ITBs or a set of bespoke camshafts, this is then paired with an all-new limited-slip differential. Yet, it's still using the original, albeit rebuilt and strengthened, 5-speed manual gearbox. You can even order a restomoded 911 from Theon in larger displacements – 3.8-litres, or as big as 4.0-litres.
Despite this, their obsession with creating the ultimate 964 doesn't just stop there. It features an interesting semi-active suspension for optimal handling. The bodywork not only contains a lot of carbon fibre but it's also been meticulously redesigned in CAD. Thus, helping it lower its weight to just a smidge over 1,265kg. This could very well be one of the best 911 restomods yet.