They say that only two things in life are certain: death and taxes. Well, I'd like to add a third item to that list; classic 911 restomods. Popularised by Singer, 911 restomods are absolutely everywhere, as it's becoming ever harder to avoid noticing them. Each shop and coachbuilder has its own take on what the ideal new-old 911 should be like. So, there's always an interesting twist around the block.
Theon Design is no different, now presenting what they think peak 964-generation 911 should be. So-called the BEL001, it was originally commissioned by a client in Belgium. However, it's since been a part blueprint for where Theon is headed next. For starters, this 964 911 here has been reworked heavily, in more ways than one. In particular, its notable highlights are the engine and suspension.
Air-Cooled Goodness, Now Supercharged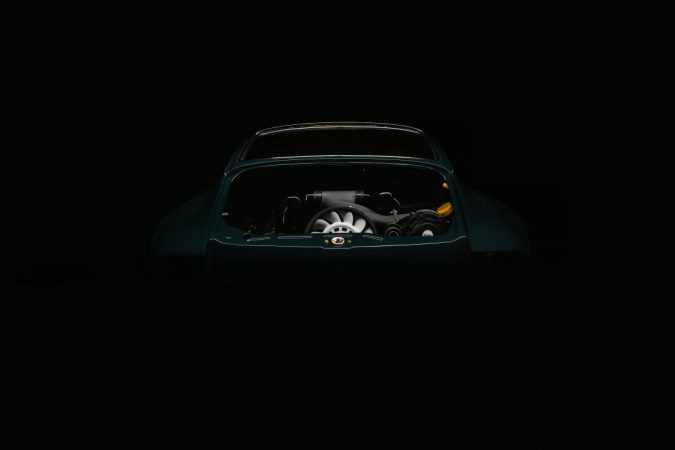 The BEL001's suspension features active damping, which is quite a unique addition for a restomod. Working closely with suspension masters, TracTive, Theon has recalibrated the BEL001's springs to work beautifully on track. Yet, provide ample dampening on even the harshest of British B-roads. At the flick of a switch, the damping will alter one way or the other, massively changing its character.
Then, we get to the engine, which is Theon's most powerful unit yet. The 964's legendary air-cooled, 3.6-litre flat-six is now bolted together with a Rotrex supercharger. Coupled with water-methanol injection, you're looking at 450hp, and another 500Nm of torque. Though if you prefer to keep the engine closer to its original specs, Theon will also offer 3.6-, 3.8-, or 4.0-litre N/A motors, too.