In our experience, Edifier has made some of the best sounding audio gear in its class, which is rather impressive given their approachable price point. We've spent time with their numerous headphones and earbuds, as well as home speakers. So far, we've quite enjoyed our time with them. But could one of their most premium products, the Edifier W820NB, eclipse all others as the best of the bunch?
It seems like the pundits agree on this, as well. They've been given a Hi-Res Audio certification, that's largely been attributed to its 40mm dynamic drivers. This is then powering a titanium diaphragm, as it's paired with a studio-grade 40kHz frequency response. What you're getting, in return, is an expansive aural pleasure. The bass is booming, with incredibly balanced and clear mids as well as trebles.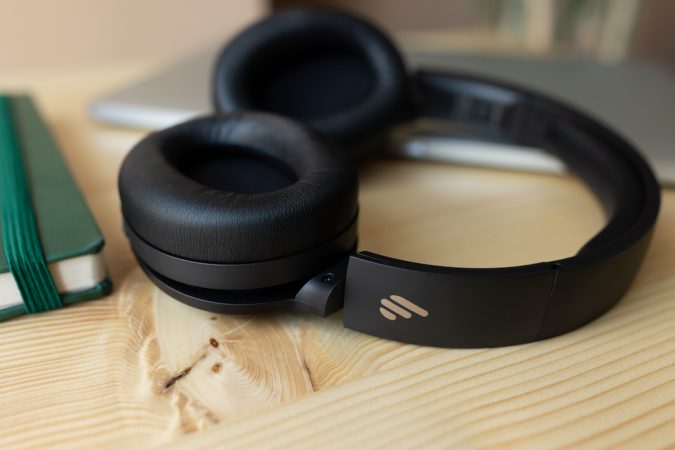 Sounds Turns On, Sounds Turns Off
However, great sound quality is barely the surface of all that's good with the Edifier W820NB. For a start, we have to talk about active noise cancellation, which is mightily impressive. It's a hybrid ANC set-up, which can reduce and filter out unwanted noise by a respectable 38dB. Should you want to hear some of the outside noise though, you can easily activate its ambient sound mode.
Once turned on, the sound will pass through without you needing to take the headphones off. This is a great feature for daily commuters, for listening to announcements, alerts, or what's going on around you. If you find yourself needing to speak to someone else on the other side, the W820NB has a good pair of microphones, too.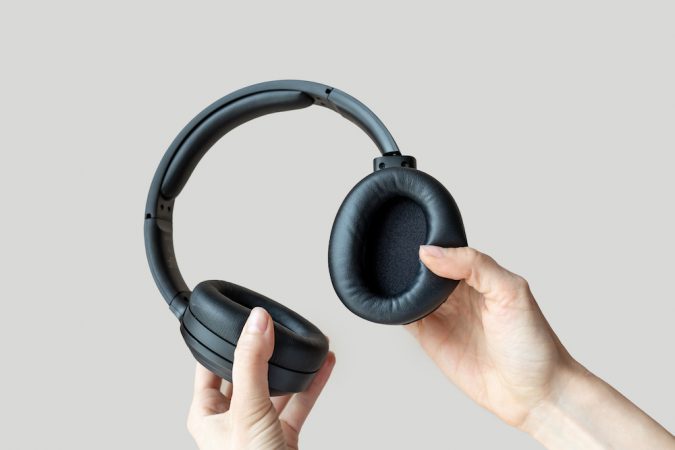 But what if you're somewhere a bit noisier? Ah, for that, you can be thankful for Edifier's DNN, or its 'deep neural network'. Its algorithms and onboard processing can recognise the differences between a human voice and unpleasant background noises. It can intelligently filter the latter out on the fly, ensuring that your phone calls and voice chats will always be crystal clear. Even if it gets rowdy.
Jam-Packed With Features
If you regularly game, Edifier's W820NB has a dedicated game mode. When you switch it on, there's a low latency system at play, which can help lower any unwanted audio lag. You can keep gaming for quite a while too, as the W820NB has a battery life of up to 49 hours. That's continuous playback, mind you, on a single charge. That makes these a great pair of travelling headphones.
But despite the long-lasting battery, strong Bluetooth reception, onboard processing, and a hearty set of drivers, it's very lightweight. All the better for your head, of course. You can find them right now with a sticker price of £59.99. You can even pick between three colours! For that low cost, few can match the W820NB as a pair of well-rounded, featureful, and capable wireless headphones.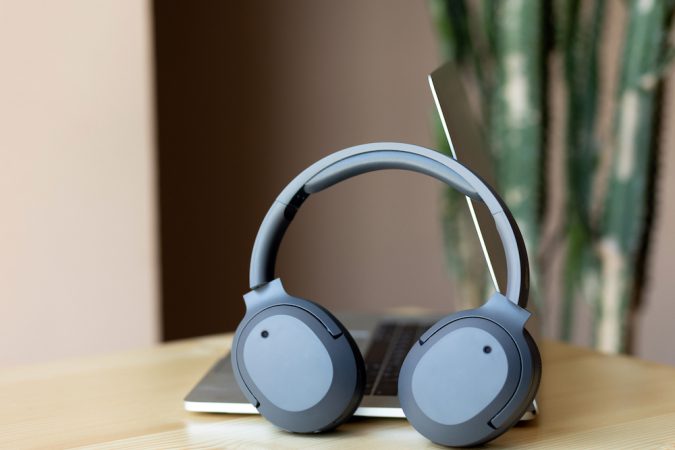 It produces a good range of sound, from punchy lows to clear highs. Moreover, you can enjoy more of that aural pleasure, no matter where you are, thanks to its masterful active noise cancellation. It can block out quite a lot of undesirable noises. Or, let them all in with excellent clarity, should you choose. The microphones are a joy to speak through, as well. What more can you ask for?