Electric cars are the wave of the future, but one that not many people have yet to experience first-hand. For most, we've only had the chance to admire them from afar, gauging what other folks have to say about them. Good opinions, or bad vibes, there hasn't been much of an opportunity for you to feel that in person. Well, you might get that chance now, thanks to Mercedes-Benz of Birmingham.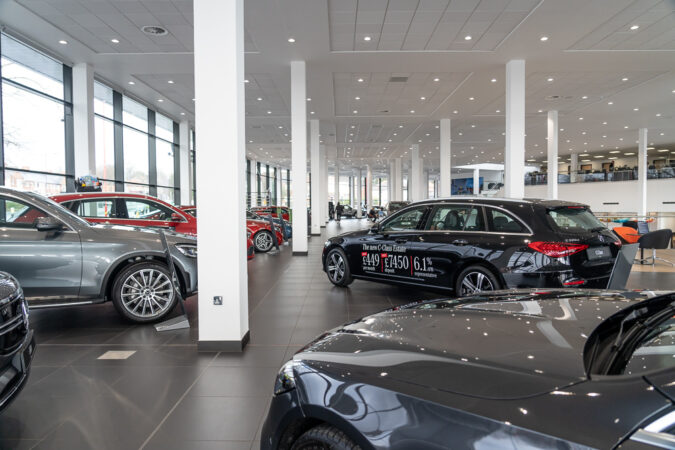 They're planning, in conjunction with other locations, to set up an Electric Vehicle Roadshow, as a way for the average joes and janes to get a taste of what an EV is like with your very own eyes. On this roadshow, you'll be able to find Mercedes' current line-up of electric cars, from crossovers, SUVs, to uber-lux four-door saloons and even a minivan. There's a Benz for you if you know where to look.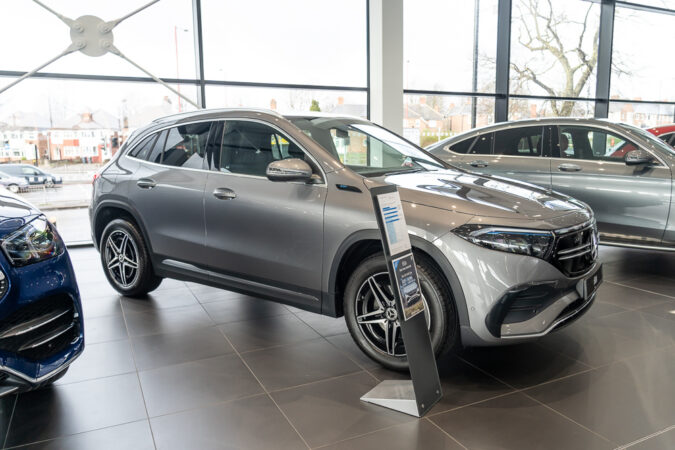 A Roadshow For All
And where you should be looking is Birmingham. Specifically, at the Mercedes-Benz of Birmingham showrooms, on Bromford Lane in Erdington. The Electric Vehicle Roadshow will be making its first stop there, from the 18th of February to the 6th of March. Depending on when you're reading this, you may still get a chance to visit if you happen to be in or around Birmingham. Otherwise, don't fret.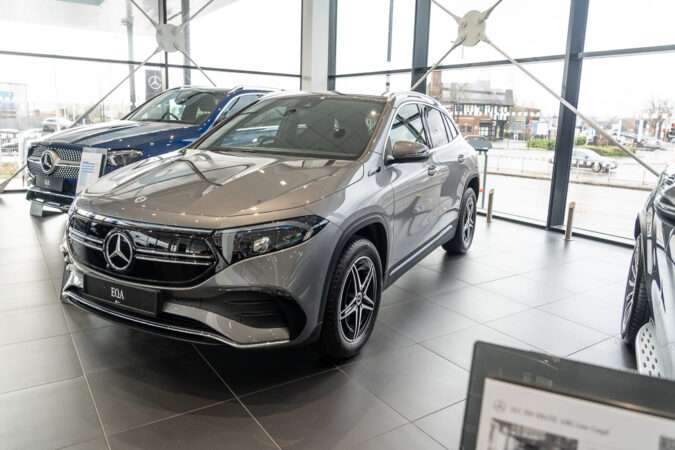 The roadshow will make a rotation to Mercedes-Benz of Solihull, another branch of LSH Auto. Here, the Electric Vehicle Roadshow would stay from the 7th of March to the 20th. Once that's done, the roadshow will move again, this time to Mercedes-Benz of Tamworth and Mercedes-Benz of Macclesfield. Both will be home to the roadshow (and open for visits).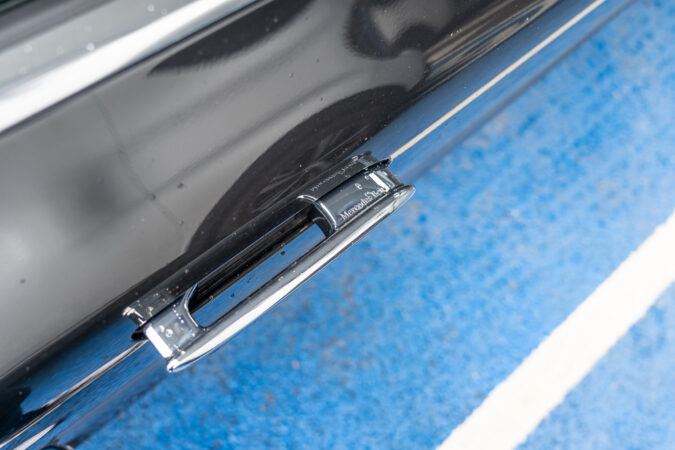 Just to give you an idea of what to expect, the roadshow will feature Mercedes' latest range of EVs. It includes their entry-level electric crossovers, the EQA and EQB, to the top-of-the-line EQS. A couple of them, the EQC and EQV (more on those later) weren't present during our short runabout in the early event here. But, they should be there to greet you soon. So, is all of this worth the hype?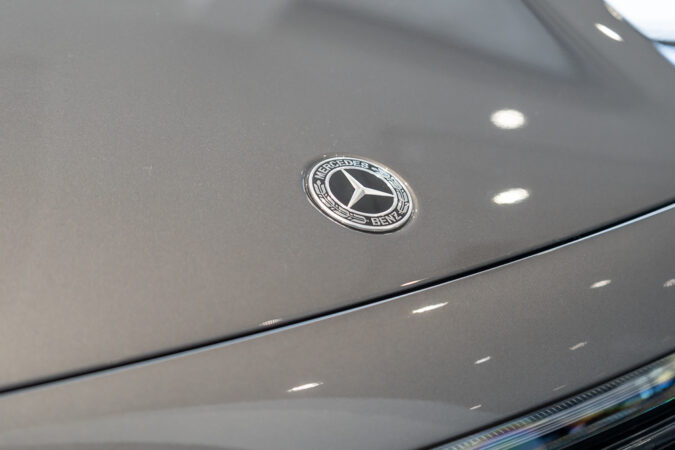 In my experience, yes, it certainly is. A while ago, we here at Motor Verso had spent quite a bit of our time with one of Mercedes' earliest attempts at a production EV. Back then, we had reviewed the EQC 400 AMG, which now occupies a mid-range price bracket. That goes to show how rapidly Mercedes is accelerating the electrification of their entire line-up. Nonetheless, we still have a lot more to see.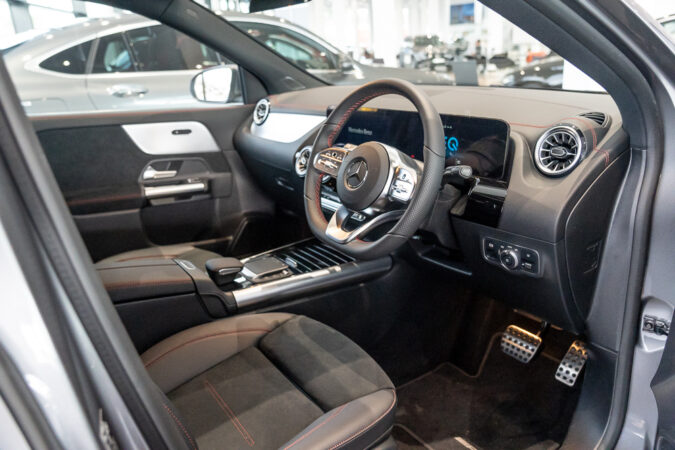 Crossing Over Into A New Horizon
But back to the EQC for now, as everyone's first impression and a preview of what a Merc EV would be like. Our takeaway from that whole escapade was… "Wow, this isn't like any other Benz that I've yet driven, but it's also quintessentially a Mercedes". Sure, it has a new, softer, and curvier design ethos that I personally think is quite pretty. However, you may or may not have gelled with it just yet.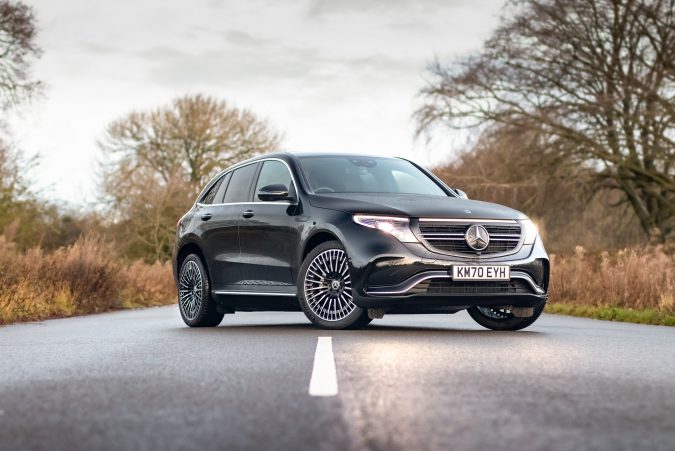 But step inside, and you're awash with luxury, as it should be expected from a Mercedes. There's that typically classical interior trim and design that we've become accustomed to over the years. If there's one significant upside to getting an EV from established brands like Mercedes, is you get outstanding Mercedes build quality. Nothing squeaks, nothing rattles, nor do you feel like something's breaking.
Yet, and as is the case with all contemporary luxury brands, it's not enough to merely build a car just around old-fashioned ways of working or craftsmanship. These days, people want tech, and they desire a car that could do anything. Luckily for you, the EQC has an abundance of it. You get that wide central display on the dash, encompassing both the gauge cluster and infotainment screen.
Elsewhere, there's a plethora of neat tricks and features, all to keep you cosy and cocooned in pure, unadulterated luxury. Oh, and the EQC drives well, with quite a long range to boot. As a whole, I do think that Mercedes certainly makes some of the most impressive electric cars today. This marks a brilliant execution of how an electrified concept melts into reality. A proper Merc, in all.
Expanding The Rest Of The Line-Up
But besides our own time spent with the EQC and our honest opinions on their recent EV ventures, you may be curious about the rest of the line-up too, no? Ah, worry not, as Mercedes has fleshed out their EV portfolio to 4 other cars (not counting the EQC). All of which, you could see, touch, feel, and hopefully even test drive on the Electric Vehicle Roadshow.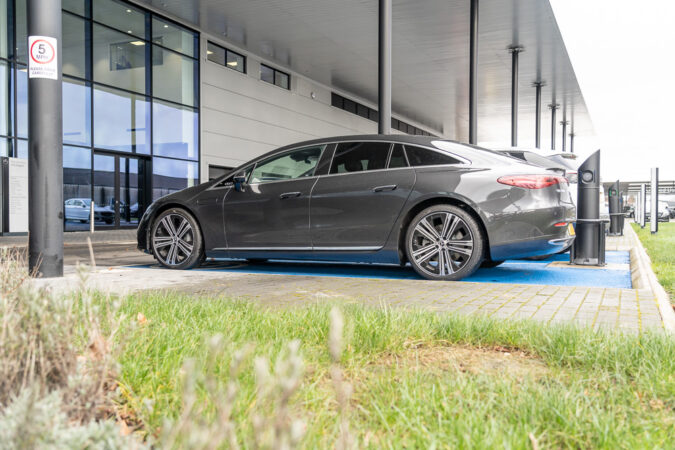 The roadshow doesn't yet encompass the new and upcoming EQE, a step down from the EQS. And, Mercedes' EV equivalent of an E-Class. With that being said, you'll still get a full meal on display on the roadshow. We start with the EQA and EQB crossovers, respectively. Both feature performant EV powertrains, a compact silhouette, and a bountiful quantity of technology and refinement.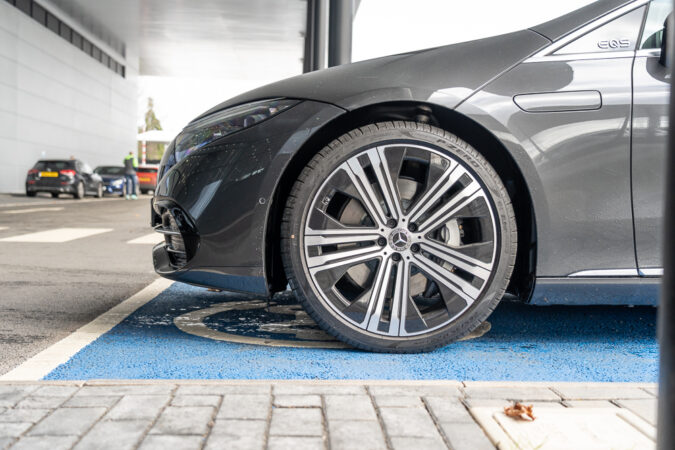 A lot of them are trickled down from the bigger EQC and EQS. For now, the EQA and EQB easily have 250+ miles of electric range, with quick charging available. If you ask me, I especially love the boxy design of the EQB, as sort of a mini electric G-Class. And with 7-seats, you could comfortably fit the whole family, as well. If that's still not sufficient, then spare even more room for the EQV minivan.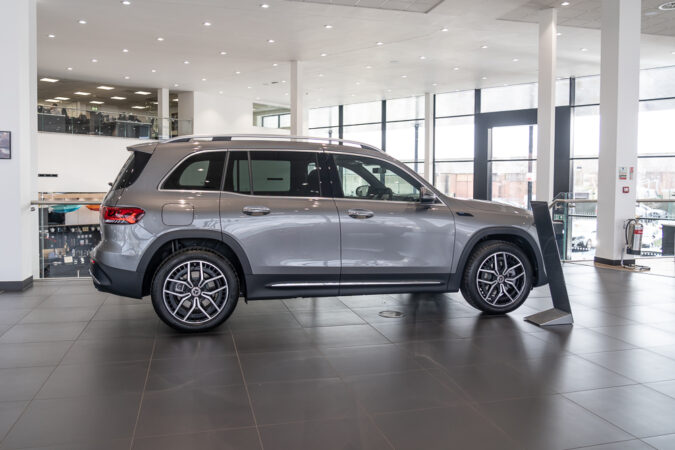 Of course, the highlight of the Electric Vehicle Roadshow is Mercedes' big-boy EQS. It's the pinnacle of their interpretation of electrified luxury, and we had a brief drive of Mercedes' halo EV while we were there. It's just like the EQC (but even better, somehow), the EQS cabin is a fantastic place to spend time in. The sumptuous trim and quality are breaking the mould of what car interiors were like in the ICE days.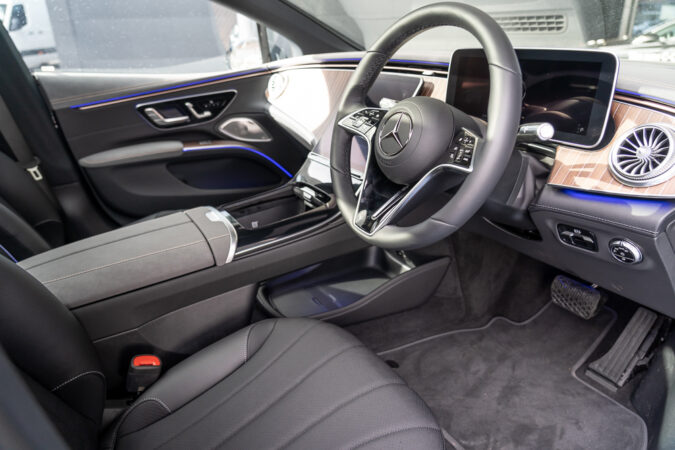 Going The Distance
The lack of any chunky drivetrain bits poking out ensures plentiful cabin space and has been refined with Mercedes' typical thoroughness. Especially this early on in its lifecycle, it's beyond impressive. The same goes for all of the ergonomics, controls, electronics, comfort, multimedia, and so on. Being the modern equivalent of an S-Class, the EQS also features wooden trim, with luscious bronze touches.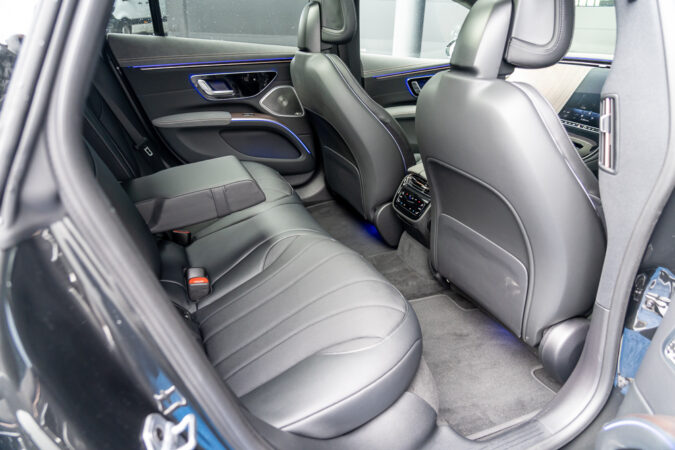 During our (short) run, the EQS is smooth and quiet, with ample power to waft hastily. Nevertheless, this particular EQS 450+ has (as its name suggests) over 450-miles of range. I've only driven it around the block, but those who've tested it extensively often match or exceed its 450-mile threshold. In all, it's a marvel of engineering, and another great reason to get excited about Mercedes' electric future.