If there's one thing the past few, terrible months have taught me, it's that the bond of humanity is as strong as it's always been. One such display of this call for love is the Birmingham Pride parade, set now for its 2021 edition. Come the 25th and 26th of September, we may have a few Benzes join the party too, courtesy of our friends at LSH Auto.
If you've not heard of them before, LSH Auto is one of the world's largest premier Mercedes-Benz dealers. They have more than 140 dealerships around the world, with quite a few of them here in our own backyard. Quite fitting then, that they're putting the might of the three-pointed star upon what is among the world's most popular LGBTQ+ festivals.
This year's theme, by the way, is – "Stronger Together". It's a commitment to stand in unity with all members of the LGBTQ+ community. It's a continuation of the same Birmingham Pride that's been held since 1997. In the last 24 years, it has attracted 40,000 people over the weekend at its LGBTQ+ village and festival grounds.
On top of that, 75,000 more people have taken part in its annual parades through the streets of Birmingham. This year's occasion ought to be no less exciting. The event will start at Victoria Square in the heart of Birmingham's city centre at around 11 am. From there, participants parade through the city at around 12 pm noon.
Stronger Together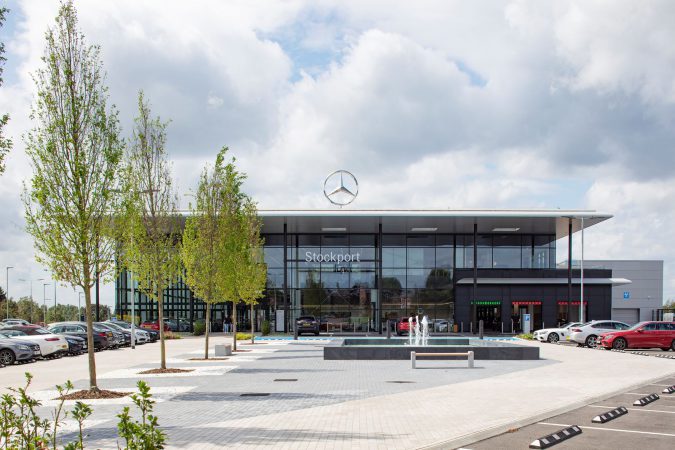 On part of LSH Auto, its staff will ferry a host of Mercedes-Benzes throughout the parade and will join the rest of the attendees at the LGBTQ village. Ian Williams, Head of Human Resources for LSH Auto, said:
We are delighted to support Birmingham Pride in its aim to build a community where all people are free to live without fear or prejudice. The Birmingham Pride team runs year-round projects and partnerships to improve the lives of the LGBTQ+ community in Birmingham and the wider West Midlands and we hope we can grow and develop our relationship with them.

Two of our core values at LSH Auto are integrity and social responsibility. We respect our colleagues, customers and community and care about diversity, wellbeing, and mental health, so our support and involvement in Birmingham Pride is a perfect match

Our colleagues from Mercedes-Benz of Erdington, Birmingham, Solihull and Tamworth are looking forward to coming together with our local community over the weekend to celebrate LGBTQ+ achievement, life and love. We will also be joined by some of our colleagues from Mercedes-Benz of Stockport, Whitefield and Macclesfield as the whole business supports the celebrations.
While the parade is free to attend, there will be other events then, as tickets are available now. There'll be a street party, dance arena, cabaret stage, funfair, bars, and more. This year, we'll see acts by Cheryl, Eve, Riton, Katy B, Sophie Ellis-Bextor, Ms Banks, Boney M with Maizie Williams, Baga Chipz, Andrea Di Giovannie, Aaron Porter, and Rainbow Voices. They'll even be chauffeured in a selection of shiny new Mercs.