Celebrating the Spirit of Adventure
The much-anticipated Morgan Super 3 Malle Rally Special has finally arrived, making its grand debut at the Malle Mile Festival at Grimsthorpe Castle in Lincolnshire. In the spirit of embracing adventure and encouraging the adventurous ethos of the Morgan Super 3, this special collection is a joint effort by Morgan and Malle London.
The heart of the Super 3 Malle Rally Special lies in the 'Prepared to Get Lost' philosophy, reflecting the longing for escapism and exploration.
Unravel the Malle Rallies
An owner of the Super 3 Malle Rally Special is entitled to an unforgettable week-long adventure rally experience. These are no ordinary rallies; owners get to traverse through the winding roads of Great Britain, scale the breathtaking heights of the Alps, or dare the frosty Arctic routes.
Whether you are partaking in the UK's longest motorcycle rally or the unprecedented motorcycle rally across the entire Alps, the thrilling experience of venturing into the unknown awaits.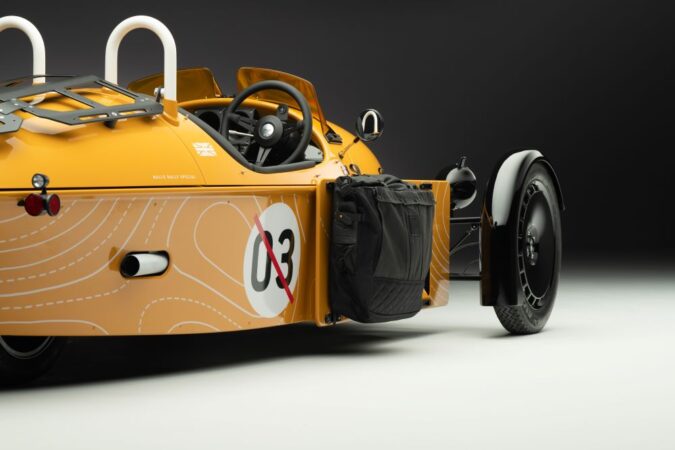 The Vehicle: An Embodiment of Style and Adventure
The Super 3 Malle Rally Special comes in three enticing colour themes—yellow, red, and black, each reflecting Malle's brand colours. The vehicle sports a specially commissioned livery adorned with a unique topographic map design and bears the adventurous 'Prepared To Get Lost' tagline on the rear boot lid.
Designed to perfection, this vehicle comes with a plethora of features and accessories including USB charging points, lockable storage, heated seats, a Beeline navigation system, and much more. This vehicle, designed for the daring, has been tested and approved by the Morgan and Malle teams during an intense 4,000-mile road trip in just 12 days.
The Morgan x Malle Driver's Collection
Owners of the Super 3 Malle Rally Special get the complete Morgan x Malle Driver's Collection that includes handcrafted jackets, knee guards, and other accessories designed with adventure in mind. From the waterproof and windproof Malle x Morgan Jacket to the hardwearing knee guard, this collection ensures that you are well-equipped for your escapades.
Availability and Price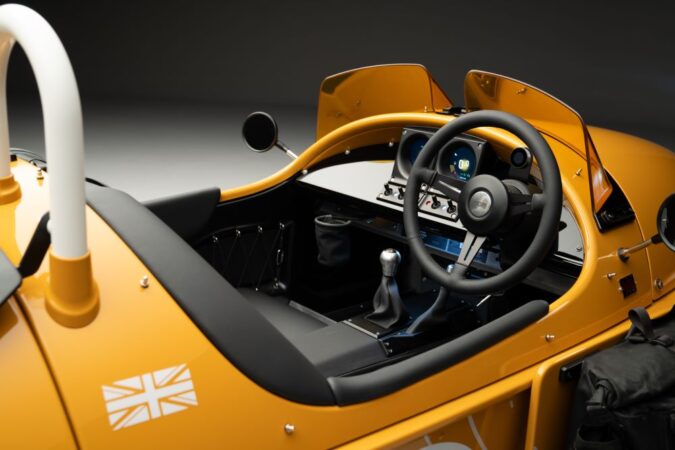 Priced at £54,995 (plus taxes and OTR), the Super 3 Malle Rally Special is available for purchase from today. This price includes the full specification, all Driver's Collection items for the pilot and co-pilot, entry to a choice of Malle Rally, and VIP entry to the Malle Mile and Malle Beach Race. This is the first time in the company's history that a Morgan vehicle can be reserved online.
Embrace the spirit of adventure with the Morgan Super 3 Malle Rally Special. The world is your oyster, and the road is your journey, so prepare to get lost in the thrill of exploration!