Fake car parts may sound like an easy spot for seasoned petrol-heads, but knock-offs are becoming incredibly convincing, often using legitimate company logos, designs, and packaging.
The increase of counterfeit parts on the market means bad business for both the manufacturers, who are having low-quality products associated with their name, and customers, who think they are getting a good deal but are actually having the wool pulled over their eyes.
Fake car parts are a serious detriment to performance and safety on the road and the track. These parts are often produced overseas and utilise poor quality materials.
This major issue is causing such concern as of late that the January Performance & Tuning Car Show, located at Birmingham's NEC, will host a forum where experts offer consumers advice on identifying knock-off parts.
The European Union Intellectual Property Office (EUIPO) estimates there is a market worth £1.7bn in producing fake tires and batteries alone. Manufacturers are feeling the brunt of the damage as potential profits are being unfairly stolen from them.
Parts most commonly replicated by counterfeit companies include; wheels, air filters, brake pads, lights, and even airbags. Due to these parts inferior materials and producing processes, they are more likely to fail than the original industry-tested products they are cloning.
A set of fake BBS rims may seem like a bargain but a cracked wheel after hitting a pot hole can lead to potential fatal consequences.
The car repair industry has been hit particularly hard by fake car parts, and according to a recent study, lose £34bn every year.
Fake Car Parts And Tuning Subculture
Upgrading your car with performance-oriented parts is celebrated in the automotive world, with certain brand names having earned universal respect. It was only a matter of time before cheap replicas of these highly sought after products began to flood the market.
To combat the fake parts being produced the UNECE (United Nations Economic Commission for Europe) require strenuous product testing, and measures have been put in place to limit the number of fake parts created under each brand name.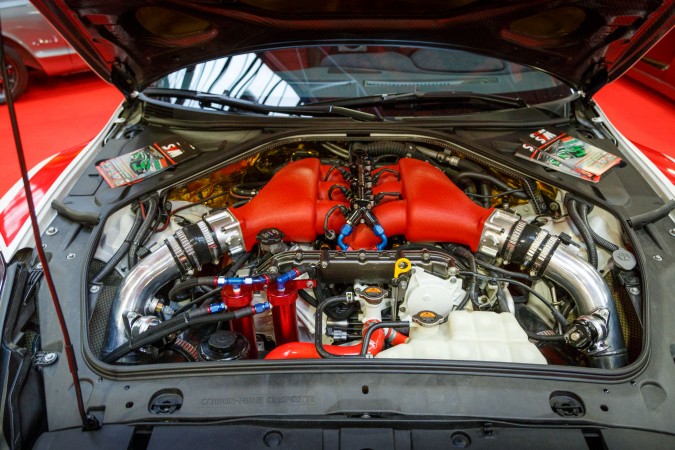 ITG Air Filters, Chairman, Jonathan Douglas describes the European landscape on fake parts and legislation: "The TÜV Rheinland inspects technical equipment, products and services, oversees projects, and helps to shape processes and information security for companies."
"In some countries, they don't allow modified parts, but in the UK, we have to rely on product liability legislation and as an industry we are in two minds because on the one hand, the German industry knows what it has to do, it passes those tests and it has products that are quite well secured with walls to jump to get into the market in Germany."
"The legislation helps them in a way and it is expensive to get through those tests. As a British industry, we are frightened to carry out more tests but we are losing out on the security of having a tested product along with the costs."
How Can You Identify Fake Car Parts?
With the growing number of fake parts in circulation within the tuning industry, and the potential danger this may spell for drivers, reputable tuning companies advise on being cautious and avoiding suspect products on the market.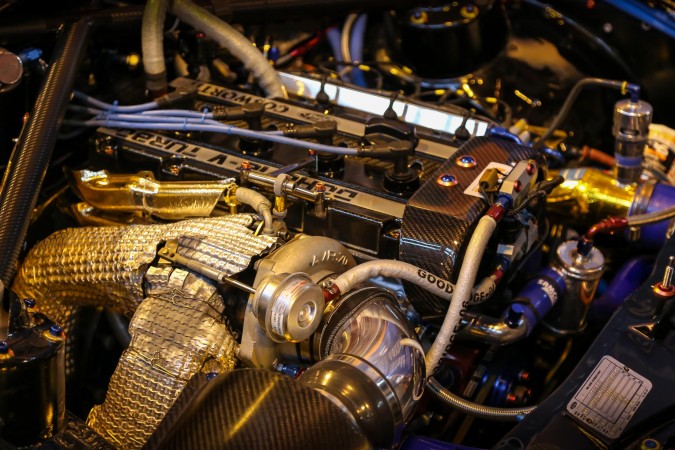 Milltek Managing Director, Steve Pound gives his advice: "A consumer should look at the manufacturer's website and authorised dealer network, most reputable manufacturers will have a published list of their worldwide network of dealers that will always be trained to give the right advice to the best product for customers cars and also ensure that the product is correctly fitted."
The Performance & Tuning Car Show 2020
These leading tuning experts will all be exhibiting at the Performance & Tuning Car Show 2020 at the NEC, Birmingham from the 9th-12th January. The advantage of being present at Europe's #1 Motorsport Show is the ability to talk directly to manufacturers and allow them to ask questions about the products and understand the difference of buying genuine products from proven manufacturers.
To experience the Performance & Tuning Car Show 2020 book your tickets: https://www.autosportinternational.com/tickets/