Fiat unveiled the Fullback Cross at the Geneva Motor Show, hoping to increase the appeal of the Fullback. Its updated styling is specifically targeting the lifestyle market.
The image of a pick-up truck was once very much associated with the United States and to an extent it still is. However, the popularity of pick-up trucks has been growing in the UK and this is where the Fullback Cross steps in. You don't have to haul cattle or be a lumberjack to get use out of a pick-up truck. There are people who want to tow boats, canoes, motorbikes, caravans. There are people who want to be able to chuck anything and everything in the back – bicycles, camping gear, children (may not be legal). What else do all these people also want? Style and comfort.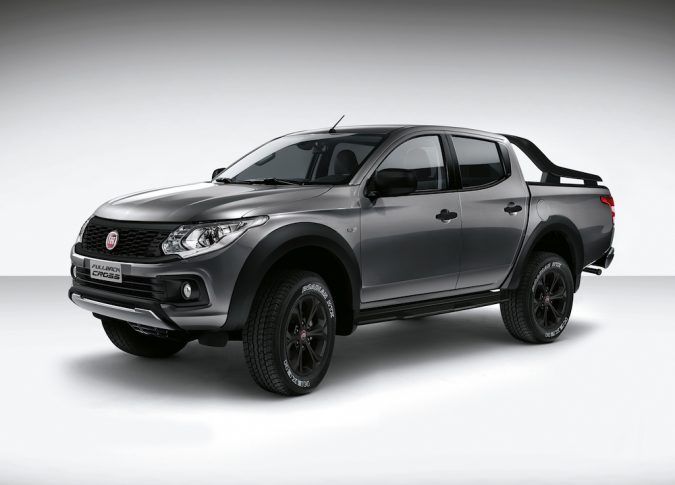 A Pick-Up Truck For The Modern Driver
The original Fullback was certainly no scruffy workhorse but the Fullback Cross has been equipped with a few touches to make it even nicer. Fiat has added a new grille with matte black ingots, a satin silver skid plate, black details and revised larger side steps. An exclusive textured black sports bar gives the Fullback Cross a slimmer look. A new all-black cargo space has also been added.
Inside, there are all the modern amenities you would expect. The Fullback Cross provides leather seats, steering wheel and gear knob. There are is automatic dual-zone climate control as well as heated front seats, with six-way electric adjustment on the driver's side. The infotainment equipment features a 7-inch touchscreen (up from 6.1) with DAB CD/MP3 Radio, Bluetooth and USB port.  A rear parking camera and satellite navigation complete the interior set-up.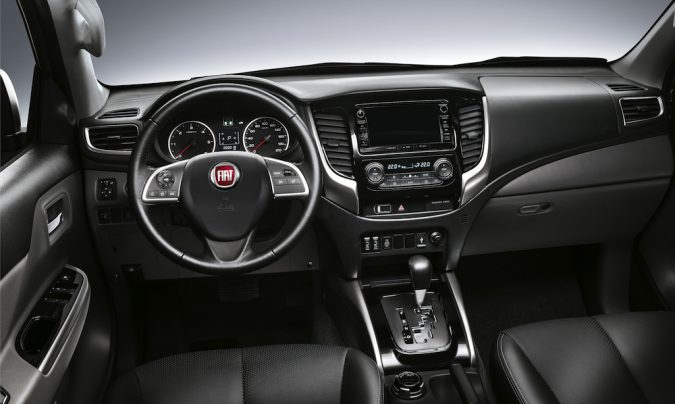 Fullback Cross Is Fully Capable
But the Fullback Cross is not here just to look stylish for those who care about such things. It is still a capable pick-up. It is available as a double cab and comes with a 2.4 litre common rail turbodiesel engine. The Fullback Cross can offer 180 hp (133 kW) and a maximum torque of 430 Nm. For transmissions, you can opt for six-speed manual or five-speed automatic with a sporty sequential mode and dashboard commands.
An electronic selector allows drivers to engage the all-wheel drive system and there is a choice of four modes. Three electronically controlled clutch modes support the central differential. It manages torque transmission to the wheels in real time based on road conditions and speed.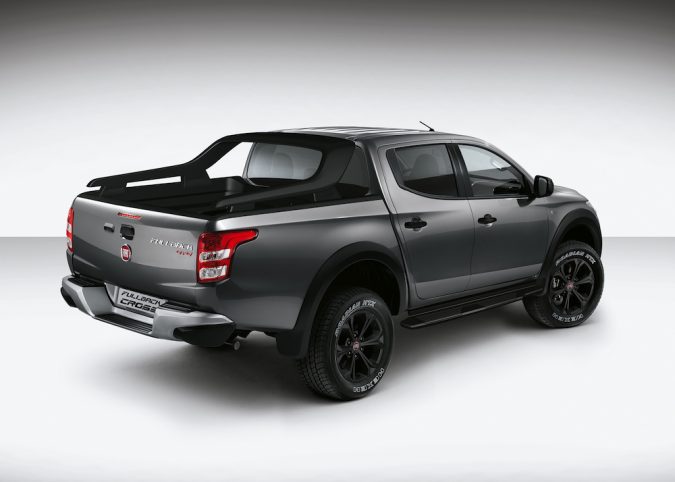 Should you want to get down and dirty with the Fullback Cross, there is plenty of safety backing you up. Standard safety equipment includes ABS with EBD, TSA (Trailer Stability Assist – a system which aids stability during towing), LDW (Lane Departure Warning). Acronyms dispensed with, there are also seven airbags and cruise control. Additionally, bi-Xenon headlights, front fog lights and LED daytime running lights come as standard.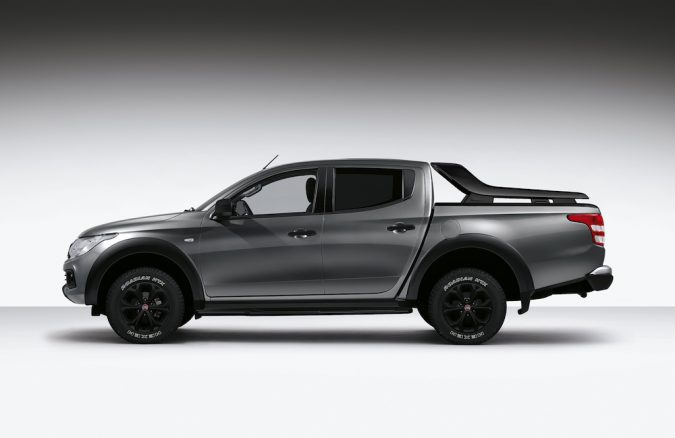 The Fiat Fullback Cross goes on sale in the summer. Prices will be announced closer to the launch.