What is the Ford F 150 reliability by year? The F-150 achieved the ideal mix between Ford's standard and heavy-duty vehicles, becoming the most popular truck in the country for nearly 50 years. The vehicle is adored both domestically and abroad, and its fourteen generations are evidence of how highly aficionados regard and covet it. It is among the oldest pickup truck names on the market today.
People searching for a new full-size pickup truck will probably think about purchasing a used vehicle. However, they ought to be aware of the top F-150 model years. After all, not all Ford F-150 model years are created equal, so people should steer clear of a couple of them. This article briefly discusses the best and worst years for the Ford F150.
F150 Generations
Here are the various F150 generations…
Ford F-150 2021 – Present: 9th Generation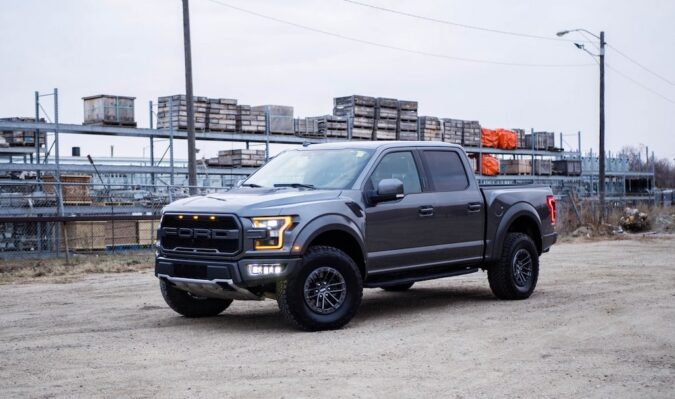 On July 25, 2020, the ninth-generation F-150 made its online debut and joined the fourteenth generation of the F-Series range. The vast range of engine options, the sculpted aluminum body, and the abundance of trim levels to fit every demand and budget are many of the same features that made the previous generation so well-liked and have been carried over to this one.
This generation has a number of significant modifications, including the F-150 PowerBoost, a new hybrid vehicle. The hybrid powertrain is available on all F-150 model levels and boasts a range of at least 700 miles. It uses a 3.5-liter EcoBoost turbo V6 engine with a 35 kW electric motor.
Various new powertrains, including the all-electric F-150 Lightning and the Tremor model, which is hybrid, diesel, and off-road capable, are available starting with the 2022 model year. For 2022, the XL, XLT, Lariat, and Platinum trim levels can use an all-new Black Appearance package.
Ford F-150 2015 – 2020: 8th Generation
The thirteenth generation of the F-Series lineup saw the introduction of the eighth-generation F-150, which brought with it some significant news. Aluminum body panels were added to the 2015 Ford F-150 to lighten the vehicle and improve fuel efficiency.
This edition of the F-150 is bigger than previous versions and has a variety of engines, including the base V6, 2.7-liter, 3.5-liter EcoBoost turbo V6, 3.0-liter turbo diesel, and 5.0-liter V8 engines.
There were three different configurations: Normal, Crew, and Super Cab.
It maintained its position at the vanguard of automotive technology with luxuries like LED headlamps, cutting-edge safety systems, automatic start-stop, and a 10-speed automatic transmission. The F-Series trucks continue to be the most popular automobiles in the United States, and the 2015 Ford F-150 was the first pickup truck to receive a five-star NHTSA safety certification.
Ford F-150 2009 – 2014: 7th Generation
The 2009 model year saw yet another comprehensive redesign thanks to the seventh-generation F-150 joining the F-Series family. This redesign included a fully boxed structure, a redesigned body form, and luxury features that were previously exclusive to upscale vehicles and luxury SUVs.
The twin-turbo 3.5-liter EcoBoost V6, 3.7-liter V6, 5.0-liter V8, and 6.2-liter V8 engines are just a few of the brand-new ones that are now accessible. The legendary Ford F-150 SVT Raptor made its debut on the market in 2010 and drew a lot of drivers. With its long-travel suspension, the Raptor is tough and prepared for off-road driving, unlike earlier SVT variants.
Ford F-150 2004 – 2008: 6th Generation
The eleventh iteration of the F-Series lineup included the sixth-generation F-150. Another exterior facelift debuted for the 2004 model year, with more squared design cues in the headlights, taillights, and other design components.
The F-150 was even bigger and more family-friendly than its predecessors due to the Normal Cab and Super Crew, both having four doors and unprecedented levels of interior comfort. The 5.4-liter Triton V8 remained an option and was only offered with an automatic transmission. While the base V6 engine from the previous year carried over with a five-speed manual transmission being standard.
Ford F-150 1997 – 2003: 5th Generation
The automaker's most radical revamp in more than ten years was warmly received by the F150. Both the Normal and Mega Cab layouts adopted the new design. It had a more rounded shape and was designed to be used as a transporter and a passenger car with strong towing capabilities. After this adjustment, the F-250 and one-ton F-350 Super Duty vehicles were still available for business use.
Ford switched to a 4.2-liter V6 engine in place of the inline six-cylinder unit. While the V8 alternatives were upgraded to 4.6 and 5.4-liter engines with over 200 horsepower. The base transmission remained a five-speed manual.
For the 1999 model year, the SVT Lightning performance F-150 was re-released as a high-performance variant of the pickup truck. The Super Cab had a rear-hinged suicide door design to increase overall practicality. The 5.4-liter V8 engine's output was increased to 250 horsepower as well.
Ford F-150 1992 – 1996: 4th Generation
The 1992 F-150 had a redesigned hood, fascia, and a more aerodynamic body. There was an option between the same V8 engines, either a 5.0-liter or 5.8-liter, and the base inline six-cylinder engine. Three-speed automatic, four-speed manual, four-speed automatic, or five-speed manual transmissions might be used with these engines.
The SVT Lightning replaced the Nite Edition package in 1993, and it was still offered until the 1991 model year. It was primarily an updated 5.8-liter F-150 sports model with improved performance. Inline six-cylinder engines were phased out in 1995, while driver airbags were standard in 1994.
Ford F-150 1987 – 1991: 3rd Generation
The 1987 Ford F-150 introduced a somewhat more rounded design than the previous model while maintaining the same engine choices with increased horsepower increases. The four-speed automatic transmission was made an option, while the four-speed manual transmission became the standard.
The F-150 became more tolerable as a daily driver and even as a family vehicle with additional modifications to the ride dynamics. For the 1988 model year, a standard five-speed manual transmission with three- or four-speed automatic transmissions is available. Regular and Super Cab variants continued to come standard.
Ford F-150 1980 – 1986: 2nd Generation
The second generation's highlights included an improved design with an egg-crate grille, a more refined ride, and options for normal and super cabs. Two V8 engine options, a 5.0-liter, and a 5.8-liter, both with over 130 horsepower and over 230 lb-ft of torque, were made available.
This was in addition to the inline six-cylinder engine, which remained the standard. In 1981, four-speed manual and four-speed automatic transmissions were released. Ford introduced fuel injection for the base V8 and inline 6-cylinder engines in 1985. To learn more, head over to our detailed look at what do fuel injectors do.
Ford F-150 1975 – 1979: 1st Generation
The first version of the F-150 was unveiled in 1975. Though smaller than the F-250, it was bigger than the F-100. Both the ordinary and Super Cab versions of the half-ton F-150 were available.
An inline six-cylinder with only 113 horsepower was the standard engine. There were two V8 engine choices, each producing 145 and 160 horsepower. Its distinguishing circular headlamps and broad rectangular grille are still visible today.
In 1976, a second V8 engine choice was made available, and in 1977, other V8 options received a much-needed horsepower boost. In 1978, rectangular headlights took the place of circular ones, but further significant design modifications were rare. Both an automatic transmission and a three-speed manual transmission were available.
Best Year F150
Generally speaking, it is better for consumers to get the most recent model because it typically offers more safety and dependability than the one it replaces. But given how the F-150 has performed, it's safe to argue that the vehicles produced between 2013 and 2020 are the most excellent.
2013 And 2014 F-150
Various engines are available for the 2013 and 2014 F-150s, including a 3.7-liter V6 with 302 horsepower, a 6.2-liter V8 with 411 horsepower, and a 3.5-liter EcoBoost V6 with 365 horsepower. It is best to choose the 2014 F-150 over the 2013 version because the former has far higher reliability ratings than the latter. The 2014 Ford F-150s have a price range of $14,500 to $39,900.
2017 And Later F-150s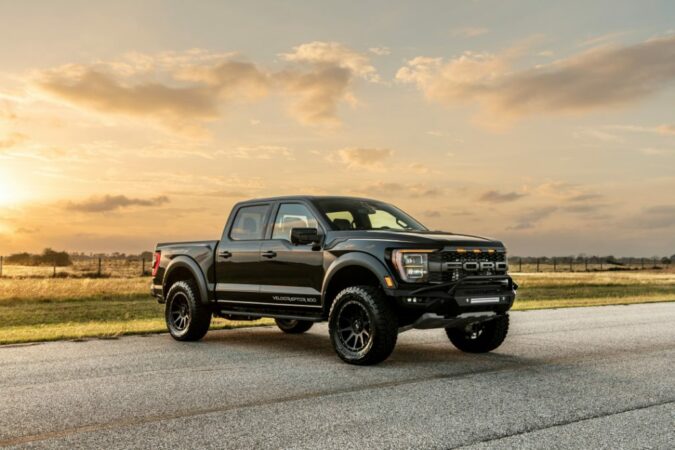 You must buy a 2017 or later F-150 if you absolutely must have Apple CarPlay or Android Auto for comfort. Ford redesigned the F-150 Raptor, an off-road truck that commands the highest prices in the series, as well in 2017. 2019
F-150s should catch your interest if you're looking for the best practical vehicle that nevertheless offers a variety of the newest amenities without sacrificing performance. The 2019 F-150 boasts the biggest towing capability of any of its rivals, with prices ranging from about $24,000 to $64,000. This F-150 is a solid worker with a 13,200-pound towing capability.
Ford F150 Reliability
The Ford F-150 is a very popular used car. Does that imply that the F-150 is a reliable car? Overall, and depending on your model, the extremely popular F-150 has a respectable reliability rating. The F-150 ranks seventh out of 17 full-size trucks with a reliability rating of 3.5 out of 5.0.
According to Consumer Reports, the F-150 had a reliability rating of two out of five, which is quite low for a heavy-duty truck. Despite some complaints about its dependability, the F-150 is a popular used car because many people believe it offers good value for the money.
We strongly advise staying away from the aforementioned model years when shopping for a secondhand Ford F-150. Although there are a number of recalls on the 2018 and subsequent models, they should be fine. The F-150's lower resale value is another consideration you ought to make. Don't expect to get a fair price if you decide to sell your truck in the future.
Ford F150 Years To Avoid
Meanwhile, here are some of the worst model years to avoid…
2004 – 2006 Ford F150
In particular, its issues with corroded gas tank straps that would eventually allow it to detach and drag below the chassis and drag on the ground received poor customer and critical evaluations in 2004 and 2005. With an additional airbag flaw that could accidentally deploy, the same problem was a major recall and safety threat for drivers for the 2005 model year.
There are many other model years to pick from that will allow you to save money on your purchase despite the fact that these two are nearly 20 years old and had comparable Ford F150 problems that customers had. In addition to corrosion difficulties, windows, and spark plugs were also frequently problematic. There are a lot of possible Ford F150 problems that drivers may have to cope with.
Due to a flaw in the design of the aluminum cylinder head, the spark plugs frequently broke and created issues with the engine in both model years. There was a higher documented rate of engine damage for the 6L V8, 5.4L V8, and 6.8L V10 engines than in previous years, particularly during the repair.
Additionally, both years had issues with basic window functioning, such as the power window control failing to register or the window failing to release from the door itself. Which caused a problem for safety, finances, and performance.
2006 began to show some promise after the third year of these problems, but the majority of vehicles never lived to see more than 100,000 miles on the clock. Most 2006 versions broke down after just over seven years on the road when the 1990s' powerhouse trucks were still in service.
2010 Ford F150
After a few years of fewer problems, spark plug problems once again plague the 2010 model. Even though a couple of these years had fewer problems, from this point on, frequent coil failures caused the engine to misfire or not start at all. Fortunately, this is one of the last years to report engine failure as a prevalent concern, but the 2010 F-150 model year will undoubtedly be free of many problems with its many sensors.
It was one of the early generations of smartphone compatibility; 2010 failed to recognize phone connections pretty well. Which can be a real pain nowadays if you need to connect for calls or listen to music. With its ongoing problems from previous generations, the 2010 F-150 is a newer model year to avoid. It is also the first of a handful from this age to experience transmission failure as early as 35,000 miles.
2015 – 2017 Ford F150
Just over a million trucks were sold during these model years, and virtually every truck produced at this time was in danger of unexpected failure with no apparent cause. The engine and gear shift failure raised several additional safety issues. According to reports, these problems were more prevalent when drivers were hauling loads that weighed around 5,000 pounds. This is a problem for an F-150, which can pull more than 10,000 pounds on most versions.
Despite the fact that Ford's 2015–2017 model years were highly received and sold in large numbers, there were a number of problems that you should avoid. Several drivers claimed that their master cylinder needed to be replaced after their brakes abruptly stopped working when they reported braking failure.
Within minutes of the "low brake fluid" warning appearing on the dashboard, drivers could not apply the brakes. The NHTSA received reports of an engine stall for these two models with less than 30,000 miles on them in 2016 and 2017, even though fewer complaints were submitted in those years.
Most Reliable F150 Engine
The most reliable F150 engine in the lineup may surprise you. Many of the variants in the series come standard with the 3.5-liter EcoBoost V6. Which strikes the perfect balance between power and efficiency. This engine can meet the demands of many pickup owners with its remarkable 375 horsepower and 470 foot-pounds of torque.
Depending on the model year of your truck, the 3.5-liter EcoBoost V6 engine can also help you save money on gas. Providing you with about 17 mpg in the city and 23 mpg on the interstate. It's unusual for a truck to achieve that level of fuel economy.
But what makes it even more remarkable is that this engine doesn't seem to have many significant difficulties overall, only minor potential issues. It's likely that you won't need to go above and beyond this factory standard if you're searching for a dependable engine in the F-150.
Ford Diesel Engines To Avoid
On the other hand, these diesel engines should be avoided at all costs…
Ford Super Duty 6.4L
There were great expectations for restoring its reputation following the 6.0L Powerstroke's failures. Its 6.4L replacement would dash those hopes. Oil dilution is one of the engine's many serious Ford F150 problems. Oil dilution can result in inadequate engine lubrication, which can cause failure or seizing. To add to the difficulty, this engine has the same major fuel system concerns as the 6.0L before it.
Ford Super Duty 6.0L From 2003 to 2007
6.0L Powerstrokes are notorious. The engine is so terrible that Ford and the parent firm of the Powerstroke, Navistar, were involved in a protracted legal dispute. Ford said Navistar produced a faulty engine. According to evidence, Ford disregarded subpar test data for the 6.0L Powerstroke, which may have prevented post-production issues.
The Powerstroke experienced catastrophic failures, resulting in a wave of expensive engine replacement warranty claims. The truck's cab had to be taken off for the majority of these repairs. As a result of this engine, many owners lost faith in the brand.
Ford F150 Problems
For more specific issues, here are among the most common problems suffered by Ford F-150 owners…
Ford F 150 Reliability By Year, Common Problems #1: Engine
The V-6 and V-8 engines in the 2012 model may seem ideal. In fact, due to engine issues, many sites rank 2012 as the worst model year. The engine for the vehicle from that year has received roughly 57 complaints. An additional 417 complaints were submitted to the National Highway Traffic Safety Administration.
This model year received a predictive dependability rating of 2/5, higher than any subsequent model year. Therefore, those who are interested in the 2012 model year may believe that it is the one to buy based on the J.D. Power ratings for that year, which are higher than those for any other model year succeeding it at 88/100.
The power decrease that has been reported in both the 5.0-liter V-8 and the 3.5-liter V-6 EcoBoost engines is the biggest criticism of the 2012 model engine. But when you look at the actual complaints, you'll find that most of them are related to the EcoBoost engine.
They frequently claimed that the problem manifests itself when it's rainy or humid, with the check engine light coming on and then a power outage. However, after receiving almost 100 complaints concerning the EcoBoost engine. The NHTSA conducted a significant amount of investigations into the 2011 and 2012 models.
Ford F 150 Reliability By Year, Common Problems #2: Window Issues
About 650 complaints were made about this issue alone in 2004, according to data from carcomplaints.com. And the following year, around 250 additional complaints were made about the same problem. Most users claimed that changing the power window regulator, which costs about $300, is the solution to this, which appears to be more inconvenient.
The Consumer Reports website also notes this problem in its hardware body section, where several drivers have expressed concern about rear window leaks and malfunctioning window motors. But if you're shopping and come across a 16-year-old F-150, the windows have likely failed and been replaced because the typical mileage for failure is around 67K miles.
Ford F 150 Reliability By Year, Common Problems #3: Transmission Problems
In late 2019, Ford was forced to recall 1.2 million F-150s in the US. The F-150 from the model years 2011 to 2013 that came with the 6-speed automatic transmission was the subject of this recall. According to the recall, the transmission may unexpectedly downshift into first gear, independent of the vehicle's speed, increasing the likelihood of an accident and causing an abrupt loss of vehicle control.
In addition, a 2016 recall of 150K F-150s from the 2011–2012 model years for the same problem was made in addition to this recall.
Ford F 150 Reliability By Year, Common Problems #4: Stuck Door Latches
Owners of the F-150 filed a complaint in March 2017 alleging that Ford has not addressed the problem with the frozen door latches. Before the lawsuit, the company had released two technical service bulletins, but owners continued to report Ford F150 problems years later.
A recall was finally announced in April 2017 and applies to F-150s with model years from 2015 to 2017 after the lawsuit was filed. In some cases, the doors might even open while you're driving.
If you go deeper into the recall details, you will discover that the door latches may freeze. Resulting in an unexpected opening of the doors while driving.
Ford F 150 Reliability By Year, Common Problems #5: Brake Issues
When it comes to safety, brakes are crucial. Yet, several F-150s over the years have encountered brake problems. In 2016, Ford recalled 271,000 F-150s from the 2013-2014 model years due to brake fluid leakage. This leakage could reduce brake function, leading to extended stopping distances. For anyone on the road, an unexpected increase in braking distance spells danger.
Ford F 150 Reliability By Year, Common Problems #6: Electrical System Malfunctions
Electrical systems are the lifeblood of modern vehicles, controlling everything from infotainment to safety systems. However, several F-150 owners have voiced concerns about electrical issues. Some of the primary problems include dead batteries, malfunctioning sensors, and dashboard malfunctions.
Especially between 2004 and 2005, there were higher than usual complaints. When dealing with an electric malfunction, it's essential to address it promptly as it can impact other vehicle systems.
Ford F 150 Reliability By Year, Common Problems #7: Fuel System Concerns
Fuel system problems have been another cause for concern for some F-150 owners. Issues have ranged from inaccurate fuel gauge readings to fuel tank strap corrosion, particularly in the 1997 and 1998 models. An inaccurate fuel gauge can be more than just an inconvenience; running out of fuel unexpectedly can leave you stranded.
Ford F 150 Reliability By Year, Common Problems #8: Steering Problems
Steering issues, while less common than some other problems, are nevertheless noteworthy. Ford faced steering-related recalls in the past, especially with the 2014 model year. Owners reported loss of steering control due to an electric power steering fault. As you can imagine, losing control over steering, especially at high speeds, is a major safety risk.
Ford F 150 Reliability By Year, Common Problems #9: Airbag Issues
Safety features are integral, and airbags are at the forefront. Unfortunately, some F-150 models, especially around 2006, faced airbag-related complaints. Some airbags deployed without a collision, while others didn't deploy during an accident. Though Ford addressed many of these issues with recalls, it remains an area potential buyers should scrutinize.
Ford F 150 Reliability By Year, Common Problems #10: Rust and Corrosion
Corrosion is an enemy of all vehicles. Several F-150 owners, particularly from the 2005-2008 model years, have reported rust issues. Common areas include the truck bed, rocker panels, and around the wheel wells. Rust can compromise the vehicle's structural integrity over time and can be expensive to repair.
Ford F 150 Reliability By Year, Common Problems #11: Paint and Trim Concerns
A vehicle's aesthetics matter, especially for proud owners. However, some F-150s have faced paint bubbling and peeling, especially around the 2000 model year. Additionally, issues with trim pieces becoming loose or detaching have been noted. While not as severe as mechanical issues, it impacts the truck's overall appeal.
In conclusion, while the Ford F-150 remains one of the top-selling vehicles in the US, like all vehicles, it has its share of problems. If you're in the market for an F-150, especially a used one, being aware of these common issues and checking for them can help ensure you get a reliable truck. Regular maintenance and addressing problems promptly can further extend the life and performance of your vehicle.
Chevy vs Ford Reliability
Testing possible trouble spots and compiling data from yearly surveys are two ways to assess a car's dependability and reliability. A three-and-a-half out of five reliability rating applies to the Ford F-150. According to vehicle owner surveys from models that are three years older or younger than the model in issue, dependability ratings are calculated on a scale of five.
When it comes to reliability, Ford F-150 vehicles rank seventh out of a possible 17 (or roughly in the sixty-fifth percentile) among full-size trucks. The Ford F-150 and the Chevy Silverado both have a three-and-a-half out of five reliability rating. On the same list as the Ford F-150, which ranks sixth out of the seventeen vehicles listed. The Chevy Silverado 1500 is actually classified in approximately the seventy percentile.
The Ford F-150 outperforms the Chevy Silverado 1500 in terms of reliability since both of the most popular Ford, and Chevy pickup trucks have lifespans that are roughly equal to one another. Some Ford owners claim that the lifespan of their Ford F-150 can reach up to thirty years. Most Chevy Silverado 1500 owners report that the maximum lifespan of their vehicles is twenty years.
Ford F 150 Reliability By Year: Frequently Asked Questions (FAQs)
If you're curious to learn more about Ford F 150 reliability by year, our FAQs here might help…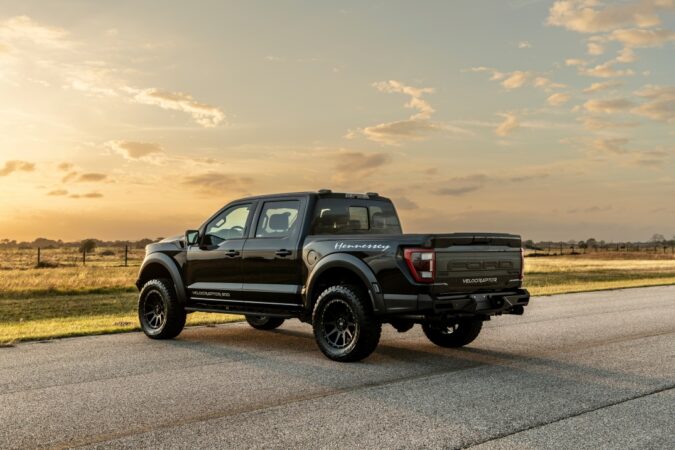 Where Are Ford Trucks Made
Ford presently produces its trucks in one of two truck manufacturing plants. The Ford Motor Company's headquarters and the first facility are both situated in Dearborn, Michigan. In its manufacturing facility in Claycomo, Missouri, Ford also produces trucks like the F-150.
What Years F150 To Avoid
The Ford F-150 is not flawless, and no car in the history of the automotive industry is. The Ford F-150's worst model years are 2004, 2005, and 2010.
How Long Is A Ford F150
The 2019 Ford F-150's Regular Cab is available in lengths between 209 and 228 inches. The SuperCab measures 231-250 inches in length, while the SuperCrew measures 232-244 inches.
Is Ford Reliable
The Fusion sedan, Mustang, and Expedition are just a few of the many Ford cars with middling dependability ratings. The survey results for the 2021 Ford Edge were above average. Ford is still a well-known and dependable brand despite receiving only average dependability ratings.
What Does F150 Mean
The F-150's half-ton classification is reflected in its name. Although this varies according to trim, cab, and engine choices, and can reach 2,300 pounds. These vehicles typically have a payload capacity of around 1,000 pounds.
How Many Miles Can A Ford F150 Last
Between 150,000 and 300,000 miles is the typical Ford F150's lifespan. This longevity is affected by a number of things, including the model year of your car and the usage it receives.
Are Ford Trucks Reliable
Reliability ratings for the 2019 and 2020 Ford F-250s are both 3/5, but just a 1/5 for the 2018 model. The Ford Ranger received a stellar dependability rating of 4/5 in 2022. The reliability rating for the Ford Ranger in 2020 and 2021 is a flawless 5/5. A somewhat lower 3/5 reliability rating is given to the 2019 Ford Ranger.
What Engine Can Replace A 5.4 Triton
Any one of the following engines can take the place of your 5.4 Triton engine: 6-cylinder, 3.3-liter TI-VCT engine. V6 EcoBoost 2.7 L. twin-turbo 3.5 liter EcoBoost V6.
What Does The F In F150 Stand For
This full-size pickup is only categorized as Ford's half-ton vehicle.
How Many Miles Does A Ford F150 Last
An average Ford F-150 should easily survive well over 150,000 miles. These trucks are made to last for a very long time and are intended to be utilized for labor. For an F-150, reaching 150,000 miles is very simple, but regular maintenance is necessary if you want it to survive longer.
What Year Ford 5.4 To Avoid
The majority of the most frequent issues began with the 3-valve engine from 2004 to 2013, but some issues affected all engine versions.
Ford F 150 Reliability By Year: In Conclusion…
Ford F 150 reliability by year? An average Ford F-150 should easily survive well over 150,000 miles. These trucks are made to last for a very long time and are intended to be utilized as work trucks (like the 2016 Ford F-150). For an F-150, reaching 150,000 miles is very simple. But, regular maintenance is necessary if you want it to survive longer. The Ford F-150 has no optimum model year.
However, if someone were to purchase a new or used vehicle, they should pay attention to the 2014 or 2020 model years to have the best quality and newest technologies. Recalls cover many of the bothersome dependability Ford F150 problems we've identified, so fixing them wouldn't cost you anything.
However, there has been no recall for either the EcoBoost knock in 2011 and 2012 vehicles or the spark plug breakage concerns in the 2004 and 2005 models. Both of these Ford F150 problems will no longer be covered by the manufacturer's warranty.